Edinburgh Fringe 2021: Comedy Allstars, Underbelly review - depleted festival kicks off |

reviews, news & interviews
Edinburgh Fringe 2021: Comedy Allstars, Underbelly review - depleted festival kicks off
Edinburgh Fringe 2021: Comedy Allstars, Underbelly review - depleted festival kicks off
Garrett Millerick excellent compere for late-night show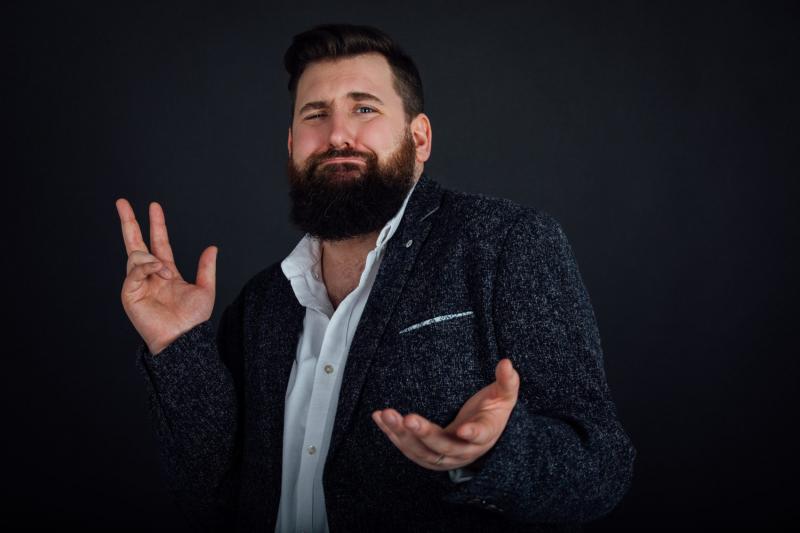 Garrett Millerick kept things moving apace on the mixed bill
At the risk of stating the bleeding obvious, this year's Fringe is a much smaller beast than normal. In the face of Covid restrictions, uncertainty about when they would end and the limitations on international travel, this year many performers are staying away. There are 755 shows at 118 venues across the city, compared to 3,841 in 323 venues in 2019, the last time the Fringe was held.
No top comics have a traditional three-week residency in the city and the few big names who are appearing are doing a handful of work in progress dates for UK tours later in the year. So slim pickings for comedy critics, but this Edinburgh Comedy Allstars mixed bill was a delight.
Garrett Millerick is an accomplished comic in his own right, but a terrific MC, too, who moves things along apace. He told us his lockdown woes. He got gout – a medieval king's disease during a very modern pandemic, he told us – and then decided to work on his fitness. He kept it light, brief and to the point, and it was a strong start to the evening.
First up was Fern Brady, a wonderfully scathing comic for whom there appear to be few boundaries in what she talks about. She's now 35, she told us, and therefore contemplating what life events may be past her. One is that she may now never be invited to a "posh orgy", where participants wear masks and it's quite civilised. She fears her experience may be more "a swingers party in a council flat in Niddry".
Brady also had some bang-on things to say about those in the audience who had "middle-class" lockdown pastimes, Zoom quizzes and bread-making among them. She was on excellent form.
Lauren Pattinson, a working-class lass from Newcastle, talked about her boyfriend being too posh for her. When she first visited his four-storey family home, she "felt like I was in Debenhams". She has a good line in what constitutes nepotism in her house, too, as her mum working at Morrisons meant that the comic could get a lockdown job there.
Catherine Bohart, whose lockdown was rather rubbish, encompassing as it did a break-up from her girlfriend, started therapy, although over Zoom, where no one looks well, she said. Bohart skilfully navigates some tricky territory in talking about her ex, a fellow comic, describing how they were tempting fate in devising a podcast about – you've guessed – relationships. Bohart is doing work in progress for an upcoming tour, which I'm already looking forward to.
Chris Macarthur-Boyd, clearly happy to be performing again, rounded off his short set by saying it had "probably been the best night of my life". Those of us who have missed being in a room full of strangers laughing, we hear you.
Full marks to Underbelly and other Fringe venues for persevering and opening up. Let's hope 2021 will be memorable for all the right reasons.
Garrett Millerick is an accomplished comic but a terrific MC too
rating
Explore topics
Share this article