2011: A Demon Barber, Demented Comedy and a Dogged Detective |

reviews, news & interviews
2011: A Demon Barber, Demented Comedy and a Dogged Detective
2011: A Demon Barber, Demented Comedy and a Dogged Detective
Reith himself might have designed a year of education, information and entertainment
Tuesday, 27 December 2011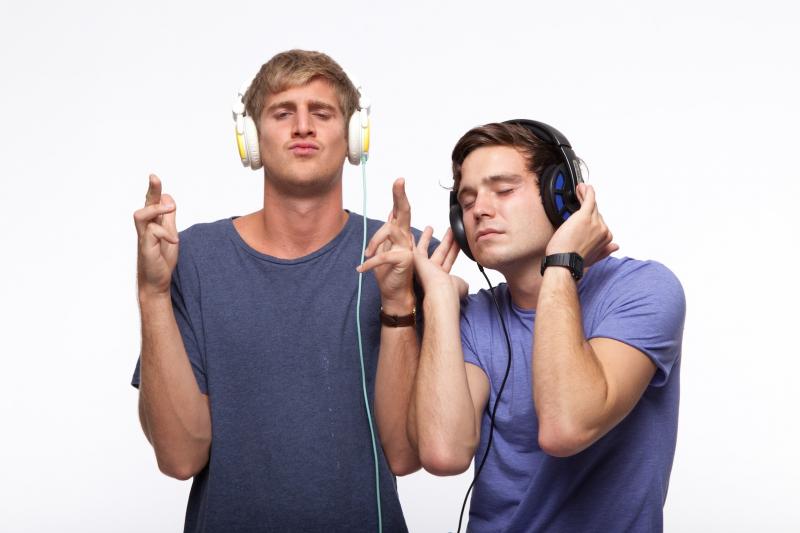 Totally Tom: Tom Stourton and Tom Palmer, a young and wonderfully accomplished sketch duo
In a year when there was precious little to laugh at economy-wise, some funny men and women were doing their best to keep our chuckle muscles in working order - although, strangely, you may think, few stand-ups were doing overtly political comedy - and the Edinburgh Fringe, normally a reliable source of laughs, was having a quiet year as lots of established comics stayed away and the next generation mostly hadn't yet found their voice.
Rising above the so-so were Stewart Lee, a comic at the top of his game, Glenn Wool, Sarah Millican and Dave Gorman. And of the younger comics, Totally Tom, a wonderfully accomplished sketch duo, were my personal highlight of what was overall a rather mediocre Fringe. I can't remember a year when I have sat through quite so many shows that I could barely muster a smile at, let alone a laugh, and if it hadn't been for the sprinkling of four- and five-star shows I saw, it would have been a rather dreary experience. Let's hope that the 2012 Fringe, which will be competing with the Olympics for its audience, will be a bumper one.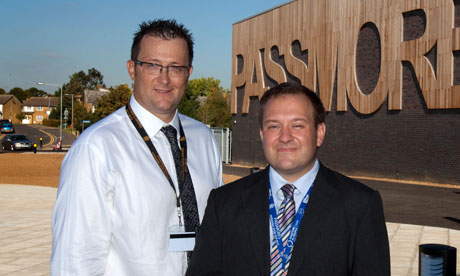 On television, shows such as Rev, 30 Rock and Nurse Jackie maintained their very high standards and laugh-per-episode count, while Fresh Meat, Jesse Armstrong and Sam Bain's newie, added another decent string to their bow. Educating Essex, a fly-on-the-wall documentary about Passmores Academy, a secondary school in Essex, had its moments of unintentional comedy, many of them provided by the dry humour of head teacher Mr Goddard and his deputy Mr Drew (pictured above right). This series was moving, heartwarming, frustrating, maddening - emotions that parents and teachers of teenagers face every day, in other words - which showed that educating our children comes second only to raising them in the list of thankless but all-important tasks in any civilised society.
Television drama, despite the continuing joys of Downton Abbey, owed much to subtitled foreign imports such as France's police detective series Spiral and Denmark's The Killing (which I watched on a boxed set) and The Killing II; now we all know that the Danish for "thank you" is tak, which shows just how educational TV can be, and that the Danes do love a nice woolly, as worn by Sarah Lund (played by Sofie Grabol, pictured left). It took me three or four episodes to get into The Killing (which says more about my worrying need for instant gratification than anything negative about the show), but once I did I was completely hooked and - as a one-time devotee of Agatha Christie novels - I was horribly smug about having spotted the murderer in the first episode. But by the time of the denouement, however, I had changed my mind about whodunnit at least three times, such was the superlative quality of the plotting.
Ingenious plotting was at the heart of One Man, Two Guvnors, my theatre highlight of the year. I nearly didn't see it as I had developed an aversion to James Corden after his godawful sketch show on BBC Three and his woefully unfunny appearances on various TV panel shows, but I happened to be near the National Theatre (it has now transferred to the Theatre Royal Haymarket) and decided to buy tickets for that night's show, the last preview. And I am immensely glad that I did – Richard Bean's reworking of Goldoni's The Servant of Two Masters is superb, Nicholas Hytner's direction faultless and the farce-playing by the terrific ensemble cast was spot-on.
The Old Vic's revival of Noises Off was another ensemble hit and The Playboy of the Western World was another great night in that theatre, while Bruce Norris's Clybourne Park (which I saw when it transferred to the West End) neatly pricked liberal consciences on race, and I enjoyed the spectacle of Danny Boyle's production (if not the play itself) of Frankenstein at the National Theatre (which augurs well for his master of ceremonies role at the Olympics).
David Greig's The Strange Undoing of Prudencia Hart (which tours in the spring and which I am looking forward to seeing again), a moving, musical, ghostly and weird folk imagining from the consistently wonderful National Theatre of Scotland, was my Edinburgh Fringe theatre highlight and the visiting Sovremennik company's heartstoppingly moving Three Sisters set the bar even higher for Chekhov's masterpiece. Michael Sheen's Hamlet at the Young Vic, meanwhile, was superb, and managed to transcend a tricksy production and Eve Best was a sparkling, heartbreaking Beatrice in Much Ado About Nothing at Shakespeare's Globe.
Chichester Festival Theatre's Sweeney Todd was utterly riveting - Michael Ball was a revelation in the title role and Imelda Staunton as Mrs Lovett proved yet again that she is stellar in pretty much anything she does. I urge you to see the transfer of Jonathan Kent's production to London's Adelphi Theatre in March if you can.
Sweeney Todd formed one half of a glorious day in Chichester, the other half being spent in the town's Pallant House Gallery for the Edward Burra exhibition, which continues until 29 February (his Landscape near Rye, 1943-45, pictured right). The exhibition was a perfect mix of works I knew and many more that were unfamiliar, coupled with intelligent and informative curation, so I walked out feeling I had learned a lot – which was the same experience I had at two Tate Modern shows, Gerhard Richter (continuing until 8 January) and Miró, while the only reason I'm happy I went to the Tracey Emin retrospective at the Hayward was that it confirmed my suspicion that she long since stole the emperor's new clothes.
In what didn't feel like a great year for film – or maybe I just didn't get out enough – I much enjoyed Ryan Gosling and George Clooney in the latter's political thriller The Ides of March and was tickled pink by Bridesmaids, a gloriously filthy female take on gross-out comedy. Never has vomiting and diarrhoea been so funny.
2011 Highlight: The Killing
2011 Letdown: Overall standard of Edinburgh Fringe comedy
2012 Recommendation: Globe to Globe at Shakespeare's Globe in London, where the Bard's 37 plays will be performed in 37 languages
Educating Essex was moving, heartwarming, frustrating, maddening - emotions that parents and teachers of teenagers face every day
Explore topics
Share this article