Pick of the BBC Proms 2016 |

reviews, news & interviews
Pick of the BBC Proms 2016
Pick of the BBC Proms 2016
Choices, choices from the world's biggest music festival, starting on Friday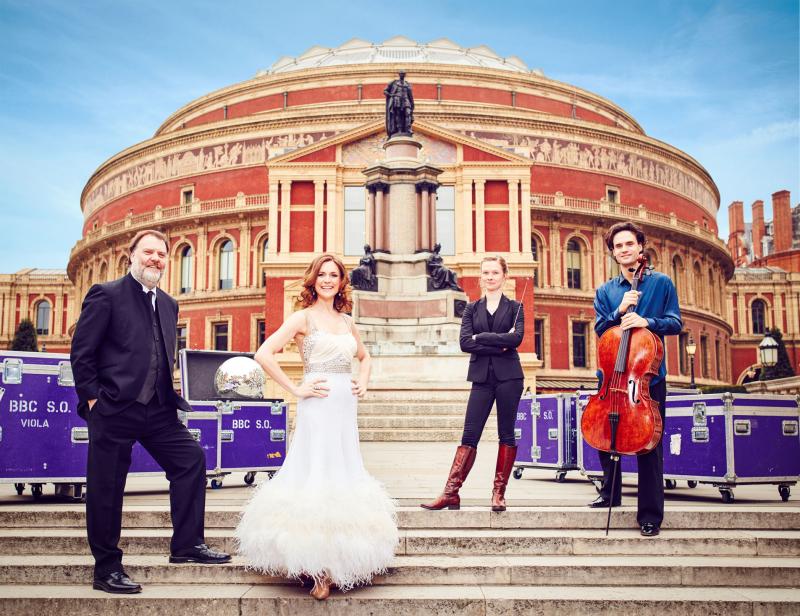 The BBC's own pick of key Proms artists: Bryn Terfel, Katie Derham in ballroom gear, Mirga Gražinytė-Tyla and Leonard Elschenbroich
"Refreshingly traditional" is how one of our writers describes this year's BBC Proms programme. Alarmingly unadventurous might be another way of putting it, though only in comparison with many of the golden years under Roger Wright.
It's true that there are few of the daring juxtapositions within programmes which have been such a Proms hallmark. But there are still the usual commissions, not always from the usual suspects, a distinguished roster of visiting orchestras - though some of their conductors are a matter of taste - and a striking line-up of operas in concert. There's also a venturing-out in to unexpected venues.
Besides, the glory of the Proms is that you can never tell - though conductors and orchestras will give you a good idea - which standard symphonies and concertos will truly ignite. This year's Last Night, though, is going to be very tricky indeed. You might not want to be in the Arena for that one, unless they're flying Euroflags, but otherwise it's the best place to be - and since so many Proms are sold out seatwise, queue early for top Proms either in the Arena or up in the Gallery for £6. Here our classical/opera critics give two top choices each. David Nice
Richard Bratby
The John Wilson Orchestra's Prom (38, 13 August) has become a sell-out annual fixture – and with good reason. Wilson puts together knockout programmes mined from the most gold-laden seams of 20th century light music, and performs them with unstoppable verve. What's less widely appreciated is the scholarship, effort and sheer devotion that goes into Wilson's programmes, not only in assembling some of the UK's top orchestral musicians into an accurate reproduction of a Hollywood studio orchestra circa 1945, but in researching and reconstructing long-lost orchestrations and arrangements, and coaching classical players to reproduce the exact sound and style of that era: the swooning strings, the widescreen brass, the melting woodwinds. And then throwing caution to the winds and simply playing the socks off it. This is historically-informed performance at its most thrilling, and this year's tribute to the Gershwins is self-recommending. Knowing Wilson, though, expect some genuine surprises amidst the sumptuously-arranged standards. When Wilson calls a programme "Gershwin Rediscovered", he means it.
The City of Birmingham Symphony Orchestra's Prom (55, 27 August) will be its second official concert under its new music director Mirga Gražinytė-Tyla (pictured above). They've played together before on only a handful of occasions: but this band has a knack of picking winners, and its previous hunches – Andris Nelsons, Sakari Oramo, and an unknown scouse twentysomething called Simon Rattle – have, shall we say, paid off handsomely. Gražinytė-Tyla's energy, intelligence and rapport with both orchestra and audience were very much in evidence when she conducted in Birmingham in January, and this programme seems to promise both continuity and renewal. Gražinytė-Tyla sees Mozart's The Magic Flute as something of an artistic talisman; but she'll also be conducting the Proms premiere of Hans Abrahamsen's heart-piercing, Grawemeyer Award-winning song cycle let me tell you, with its dedicatee Barbara Hannigan as the soloist. This really is a chance to be in at the start (or as close as makes no difference) of something remarkable.
Alexandra Coghlan
Rossini's final Italian opera Semiramide (Prom 68, 4 September) is an extrovert celebration of the human voice. The composer's intricate, highly embellished writing pushes his singers further than ever before, and it's far from empty virtuosity, serving a dramatic, tragic story of violence and incest - what more could any opera-lover want? Conducted by Sir Mark Elder, this concert performance has a cast to die for, including ferociously brilliant Russian coloratura soprano Albina Shagimuratova (pictured left by Andrei Bogdanov) in the title role, and mezzo Daniela Barcellona as the warrior Arsace. Those who really can't make the concert - though of course the broadcast will be available for one month on the iPlayer - should look out for the forthcoming recording from Opera Rara.
The fashion for immersive theatre persists, and now spreads to classical music for a concert of 17th century music framed in the recreated 17th-century interior of the beautiful Sam Wanamaker Playhouse (Proms at..., 13 August). Take a trip to Restoration London, in a programme of music by Purcell, Locke and Draghi, all inspired by Shakespeare's plays. With an exciting lineup of young soloists and Jonathan Cohen directing, this promises to be one of the highlights of this year's Early Music strand at the Proms.
Bernard Hughes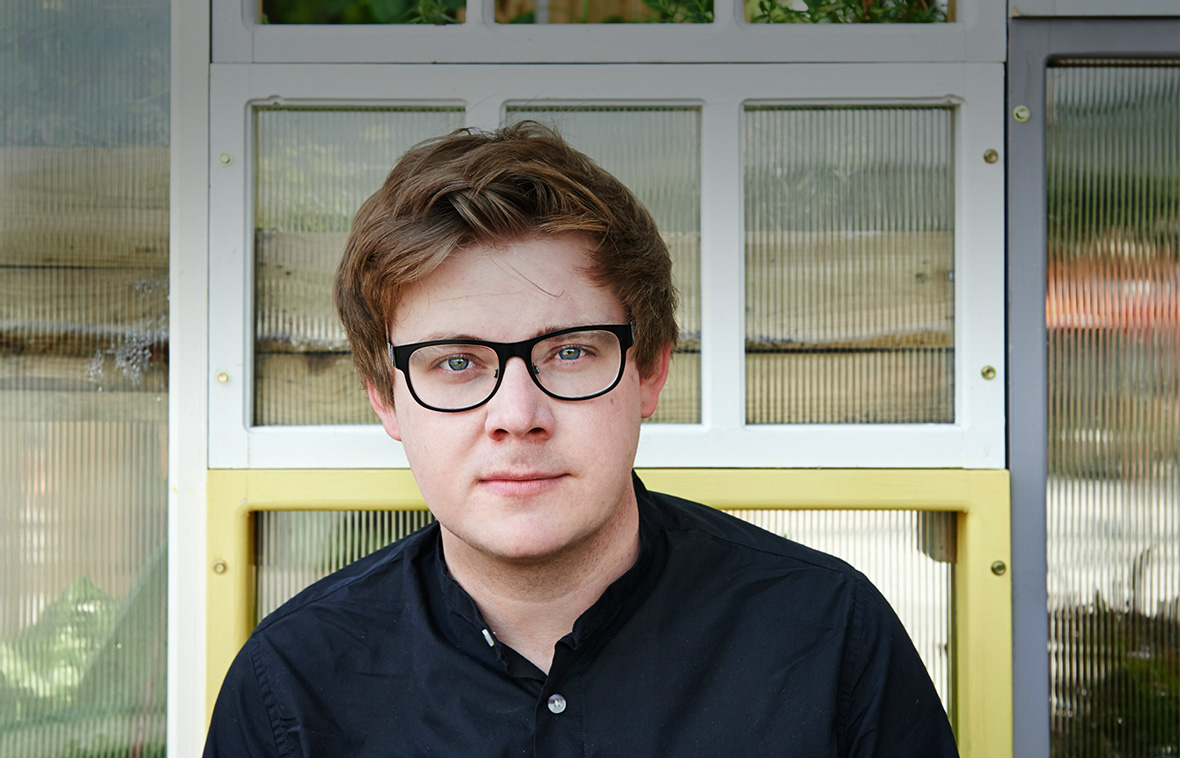 Prom 33 (9 August) has the London premiere of Mark Simpson's Israfel by the BBC Philharmonic under Juanjo Mena (the composer pictured right). I recently reviewed Simpson's opera Pleasure for The Arts Desk, and found his instrumental writing the best thing about that piece, so looking forward to hear him working with a full orchestral palette. It is alongside Dutilleux's 'Tout un monde lointain...' and Elgar's stirring First Symphony.

For my other choice I will be listening on the radio from abroad to Prom 47 (21 August) to hear Piers Hellawell's Proms commission Wild Flow, marking his 60th birthday year. Hellawell is an endlessly interesting and thoughtful composer whose orchestral works are always full of life and vigour. It precedes Haydn's first Cello Concerto with Narek Hakhnazaryan and the evergreen Tchaik 5 from the Ulster Orchestra conducted by Rafael Payare.
David Kettle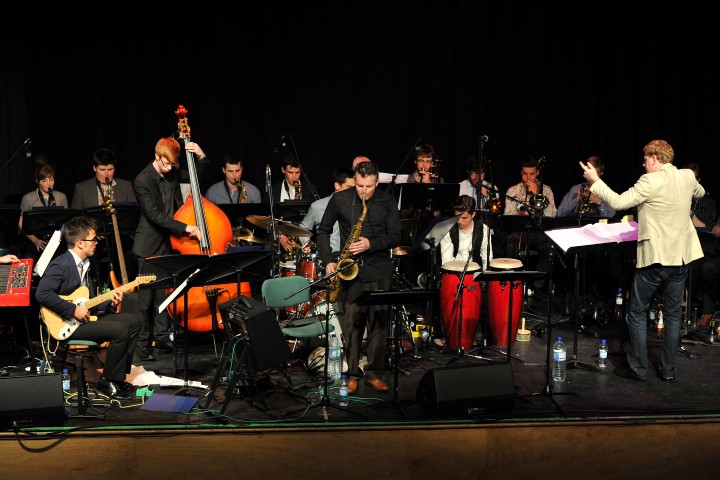 You'll have to forgive a proudly nationalistic choice from a writer for The Arts Desk north of the border. But to have two National Youth Orchestras of Scotland ensembles represented in this year's BBC Proms concerts is something really special – especially from an organisation that weathered an inexplicable 50 per cent cut in its Creative Scotland funding just five years ago, jeopardising the futures of all young Scottish musicians. NYOS fought back hard, however, reconfiguring and boldly expanding its educational offerings – and London audiences can sample the results in what promise to be two excellent concerts, across a weekend of Scottish offerings.
Saxophonist Iain Ballamy and vocalist Liane Carroll have both worked extensively with the National Youth Jazz Orchestra of Scotland (pictured above), and they extend the relationship in a late-night gig featuring Duke Ellington's Shakespeare-inspired Such Sweet Thunder in Prom 28 (5 August). Two days later,in Prom 30 (7 August), it's the National Youth Orchestra of Scotland under Ilan Volkov, a man with many Scottish connections, and alongside Stravinsky's The Firebird and Tchaikovsky's Second Piano Concerto, the orchestra premieres the second of a bipartite commission from Helen Grime, shared with the BBC Scottish Symphony Orchestra, in her Two Eardley Pictures – 2: Snow.
David Nice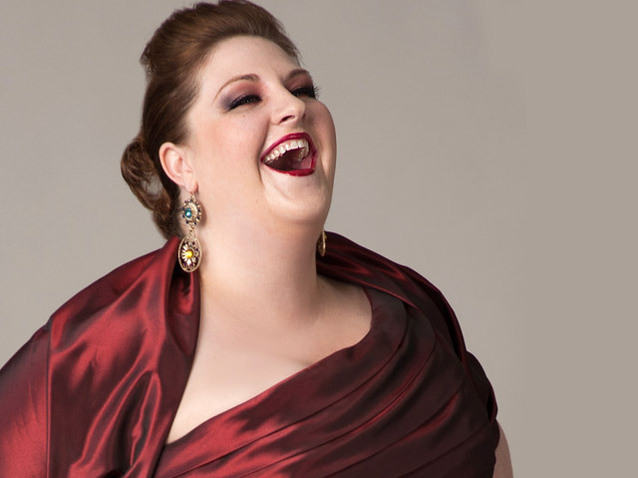 Those rare juxtapositions of works which make for vintage Proms programming are few and far between this year, so my eye leapt in the prospectus to an unrepeatable combination (Prom 11, 23 July): the Wotan-Brünnhilde confrontation at the end of Wagner's Die Walküre, one of the most shatteringly moving scenes in all opera, followed by Tippett's A Child of Our Time. This theatrical pairing - after all, ENO did stage Tippett's early oratorio some years ago - is the brainchild of the brilliant Mark Wigglesworth, and it was triggered into being by the electrifying performance of young American soprano Tamara Wilson (pictured above) in Verdi's The Force of Destiny at ENO. I wrote that she would be a great Brünnhilde; she said, emphatically not the whole role, for at least 10 years, but she's happy to try out a key scene knowing that Wigglesworth will keep the orchestra down for her. She goes on to sing the soprano role, which includes a great spiritual, in the Tippett. Bass James Cresswell, ENO stalwart, joins her in both halves. Wilson is also performing in an alluringly-"cast" Verdi Requiem on the penultimate night (Prom 74, 9 September).
I can't wait to hear Berlioz's eccentric but bewitchingly ordered "dramatic symphony" Roméo et Juliette from John Eliot Gardiner and the Orchestre Revolutionaire et Romantique (Prom 20, 30 July). Their recording of the work was my first choice on BBC Radio 3's Building a Library, so I know JEG can't fail with the drama and the amazing orchestral colour of this masterpiece after another superb airing earlier this year from the BBC Symphony Orchestra under Andrew Davis.
Peter Quantrill
The BBC Proms schedule has a refreshingly traditional outlook this year. No three-part, four-hour, five-work marathons. A spread of classic symphonies which are still among the highest peaks of achievement in art music. And a healthy clutch of commissions, nearly all from British composers, many of them overlooked in recent decades.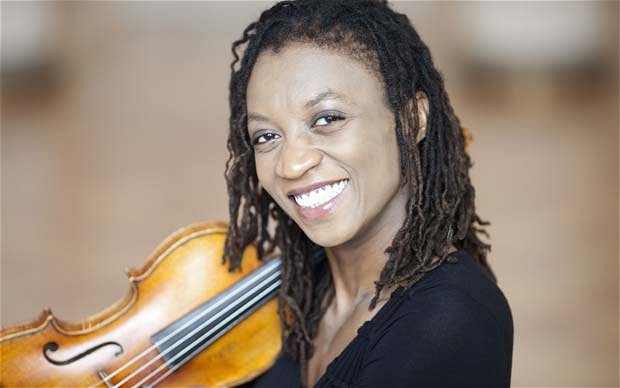 Malcolm Hayes and Bayan Northcott are familiar names, more for writing words on music than the notes themselves. But the insight they have brought to countless reviews and articles is borne of a creative imagination. This season offers a rare opportunity to go behind their finely tuned ears and hear what makes them tick.
Both Hayes and Northcott are working in the concertante genre which is hot right now: a genre shaped by contest and the assertion of one against many. Hayes adds another blossom to the sudden flowering of violin concertos to be played by Tai Murray (pictured above; Prom 35, 11 August), with a backstory drawn from years lived in the Outer Hebrides. Northcott's Concerto for Orchestra (Prom 62, 31 August) is a more recent, no less vital tradition. If form is any guide, Northcott will make a valuable contribution to it : deftly scored, moving with purpose, both inviting and demanding a second listen – which is always available on BBC Radio 3.
Graham Rickson
You tune in to the Proms because it can give life to works which otherwise slip through the cracks. So I'm looking forward to Marc Minkowski conducting Poulenc's sublime, troubled Stabat Mater in Prom 7 (20 July), along with Faure's rarely-heard incidental music to an obscure French Shakespeare adaptation, Edmond Haraucourt's play Shylock, and the suite from Stravinsky's Pulcinella. And then there's some Ginastera played by Juanjo Mena's BBC Philharmonic in Prom 24 (2 August), the main draw for me being the chance to hear Steven Osborne perform Britten's exhilarating Piano Concerto.
Helen Wallace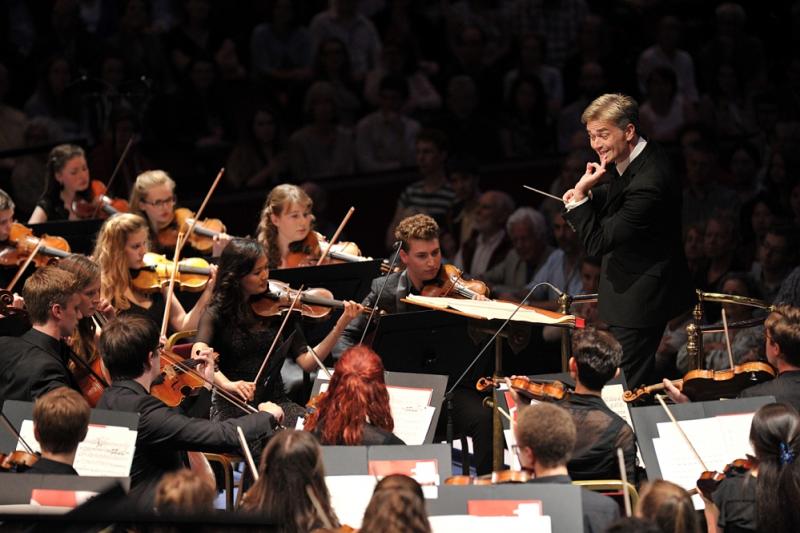 The Britten Sinfonia is on a creative roll right now, as its delectable programme for Prom 40 (15 August) proves: sandwiched between two feel-good classics we get a double dose of spicy new music. Adès wrote his evocative masterpiece Lieux retrouvés for Steven Isserlis, who says that he's transformed it into a totally new chamber concerto in this keenly imaginative orchestration. Ades's young Spanish protegé Francisco Coll has his moment in the sun with the Four Iberian Miniatures featuring wonderful violinist Augustin Hadelich.
There's always a buzz in the hall for the National Youth Orchestra of Great Britain, an intoxicating mix of hormones, talent, first-time-evers, infectious enjoyment and high expectations. With Ed Gardner in charge (pictured above with them above at the Proms by Chris Christodoulou; Prom 29, 6 August), they are in the safest hands for this challenging programme which takes in the topical Gravitational Waves from Iris ter Shiphorst and Strauss's great orchestral test piece, Also sprach Zarathustra. Glad to see Holst's evergreen The Planets is being performed with the addition of Colin Matthews's mystical depiction of Pluto, the Renewer.
You might not want to be in the Arena for the Last Night, unless they're flying Euroflags
Explore topics
Share this article