First Person: Mark Bromley of the National Youth Brass Band of Great Britain celebrates a milestone in its history |

reviews, news & interviews
First Person: Mark Bromley of the National Youth Brass Band of Great Britain celebrates a milestone in its history
First Person: Mark Bromley of the National Youth Brass Band of Great Britain celebrates a milestone in its history
This splendid institution's CEO explains its egalitarian role in the musical ecosystem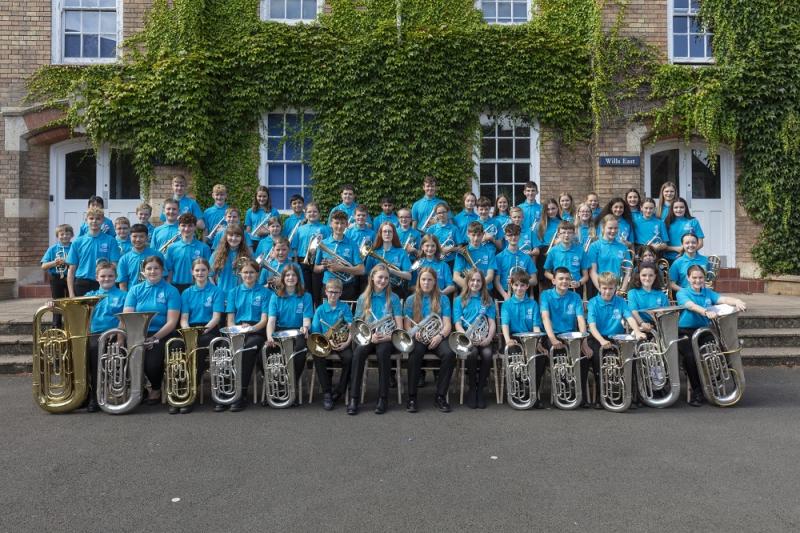 NYBBGB, class of 2022
Television coverage of the Queen's Platinum Jubilee weekend included footage filmed in the monochrome world of postwar Britain. Old ways of doing things, however jaded and narrow, were deeply ingrained then. Yet they were offset 70 years ago by the optimism of the new Elizabethan age and its egalitarian spirit of growth and renewal.
The National Youth Brass Band of Great Britain, a product of that spirit, is set to celebrate its own platinum jubilee on 6 August with a celebratory concert at London's Royal College of Music.
While the performance, conducted by Martyn Brabbins, is guaranteed to delight its audience, it also stands as a symbol of what happens when young people from a wide range of backgrounds are given opportunities – and permission – to make music together at the highest level. That is something we intend to nurture long after our big anniversary year. (Mark Bromley pictured below).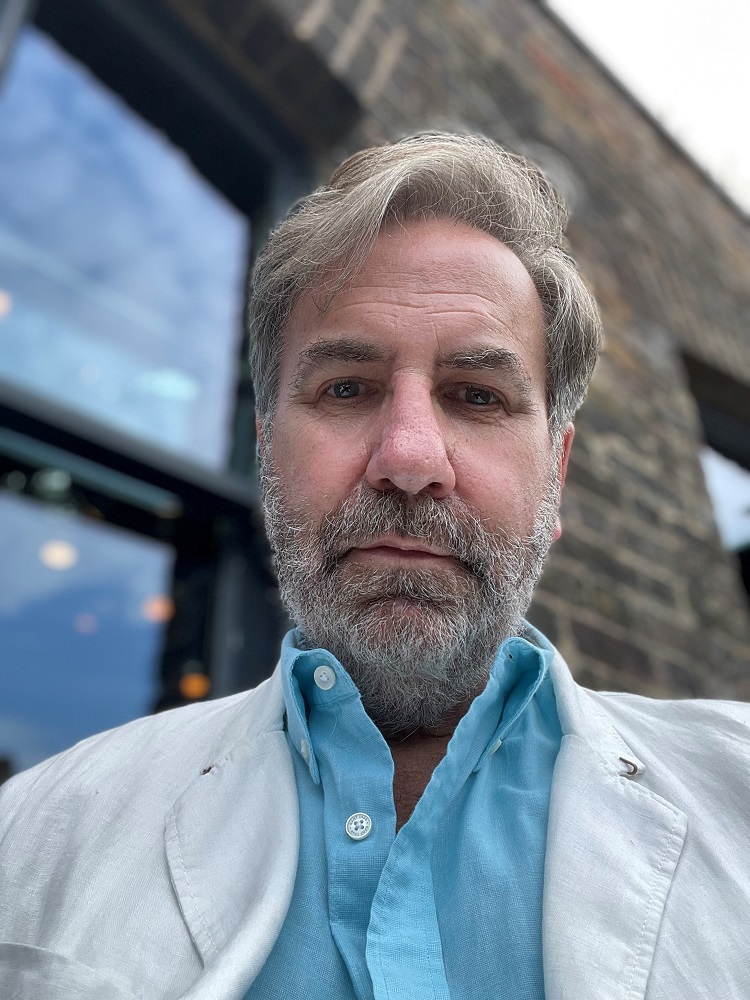 The NYBBGB's 70th birthday concert marks the opening of a new chapter as well as a major milestone in our rich history. It signals our determination to train the spotlight on some of this country's brightest musical talents. Our wonderfully eclectic programme includes such band classics as Tintagel by our founder-conductor Dr Denis Wright (universally known as Doctor Denis), Eric Ball's Resurgam and John Ireland's Comedy Overture. As one of the world's leading commissioners of new music for brass band, we invited Scottish composer Peter Graham to write something for our special anniversary. The band will give the world premiere of his Hyper Link, in company with Derek Bourgeois' Serenade and Malcolm Arnold's evergreen Padstow Lifeboat. There's room on the bill for two short pieces by Martyn Brabbins and a selection of Canteloube's Songs of the Auvergne, in which we'll be joined by guest soprano Nardus Williams, a glorious young star of Britain's opera and concert scene.
While celebrating our past and looking forward to the future, we will reflect on the lasting legacy of Bramwell Tovey. Bram, who sadly passed away last month, served as Artistic Director from 2006 until he retired two years ago. His belief that young people deserve the best proved transformational and led to the world premiere of James MacMillan's oratorio All the Hills and Vales Along, in which our Youth Band performed alongside the London Symphony Chorus and members of the London Symphony Orchestra at the Barbican Centre. We will think fondly of him when we come to the Royal College of Music.
The NYBBGB plays a key role in preserving the UK's vibrant banding ecosystem. Britain's community brass bands suffered from the decline of heavy industry during the 1980s and 1990s, which forced the closure of coal mines and factories that supported their own bands. Great championship-level bands, Black Dyke Mills and Grimethorpe Colliery among them, found new sponsors - but others folded, as did many town bands. That trend has been arrested over the past two decades to leave around five hundred competition-level bands across the UK. They're not only invaluable musical assets, they're also an important element of British civic society - genuine community groups that bring joy to their audiences and life-affirming opportunities for people to make music together. Our residential courses provide inspirational coaching and performing experiences to young players who take that energy back to their bands around the country.
The NYBBGB sits at the top of a pyramid (complimented by the national youth brass bands of Scotland, Wales and Northern Ireland) of county youth brass bands and those from the voluntary sector, local music services and schools. We depend on that structure to provide new members; if one or more of its parts become weak, it will inevitably affect our recruitment. More than three quarters of our current cohort's education is funded by the state, including those at specialist music schools, such as Chetham's or the Purcell School, where their fees are heavily subsidised by funding from the government's Music and Dance Scheme.
In this age of sustained cuts to state school music teaching, brass bands offer an alternative route into music-making for children whose parents cannot afford to pay for private tuition. Most bands lend instruments and provide lessons to new recruits without charge. But they have seen a decline in the number of young people coming forward over the past decade, thanks not least to the loss of 1,000 music teachers during that time and the suspension of around a third of face-to-face instrumental tuition since the pandemic began. That's why the NYBBGB is exploring ways to help children learn a brass instrument. We've already despatched small ensembles from our Youth Band to schools to inspire the next generation of players. We're also launching our Brass Building Blocks scheme, in collaboration with the Band of the Royal Marines, which is aimed at improving young players' existing skills and raising their technical standards, and are looking to roll out a series of brass masterclasses for secondary school pupils.
Beyond banging the drum for all brass bands, we are passionate about broadening access to our two ensembles. The Children's Band, open to players aged eight to 13, fielded an equal number of girls and boys for our summer course last month, while the Youth Band, comprising brass and percussion players aged 14 to 19 of at least Grade 8 level or equivalent, are close to achieving parity. Last year we commissioned the eminent educator and conductor Roy Terry to survey the socio-economic and demographic backgrounds of our members, which showed that while we're doing well on equality and have made real progress on social inclusion, we have work to do to widen the ethnic diversity of our membership. We also want to reach those parts of the country, from Cumbria to Suffolk, Herefordshire to Tyne and Wear, that have traditionally stood outside our main centres of recruitment in the Northwest, London and the East Midlands.
Our alumni, some of whom will be familiar as BBC Young Musician of the Year finalists, have progressed to play with some of the world's finest orchestras; others can be found working behind the scenes as arts administrators and managers, music teachers and animateurs. Maurice Murphy, co-principal trumpet of the London Symphony Orchestra for thirty years and the man who nailed the opening top C in the first Star Wars soundtrack, was lead cornet for the first NYBBGB course in April 1952. His successor at the LSO, Philip Cobb, now principal trumpet at the BBC Symphony Orchestra, also played with us; likewise the LSO's present co-principal trombone Peter Moore, Ian Bousfield, ex-principal trombone with the LSO and Vienna Philharmonic, the conductor Ben Gernon, and the trombonist Izzy Daws, who has recently won the Karajan Academy position with the Berlin Philharmonic.
Not everyone can or wants to become an orchestral player or soloist. Many of our alumni find careers as medics, bankers, business leaders and scientists. Whatever they choose to do after leaving The National Youth Brass Band of Great Britain, we know that the experience, confidence and friendships they gain while they are with us will stay with them forever. That really is something to celebrate.
In this age of sustained cuts to state school music teaching, brass bands offer an alternative route into music-making
Explore topics
Share this article