Classical CDs Weekly: Ruperto Chapí, Rossini, Walton |

reviews, news & interviews
Classical CDs Weekly: Ruperto Chapí, Rossini, Walton
Classical CDs Weekly: Ruperto Chapí, Rossini, Walton
Vibrant string quartets, an upbeat Mass setting and late music from a 20th-century British composer
Cuarteto Latinoamericano
Ruperto Chapí: String Quartets 1 and 2 Cuarteto Latinoamericano (Sono Luminus)

Think string quartet and you tend to think Beethoven, Haydn, Mozart. Maybe Bartók and Shostakovich. But generally something respectable, well-behaved and Northern European. Not Spanish, unless it's the one by Ravel. So you need to make the acquaintance of Ruperto Chapí. He came to prominence in the late 19th century as a zarzuela composer. Born near Alicante in 1851, he trained in Rome and Paris, returning to Spain in 1880. In the years immediately before his death in 1909 he composed four string quartets, a genre which had hitherto been absent from Spanish musical culture. Chapí's first two quartets are paired on this disc, and they're unassumingly wonderful – both large-scale works, bubbling with energy, colour and a refreshingly unsentimental cheeriness. Chapí's compositional craft never lets him down, and it's obvious that he knew and understood the quartets of Mozart and Beethoven. What gives them a unique flavour is their harmonic zest, coupled with a reliance on ostinati that never becomes wearing. There's a lot of repetition, but it's never dull – violinist Saúl Bitrán writes in his sleeve note that the music reminds him of "those languid summer afternoons in small Spanish villages, where time appears to stand still".

The rate of harmonic and motivic change is often uneventful, but the metric pace rarely lets up. These quartets don't stand still. There's a moment at the start of the 1st Quartet's last movement when you think things have at last, if fleetingly, slowed down. But no – after a gorgeous, recitative-like intro, the music bounds forward, accompanied by the catchiest of rhythms. The 2nd Quartet's melodies are more obviously Spanish in inflection – Google Phrygian mode if you're curious to understand why. The Quasi presto last movement's minor-key dramatics are thrilling, as is the full-blooded, optimistic resolution. Mexico's Cuarteto Latinoamericano give us idiomatic, assured performances. You'd expect nothing less from a group containing three brothers. Joyous stuff, and very decently recorded. Can we have a second volume please?


Rossini: Petite Messe solennelle accentus, Orchestre de Chambre de Paris/Ottavio Dantone (Naïve)

If you're searching for an upbeat sacred choral work, Rossini's Petite Messe solennelle is up there alongside Poulenc's Gloria. Rossini's mass doesn't quite match its title – it lasts over an hour, and it's not especially solemn. One of the composer's "sins of old age", a work originally intended to be a "short secular requiem", quickly grew into something more substantial. Rossini's quirkier first version, first performed in 1864, has the vocal forces accompanied by two pianos and harmonium, but this new recording gives us Davide Daolmi's critical edition of Rossini's unfussy orchestration. It's a piece to fall in love with, irresistibly fusing spirituality with jauntiness.

Conductor Ottavio Dantone leads his Parisian forces in a flowing, incisive performance. I defy anyone not to smile at tenor Michael Spyres' effortless "Domine Deus" in the Gloria, or at the brief choral flourish near the start of "Cum sancto spiritu". And has there ever been a more deliciously incongruous blend of music and lyrics than that which we get in Rossini's tiny "Crucifixus"? Sonorous low brass restore a touch of gravitas in the "Et resurrexit", and there's an unexpectedly assertive close to the Agnus dei. Immaculate choral singing from accentus and nimble orchestral playing from the Orchestre de Chambre de Paris. Dantone's soloists don't disappoint, notably soprano Julia Lezhneva.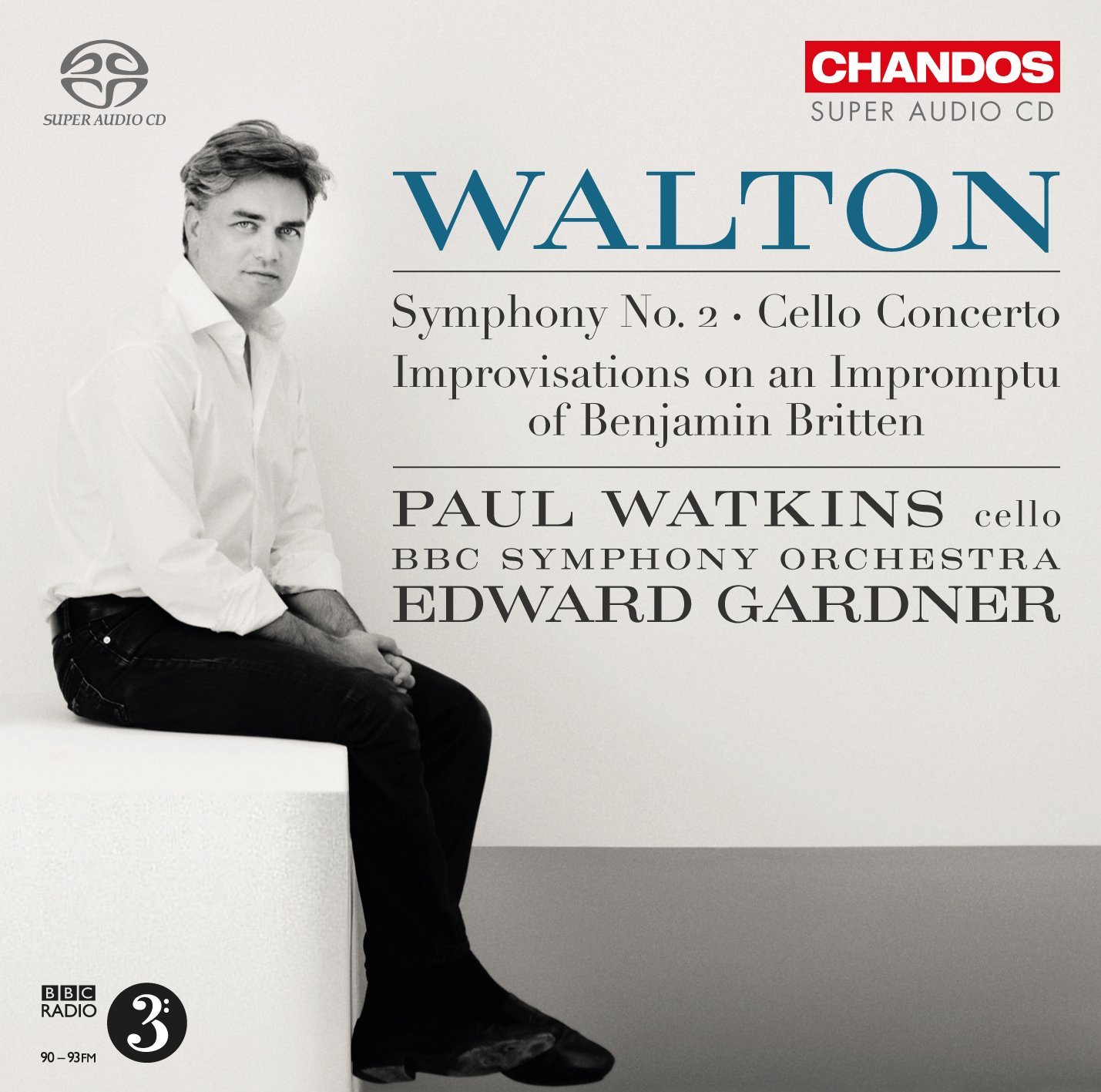 Walton: Symphony no 2, Cello Concerto, Improvisations on an Impromptu of Benjamin Britten Paul Watkins (cello), BBC Symphony Orchestra/Edward Gardner (Chandos)

Walton and Britten weren't close friends. The older composer resented the younger upstart's rapid rise, but the pair maintained a courteous professional relationship. Britten commissioned Walton's opera The Bear for Aldeburgh, and Walton asked Britten for permission to use the third movement of his Piano Concerto as the basis of his Improvisations, written for the San Francisco Symphony in the late 1960s. Edward Gardner's new recording of this attractive, clever work is a corker. The brief Moderato third section is so exquisite that it's worth the cost of the whole CD; Walton's ticking woodwinds accompanying a splintered, slinky version of Britten's theme. There's a brief, passionate eruption which Gardner wisely milks to the hilt. The work's close is in Walton's brittle late style, the stabs of brass underlined with bright percussion. It's a bracing amuse-bouche for Walton's rather lovely Cello Concerto, which I'm convinced is the best of his three string concertos. Soloist Paul Watkins impresses in the quicksilver scherzo, and compels in the last movement's ruminative cadenzas. And how good to hear the BBC Symphony Orchestra on such outstanding form; the concerto's slow, contemplative fade is delicious.

Gardner achieves similar miracles with Walton's still undervalued Symphony no 2. The BBC brass excel; muted trombones near the end of the first movement really snarl, and a terrifying horn solo in the Finale is flawless. This is such an entertaining work – the tunes are good, the orchestration is dazzling and it says all it has to say in less than 30 minutes. Gardner's deft, spiky reading is a winner, from the Stravinskian opening flourish to a last movement which never sprawls. The coda's fireworks are magnificent, and you can actually hear the single tubular bell note. Chandos's widescreen sound is what the piece deserves – you'll hear things in this recording that you've never heard before. Listen to it at high volume when everyone's gone out.


The rate of harmonic and motivic change is often uneventful, but the metric pace rarely lets up
Explore topics
Share this article