Classical CDs Weekly: Ginastera, Messiaen, Saint-Saëns |

reviews, news & interviews
Classical CDs Weekly: Ginastera, Messiaen, Saint-Saëns
Classical CDs Weekly: Ginastera, Messiaen, Saint-Saëns
Symphonies, concertos and tone poems from France and Argentina
Saturday, 25 January 2020
Fingernails out: Sidsel Walstad dazzles in Ginastera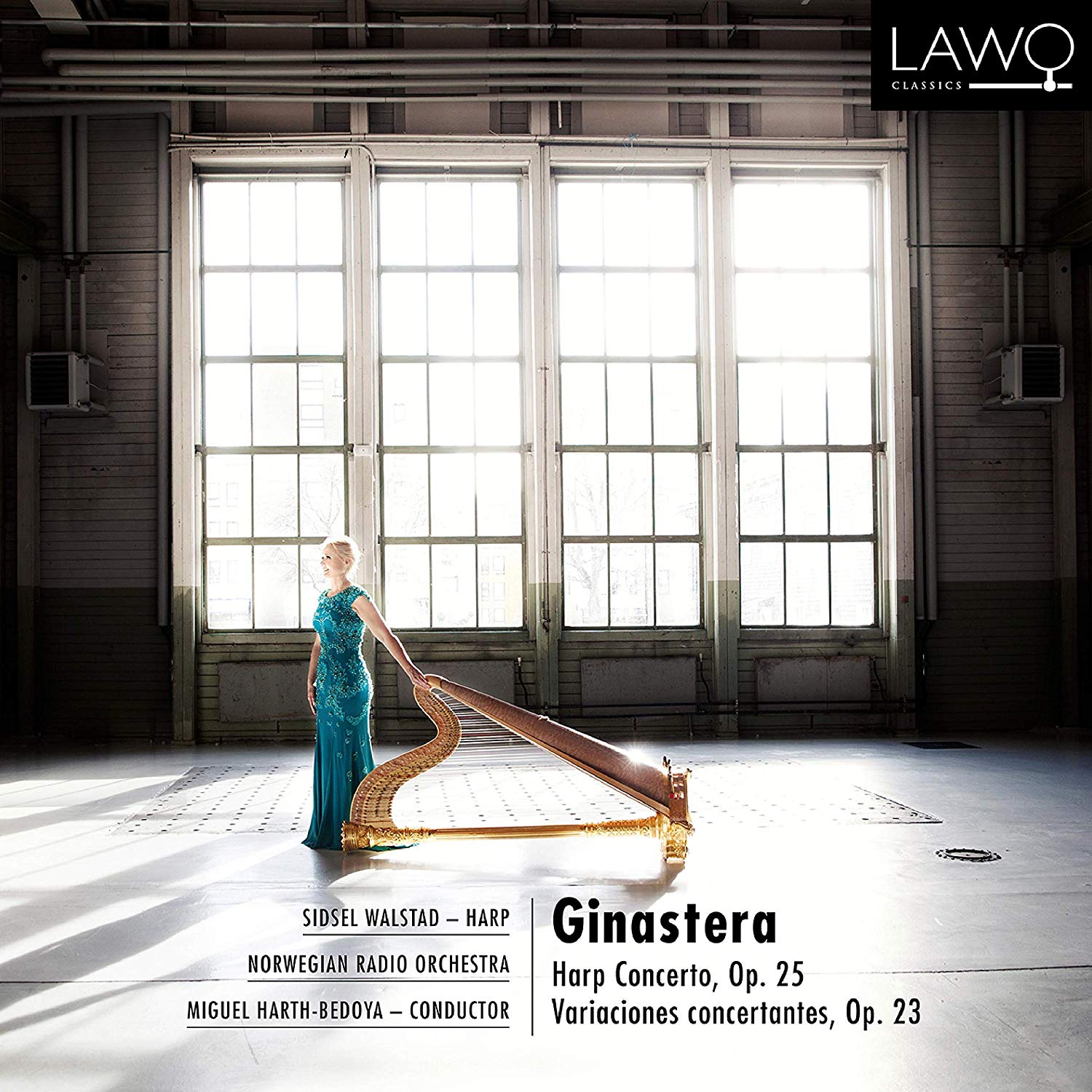 Ginastera: Harp Concerto, Variaciones concertantes Sidsel Walstad (harp), Norwegian Radio Orchestra/Miguel Harth-Bedoya (Lawo Classics)
Alberto Ginastera divided his compositional career into three, later two, distinct periods, charting a move away from Argentinean folk influences to mainstream European trends. He's a fascinating figure, the best of his works suggesting a Latin American Bartók, a composer fluently mixing popular music with astringent modernism. You hear this in his Harp Concerto, premiered after a long gestation period in 1965. There's a typically restless, nervy opening, before things screech to a halt for the harp's guitar-like first entry. It's an ear-catching moment. What follows is brilliantly entertaining and superbly scored, Ginastera always leaving space for the harp to be heard. Soloist Sidsel Walstad is superb throughout. Especially in the third movement's opening soliloquy, Walstad running her fingernails over the strings at several points. Miguel Harth-Bedoya's valiant Norwegian Radio Orchestra are game accompanists in this tricksy repertoire, the frenzied final minutes (including what sounds like a direct reference to Messiaen's Turangalîla Symphony) tightly controlled and terrifically exciting. This is a great concerto, not just a great harp concerto.
Ginastera's Variaciones concertantes was composed in the early 1950s. Like a South American take on Britten's Young Person's Guide, the opening cello and harp theme is developed by different orchestral and sections. There's no concluding fugue; instead, a propulsive rondo finally reuniting the players. Listen out for the solo violin variation, and the double bass's reprise of the theme just before the last section. A highly enjoyable, cleverly structured work, it's neatly performed. Lawo's sound has plenty of punch – a fascinating release.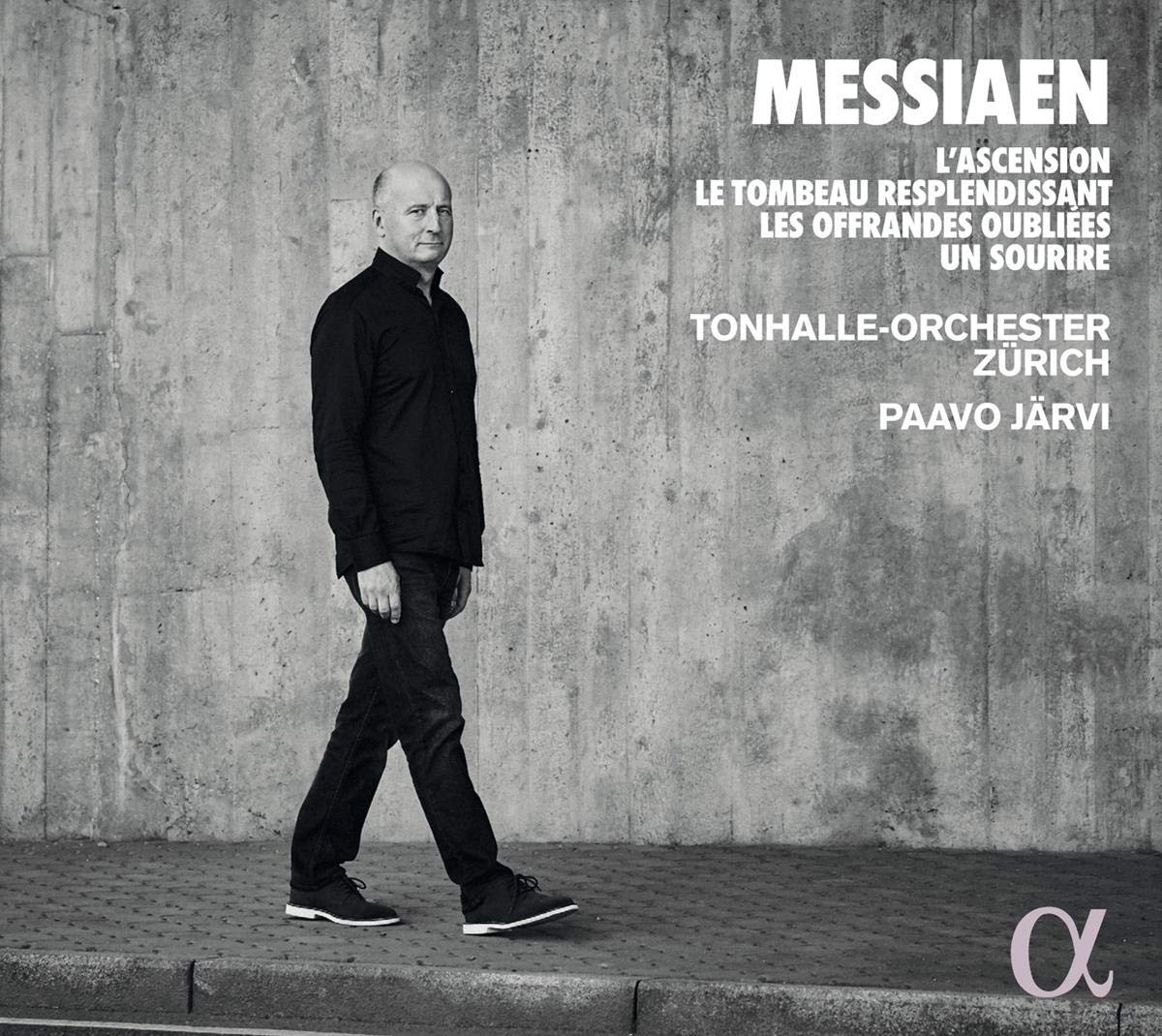 Messiaen: L'Ascension, Le Tombeau resplendissant, Les Offrandes oubliées, Un sourire Tonhalle-Orchester Zürich/Paavo Järvi (Alpha)
Both ends of Messiaen's orchestral career are bookended in this useful compilation, illustrating that several features of his mature style were already present in the early 1930s. Could 1930's Les Offrandes oubliées, a 'symphonic meditation', have been written by anyone else? There's an engagingly punchy middle section, Messiaen's debt to Stravinsky clear, and the depiction of spiritual salvation via ecstatic string harmonies is gorgeous. Le Tombeau resplendissant dates from 1931 but was suppressed after a single performance, only resurfacing in 1984. There's a similar blend of violence and consolation, the busy counterpoint before the close suggesting Hindemith. Paavo Järvi's Zurich strings are superb in the final minutes, the fade to silence sweetly done. Still, the most engaging of the early pieces collected here is L'Ascension, still more often heard as a solo organ work. It's miles better in orchestral colours, the brass writing in the first section both imposing and warm. Wallowing in those squelchy, incense-rich chords is like sitting in a warm bath. The second movement's unison melodies were derived from Gregorian chants, and, predictably, Messiaen bids farewell with another ripely harmonised string hymn. It's a treat.
The one element missing from each of the early works is birdsong, which Messiaen only began to study in the 1950s. Bird calls are a key feature of Un sourire, commissioned in 1989 as part of the Mozart Bicentenary. Written "in the spirit of Mozart", its soft, slow chorale passages are interrupted by bursts of percussive chirruping, the two worlds' peaceful coexistence a nod by Messiaen to Mozart's "serene cheerfulness in the face of all adversity." Anyone nervous about sampling Messiaen should start by downloading this compact, irresistible little piece. Good playing and outstanding sonics too: a highly desirable acquisition.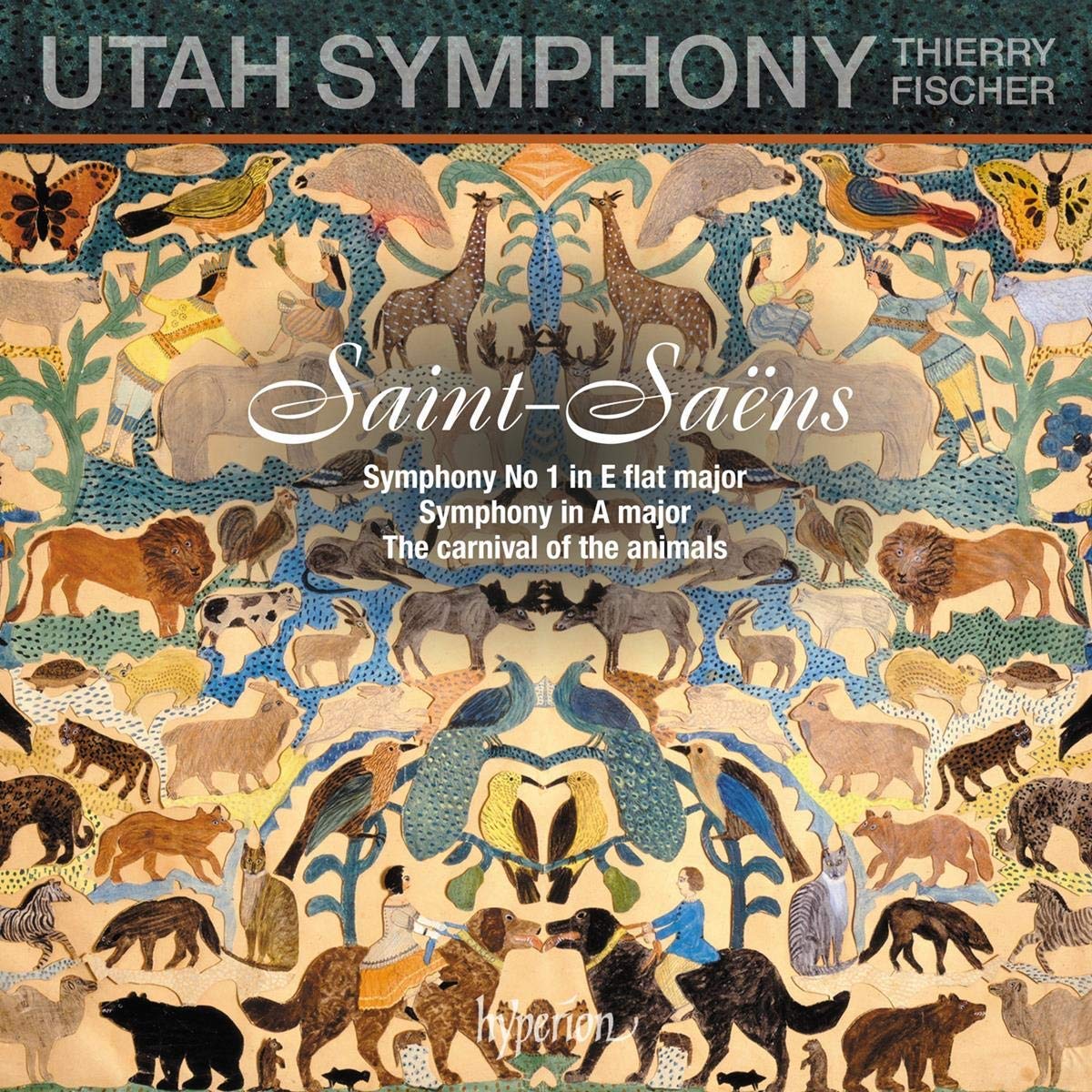 Saint-Saëns: Symphony No 1, Symphony in A major, The Carnival of the animals Utah Symphony/Thierry Fischer (Hyperion)
Thierry Fischer's ongoing Utah Symphony Saint-Saëns series continues to delight, celebrating a composer who really deserves to be treated with greater respect. Enrolling at the Paris Conservatoire at a time when hotheaded romanticism was in full flight, Saint-Saëns chose as his mentor the composer Henri Reber. In his words, someone who "belonged to that rare body of men who speak in low tones, avoid long harangues and write nothing that is without purpose." Hailing Saint-Saëns' own music for displaying the very same virtues might sound like damning with faint praise. It isn't: the craft, control and formal perfection of the two early symphonies on this disc is exhilarating, not stultifying. The Symphony in A major was written in 1850, when the composer was just 15. Mozart quotation aside, it shows Saint-Saëns' debt to Mendelssohn, especially in a featherlight finale. The 'official' Symphony No 1 followed three years later, more elaborately scored and just as precociously confident. Gounod and Berlioz were impressed. There's a magical passage at the start of the first movement's fast section, the pace dropping and a lonely horn calling out. Wonderful. There's a similar moment at the start of the Adagio, a melting solo clarinet line singing out over harp and shimmering strings. Joyous stuff – as first symphonies go, it's superb. Elegant, unforced playing from the Utah Symphony, clearly enjoying themselves.
The coupling is Le carnaval des animaux, Fischer's stripped down forces accentuating the score's boldness and modernity. There really is "nothing without purpose" here, elephants, kangaroos and the rest making themselves known in music of striking quirkiness. Try the cuckoo movement, the pianists desperately trying to explore new harmonic vista against the cuckoo's stubborn refusal to change key. Saint-Saëns' little finale rattles along at a lick, pianists Jason Hardink and Kimi Kawashima dazzling. There must be more Saint-Saëns orchestral music to explore; hopefully this won't be the final volume?
Avoid long harangues and write nothing that is without purpose
Explore topics
Share this article