Classical CDs Weekly: Fauré, Poulenc, Franui, Sami Junnonen |

reviews, news & interviews
Classical CDs Weekly: Fauré, Poulenc, Franui, Sami Junnonen
Classical CDs Weekly: Fauré, Poulenc, Franui, Sami Junnonen
French froth, an Alpine dance band and arresting flute sounds from Finland
Saturday, 07 January 2017
Franui in repose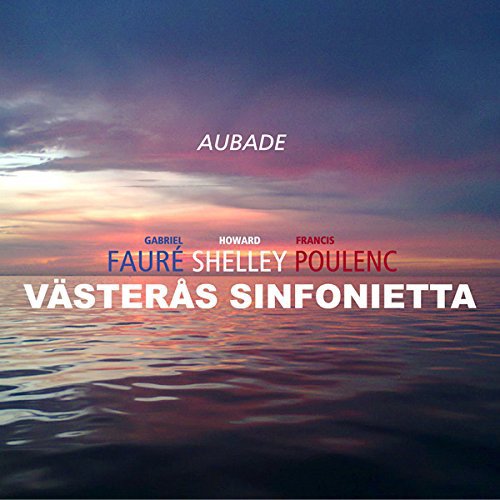 Aubade – Music by Fauré and Poulenc Västerås Sinfonietta/Howard Shelley (piano and conductor) (dB Productions)
January blues? Those afflicted should self-medicate with this collection instead of nipping down to the nearest off-licence. Nothing cheers me up quite like an invigorating blast of Poulenc's music. Which isn't to imply that he's all breezy insouciance. Skilled Poulencians know how to handle the darker corners. Howard Shelley understands exactly how this music should go, and he's helped by joyous, alert playing from Sweden's Västerås Sinfonietta. Poulenc's sweet-natured Sinfonietta, a post-war BBC commission, has rarely sounded so delicious as it does here. There's a gorgeous moment three or so minutes into the bittersweet "Andante cantabile" where solo trumpet and horn have a tiny duet. Heart-meltingly lovely, after which any introspection is brushed away by an effervescent last movement.
Shelley directs and takes on the solo role in Poulenc's spikier ballet-cum-piano concerto Aubade, the quickfire changes of mood and speed fearless. The results are very exciting and frequently very funny: witness Shelley's euphoric "Toilette de Diane", the wind players matching him every step of the way. Terrific, and some of the best Poulenc playing you'll find on disc. There's more in the form of the compact suite from Fauré's Masques and Bergamasques, handsomely done, and a delectable, cool performance of the better-known Pavane. A lovely disc.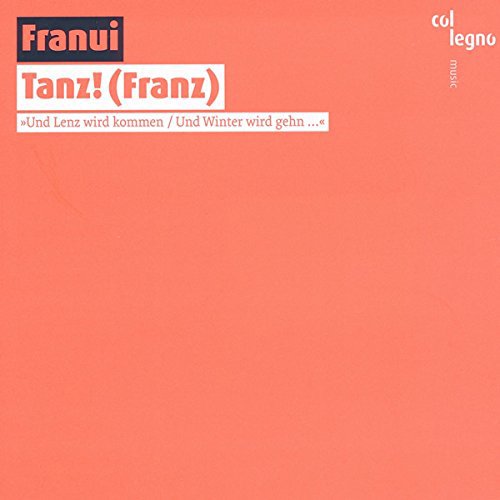 Franui: Tanz! (Franz) (Col legno music)
Franui are a high-class 10-piece outfit from a small village perched high in the Austrian Tyrol. Pungent wind and brass sonorities dominate, extra sauce provided by string bass, violin, accordion and dulcimer. This punningly titled collection is phenomenally entertaining, a heady sequence of occasionally raucous dances and song arrangements. Schubert and Bartók crop up most in the tracklisting, aided and abetted by Mozart, Bruckner, Richard Strauss and even Ligeti. The transcriptions are unfailingly smart, their mindblowing cleverness never at odds with the source material. Schubert's Trockne Blumen becomes a klezmer-ish lament, the tempo slowly quickening until we get an uproarious, upbeat conclusion, matching the cautious optimism of Wilhelm Müller's closing lines. In the words of Franui's trumpeter Andreas Schett, "If you play a funeral march four times as fast, it turns into a polka." You hope that Schubert would have approved, the tunes adapted by Franui easily robust enough to withstand what's thrown at them.
We hear the distilled essence of the Austro-German tradition, one clever mashup of multiple dance tunes sounding like a Mahler scherzo. And just when you think things are getting a little too hyper, there's a moment of rapt wonder: Franui's version of Schubert's Kupelweiser-Walzer is sublime, the dulcimer suggesting a twangy bar piano. Stark vocals in the Totengräberlied are marvellous. The Bartók folk song arrangements sound equally idiomatic, their pithy, punchy melodies combined and conjoined to thrilling effect. Quite wonderful. The close, dryish sound is utterly appropriate, making us feel as if we're crammed into a sweaty village bar.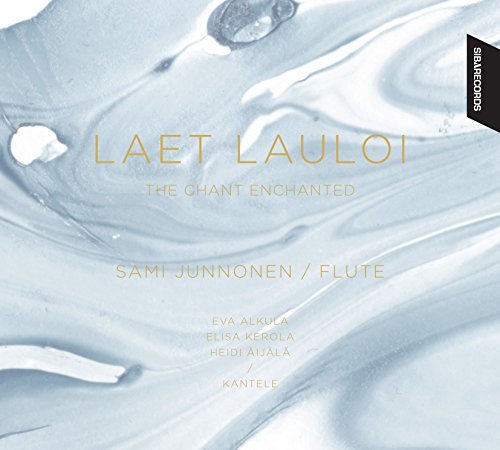 The Chant Enchanted Sami Junnonen (flute) (Siba Records)
Finnish flautist Sami Junnonen's solo recital is an appealing mixture of old and new, one quirk being that several of the pieces are accompanied by the kantele, a zither-like instrument unique to Finland. The two instruments blend beautifully, especially striking in a Bach sonata originally scored for flute and basso continuo. Heidi Äijälä's kantele sounds like a soft, mellow dulcimer, the bell-like bass notes chiming out. Junnonen negotiates Bach's fiddlier corners with unruffled ease, his warm, very vocal tone never allowing the music to sound like a series of technical hurdles. Even better is a substantial solo sonata by CPE Bach, the second movement's wide leaps unobtrusive but spectacular in Junnonen's hands.
Especially intriguing is the disc's opener: The Sea in Spring, by Michio Miyagi, was composed in 1929 for shakuhachi and koto (both traditional Japanese instruments). It sounds magical transcribed for flute and Eva Alkula on kantele. The other pieces are all contemporary: Janne Ikonen's arresting Sprout's title refers to the musical material's tendency to branch off in different directions, the kantele accompaniment (here played by Elisa Kerola) suggesting a piano's open strings being strummed. Aki Yli-Salomäki's Weaving is slow and meditative, contrasting with Jimmy López's more frenetic Warped Symmetry for solo flute. Junnonen is paired with kantele in the final piece, Uljas Pulkkis's characterful The Chant Enchanted, which depicts the playing of the god Väinämöinen who, according to Finnish legend, constructed the first kantele from a maiden's hair and the bones of a giant pike. You want to know what the kantele sounds like? Begin here…
If you play a funeral march four times as fast, it turns into a polka
Explore topics
Share this article