Classical CDs Weekly: Dvořak, Janáček, Schoenberg, Igor Levit |

reviews, news & interviews
Classical CDs Weekly: Dvořak, Janáček, Schoenberg, Igor Levit
Classical CDs Weekly: Dvořak, Janáček, Schoenberg, Igor Levit
Historically informed Czech repertoire, weighty music from a 20th century giant, and three sets of piano variations
Saturday, 21 November 2015
Anima Eterna Brugge
Janáček: Sinfonietta, Dvořak: Symphony No.9 Anima Eterna Brugge/Jos van Immerseel (Alpha Classics)
Jos van Immerseel's last period-instrument excursion took in Orff's Carmina Burana, so this latest release is a chronological back step. Though Janáček's insane Sinfonietta, written in 1926, still sounds uncannily modern, a work full of abrupt jumps, unpredictable harmonies and loopy rhythms. The best performances make no attempt to smooth over the rough joins, and Anima Eterna Brugge's playing is suitably ripe. The fanfares which open the work are bright and pungent, the period brass appropriately raw-toned. Listen to those percussive triplets accompanying the trumpets' chorale a minute or so in, and to the muted lower brass which kick off Janáček's second movement. They sound like croaking frogs. And Immerseel, unlike many, follows the score and slows down during the build-up to the majestic trumpet theme. The Moderato has snarling trombones and an insane whooping horn. Novices will revel in the moment where the fanfares return at the Sinfonietta's close. This is one of 20th century orchestral music's great moments, and it's wonderfully handled here.
Dvořak's lovable 9th Symphony isn't so distinctive, either as a work or as a performance – a pity that Immerseel didn't opt for the bolder 7th or 8th symphonies instead. Still, there's plenty of ear-tickling detail. Narrow bore brass declutter the wonderful sequence of chords at the start of Dvořak's Largo, and it's followed by a melting cor anglais solo. The lonely, introspective passage before the last movement's coda is touching, preparing us for the valedictory closing chord. Both works are handsomely played, and Alpha's close, detailed sound amply conveys the players' excitement. Good sleeve art too.
Schoenberg: Pelleas und Melisande, Violin Concerto Kolja Blacher (violin), Gürzenich-Orchester Köln/Markus Stenz (Oehms Classics)
Don't be put off by the sleeve photo, Arnold Schoenberg staring sternly at potential purchasers as if he's trying to dissuade them from investigating his music. It's presumably a sly joke on the label's part: anyone willing to put in a modicum of effort will find that this scariest of composers will slowly reveal his charms. If you've already succumbed to the glories of Gurre-Lieder, the vast Straussian tone poem Pelleas und Melisande is an obvious next step. Schoenberg conducted the premiere in 1905, recalling that one critic suggested that the composer should be confined to an asylum without access to manuscript paper. The tunes flow thick and fast, though their length makes some of them them hard to assimilate on first hearing. This is woozy, heady stuff. And, as with Gurre-Lieder, the vast forces are deployed with some restraint. Orchestrally it's full of marvellous things, with fabulous writing for divisi strings and stygian sonorities from muted trombones and tuba. Markus Stenz's Gürzenich-Orchester Köln play beautifully, making this Pelleas among the most readily accessible on disc. Though it's a pity that the work's five sections aren't separately banded.
Schoenberg's Violin Concerto was written in Californian exile, and first performed in 1940. Predictably it too received a mixed response, though there's a telling quote from one of the violinists who'd taken part in the premiere: "The work has such unity that I am sure if heard repeatedly it will come to seem quite natural and simple." There's much truth in this, and the piece does become increasingly accessible if you've a few hours to spare. So much works because of the orchestration – as with Pelleas, the forces are deployed with utter care, so it's always possible to follow the musical argument. Schoenberg's central slow movement contains beautiful things, and the finale's dramatics are offset by touches of deft wit. It's phenomenally difficult to play, but Kolja Blacher is a compelling soloist, surmounting the technical issues with ease and playing with a gloriously rich tone. It's not Brahms or Mendelssohn, but anyone with a fondness for romantic violin concerti needs to hear the piece. Good notes and warm sound – an important release.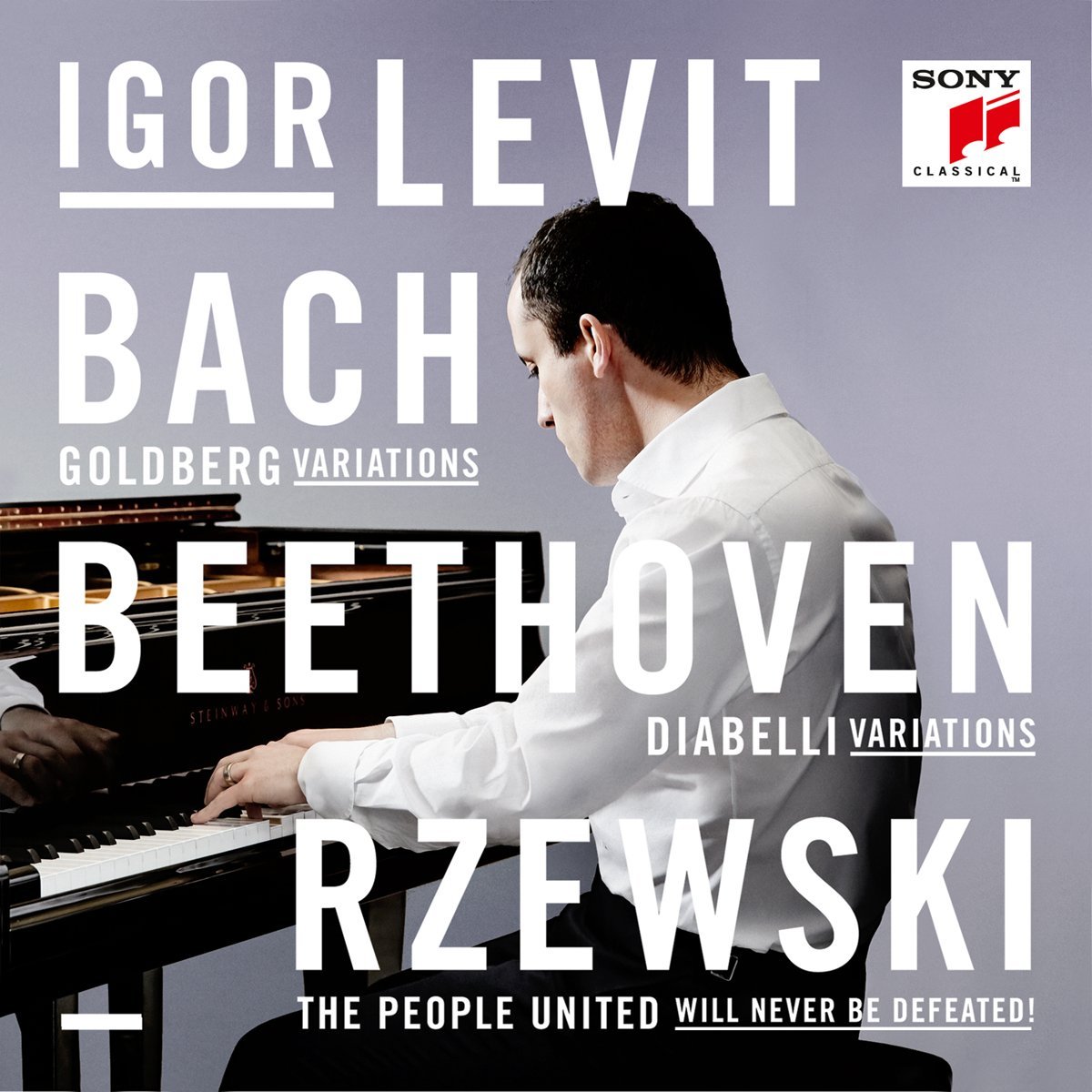 Igor Levit: Bach, Beethoven, Rzewski (Sony)
Three massive sets of variations on three discs is a lot of music to digest, along with 104 separate tracks. So clear an evening and turn to the third CD first. Be blown away by Frederic Rzewski's mind-boggling sequence of 36 variations on the Chilean song The People United Will Never Be Defeated!, a tune originally written as an anthem for the Allende government. Rzewski's variations were composed in 1975. It's a brilliantly catchy melody, and what Rzewski subjects it to will amaze; several centuries' worth of virtuoso piano technique compressed into an hour. The faster, percussive variations border on the unplayable, but Igor Levit makes everything sound lucid and logical. There's a hefty quote from the Eisler/Brecht Solidarity Song midway. Levit slams the piano lid down, and whistles. Some moments sound like Rachmaninov, others like Ligeti, though the contrapuntal wizardry repeatedly suggests Bach. And, as with the Goldberg Variations, the theme returns to close the work. It's phenomenal, and this performance has to be one of the greatest piano recordings in years.
So good that the accompanying discs of the Diabelli and Goldberg variations might seem an afterthought. They're not – both works receive wonderfully characterised readings. Beethoven's faster variations bristle with wit, aided by Levit's marvellous articulation. He's technically brilliant but never uses his powers to show off; Variation 20 is daringly quiet and sustained, as if the pause button's been pressed. Bach's potent Aria is played with an unforced ease. Every tempo feels right, every note registering. The final medley brims with unforced, calm joy, before the aria's tender reprise. Set aside a long afternoon or evening to listen to this set in full, uninterrupted – I can't think of many better ways to spend three hours. Sony's sound is gorgeous, and production values are high.
The muted lower brass sound like croaking frogs
Explore topics
Share this article