Classical CDs Weekly: Bennett, Jiří Bělohlávek, Michala Petri and Lars Hannibal |

reviews, news & interviews
Classical CDs Weekly: Bennett, Jiří Bělohlávek, Michala Petri and Lars Hannibal
Classical CDs Weekly: Bennett, Jiří Bělohlávek, Michala Petri and Lars Hannibal
Scintillating orchestral music, a lavish tribute to a much loved Czech conductor and a recorder virtuoso unwinds, alfresco
Still partying after 25 years: Lars Hannibal and Michala Petri
Sir Richard Rodney Bennett: Orchestral Works, Volume 2 BBC Scottish Symphony Orchestra/John Wilson, with Howard McGill (saxophone) (Chandos)
Sir Richard Rodney Bennett: Orchestral Works, Volume 2 BBC Scottish Symphony Orchestra/John Wilson, with Howard McGill (saxophone) (Chandos)
Asked by an American journalist whether his music was 'great', Richard Rodney Bennett replied that "some of it is beautiful, and a lot of it is useful, and that's the most I'll say." The music on this second volume of John Wilson's Bennett series is frequently extremely beautiful, and it repeats the first instalment's trick of demonstrating Bennett's extraordinary versatility. His single movement Symphony No 2 was premiered by Bernstein and the New York Philharmonic in 1967. It's a serial piece, but you wouldn't necessarily notice. Dramatic, punchy and irresistibly lyrical, it's immediately appealing, a sparring match between songful string writing and punchy outbursts. And so cannily structured, a wealth of incident packed into its 19 minute span. The other substantial work featured here is the 1990 Concerto for Stan Getz, the great saxophonist having long wanted to join Woody Herman and Benny Goodman in having a classical work written for him. John Williams introduced Getz to a delighted Bennett – though, sadly, Getz died before he could give the first performance. Spiky and combative in the outer movements, it's enthralling, and contains an astonishing central Elegy, an Edmund Hopper nocturne painted in sound. Soloist Howard McGill is excellent, performing the concerto on a Selmer sax once owned by the British jazz legend Vic Ash.
Bennett's Serenade and Partita are lighter fare, the latter commissioned by BT and the first work written after he'd given up smoking ("without a cigarette is like being all packed up and and waiting for the first doorbell to ring."). It's an unpretentious, brilliantly scored tribute to a publisher friend. The Serenade for small orchestra was written to challenge the musicians of the Reading Youth Orchestra, with whom Bennett had played the viola as a teenager. All good then, crisply performed by John Wilson's BBC Scottish Symphony Orchestra, sounding refulgent in the warm acoustic of Glasgow's City Halls. Good sleeve notes too.
Jiří Bělohlávek: Recollection (Supraphon)
The late Czech conductor Jiří Bělohlávek's discography is pretty huge. Supraphon's box of seven generously-filled discs is a treat, reminding us of what a versatile, big-hearted musician he was. Bělohlavek's tenure at the head of the BBC Symphony Orchestra did much to raise the ensemble's profile, and that the orchestra's strings now sound so rich has much to do with him. Four Czech orchestras are represented here, and several of the recordings are appearing on CD for the first time. Like superbly characterised readings of Janáček's Sinfonietta and Taras Bulba, taped in 1977 with the Brno Philharmonic. The orchestral timbre is recognisably Czech and unhomogenised, the brass pungent but never strident. The Sinfonietta's final pages really blaze, and Bělohlávek's acute ear allows us to register all sorts of fascinating detail - note the harp writing at the close of Taras Bulba. The same orchestra gives us Zdenek Fibich's lovely Symphony No 3. Bělohlávek led the Prague Symphony Orchestra for 13 years, the partnership represented here with vivacious accounts of Bartók's Concerto for Orchestra and an enthralling disc of music by Josef Suk, the violin obbligato in his Fairy Tale played by the composer's grandson Josef Suk.
Bělohlávek's Prague Philharmonia turn in endearing performances of Mozart 38 and Mendelssohn's Italian. He was chief conductor of the Czech Philharmonic twice – once in the early 1990s and again near the end of his life. From the first stint, the set includes imposing accounts of Smetana's Ma Vlast and Dvorák's 9th. Martinu, Ravel, Mahler and Schoenberg also crop up. Humane, big-hearted music making. Engineering is consistently good, the earlier, analogue recordings sounding especially warm and rich.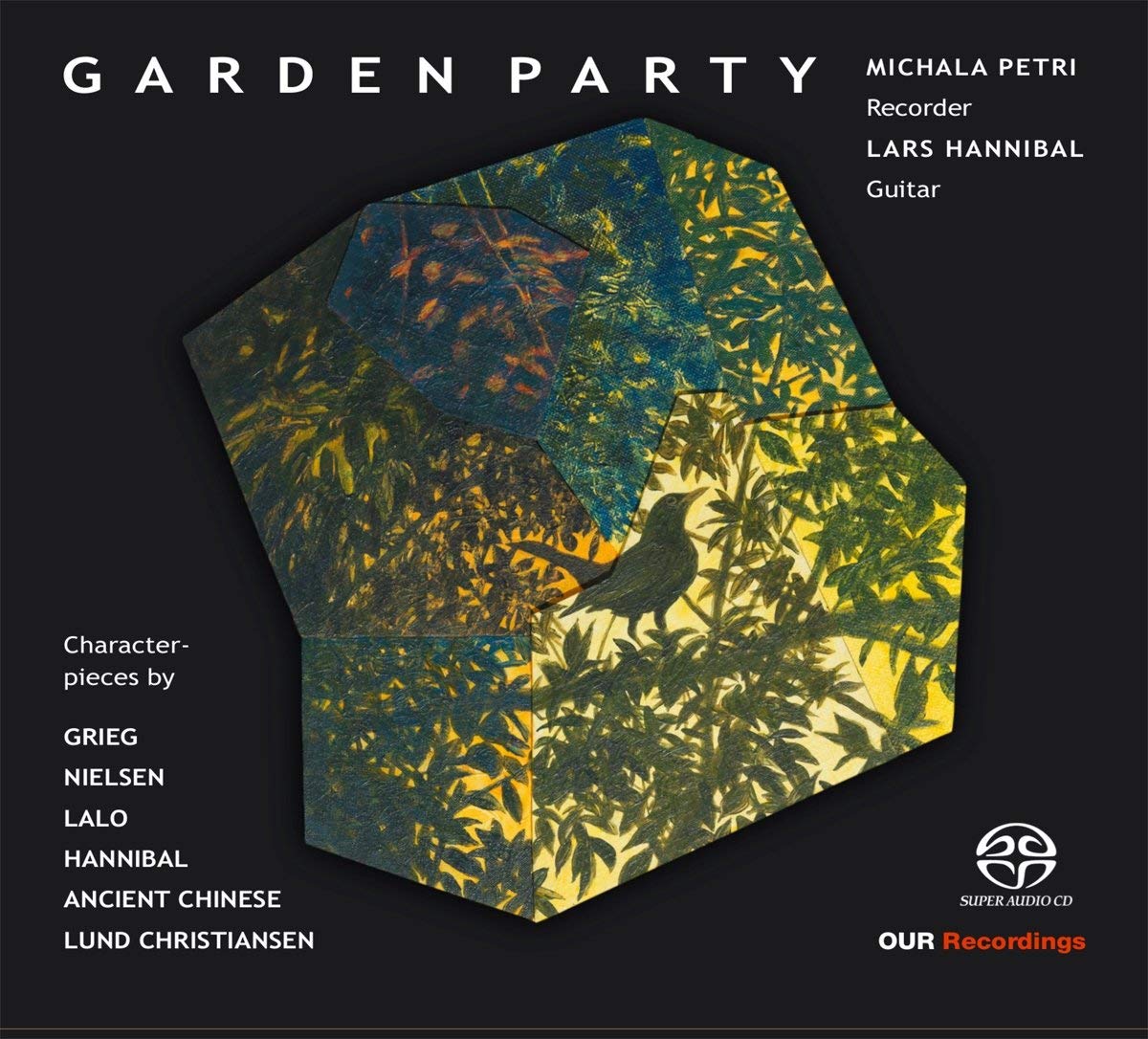 Garden Party Michala Petri (recorder), Lars Hannibal (guitar) (OUR Recordings)
Danish virtuoso Michala Petri is the one recorder player most of us are likely to have heard of, and this laid-back charmer of a CD is a collection of 23 'character pieces', Petri celebrating 25 years of working with her long term musical partner, guitarist Lars Hannibal. The title work, Garden Party, was composed for the pair in 1992 by Asger Lund Christiansen. These six bird portraits aren't Messiaen-like song transcriptions, but musical portraits, the birds' movements and personalities described along with the calls. Christiansen's peacock struts jerkily, and there's a confrontation between a wagtail and a cuckoo. Most of the rest of the disc consists of idiomatic transcriptions. Five of Grieg's Lyric Pieces scrub up nicely, Petri's rapid tonguing in the "Elve's Dance" spectacular, and she even nails the bovine inflections of Grieg's "Cattle Call." Shrillness is avoided in the perky "Stumping Dance", Hannibal's guitar following Petri every step of the way.
Less familiar are Nielsen's Humoresque Bagatelles, easily adaptable as Nielsen's right hand only ever plays one line. Small in scale, they're still echt-Nielsen, beautifully quirky portraits of musical clocks, puppets and spinning tops. Lalo's Fantaisie Norvégienne was originally a long-forgotten fantasy for violin and orchestra, and sounds more Iberian than Nordic, despite the excellence of the playing. Extras are a pair of mellifluous miniatures by Hannibal, and a transcription of an ancient Chinese melody. Irresistible stuff, and warmly recorded.
Being without a cigarette is like being all packed up and and waiting for the first doorbell to ring
Explore topics
Share this article