Classical CDs Weekly: Beethoven, Cage, Janáček |

reviews, news & interviews
Classical CDs Weekly: Beethoven, Cage, Janáček
Classical CDs Weekly: Beethoven, Cage, Janáček
Dramatic 19th century symphonies and offbeat percussion music, plus a rousing meeting of Czech minds
Saturday, 17 November 2018
John Cage and friend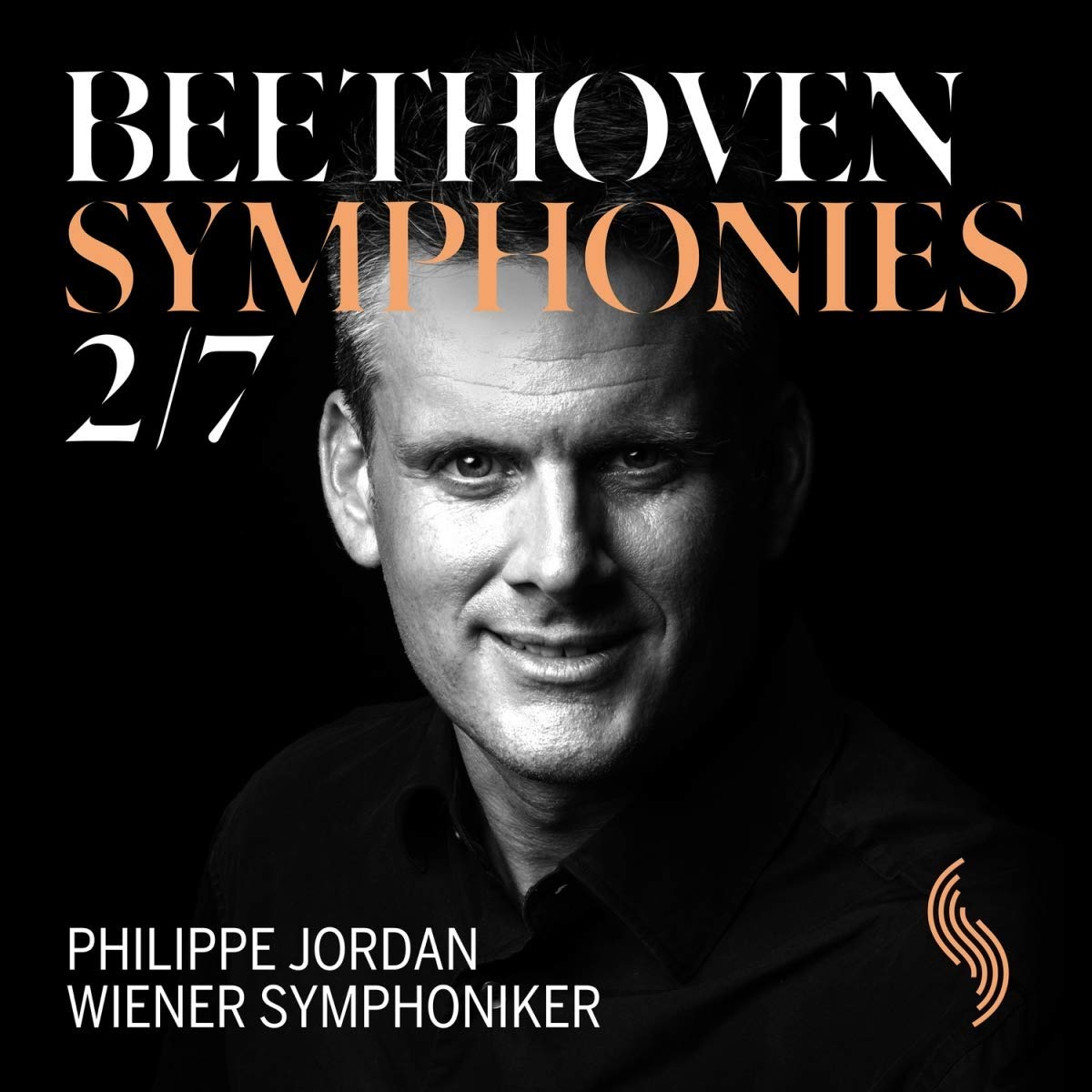 Beethoven: Symphonies 2 and 7 Wiener Symphoniker/Philippe Jordan (WS/Sony)
Philippe Jordan's cheery face adorns this third volume of Beethoven symphonies from Vienna's other orchestra, setting the tone fairly well. These are overwhelmingly positive, uplifting performances, superbly played to boot. Nimble speeds, hard timpani sticks and what sound like natural horns and trumpets are a concession to modern (ie. historically informed) practice, but these are at heart big-boned, well-upholstered readings which should improve anyone's mood. How much of an advance Beethoven 2 is over its predecessor really hits home. If anyone tells you that the even-numbered symphonies aren't as good as the rest, shove this disc in their direction. Jordan's last movement is an effervescent explosion of joy, from the opening sneeze to the opera buffa silliness of the closing bars, almost derailed by a very Beethovenian wrong note. String articulation is superb, with impeccably blended winds.
Jordan's 7 possesses the same virtues. And if his swiftish second movement doesn't plumb the depths as some accounts do, it's still impressive: how often do we hear the string dynamics differentiated so clearly? There's real recklessness in the finale, the closing surge of adrenalin rightly invigorating.
John Cage: Four Realisations for Solo Percussion Matt Hannafin (percussion) (Notice Recordings)
Percussionists have a lot to thank John Cage for. Everyone should hear his 1939 First Construction as proof of this composer's ear for bewitching sonorities. Notably for the moment when a gong is dipped into a tank of water, a sound every bit as appealing as you'd expect. There's a telling quote from the composer in this release's booklet, the young Cage reflecting on the joys of living in New York: "it has more sounds, and totally unpredictable sounds, than any place I've ever lived. The traffic never stops, night and day. Every now and then a horn, siren, screeching brakes." I'm unqualified to comment on Cage's mature compositional methods, and there's talk here of "process-driven modes of generating musical structure", which hints at these pieces' aleatory aspects. It's actually pretty liberating to immerse oneself in music where you literally never know what's going to happen, and if the loud thwacks 50 seconds into c Ȼomposed Improvisation for One-Sided Drums with or without Jangles don't make you jump, this isn't for you (and the jangles are heard in Matt Hannafin's performance).
Me, I'm happily beguiled by the sheer range of sounds conjured by Hannafin in two works from the 1960s. The metallic tinklings of Cage's Variations II are balm to the ears, though the late One4 is a chillier proposition, a sequence of mournful sustained howls and bell overtones, beautifully played here. The performances are phenomenal and superbly recorded in an atmospheric, resonant ballroom acoustic. And I've not mentioned the best bit, which is that this Notice Recordings release comes on a cassette. Transferred at a pleasingly high level, it sounds more than decent; a download code is also included. The packaging is terrific, and there's even a complimentary print of Cage slipped into the case.
Janáček: Glagolitic Mass, Sinfonietta, Taras Bulba, The Fiddler's Child Czech Philharmonic/Jiří Bělohlávek (Decca)
We can only hope that our final decades will be as productive as Janáček's. Listening to this glorious anthology will have you scratching your head and marvelling at the sheer brilliance of this music. Back in the day, pieces like the Glagolitic Mass, Sinfonietta and Taras Bulba were mostly accessible via Supraphon LPs, and it's thanks to conductors like Kubelik and Mackerras that they've entered the mainstream. These live performances presumably represent the late Jiri Bělohlávek's final thoughts, taped live in Prague between 2013 and 2017. The orchestral sound is resplendent, the Czech Philharmonic brass in the Sinfonietta easily a match for Mackerras's Vienna forces in another celebrated Decca release. The glowing trumpet fanfare in the second section is spectacular, and the third movement is better still, Bělohlávek moving us from limpid pastorale to wild chase without missing a beat. Piccolos shriek and horns whoop. Taras Bulba is as good, with a spine-tingling organ entry in the closing minutes. The Fiddler's Child is a welcome rarity, a poignant, macabre tone poem, sweetly performed here.
Bělohlávek's Glagolitic Mass underwhelms at first, the introduction a little too slow and lacking rhythmic bite despite the glorious orchestral sound. Happily, things recover quickly, and the rest of the performance blazes. Vocal soloists are impressive, particularly soprano Hibla Gerzmava, and there's a full-throated contribution from the Prague Philharmonic Choir (this, of all sacred choral works, gains so much when performed by native singers). There's a floor-wobbling organ solo from Alés Bárta. Though the real hero is Bělohlávek, marshalling his huge forces with ease. The pensive Agnus Dei's uncertainties are resolved by an unhinged, celebratory coda, taken at a pleasing lick. Wonderful stuff. If you've invested in Supraphon's recent Bělohlávek box, you owe it to yourself to buy this set too.
It's liberating to immerse oneself in music where you never know what's going to happen next
Share this article