Birmingham Contemporary Music Group, CBSO Centre, Birmingham |

reviews, news & interviews
Birmingham Contemporary Music Group, CBSO Centre, Birmingham
Birmingham Contemporary Music Group, CBSO Centre, Birmingham
Woolrich's songbook asks important questions, and answers only some of them
Saturday, 28 February 2015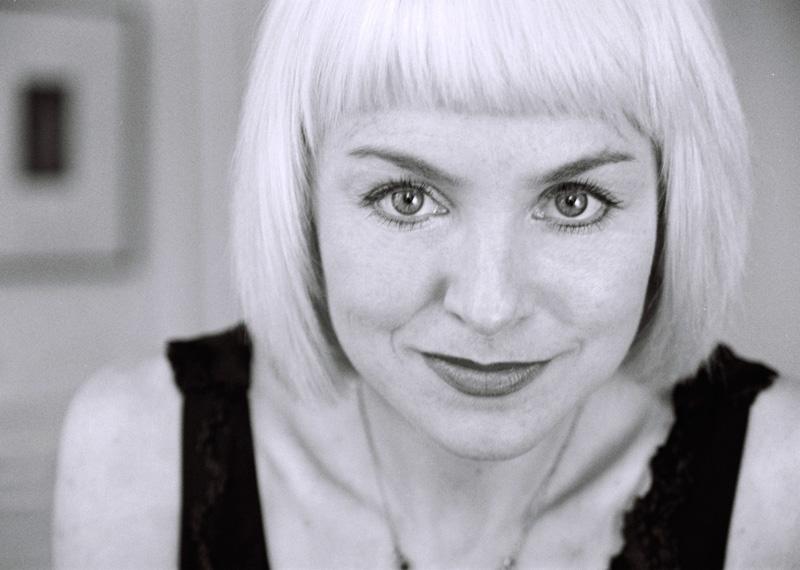 Gillian Keith: in beautiful songbook mode
You might imagine that composers in general would write songs. On my way to the BCMG's programme of pieces from the songbook assembled by John Woolrich and Mary Wiegold for the Composers' Ensemble 30-odd years ago, I tried and failed to think of a significant 19-century composer who didn't write songs.
But in the 20th century song seems to have become a dirty word, associated with mere popularist geniuses like Gershwin, Irving Berlin and John Lennon, then grafted back on to "classical" (as opposed to "music") as a CD track label. "Serious" modern composers, it turns out, have to be more or less shamed into writing anything so basic; and in some cases the shame gets into the music.
Take Gerald Barry's setting of Tennyson's "Crossing the Bar," the one new piece in this programme. Almost as if irritated by the mere suggestion, Barry begins by having his soprano chant the entire poem at high speed on a monotone, then sing it to the accompaniment of crashing piano discords, after which the process is repeated to a German translation of the poem. Or Donatoni's setting of a piece of doggerel by his wife, which he fragments into meaningless broken syllables, as if to make nonsense of the whole operation. Or Aldo Clementi's beautiful if repetitious lullaby to a line from Goethe, in which the voice becomes effectively one of the instruments, shares their material, and thereby sinks its identity in the collective.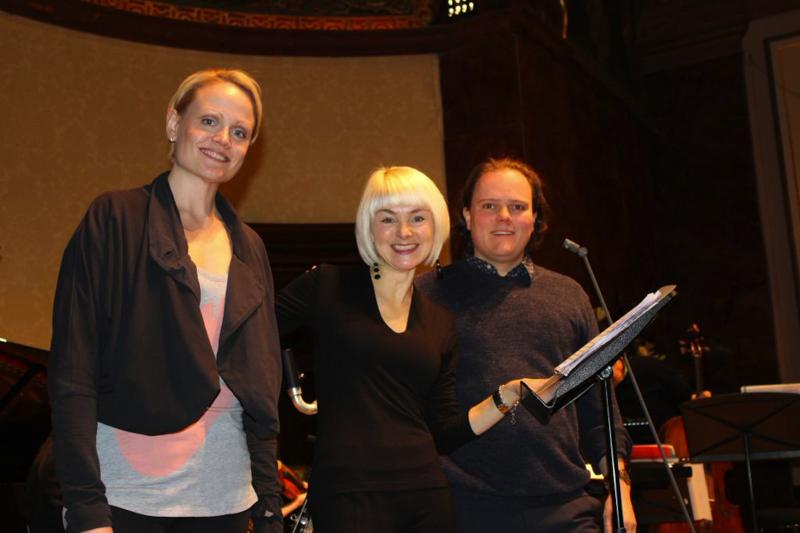 Other songs aren't really songs in the strict sense at all. Detlev Glanert's "Contemplated by a Portrait of the Divine" is almost a dramatic scena, powerfully written for the voice plus a rich complement of instruments: an old-fashioned ensemble piece. And Osvaldo Golijov's "Sarajevo" uses the ensemble movingly with a certain klezmer flavour and a sumptuous sonority that seems to leave the chanson or Lied well to one side. Perhaps, one begins to feel, a song has to have a simple accompaniment, or none at all. Poul Ruders's "Alone" lost nothing by matching the voice with a single clarinet, and writing for them in close heterophony – the clarinet as alter ego, and no balance problems. But nobody wrote for voice and piano. It wasn't in the brief, and no doubt the romantic associations were too strong.
The fact surely is that most composers (not all) have avoided song-writing because it implies a lyricism that they've either consciously rejected or simply can't manage. One of the fascinations of this concert, beautifully performed by Gillian Keith, Rebecca von Lipinski and the brilliant BCMG ensemble under Jonathan Berman (the three pictured above), was the way it revealed the problems and showed them both solved and not solved. Milton Babbitt, for instance, seems not to have noticed that a pair of clarinets in their middle and upper registers will drown even a bright-voiced soprano like Keith unless handled with discretion. Harrison Birtwistle, on the other hand, had no such problems in his exquisite Celan songs, pieces written (in English translation) with a scrupulous concern for the needs and character of the voice and the sense of the poetry. Birtwistle a lyrical writer? Of course, and I'm not the first to notice it.
I'm convinced that the song problem is an aspect of another problem rarely even addressed by modern torch-bearing composers: that of writing for the amateur. In the 19th century every composer, however magisterial, wrote – often great music – for home performance. Beethoven's bagatelles, Chopin's nocturnes, Schumann's Kinderszenen, Debussy's Suite bergamasque: by no means baby music, but approachable and enjoyable with moderate ability and nil virtuosity. The New Complexity will have none of it, and the New Simplicity is simple in the wrong sense. Maybe the next songbook should be an album for the pensioner-pianist, to wear away the long age between retirement and death. See how they cope with that challenge!
Serious modern composers have to be shamed into writing songs, and in some cases the shame gets into the music
rating
Explore topics
Share this article