Best of 2015: Classical CDs |

reviews, news & interviews
Best of 2015: Classical CDs
Best of 2015: Classical CDs
Ten of the best classical discs from 2015
Saturday, 26 December 2015
The Eric Hofbauer Quintet
Does classical music still matter? Of course it does – sample any one of these ten discs and discover why. All of them are available as CDs as well as downloads – the classical CD shop may be almost extinct, but the physical product refuses to die.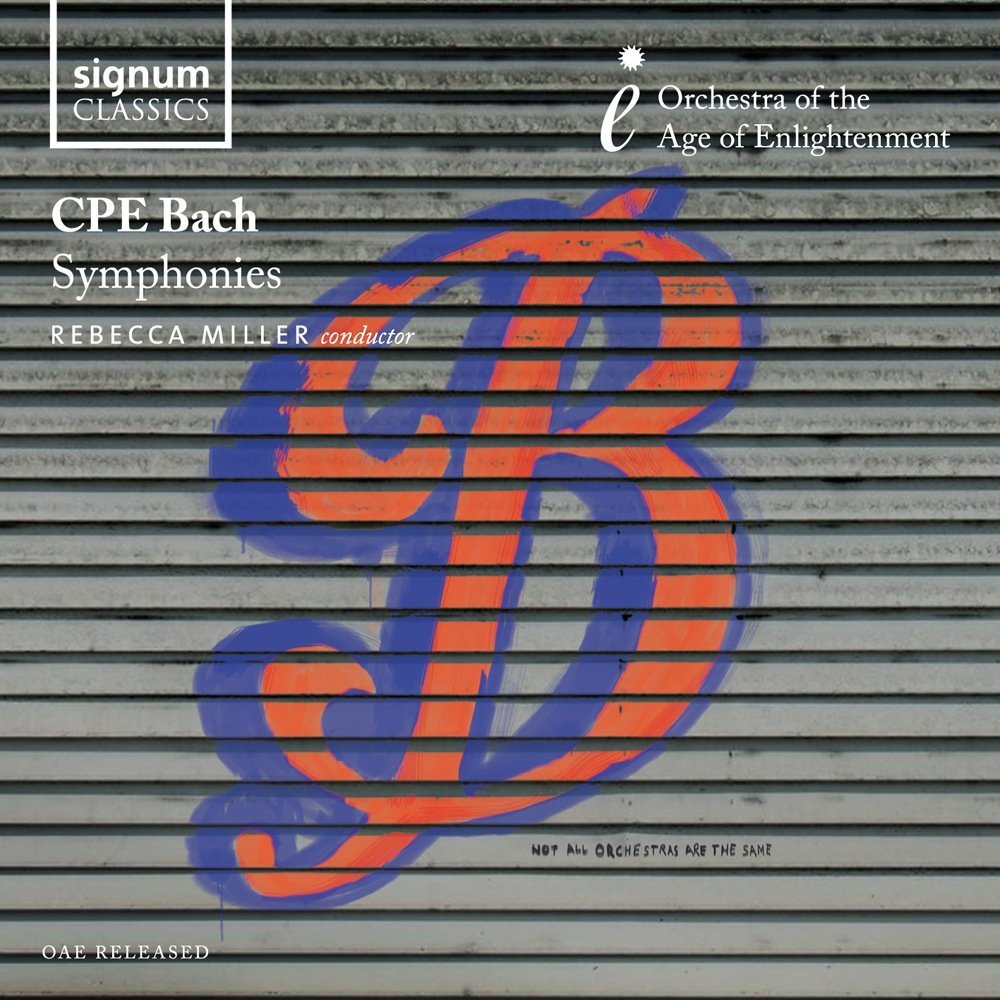 CPE Bach: Symphonies Orchestra of the Age of Enlightenment/Rebecca Miller (Signum)
You wonder what facial expressions JS Bach might have pulled when listening to these five symphonies composed by his second son Carl Philipp Emmanuel, whose career blossomed during a 28-year spell under the employ of Frederick the Great in Berlin. These short pieces are explosive, and there are moments where you can't quite believe what you're hearing. Rebecca Miller's OAE play as if possessed – this is one of the greatest period instrument recordings I've heard.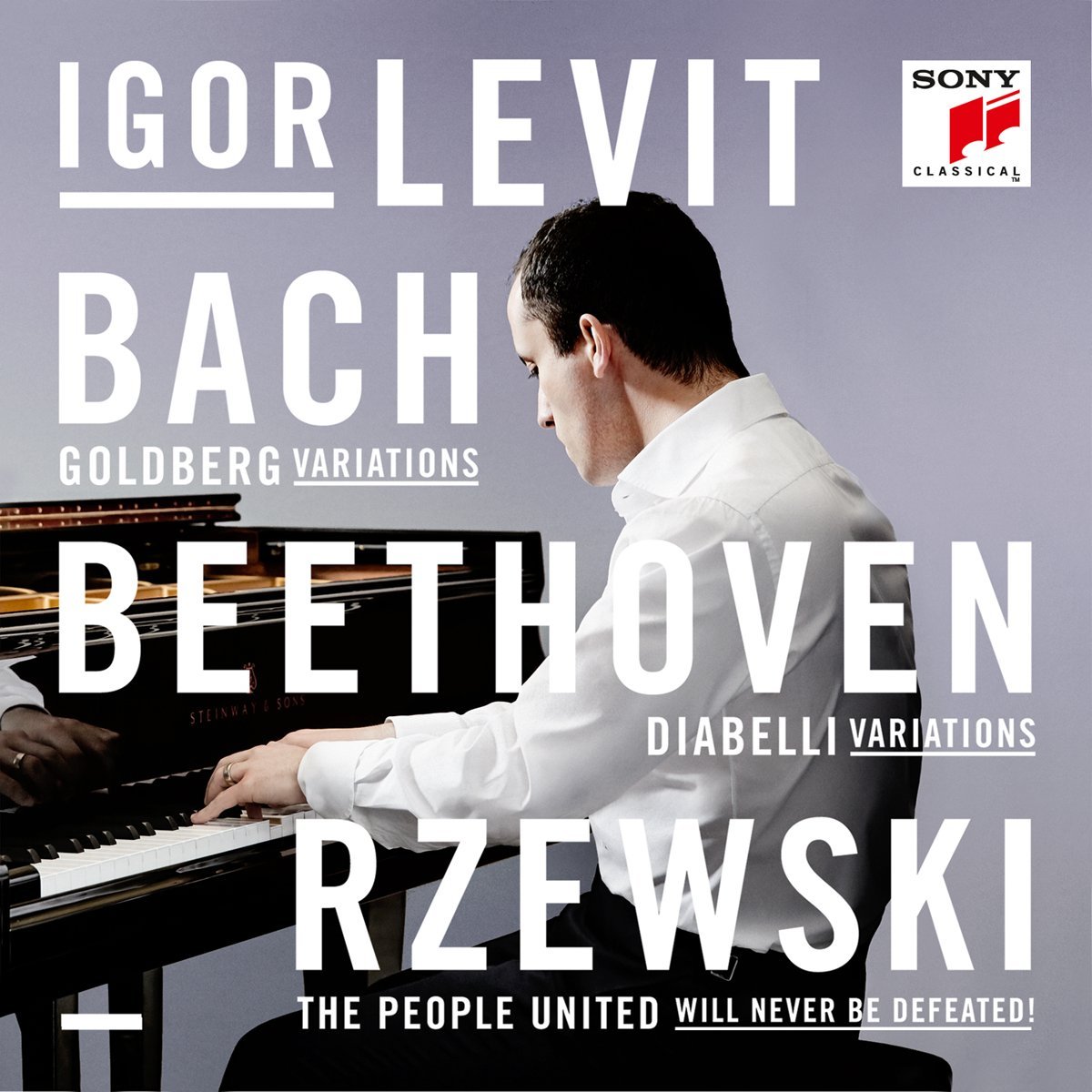 Igor Levit: Bach, Beethoven, Rzewski (Sony)
It's reassuring that major labels are still willing to support young talent, and Sony's investment in pianist Igor Levit is paying off handsomely. His versions of the Goldberg and Diabelli Variations are impressive enough, but buy this handsome box set for Frederic Rzewski's mind-boggling sequence of 36 variations on the Chilean song The People United Will Never Be Defeated!, where a catchy protest song is subjected to several centuries' worth of virtuoso piano technique. Levit has the work's measure, and the results are as entertaining as they are exciting.
Beethoven: Symphonies 5 and 7 Pittsburgh Symphony Orchestra/Manfred Honeck (Reference Recordings)
Beethoven liked large-scale performances and he'd presumably have approved of Manfred Honeck's Pittsburgh Symphony Orchestra performances of Symphonies 5 and 7. This is sensational orchestral playing, beautifully recorded, and these readings have an irresistible sweep and grandeur. One of those rare CDs which should leave you speechless after listening, desperate to repeat the experience. It's that good, and a reminder that classical music can still sound exciting and relevant.
Maxim Rysanov plays Martinů (BIS)
Bohuslav Martinů's Rhapsody-Concerto for viola and orchestra is a beautiful late work, as radiant and euphonious as anything he wrote. Jiří Bělohlávek draws beautifully translucent playing from the BBC Symphony and soloist Maxim Rysanov that is outstanding. The chamber couplings are as good, especially the darker Sonata for Viola and Piano. The opening chords ring out like church bells, Rysanov's ensuing solo like an incantation. Martinů's music is among the 20th century's most beguiling, and this BIS disc would make an excellent introduction for novices. Good cover photo, too.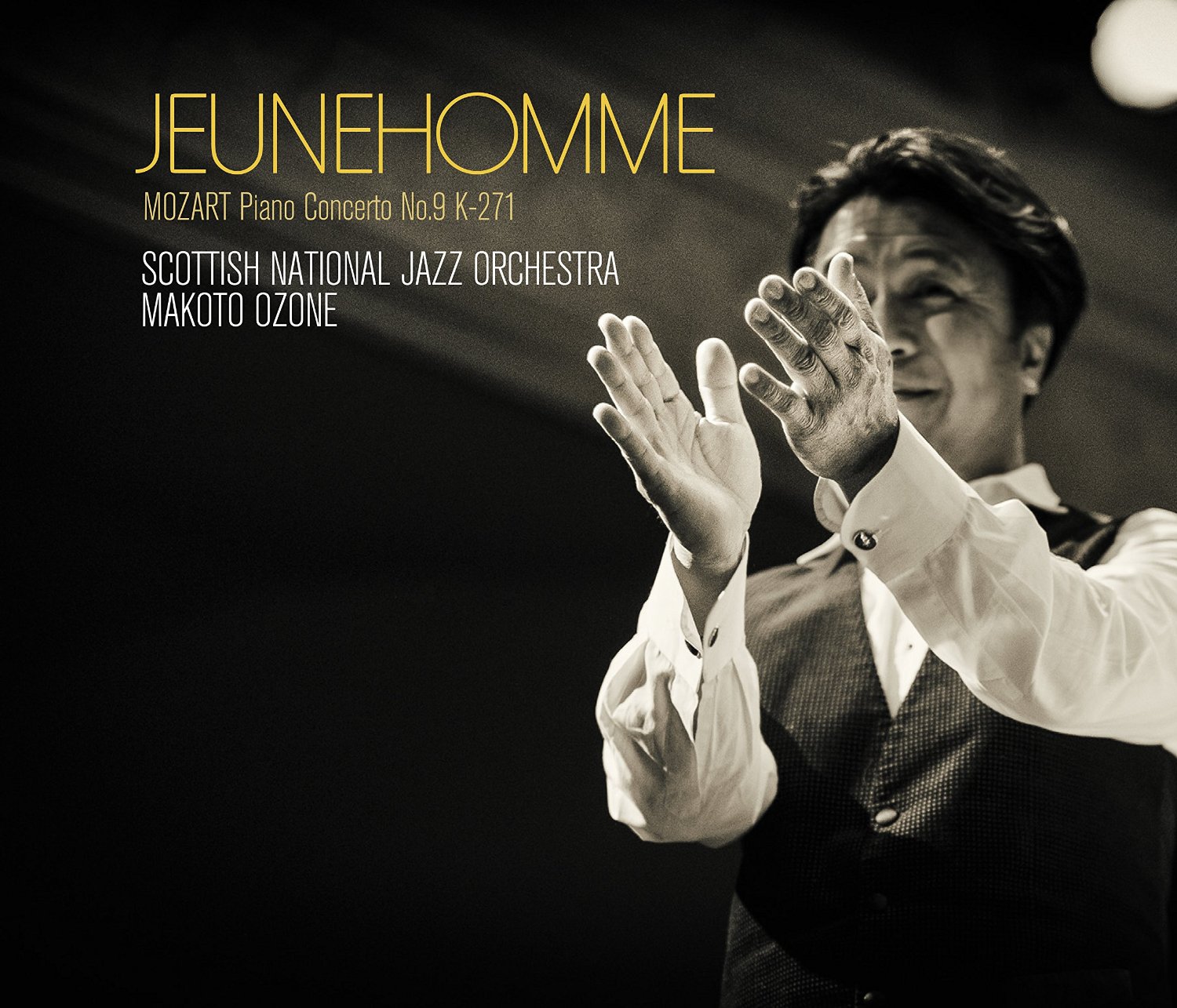 Mozart, arr. Makato Ozone: Piano Concerto No.9 Makato Ozone (piano), Scottish National Jazz Orchestra, dir. Tommy Smith (Spartacus Records)
Japanese jazz pianist Makato Ozone writes in this disc's booklet that, "there's a lot of joy in Mozart's music, and he was a great improviser... and jazz is all about improvisation." Ozone's arrangement is a blast. At first you think you're listening to a neat wind band transcription, before it all gets a bit brassy and Ellingtonesque. Mozart's slow movement becomes a moody nocturne. The extended finale goes off in unexpected directions. There's some smart drumming from Alyn Coxer. The results are infectiously, consistently inventive. An astonishing feelgood release, and the live recording has plenty of atmosphere.
Nielsen: Symphonies 2 and 6 Royal Stockholm Philharmonic Orchestra/Sakari Oramo (BIS)
Carl Nielsen's anniversary year has been well served on disc, and my favourite new cycle of the symphonies has been Sakari Oramo's on BIS. Oramo's energy in the No. 2's Allegro collerico is arresting, and he drives the symphony irresistibly towards its upbeat coda. Nielsen's enigmatic 6th is a harder nut to crack, and Oramo negotiates its trickier corners with flair. And what a close – one of the 20th century's great symphonic sequences, ending with the sound of farting bassoons. Immaculate, gutsy playing from the Royal Stockholm Philharmonic Orchestra, and superb engineering.
Alessandro Scarlatti: Con eco d'amore - Arias from operas and cantatas Elizabeth Watts (soprano), The English Concert/Laurence Cummings (director and continuo) (Harmonia Mundi)
This recital disc collects soprano arias by his Domenico Scarlatti's father Alessandro, who composed 600 cantatas, 30 oratorios, and over 100 operas during a 40-year career. Soprano Elizabeth Watts and director Laurence Cummings give us a dazzling sequence of numbers. Her voice is thrilling at full pelt: brassy enough to make your windows rattle, but sensitive and seductive in the quieter moments. There's some glorious, athletic trumpet playing from Mark Bennett, and the whole anthology fizzes with theatrical energy.
Schoenberg: Gurre-Lieder Gürzenich-Orchester Köln/Markus Stenz (Hyperion)
Funny to think that this most gargantuan of fin-de-siècle works started life as a modest song cycle. New recordings of Schoenberg's Gurre-Lieder are still an event, and this is one of the best. Like Chailly's, Markus Stenz's performance was taped under studio conditions, meaning that there are no fluffs or squeaks. Brandon Jovanovich and Barbara Haveman are excellent as Waldemar and Tove, but it's the ravishing orchestral playing which really makes an impact. The melodrama contains some of the spookiest music ever written. Schoenberg's rousing coda will melt away the fuggiest of holiday hangovers.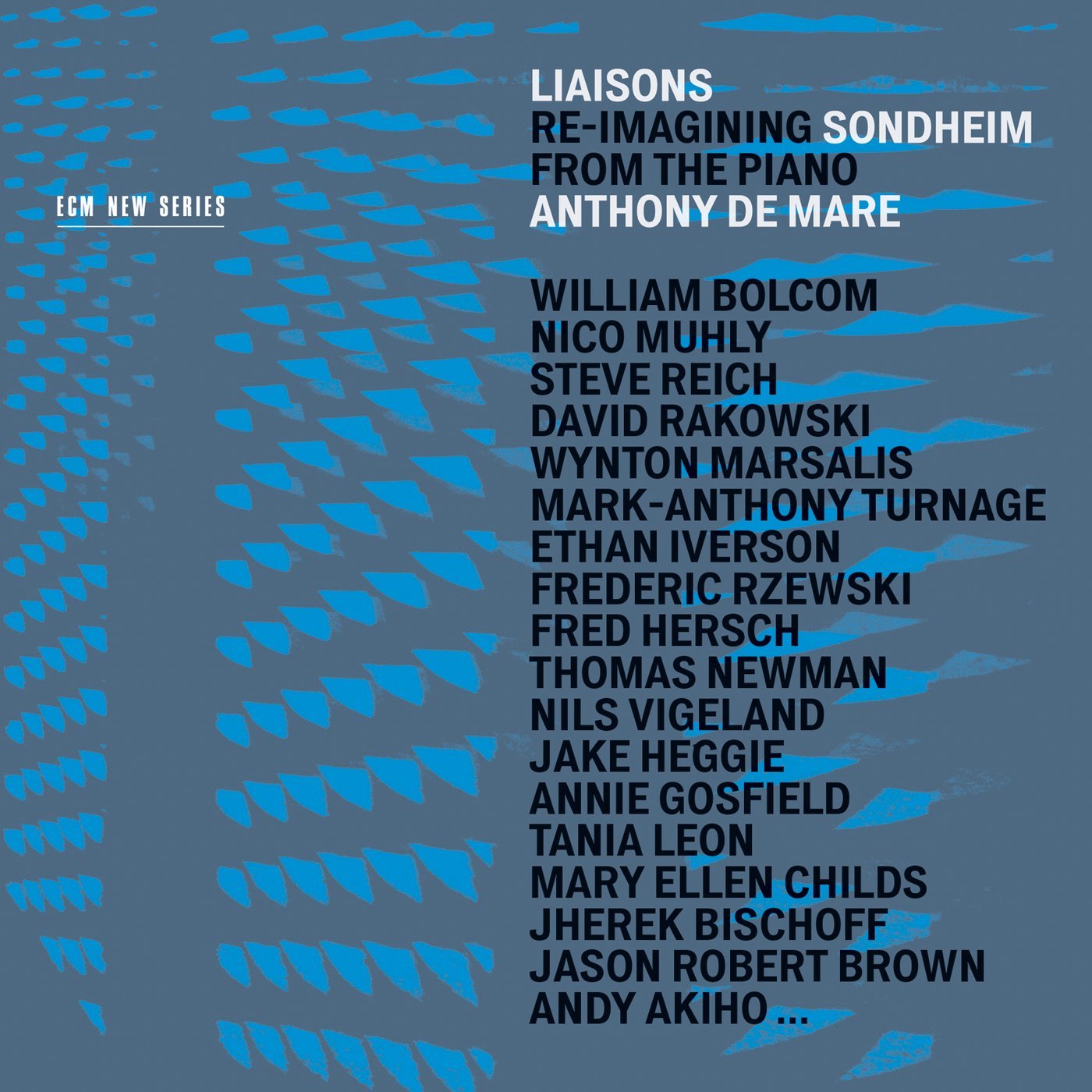 Liaisons - Re-imagining Sondheim from the piano Anthony De Mare (ECM)
Pianist Anthony de Mare commissioned 36 contemporary composers to each 're-imagine' a Sondheim song as a solo piano piece, with predictably eclectic results, but there's barely a dud track. We get jazz, classical pastiche and moments where the tunes wander off in peculiar directions. One Steve Reich number is so good that it justifies buying the whole three-disc set. There's loads more – you'll find yourself listening with notebook in hand so you're able to compare these versions with the originals. De Mare's generous virtuosity is impressive, and you're left marvelling at Sondheim's ability to write a brilliant tune.
Eric Hofbauer Quintet: The Rite of Spring (Creative Nation Music)
There are now half a dozen competing jazz arrangements of Stravinsky's most notorious ballet. Guitarist Eric Hofbauer's quintet version is among the best. Witty and pungent, it's also incredibly effective. Drums, cello, clarinet and trumpet comfortably cover the orchestral families, and the guitar brilliantly fills in the gaps. Hofbauer appreciates and understands the score's musical sophistication, though this is far more than an inventive transcription with the players improvising within Stravinskian harmonic constraints. Equally impressive was this team's take on Messiaen's Quartet for the End of Time.
Does classical music still matter? Of course it does.
Explore topics
Share this article