Sophy Roberts: The Lost Pianos of Siberia review - a distant musical journey |

reviews, news & interviews
Sophy Roberts: The Lost Pianos of Siberia review - a distant musical journey
Sophy Roberts: The Lost Pianos of Siberia review - a distant musical journey
Social, cultural exploration of Russia heralds an original new voice in travel writing
Sophy Roberts: 'empathetic curiosity'
For travellers, "music is a passport, especially in Russia…" Borrowing an adage from the British diplomat Thomas Preston, Sophy Roberts could be speaking about the eccentric quest that lies behind The Lost Pianos of Siberia.
Preston, as consul in Yekaterinburg through the Russian Revolution and ensuing Civil War, no doubt needed all the extra cultural support he could find, witnessing control of the city pass between the Bolsheviks and the Whites, and living there when the Imperial family met its end. That tragic page of history provides a chapter for Roberts, loosely following her search for the instrument on which the Romanov daughters definitely played in those final days. What might seem an absurd point of entry turns out to be a very adept way to explore.
That Ipatiev House instrument was one of many that eluded Roberts's sleuthing skills, but it's the excitement of the pursuit, of the gradual discovery of a particular detail of history, often drawn out unpredictably from frequently chance encounters, that drives Roberts's first travel book. It has an empathetic curiosity that reveals a great deal about the territory which it traverses through the finer details of social history – the story of the piano in Russia, particularly its movement along the country's 19th century ever-expanding frontiers.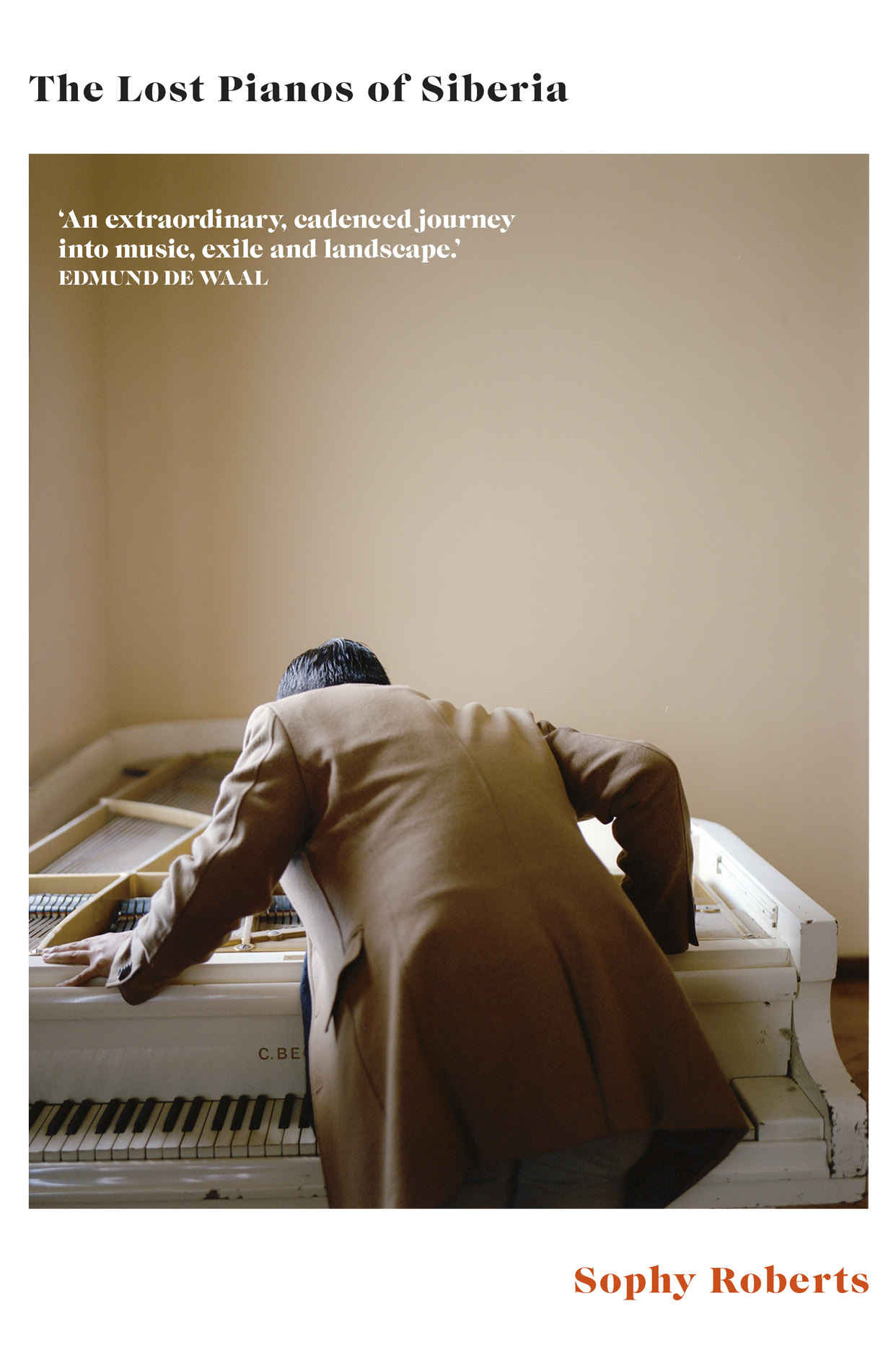 Perhaps it helps for a traveller to be looking for the particular over the general: seeking contacts across a community of the like-minded assists the direction of narrative as much as it brings expectation of shared interest. (The American journalist Fen Montaigne's Hooked: Fly-fishing Through Russia from the end of the 1990s is another case in point.) Roberts herself claims no special musical ability, her journey inspired instead by a search for an instrument for Odgerel, a Mongolian virtuoso acquaintance, whose patron suggests that, since the pianist's family originally came from over the border in Siberia, that might be the place to look.
The Lost Pianos of Siberia is not the narrative of any single journey, rather a criss-cross itinerary of different trips Roberts took over at least two years. Her 17 chapters distil the highlights, even though far from every destination brought a revelation: we may wonder whether it is narrative craft or pure luck that placed the three closest human encounters of the book in its last hundred pages. They give the story real closing impetus; no spoiler either, I think, to let on that the book's joyful epilogue, Roberts's task accomplished, has an almost Dickensian expansiveness in its happy-end relish of human character.
Though Roberts's experiences sound as varied as they could be, Lost Pianos is no gallimaufry. The backbone of her piano story mirrors very well the patterns of Russia's wider development as a nation: from the instrument's first appearance, a piece of "exotica" like the 1774 Zumpe piano anglais that reached Catherine the Great's court in St Petersburg, to the phenomenon of the touring virtuoso – Liszt being far and away the most memorable – who found rock-star fame. The great piano-makers of Europe duly prospered on the generous Russian market, the rarer ranks of Clementi, Erard or Broadwood alongside heavyweights Steinway, Bechstein and Blüthner, their dominance in turn challenged by the appearance of a local industry, buoyed up variously by patriotism and protectionism. Roberts hunts through the decaying once-frontier towns of Tsarist Russia to find the "highly respectableising [sic] piece of furniture" that was once the centrepiece of any aspiring drawing-room; she diverts entertainingly to Harbin, China for a fascinating glimpse into émigré existence and the jazz culture that flourished there. No less sympathetic are her asides about how the Soviet regime brought a remarkable flourishing of classical music teaching in its first five decades, followed by near-decimation in the chaos of imperial implosion of the 1990s.
Her closing pages are as moving an expression of the power of emotional absorption into Russian stories as I remember in a long time
For example, her discoveries in Tomsk – who would have credited that now slightly backwater university town with the first piano shop in Siberia? – reveal a wealth of material about the 19th century Polish community there. Irkutsk, the "Paris of Siberia", begins with the exiled Decembrists, of course, pianistically symbolised by Maria Volkonskaya's clavichord: we can only marvel at how these fragile instruments survived their journeys of thousands of miles by sled (long before the Trans-Siberian railway), as well as how they contended with uncertain climactic conditions at their destinations. The piano-tuners of western Russia flourished on their non-flying visits, just as it's their contemporary counterparts, now long established Siberaki, who prove some of Roberts's closest helpmates.
It's Novosibirsk and environs that bring Roberts the key meetings of her journey, most memorably the Lomatchenko family of piano-restorers, encountered at a birthday party in the bowels of that city's enormous Opera House. Her cultural asides are effortlessly absorbing, for instance how that extraordinary (even by Soviet standards) building housed many of the country's art treasures during World War II evacuation; from there it's a presto shift to Shostakovich's "Leningrad" symphony and the the siege of that city, a motif we catch again in a moving coda from nearby Akademgorodok. (That curious scientific enclave has clearly changed considerably for the better since Colin Thubron visited for his In Siberia, with which Lost Pianos more than bears comparison.)
As another of Roberts's newly found far-flung companions-in-music – from Kamchatka no less, his instrument an Ibach – encourages her, "the stories are as good as gone if [you] didn't try to grab their disappearing parts." Central to these parts, of course, are the prison camps, the punishment system, from Tsarist exiles to GULAG atrocities, that in turn helped to populate Siberia. Their shadow falls throughout Lost Pianos, from the stories of the anomaly camp orchestras and performers to the strange fate of Vera Lotar-Shevchenko, a French virtuoso ensnared in the Stalinist system, remembered now only by an Akademgorodok gravestone, its inscription reading simply, "Life in which there is Bach is blessed." Has the consolation of music ever resounded more poignantly?
Roberts tells such tales exceptionally well. Her closing pages, recounting a meeting in a Khabarovsk high-rise with an aged lady, now blind, whose story encompasses much of that familiar catalogue of "repression, migration, conflict", are as moving an expression of the power of emotional absorption into Russian stories as I remember in a long time. She does the observational present marvellously, too – she ends well away from theme at one point, birdwatching in the Kuril Islands, and gives a wonderful description of the bird colonies there – and has a lovely expressive turn of phrase, whether catching moments of nature or insights of mood. "I let the silence hang, to ease the story out of a room of memories where only ex-Soviets can go": how sensitive and self-aware a description of knowing the strangeness of the traveller's place in an alien world that is, as well as of the peculiar pain of the world she has entered. Absence and presence are equally evocative in The Lost Pianos of Siberia, its emotional registers of lost and found speaking richly indeed of time and place.
The Lost Pianos of Siberia by Sophy Roberts (Doubleday, £18.99)
The backbone of her piano story mirrors very well the patterns of Russia's wider development as a nation
rating
Share this article