Nick Laird: Up Late review - attention lapses |

reviews, news & interviews
Nick Laird: Up Late review - attention lapses
Nick Laird: Up Late review - attention lapses
A collection of uneven elegies from a poet who could have given us more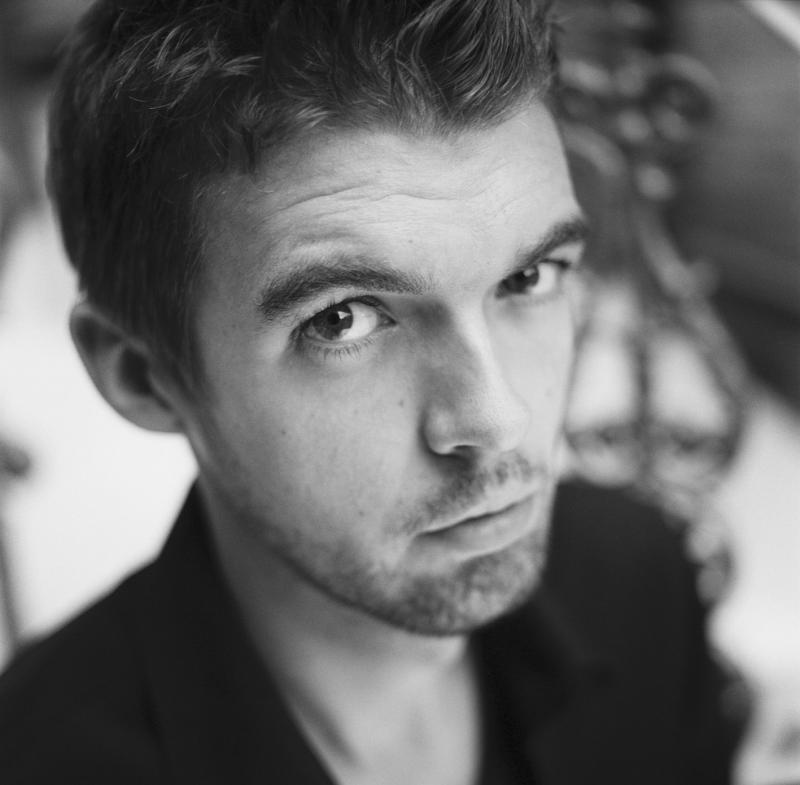 Laird produces his fifth book of poetry
A few pages before the titular poem of Up Late, Nick Laird describes a haircut in a bathroom mirror, and finds a possible art form reflected back: "something like a poem / glances back / from the deep inside." The lines are broadly representative of the image-repertoire and diction of Laird's latest work: glassiness, fish and questions of depth perception loom large.
So too, does a concern with poetry's definitions. In "Mixed Marriage", for instance, poetry is "the art of introducing words that haven't met & getting them to sit together / in a small room". In "The Vocation", Laird restates Philip Sidney's definition of poetry, in which the poet "nothing affirms, and therefore never lies" through the figure of a business card. Reading across Up Late, it is difficult to know what Laird really wants for or from his poetry, other than its written published fact. Despite the above claims for poetic artifice and lexical expansion, and in contrast to the achieved formalism of his previous collection, Feel Free (2018), Laird's latest work from Faber tends towards the general. Its themes – raising children, climate crisis, personal grief – are often too upfront and prosaic about themselves to read as much more than line-broken prose; moments of genuine technical ingenuity are unsustained, suffering from either a failure of nerve or lack of (self-)editorial effort.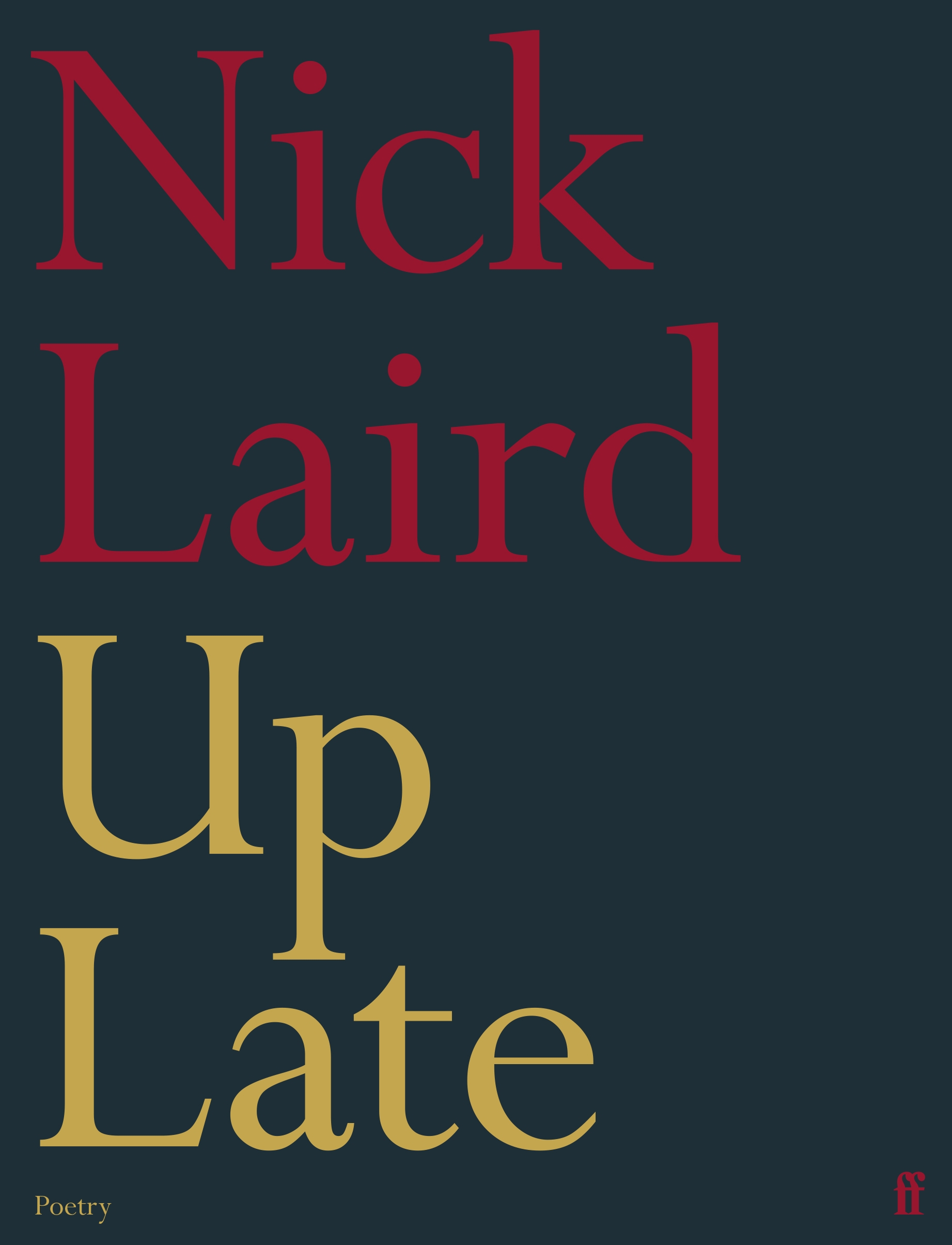 It is in "Up Late", a sparsely-distributed fifteen-page elegy documenting Laird's father's slow death in an ICU ward, that the most baffling attempt at a formal definition appears. "An elegy", Laird writes, "is words to bind a grief in, […] a companionship of grief, a spell to keep it / safe and sound, to keep it from escaping". It is unclear what specific emotive work these restated infinitives are supposed to achieve. As in Laird's pun on "ICU / I see you", the passage draws focus from the more interesting images and reference points of the poem: the Miltonic blue biros and handkerchiefs which appear just after the definition above, or else his description, in an unrhymed sonnet, of the "procreative business" of both the poem's objective correlatives ("Goldfish; carpet; clock") and the streamed death-vigil Laird performs over Zoom. It would have been good to hear more of this, particularly given the strange circumstances of witness that Laird finds himself in: elegies are good places to be self-conscious about pronominal identifications, and Laird is obviously aware of their capacity to bring conceptions of poetic work into reflexive disarray. But he is too comfortable with pages of reheated confessionals, with un-cadenced but insistently line-broken passages like "It's after two. / You're dead by now I hope. / Who'd thought to write that?".
Indeed, the best poems of Up Late are those where Laird shifts away from this kind of general gloomy biography: it is as if the risk of ridiculousness makes Laird work harder, more discerningly. In "Theodicy", for instance, Laird's speaker is a Shelleyean-type god, washed up by its own damaged worlds: mist is made to "take the precise shape of the remains / of a poster that boy is ripping from a plywood siding / on Rue du Regard in the sixth arrondissement"; the god also dreams of "myself as a child of three / or four stood on the top step, dressed for bed, / weeping inconsolably and still getting yelled at". These are achieved bits of image-making: compared with pronouncements like "space […] is a successive net of places" or "The day has a superabundance of clarity", there emerges a frustrating glimpse of the poetry collection Laird might have written. In "Talking to the Sun in Washington Square", Laird again talks to himself differently, shifting to the second person, making the sun speak back:

[…] Heaven is a past participle of heave, the sun notes,
and the fountain stands to attention until she sets and it slumps to the pool.

You'd like to hear more about that sometime but not quite yet.

Longer line units better suit Laird's diction, evading the deflationary experience of reading poems like "On a Paper Clip" or "The Call", which read as prose observations organised into verse after the fact. There are prose poems in this collection, but the place where this kind of elongation works best is "Attention": another elegy, written in memory of the Italian film producer Martino Sclavi. Composed of alternately-indented lines reminiscent of Ciaran Carson's posthumous 2017 collection Still Life (Carson, like Sclavi, had cancer), it begins with a rare instance of parataxis: attention "is a single white marble, translucent with a purple wave / breaking within it, attention is that marble bouncing wildly down the alley". Both attention and the marble recur, "dropping and / rolling, dropping and rolling", nicely syncopated by Laird's indents and syntactic ellipses. In the final lines of the poem, for instance:

up in these chains of attention, all charged with a terrible, helpless
attention, I want to tell you Michelangelo is reputed to have loved the statue
so much he hurled his hammer at it and cried that it would not speak.

The penultimate line nicely rereads itself: "attention" works as an apostrophe to a non-speaking calcified body and as the final object of the previous clause. (The figure of the non-speaking statue, beyond the Michelangelo anecdote, has a Shakespearean resonance vaguely pursued in "Up Late". Compare it, for instance, to the ending of A Winter's Tale, or to Sonnet 16: "your living flowers, / Much liker than your painted counterfeit"). Laird's images – shouted-at mute bodies, eye-beams, glass – are well synthesised; the elegy demonstrates Laird's formalist flair, his facility for a kind of taut offhandedness. These merits also work as negative counterfactuals, exemplifying the kind of work that Laird might have collected and published.
Up Late is Laird's fifth collection of poetry and his eighth book-length publication; he is the Seamus Heaney Professor of Poetry at Queen's University Belfast: these facts make the significant lazinesses of the work difficult to skate over; the tonelessness of the collection prevents wholesale recommendation. It is obvious Laird has ability as a poet, and it is easy to imagine him having written better.
Up Late by Nick Laird (Faber & Faber, £14.99)
Moments of genuine technical ingenuity are unsustained, suffering from a failure of nerve
rating
Share this article