theartsdesk Q&A: Playwright Martin Crimp |

reviews, news & interviews
theartsdesk Q&A: Playwright Martin Crimp
theartsdesk Q&A: Playwright Martin Crimp
The innovative playwright talks about his career-long influences, his greatest hits and why he's directing his own work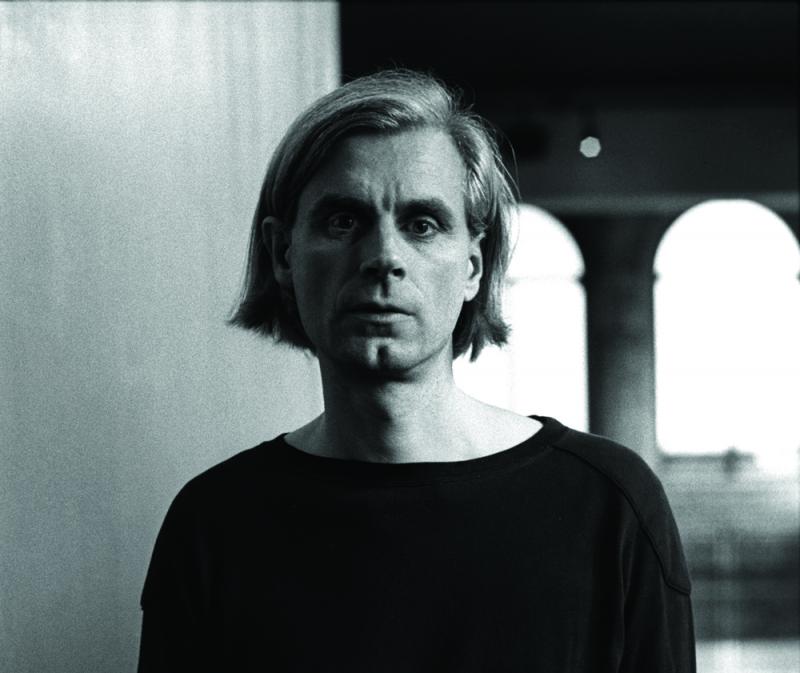 Martin Crimp: 'The task I was setting myself was to capture something about the way that people really speak'
Playwright Martin Crimp is one of British theatre's best-kept secrets. Although his neon-lit name appears in the theatre capitals of Europe, with his work a big hit at festivals all over the continent, here he is better known to students - who love his 1997 masterpiece Attempts on Her Life - than to ordinary theatregoers. The crowds that saw the 2009 West End revival of his present-day version of Molière's The Misanthrope will remember how Keira Knightley and Damian Lewis spoke the witty text, but would they now recall who wrote it? Likewise, I wouldn't mind betting that few of those buying tickets to see Aussie superstar Cate Blanchett in Big and Small at the Barbican in April will know either of Botho Strauss (the author of the play she's in) or of Crimp (whose version it is).
The main reason for Crimp's comparative neglect in Britain is that his work is challenging in both form and content. (This, of course, is what attracts continental artists such as director Luc Bondy to his work.) For example, instead of being a straight play with ordinary characters and a simple plot, Attempts on Her Life comprises 17 fragmentary scenarios in which a variety of people talk about an absent character called Anne, who has several mutually exclusive identities: artist, porn star, refugee, survivalist. This absence and ambiguity deliberately removes one of mainstream theatre's major attractions: a loveable central character. Crimp's best plays are studies in cruelty. His most recent offerings, Fewer Emergencies (2005) and The City (2008), tend to be elliptical, indirect and demand concentration. They don't offer easy laughs or happy songs. His work is as austere as the age of austerity.
An intense, bony-faced man with a sweep of long grey hair, the 56-year-old Crimp chooses his words with the care of a perfectionist. Despite his reputation as the outstanding playwright of his generation - he was the late Sarah Kane's favourite writer - he's still uncomfortable in interviews. His characteristic gesture is a hand brought despairing up to the forehead. Now, as Play House, his first new play in four years, opens at the Orange Tree Theatre in Richmond, he talks to theartsdesk about this show, and about his career.
ALEKS SIERZ: We're here at the Orange Tree Theatre, where your career started. Does it feel like a homecoming?
MARTIN CRIMP: While it's true that [artistic director] Sam Walters put on six of my plays during the 1980s, you have to remember that this theatre has radically changed since that time. When my first play, Living Remains, was staged here in 1982, the theatre was in an upstairs room in the pub opposite to where it is now. You can see some posters on the walls of the theatre downstairs that advertise those early plays of mine but they really were such a long time ago. So this is more of a new adventure in discovering a new space than a homecoming.
How important were Sam Walters (pictured below) and the Orange Tree for your life as a playwright?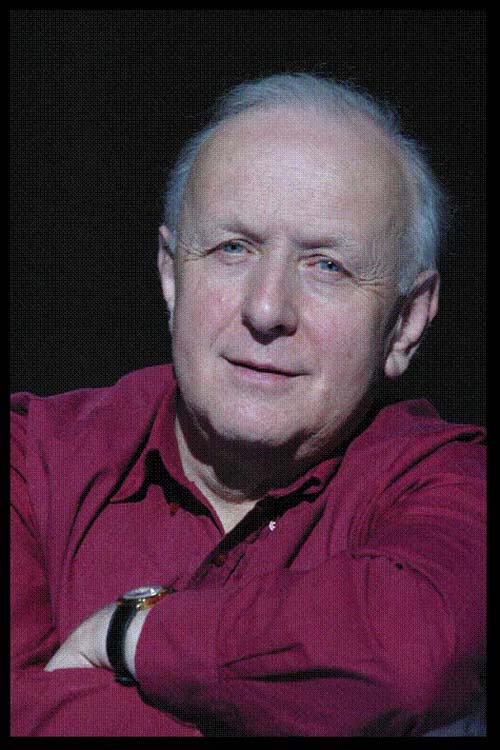 Oh, enormously important. Sam put on all of my work in the 1980s and that kind of commitment to a writer is incredibly valuable. Nowadays, writers that are supported by a theatre for one play or perhaps two may find themselves dropped, not given the space to develop. The enormous success of our new writing culture means that there are so many new writers that inevitably there is a large number of people competing for a small number of opportunities. And, of course, our theatre culture puts emphasis on novelty rather than commitment.
Were you encouraged to keep writing?
Not exactly. No one ever needed to encourage me to write then - although now they do. (Laughs.) But when I was starting, Sam was simply receptive to my work - and put it on. At the time I probably took that for granted. It's only in retrospect I see what a great gift that was.
This show is a double bill: as well as Play House, a new work, it includes Definitely the Bahamas, a short play of yours from the 1980s. So how did this double bill come into being?
At the beginning, Sam wanted a completely new full-length play, but I told him that I wouldn't be able to write a completely new play in a short time because I find that more and more difficult. And the play Definitely the Bahamas, which I wrote in 1986, had been revived a little while ago in Paris. So I proposed that play to him, and then I suggested that I could maybe write a new short play to go with it. That's how Play House came about.
Sam gave me my first break as a writer and now he's given me my first break as a director
Definitely the Bahamas was first written as a radio play...
That's right. It won the Radio Times Drama Award and was broadcast by the BBC in 1987. Definitely the Bahamas is about 60 minutes of running time and for me that's a bit short - although plays are getting shorter. So I decided to write another short play to go with it. Firstly, to make a longer evening, and secondly because I like a formal challenge, which in this case was: how do I create something new to go with something old? Now, Definitely the Bahamas is about the life of a couple in their late fifties/early sixties - and was written when I myself was just 30. So my formal idea was to do a kind of reverse-shot, and from my mid-fifties perspective write about a much younger pair.
And you are directing.
Yes, not only is this a completely new theatre for me, but it's a new experience because I'm directing my own work for the first time. At the start I wasn't in the frame as a director, and I thought I might be working with one of the young directors I'd met through doing workshops at the Royal Court, but when that didn't work out I decided to propose myself. And Sam accepted. So what's quite nice is that Sam gave me my first break as a writer and now he's given me my first break as a director.
For me, dialogue is inherently cruel. There's something inherently cruel about people talking to each other
Explore topics
Share this article
Subscribe to theartsdesk.com
Thank you for continuing to read our work on theartsdesk.com. For unlimited access to every article in its entirety, including our archive of more than 10,000 pieces, we're asking for £2.95 per month or £25 per year. We feel it's a very good deal, and hope you do too.
To take an annual subscription now simply click here.
And if you're looking for that extra gift for a friend or family member, why not treat them to a theartsdesk.com gift subscription?