theartsdesk Q&A: Composer John Kander |

reviews, news & interviews
theartsdesk Q&A: Composer John Kander
theartsdesk Q&A: Composer John Kander
Willkommen, bienvenus, welcome: the creator of the music in Cabaret and Chicago
Saturday, 15 December 2012
Life is a cabaret, my friend: the late lyricist Freb Ebb and composer John Kander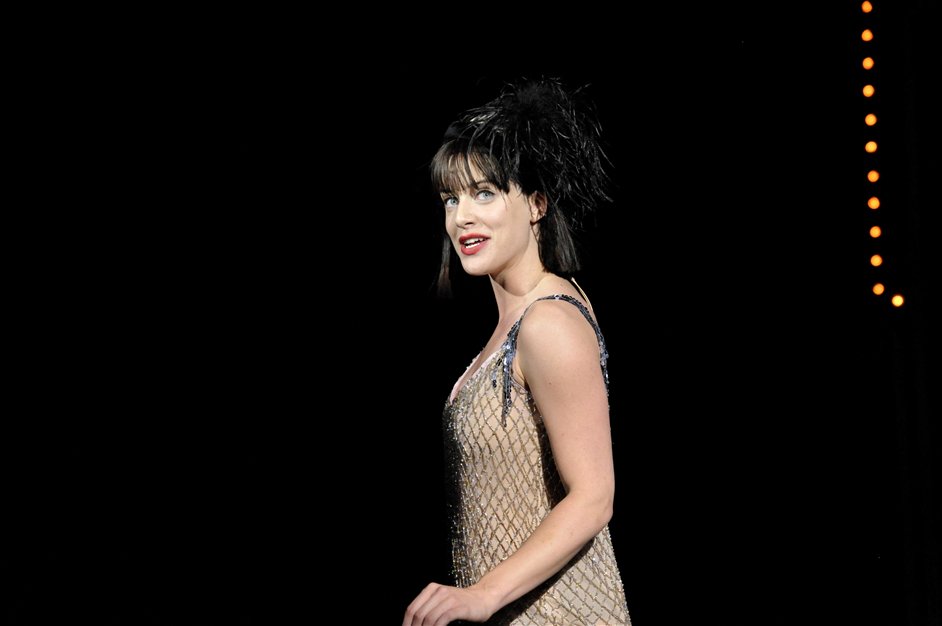 How did you get involved in West Side Story?
In West Side I was just a substitute pit pianist.
Did it give you a taste for what was possible?
Oh sure. What happened with West Side Story… this is the story of how your life is made up of really accidents. Almost anything that you could think of that's happened to you if you think about it hard enough is just because of an accident. I was in Philadelphia meeting with an orchestra because of a show that I was conducting in New York. I went to the opening night of West Side Story while I was there and it was overwhelming and for some reason I was at the party afterwards at a hotel. There was a big bar in the centre and there were about 60 people trying to get a drink and it was not being very successful. I'm not the world's most aggressive fellow. A little man standing in front of me saw my distress and said, "Just tell me what you want and when I order mine I'll order yours." He did and we talked for a little bit. It was the pit pianist with West Side.
I played piano in a Russian whorehouse in Shanghai for three days. That's another long story
We struck up a mild kind of acquaintance and then when he took his vacation he gave me a call and said, "Would you be interested in subbing for me while I'm gone?" I said, "Sure." So I did. During the weeks that I was playing in the pit they were also putting new people into the show so I was playing those rehearsals. And then the stage manager got used to seeing me around. The next thing that was happening was a show called Gypsy. She was the stage manager for that and needed somebody to sit there all day and play while people auditioned for Robbins. That went on for weeks and weeks and weeks.
Did you know that was an opportunity?
I just said "Sure" a lot. It sounds untruthful but it's true: I've never had very much ambition and I've certainly never had the courage to ask people for favours to get places.
How did they know you could compose?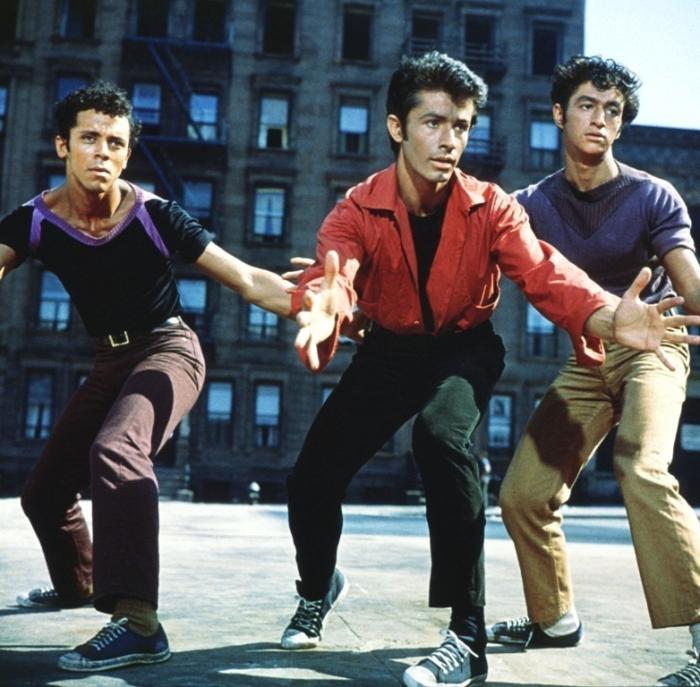 I was a pianist, I was a vocal coach, I had always written. I was a composer but they didn't know that. But I was lucky, I could work. And the nice thing about the theatre is it's very small and if you once go through that door that marks you as a dependable professional person people remember and offer you jobs. So I was playing the auditions. Did I think that would lead to something? Absolutely not. What it led to was the Jerry Robbins got so used to me he asked me to do the dance music for Gypsy. Literally the conversation was "Do you want to do this show with me?" and I said, "Do you want me to?" And he said "yeah" and I said "yeah". Gypsy was the experience where I was around a lot like a fly on the wall. Because of that when Peter Brook did Irma La Douce in New York I was then asked to do the dance music for that. And by that time you are so well acquainted in this tiny little community that if you write something you can get it to just about anybody. And so I did. I had a show called Family Affair which I wrote with James and William Goldman. It was a flop but a respectable flop. The fact that it got on was the amazing thing. What I guess I'm trying to say is if I had been able to order my own drink at the bar in Philadelphia after West Side Story I'm not sure I ever would have had a career.
What were you doing?
Conducting and arranging and playing auditions. I was always able to earn a living.
Did music figure in your life during the war?
Music's been in my life since I was six years old. I guess a little bit. I played piano in a Russian whorehouse in Shanghai for three days. That's another long story. It was the warmest place in Shanghai because there were no radiators in Shanghai and everybody aboard my ship was there. I think a lot of people got laid because I was playing the piano.
I hope you were rewarded.
We won't go into that. Music was never far from me. It's terrible to say that you had a terrific family but I did. It doesn't leave much room for exploration of what caused this and what caused that. Music was something that was very much a part of our lives. My father had a big booming baritone voice. He loved to sing and everybody loved to hear him. My grandmother played the piano, my aunt played the piano, my mother was tone deaf. But she had rhythm.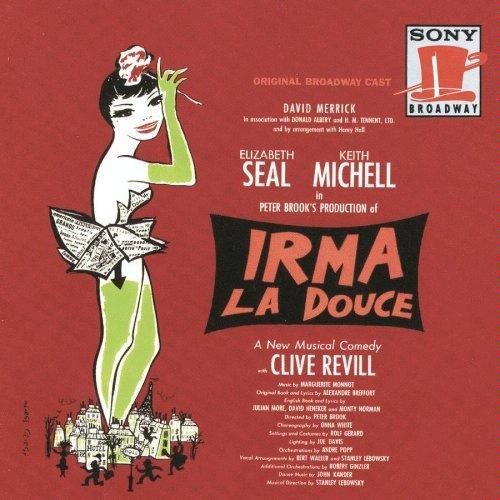 Did you train musically?
Oh sure. I started playing piano when I was about four. I had the piano. I had an aunt who helped me find out how you could actually make a chord, which I can remember to this day. It was a good old C major chord. That your own fingers could make that sound was a thrill. When I was six they let me have piano lessons with a lady who lived four blocks from us who if I had a good lesson gave me goats milk and cookies and played some Wagner. Music was always such a pleasure for me. My brother loved to sing. We would often sit around in the living room after diner and as I got to be pretty good people would sing.
When did you realise you wanted it to be your profession?
I think I always did. I don't think I ever had a real question about it and I didn't have parents who said, no no you mustn't do that. I do remember …I must have been about 13, I was at summer camp which my brother and I both went to and which I loved. They always had a councillor there who put together shows and when I was 13 they had a guy there who just couldn't do it. And somehow or other, because I was really a pretty good pianist, I put together the show the kids did and at the end of the summer the camp director gave me 50 bucks. I thought, holy shit, I could make money doing this. I think that was the first time I ever thought you could get paid for doing something that you loved. Music was just what I did. Music and theatre.
Were you steeped in theatre too?
My brother and I both had enormous enthusiasm for theatre. On spring vacations we would come to New York with our folks and go to the theatre every night. I saw Lady in the Dark with Gertrude Lawrence, I saw Ethel Merman in Something for the Boys. I do remember that when we came to New York to see Carousel my brother and I and my folks were headed to the theatre and they met some friends on the way to the theatre that they started talking to. Eddie my brother and I were getting more and more anxious. We finally grabbed our tickets from them and ran to the theatre. The short answer to your question is there was a terrific enthusiasm for theatre. My brother and I, if he was on one side of my folks and I was on the other, as the house lights went down and the lights went up on the curtain we would instinctively move forward.
Subscribe to theartsdesk.com
Thank you for continuing to read our work on theartsdesk.com. For unlimited access to every article in its entirety, including our archive of more than 10,000 pieces, we're asking for £2.95 per month or £25 per year. We feel it's a very good deal, and hope you do too.
To take an annual subscription now simply click here.
And if you're looking for that extra gift for a friend or family member, why not treat them to a theartsdesk.com gift subscription?