New Music CDs: Favourites of 2009 |

New music reviews, news & interviews
New Music CDs: Favourites of 2009
Top tunes of the last year including Muse, Lady Gaga, xx, Tom Russell and Oumou Sangare
Saturday, 02 January 2010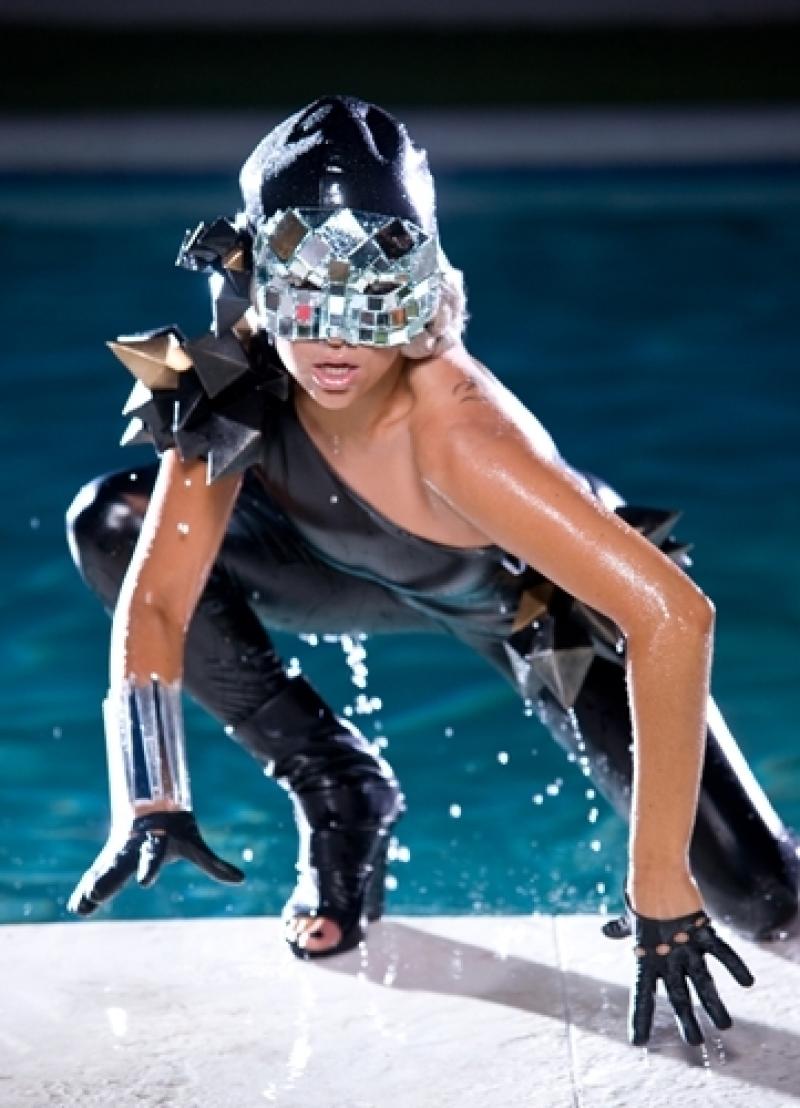 Lady Gaga: So 2009
theartsdesk
's
critics look back fondly on their favourites of 2009. An eclectic selection full of eccentricities, our favourite music from the past year varies from the pop strangeness of Lady Gaga and Muse to "world-mariachi" from Tom Russell, West African grooviness from Oumou Sangare, electronica from Tim Exile, jazz from Branford Marsalis, Brazilian seduction from Céu as well as a couple of old warhorses on top form: Tom Waits and Neil Young. We've made it easier for you to purchase our recommendations: all you need to do is click on the link at the end of each review.
2009: a selection

Lady Gaga Fame/Fame Monster (Polydor)
by Joe Muggs
Stefani Joanne Angelina Germanotta – Lady Gaga – is the pop star the 21st century has been waiting for. Fiercely intelligent, relentlessly provocative, and quite possibly barking mad, Lady Gaga is undergoing a process of self-creation before our eyes at a pace few can keep up with. She is her own pop art project but, like the great art-school stars of the 1960s and 1970s, the pop part of that is as important to her as the art: she is as comfortable quoting Def Leppard, ELO and Queen (from whose "Radio Gaga" she gets her stage name) as Warhol and Rilke. Her first big break came via king of urban pop Akon, and she can hold her own alongside no less a figure than Beyoncé (on Fame Monster's "Telephone"), and along with Rihanna she has come to define a new, disquieting, gothic cyborg model of femininity in pop.
Her tracks, which she co-writes and often co-produces, are constructed like war machines, welding together the most ruthlessly catchy parts of everyone from the Beatles and Elton John to Timbaland, Daft Punk and Marilyn Manson using the latest technology to give them all an irresistibly dazzling hyper-modernist glow. And what's more, her work rate is insane. After having delivered 13 of these tunes, every one a potential global hit, on The Fame in late 2008, she had three more ready for its UK release early this year, and only a few months later another eight – essentially another whole album, Fame Monster, which she forced her label to release as a standalone download, rather than force fans to buy yet another repackaged "deluxe edition" (it does come on CD packaged with The Fame as well).
Fame Monster has all of the above elements, from the 1970s glam ballad "Speechless" to the cabaret art-pop S&M romp of "Teeth" - a song one could easily imagine a much more niche artist like Roisín Murphy performing – but the central note is of the buzzing, incandescent globalist electro-pop she is best known for. Despite all the high-tech packaging and pop cultural reference points, though, there is still a sense of a single personality directing all this – both in Germanotta's sassy Noo Yoik voice, which exudes enough personality and inherent musicality to shine through any number of layers of processing and auto-tune, and in her lyrics of timely satire on modern celebrity and of loneliness and sexual obsession. The strident fizz and crackle of the production may not be to all tastes, but as a piece of art of brutal cultural effectiveness, Fame Monster's accomplishment cannot be denied. Find Fame/Fame Monster on Amazon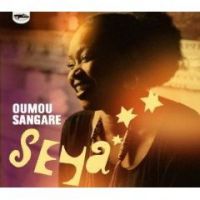 Oumou Sangare Seya (World Circuit)
by Peter Culshaw
One of the more fascinating trends of the year was the continuing discovery of 1970s African pop on labels like Soundway and Analog Africa, and the revival of bands like Orchestre Poly Rythmo (see re-issue below), who after 40 years in business had their first European tour, something that all but overshadowed some brilliant new releases, among them by Afrobeat pioneer Tony Allen (also on World Circuit and guesting on this album) and Staff Benda Bilili, the group of disabled musicians who incredibly, but apparently correctly, formed while squatting in Kinshasa's zoo. But foremost among this year's new African discs was Oumou Sangare's Seya from Mali's first genuinely new internationally promoted album since 1996's Moussoulou. There is something wonderfully regal about her, a touch of hauteur, and this disc has attitide in spades, mixing traditional instruments like the ngoni with Hammond organ and the funkiest of guitars. Her powerful, beautiful voice can send chills down the spine and this expertly produced album has an epic sweep that reaches back centuries while being more genuinely contemporary than virtually anything else on this list. Find Seya on Amazon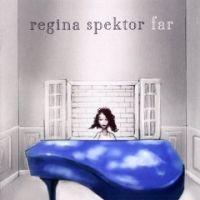 Regina Spektor Far (Warners)
by Robert Sandall
Regina Spektor is a Russian-born American singer-songwriter who has been making waves on the East Coast "anti-folk" scene for most of the past decade. Her spiky piano-playing and fondness for unlikely song topics have attracted comparisons to the queen of quirky, Tori Amos, but her idiosyncratic musicality and fluting vocals are more tellingly reminiscent of the great Joni Mitchell. Spektor's fifth album is her most polished effort so far, an often jaunty collection of sublimely melodic chamber-pop reflecting on everything from locating God to losing a wallet. Find Far on Amazon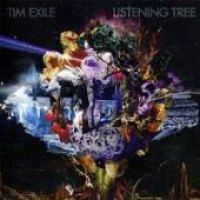 Tim Exile Listening Tree (Warp)
by Thomas H Green
Three years ago the new album from the Planet Mu label's latest electronic maverick, a pseudonymous Gloucestershire producer called Tim Shaw passed through my orbit. Tim Exile's Nuisance Gabbaret Lounge was typical of the label at the time, a cacophonous electronic antidote to the blandness of most dance pop. It was pitched midway between avant-garde drum & bass and total silliness. It made me smile briefly and was then forgotten. Thus, when Listening Tree arrived in April 2009, I approached it not as a fan but as a vaguely interested party, the more so since he'd now signed to prestigious electronic imprint Warp. Truth to tell, I didn't care much for it on a first listen but it had that quality which John Peel used to harp on about, that it intrigued and made one come back for another go. All that remained of Exile's old sound was the hefty chopped electronic beats - and the fact it's challenging. Previously he'd been a typical bedroom studio instrumentalist but now he sang strident, faintly operatic vocals, and the music had grown grander, an overripe electronic simulacrum of classical romantic influences. This heady mash-up of styles is all topped off with lyrics that emanate a doomed gothic poetry, whether taking on Exile's own apparent emotional isolation or the collapse of modern capitalism. As is so often the case with albums that are growers, I found myself listening to it ever more as the year progressed until eventually I could never seem to pry it out of the car stereo. Listening Tree is a hammering exercise in vanguard futurist pop, as bombastically tuneful as it is wilfully offbeat. I have a feeling it may not date well but right now it bleeds a brave frontier spirit while remaining rich, rewarding listening. Find Listening Tree on Amazon
The xx x (Young Turks)
by Joe Muggs
The xx are that rarest of things – a thoroughly dignified young band. Although their look, sound and style of performance are clearly carefully worked-out and astoundingly coherent for an outfit who all only turned 20 this year, there is something about them that feels oddly uncontrived. The band, originally formed at school in south-west London, were able to emerge from nowhere with an entirely self-produced album in x, weather a storm of hype, play a triumphal show the very day that a founder member left, and end the year remixing a whole album by a genuine musical legend – Gil Scott Heron – is a testament to their quiet determination and confidence in their unique sound.
This sound, laid out in xx, wears its influences on its sleeve. The Cure and New Order loom large, as does Chris Isaak; likewise more obscure acts like neo-Krautrock journeymen Fujiya & Miyagi (the semi-whispered vocal style of the latter is a clear precursor to the xx's style) – but the extreme discipline with which The xx strip all ornamentation from everything they do also has the effect of subsuming all its constituent parts into something that is instantly recognisable as the band's own. The simplicity of their playing can seem fragile or even faux-naif on the surface, but longer exposure reveals their pared-down playing to be exactly as it needs to be – held together by Jamie Smith's expansive production, they are the first band to capture the wide open spaces and understatement of this decade's electronic sound, dubstep. x, although lyrically dealing with adolescent concerns, is an astoundingly grown-up record, expressing musically all the patience, dignity and quiet strength that have brought The xx through a rollercoaster year, and which will see them growing into an even greater band in 2010. Find x on Amazon
Muse The Resistance (Helium 3/WEA)
by Adam Sweeting
Their fifth studio album finds the Teignmouth Three in world-beating form, with a batch of pieces that cunningly run the gamut from radio-friendly pop to the gargantuan pomp-symphony "Exogenesis". But what's impressive is the way the trio never let their eclectic ambitions run out of control. The Queen-pastiching "United States of Eurasia" is crammed with teetering harmonies and squittery Brian May-ish guitar, but never strays far from its powerful melodic core. And in "Undisclosed Desires", Muse reveal a gift for texture and atmosphere too. Find The Resistance on Amazon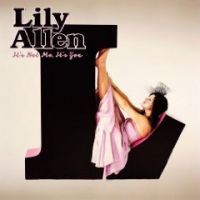 Lily Allen It's Not Me, It's You (Regal)
by Thomas H Green
When It's Not Me, It's You came out in February 2009, many music critics dismissed it as a weak follow-up to Lily Allen's 2006 debut Alright, Still. They moaned that it lacked the sunny reggae vibes of her earlier material and went on to mock her lyrical foibles. It was never clear to me what they were on about. Perhaps they hoped to lead a backlash against "mockney" "ladette" female singers of whom there had been a tedious preponderance. If so, they picked the wrong target. Allen, assisted by Los Angleles songwriter-producer Greg Kurstin, had actually mustered 12 songs whose froth, fun and catchiness disguised shrewd lyrical pith and sonic wit. The lead-off single, "The Fear", a UK No 1, was perhaps the year's best pop song, a perfect skewering of banal contemporary celebrity culture made all the more brilliant by the excessive interest in Allen from those quarters. Its tune, while immediate, was forlorn, deliciously highlighting its bitter satirical content. Elsewhere on the album, musical imagination bloomed in spades. Whether the jovial country & western rhythm underpinning "Not Fair" or the Paris café accordion on "Never Gonna Happen", it all somehow fitted with an electro-pop template that made the album gel. Allen's songwriting has, if anything, improved since her debut. It's Not Me, It's You runs the gamut from traditional pop concerns such as love affairs to the less likely subject matter of premature ejaculation and drug abuse, all delivered in an easy, evocative manner by her sweet fluttering voice. It's a contagious cocktail and those who dismiss Lily Allen as tabloid fluff would be wise to reconsider for this is pop music at its most vibrant and self-aware. Find It's Not Me, It's You on Amazon
Céu Vagarosa (Six Degrees)
by Peter Culshaw
Sao Paulo-based Céu and her production team led by Beto Villares have fashioned a pop artefact which has an irresistible swing and delicious pop sensibility. With unshakeable confidence they shamelessly steal from British drum'n'bass and trip-hop, American break beats and Jamaican reggae, and mix it with Brazilian musical forms such as samba and forro and a seductive melodic sense. The different strands are still bound together by a sense of what Brazilians call alegría – a love of life. There's humour in the madness of the megapolis they call Sampa. There are several tracks like "Comadi" that absorb the history of pop and emerge as bravura instant classics as much as anything by Duffy or Amy Winehouse.  With Brazil due to host the World Cup and the Olympics and its currency increasing more than any other in the last year, sooner or later the Brazilians will start really competing and winning again in the pop stakes - and this album is a real contender. Find Vagarosa on Amazon

Tom Waits Glitter and Doom Live (Anti)
by Robert Sandall
What makes this one worth a visit is the extraordinary feral roar of Waits's vocal – a unique hybrid of Howlin' Wolf and Louis Armstrong - which often merges with the horns, the harmonica and his son Casey's rattling percussion to create an otherworldly racket seldom heard on the studio albums. Some may find it rather overpowering and wish for more light and shade: aside from "Falling Down" and the closer "Lucky Day", Waits keeps his tender, quieter side well hidden. But you suspect that anybody who tires of Waits gargling his way through the oompah blues "Live Circus", or reaches for the volume knob on the sclerotic boogie "Goin Out West", has probably come to the wrong place anyway. Because this is not a compilation of familiar crowd-pleasers like "Downtown Trains" or ancient tearjerkers such as "One from the Heart". It's not a career retrospective. A measure of how wildly prolific Waits has been since he turned 40, and how averse he is to not looking back very far, is the fact that the oldest tune here is "Singapore" from 1985's Raindogs. Find Glitter and Doom on Amazon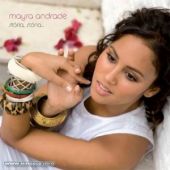 Mayra Andrade Stória, Stória (Sterns)
by Peter Culshaw
For a country that lies adrift in the South Atlantic, Cape Verde punches way above its weight musically. Following the great Cesaria Evora and a host of others - Lura and Sara Tavares among them - comes Mayra Andrade. This second album is as astonishly assured as her first, Navega. The cosmopolitan Andrade, who these days is based in Paris, sings in Kriolu and French, and adds her own elements of jazz, bossa nova and chanson to the bitter-sweet African and Portuguese elements in Cape Verdean music. Following the trade winds to Brazil, she worked in the "Compania dos Technicos", a legendary studio among samba buffs in Copacabana in downtown Rio. With Brazilian producer Alĕ Sequeuri and top arranger, cellist Jacques Morelenbaum at the helm, the centre of gravity is Brazil, and you can almost hear the balmy breeze floating in off the beach, although other elements keep the sound picture interesting - including French accordion, African kora and the Cuban jazz pianist Roberto Fonseca. If at times she seems a little detached from the proceedings, this is never less than hugely pleasant in a breezy laid-back way and often utterly delightful. Find Stória, Stória on Amazon
Neil Young Fork in the Road (Reprise)
by Adam Sweeting
At 64, Neil Young's lust for reinvention blazes undimmed. His brilliant CSNY tour movie Deja Vu appeared in 2008, proving that his interest in film stretches way beyond mere hobbyism. This year finally brought the first volume of his long-promised Archives collection, and meanwhile he found time to blast out this terse batch of songs around the theme of cars, ecology and a collapsing global economy. Young is an automobile fanatic, but also a crusader for low-carbon motoring solutions. Hence the song "Johnny Magic", a thrumming rocker about "a heavy metal Continental", inspired by Young's own hybridised 1959 Lincoln Continental. Meanwhile "Fuel Line" hymns the merits of electric cars, while "the oil companies just want to stay the same". The music is raw and primitive but powerful, not least the crunching opener "When Worlds Collide", while "Just Singing a Song" makes space for Young's electric guitar at its most soaring and euphoric. Old dog, new tricks. Find Fork in the Road on Amazon
Tom Russell Blood and Candle Smoke (Shout Factory)
by Peter Culshaw
This is an old-style 12-track album by Texan singer-songwriter Russell which works as a kind of song cycle. It kicks off with "East of Woodstock, West of Vietnam" with Russell reminiscing about his days in Nigeria at the tail end of the Sixties during the Biafran War where he taught on a grant, a "moveable feast of war and memory, a dark old lullaby". The album namechecks several of Russell's heroes including Hank Williams, Nina Simone, the hi-life guitarist Sir Victor Uwaifo and Graham Greene, Russell's "favourite English writer". Several tracks are written as if from Greene-land, with its moral ambiguity and porous borders - Mexico and the States, good and evil, sin and redemption. What really works with the songs are the backing from local Texan heroes Calexico, with trumpet and accordions resulting in what Russell calls a "world-mariachi" style. There are numerous lines that that jump out. Here are a couple. "When you've only got one headlight/And you've lost your appetite for idle dreaming" from the final song "Darkness Visible"; "There are ghosts out in the rain tonight,/High up on those ancient trees" on "Guadelupe", a powerful song written after a visit to the shrine of Our Lady of Guadelupe. Find Blood and Candle Smoke on Amazon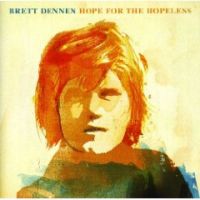 Brett Dennen Hope for the Hopeless (Downtown)
by Adam Sweeting
Redheaded Californian songwriter Dennen tends to knock around with people like John Mayer and Jason Mraz, but he's a tougher, rootsier proposition than either. His natural eye for detail is apparent from the easy-rolling opener, "San Francisco", along with his huskily soulful voice, while the fragile love song "So Far From Me" is truly poetic (in a good way). Add traces of Van Morrison, Paul Simon and Dylan - notably on the stomping "Wrong About Me" - and you have a simmering songwriting cocktail that surely promises a brilliant future. Find Hope for the Hopeless on Amazon
Phantom Band Checkmate Savage (Chemikal Underground)
by Graeme Thomson
The debut album from the Glasgow-based six-piece arrived in January and stretched the admittedly limited lexicon of rock criticism to breaking point. A manic tangle of folk, krautrock, doo-wop, post-rock and electro, topped and tailed by Rick Anthony's rich dialectal croon, nearly a year later it remains the freshest, most consistently playable album of 2009. Checkmate Savage brimmed and brooded with ancient legends, elemental imagery and shards of gothic horror. There was something magnetic and exhilaratingly primitive about it, the same mix of darkness, primal beauty, sly humour and corrupted myths that make a good horror film so compelling. I interviewed the band over the summer and found that they operated as a good old-fashioned socialist collective, with no recognised leader, no principal songwriter, and no preconceptions about what they should be doing each time they played together. Their democracy of spirit and lack of jaded cynicism was a rare thing and you could hear it in the music, which ranged all over the spectrum but came together with a powerful unity of purpose. "Island" made into sound the monolithic, unforgiving majesty of nature - hard rock, fathomless depths, quicksand, mountains whipped by wind and rain. "Folksong Oblivion" both embraced and destroyed accepted notions of traditional Scottish music. Best of all was "Left Hand Wave", a swirling mixture of Eighties electro-pop and thrumming euro-funk shackled to a irresistible sing-along chorus. Extraordinary stuff. Find Checkmate Savage on Amazon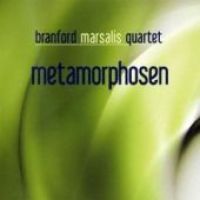 Branford Marsalis Quartet Metamorphosen (Marsalis Music)
by Peter Quinn
Simply in terms of its superabundance of imagination and remarkable juxtapositions – from ecstatic virtuosity to transcendental calm to churning ferocity – Metamorphosen is one of the year's most uniquely rewarding jazz albums. Maintaining a consistent line-up within the jazz genre is very much the exception rather than the rule. So for sax player Branford Marsalis to have kept this quartet together for 10 years – pianist Joey Calderazzo, bassist Eric Revis and drummer Jeff "Tain" Watts - is a remarkable achievement. In jazz years, that's about the equivalent of the Mesozoic Era. Sadly, all good things must come to an end, and earlier this year Watts left the quartet to pursue his own projects. Metamorphosen, then, represents this particular line-up's final statement. If there's a presiding spirit hovering over the collection then it's Thelonious Monk. Monk's  "Rhythm-A-Ning" forms the album's startling centrepiece, and in a ludic twist which would surely have delighted the composer, the quartet intermittently flip the tempo between half time, double time and no time. Its neighbouring tracks, Revis's "Sphere" (also Monk's middle name) and Marsalis's "Abe Vigoda", both display strong Monk-like traits with start-stop melodic lines, rhythmic displacement and biting angularity. Other standouts include Watts's guileful lead-off tune "The Return of the Jitney Man", Marsalis's enigmatic "Jabberwocky" (an extremely rare outing on alto sax) and Calderazzo's strikingly beautiful ballad "The Last Goodbye". If you want to experience the quiddity of jazz, to hear how four musicians with 10 years' experience of playing together bend their own individual expression to create a coherent, collective, "in the moment" narrative, look no further. Find Metamorphosen on Amazon
Gilles Peterson presents Havana Cultura, New Cuban Sound (2-CD, Brownswood Recordings)
by Sue Steward
From the Old Havana of Buena Vista to the hip-hopping patios around the city, DJ Gilles Peterson exploits sharp A&R skills in the production of 28 tracks which glide along the musical spectrum from Buena Vista lush to languid rap. The pioneer of Acid Jazz was slow in arriving in Havana after concentrating on Brazil and Africa, but the result is magnificent, and depends on the perfect partnership with Latin Music's most significant and original pianist, Roberto Fonseca. His band glides through time and place with classic and Cuban salsa (timba), Peterson's signature Latin jazz dance and references to the legends (Beny Moré, Irakere, Buena Vista); they inject flamenco and sprinklings of Seventies fusion, leap to new beats and drum to African rumba. The brilliant remake of Fela Kuti's "Roforofo Fight" feeds Peterson's Afro-funk passion. In every song, though, the ear turns to Fonseca's luminous solos and the 20 cherry-picked musicians, including singers Danay, Telmany, Mayra Valdes; Afro-Cubans Ogguere; hiphoppers Obsesíon and Doble Filo. "Not Cuban jazzmatazz but challenging," explains Peterson. It flows like a dream night in Havana and is a significant marker for Cuban music. Find Havana Cultura: New Cuba Sound on Amazon
Re-issues of the Year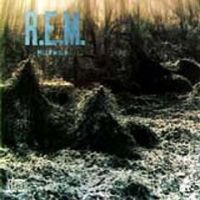 R.E.M. Murmur (Polydor, reissue)
by Adam Sweeting
Latterday R.E.M. albums tend to resemble conceptual art projects designed at leisure, so it's a jolt to be reminded of the turbulent garage-fuelled force of their 1983 debut. Murmur is often described as the album that formed the blueprint for the new American underground of the 1980s, with some help from Husker Du and the Replacements, and it epitomised a distinctive brand of American indie-rock. Doggedly self-sufficient with a lingering whiff of punk, it was simultaneously steeped in traditions of country, folk and rock. Michael Stipe's fascinatingly elusive vocals managed to suggest that he was spinning all kinds of esoteric myths, but other aspects of the music were reassuringly familiar. The Byrdsian chime of Peter Buck's guitar hinted at a janglerock fixation, while "Shaking Through" waved the flag for country music and "Talk about the Passion" demanded to be described as folk-rock. The talismanic single "Radio Free Europe" felt like an urgent bulletin to the wider world from the band's sleepy home town of Athens, Georgia - get ready, we're coming. This remastered version doesn't make Stipe much more decipherable, but the band's nimble interplay emerges with much-enhanced clarity, which particularly benefits the bass-drums axis of Mike Mills and Bill Berry. Also included is a 1983 live show from Larry's Hideaway in Toronto, which throws up some hilarious tuning errors as well as previewing forthcoming R.E.M. gems like "7 Chinese Brothers" and "Harborcoat". Find Murmur on Amazon
Orchestre Poly-Rythmo, The Kings of Benin Urban Groove 1972-80 (Soundway)
by
Peter Culshaw
The latest Seventies cult rediscovery from Africa playing what they call "voodoo funk". As one fan site put it, their music is "drenched in the sort of fuzzed-out funk that would have made Bootsy Collins shiver in his silvery trousers". Or, as theartsdesk review had it, it was as if a cosmic worm-hole had opened up between Benin and Studio 54 circa 1977. Find The Kings Of Benin Urban Groove 1972 - 80 on Amazon
Favourite Fives of 2009 from theartsdesk critics
Howard Male:
Oumou Sangare Seya
Fol Chen Part 1: John Shade, Your Fortune's Made
Céu Vagarosa
Tom Waits Glitter and Doom Live
Nneka No Longer at Ease
Glyn Brown:

PJ Harvey and John Parish A Woman a Man Walked By
Neko Case Middle Cyclone
Franz Ferdinand Tonight: Franz Ferdinand
Sonic Youth The Eternal
Fever Ray Fever Ray
Thomas H Green:
Tim Exile Listening Tree
Lily Allen It's Not Me, It's You
Malcolm Middleton Waxing Gibbous
Herve Ghetto Bass - MIX CD
Megafaun Gather, Form & Fly
Joe Muggs:
The xx  x
Shackleton  3EPs
Dinosaur Jr Farm
Lady Gaga The Fame /Fame Monster
Dusk & Blackdown vs Grievous Angel Margins Music: Redux
Peter Culshaw:

Muse  Resistance
Oumou Sangare Seya
Tom Russell Blood and Candle Smoke
Mayra Andrade Stória, Stória
Céu Vagarosa
Peter Quinn:
Miles Davis The Complete Columbia Album Collection
Branford Marsalis Quartet Metamorphosen
Janette Mason Alien Left Hand
Keith Jarrett Testament Paris/London
Kurt Elling Dedicated to You: Kurt Elling Sings the Music of Coltrane and Hartman
Adam Sweeting:
Kasabian West Ryder...
Brett Dennen Hope for the Hopeless
Neil Young Fork in the Road
Muse The Resistance
R.E.M. Murmur (reissue)
Graeme Thomson:
Phantom Band Checkmate Savage
Fever Ray Fever Ray
Mos Def  The Ecstatic
Jesca Hoop Hunting My Dress
Camera Obscura My Maudlin Career
Robert Sandall:
Regina Spektor Far
Tom Waits Glitter and Doom Live
Animal Collective Merriweather Postpavilion
Bat For Lashes Two Suns
Lily Allen It Isn't Me, It's You
The six albums that received more than one nomination were by Muse, Céu, Tom Waits, Lily Allen, Fever Ray and Oumou Sangare.
Subscribe to theartsdesk.com
Thank you for continuing to read our work on theartsdesk.com. For unlimited access to every article in its entirety, including our archive of more than 10,000 pieces, we're asking for £2.95 per month or £25 per year. We feel it's a very good deal, and hope you do too.
To take an annual subscription now simply click here.
And if you're looking for that extra gift for a friend or family member, why not treat them to a theartsdesk.com gift subscription?