Just in From Scandinavia: Nordic Music Round-Up 7 |

reviews, news & interviews
Just in From Scandinavia: Nordic Music Round-Up 7
Just in From Scandinavia: Nordic Music Round-Up 7
A Norwegian masterpiece, smart Swedish electropop, a unique Danish voice and much more
Norway's Motorpsycho contemplate their eternal vigour. Left to right: Kenneth Kapstad, Reine Fiske (on loan from Sweden's Dungen), Hans Magnus Ryan, Bent Sæther
The most arresting new album in from Denmark, and one of this round-up's highlights, is The Daisy Age, the first solo outing from Murder and I Got You On Tape main-man Jacob Bellens. The billing suggests he's finally found a way of comfortably expressing himself musically. Although the touchstone that instantly comes to mind is Tindersticks, that doesn't express either the album's musical breadth or sensitive atmospheric palette. Essentially, the solo Bellens is out there on this own. His deep voice, in turns sonorous or conversational, sings songs of loss, fading memories and challenges which are hard to meet. The sparse, mainly acoustic, instrumentation takes in trumpet, double bass and a wheezy organ which, along with bouncy rhythms, evokes a just-closed fairground. Fans of Elbow and Tom Waits should head here instantly. Watch the video below for the album's "Heart Of Africa".
Also from Denmark are Lars & the Hands of Light, rave-edged popsters with the vocals of Talk Talk's Mark Hollis, the choppy guitar of Duran Duran's Andy Taylor and odd swirls of strings. Their second album, Baby, We Could Die Tomorrow, seems more about the individual elements pulled in rather than the songs themselves. The yearning "Hollywood, I Know She Would" works best, but the lack of coherence and a cotton-wool production combine to make Baby, We Could Die Tomorrow a frustrating experience. Equally unsatisfying is The Servants, the somewhat drab second album from Klak Tik, a London-based trio built around Denmark's Søren Bonke. As with Lars & the Hands of Light, the songs fail to coalesce and Bonke's wandering voice distracts rather than attracts. Fleet Foxes and Sufjan Stevens are too close. Both bands could do with a firm production hand.
There's no such sense of confusion on Mental Health Pt. II, the new EP from Finland's LCMDF. Engaging electro-R'n'B-pop, it kicks off with the irresistible "Douche Bag" and hits home with the insistent and deeply hummable "Loser Song", which would probably be a hit if filched by Pink.
Listen to "Douche Bag" from LCMDF's Mental Health Pt. II EP
Other Finnish arrivals include Black Lizard's eponymous debut album, a reconsideration of what made "Big City"/Sound of Confusion Spacemen 3 tick. It probably won't have The Black Angels looking over their shoulders, but Black Lizard's chutzpah extends to roping in former Spacemen 3 lynchpin Sonic Boom to master the album. On Past Perfect, Paperfangs - whose cassette EP AAVVAV made an impact last year - have eliminated their former sonic gauze to emerge as a satisfying current-day counterpart the Brit-indie configurations The Field Mice and The Orchids. Less in thrall to indie stereotypes are the Turku-born Sans Parade, whose Emo-ish dramatic pop – despite some wobbly, irritating Thom Yorke vocals - would be perfect for a mass, arms-aloft communion.
Finland, Denmark, Iceland and Sweden are, though, outnumbered and outdone by the quantity and quality of inbound Norwegians. Such a number precludes going into these albums in depth.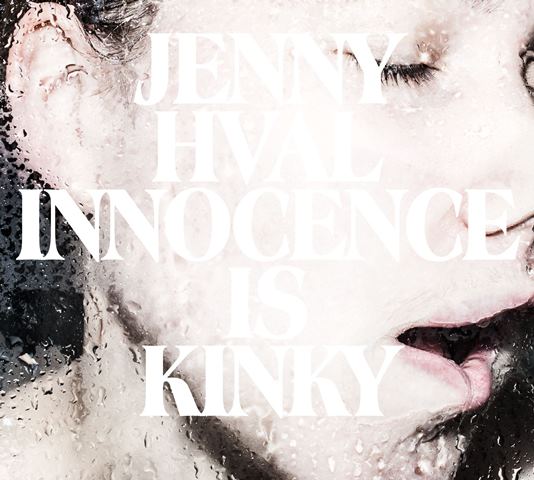 First, Bergen's Young Dreams. Their debut, Between Places, is rooted in The Beach Boys – opening cut "Footprints" melodically references "I'm Waiting for the Day" and "Heroes and Villains". An enviable grasp of the architecture of vocal interplay is evinced, but its marriage to twitchy though Mogadoned-out, Animal Collective instrumental arrangements (complete with hackneyed high-life guitar) is less convincing and wastes the melodies. Taking the sludgy production into account too, Between Places is more project than frolic. Carmen Villain's first album, Sleeper, keeps it simple and is altogether less self conscious - ironic considering their prime mover, Carmen Hillestad, used to be a model. More assured than on stage, the studio take instantly seduces with angular hints of "Expressway to yr Skull" Sonic Youth and early Siouxsie and the Banshees.
Listen to "Made a Shell" from Carmen Villain's Sleeper
Other Norwegians are already familiar to theartsdesk. Jaga Jazzist Live With Britten Sinfonia is an aural record of their two collaborative concerts in London and Oslo last year. In person, the London outing was brilliant and the recording crisp, enthralling and essential. Jenny Hval's Innocence is Kinky, her formal follow-up to the 2011's landmark Viscera, is also stunning – a seamless, soaring mix of the acoustic, ambient, concrête and Hval's disconcerting, deadpan delivery and exploratory lyrics. Enthralling, and further conformation of her specialness. Moddi's Set the House on Fire, is even more intimate than its predecessor Floriography and an affecting, fractured window into this singer-songwriter's concerns about his relationship to the environment and his destiny. All of the Witches, by Hedvig Mollestad Trio, is another wig-lifting melding of fusion to metal that's more precise, textured and less twisty than 2011's Shoot! Another blast from this inimitable guitarist.
Whether Norway gains from this level of musical outpouring is beside the point. Where something is from is ultimately irrelevant. What matters is whether what's heard fascinates and then lingers. Like Norway, Denmark, Finland, Iceland and Sweden have no problems there. Until the next time, then.
Watch the video for "Heart Of Africa", from Jacob Bellens' The Daisy Age
Subscribe to theartsdesk.com
Thank you for continuing to read our work on theartsdesk.com. For unlimited access to every article in its entirety, including our archive of more than 10,000 pieces, we're asking for £2.95 per month or £25 per year. We feel it's a very good deal, and hope you do too.
To take an annual subscription now simply click here.
And if you're looking for that extra gift for a friend or family member, why not treat them to a theartsdesk.com gift subscription?