The Best Albums of 2017 |

reviews, news & interviews
The Best Albums of 2017
The Best Albums of 2017
theartsdesk's music critics pick their favourites of the year
Wednesday, 18 October 2017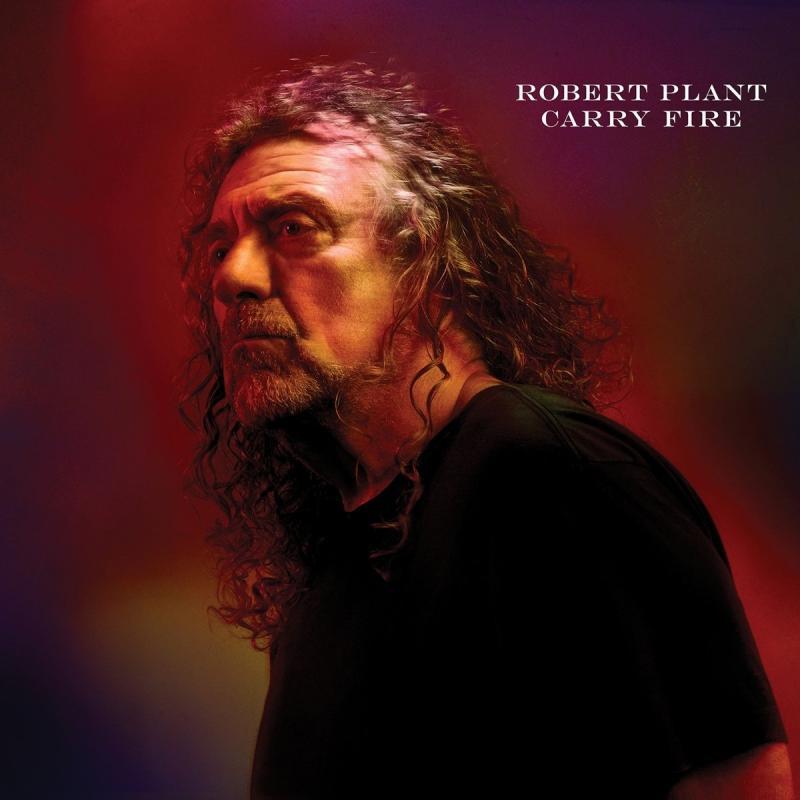 Five stars for Robert Plant's Carry Fire
Disc of the Day reviews new albums, week in, week out, all year. Below are the albums that our writers gave five stars (listed at the top) or four - the ones they think are a cut above the rest. Click on any one of them to find out why.
SIMPLY THE BEST: THEARTSDESK'S FIVE-STAR REVIEWS OF 2017
Alan Broadbent: Developing Story ★★★★★ The pianist's orchestral magnum opus is packed with extraordinary things
Arcade Fire: Everything Now ★★★★★ A joyous pop album that depicts a world in tragic freefall
Autarkic: I Love You, Go Away ★★★★★ Tel Aviv producer Nadav Spiegel's latest collection is a triumph of head and heart
Brian Eno: Reflection ★★★★★ Slow-motion cascades of morphing tone
Boris: Dear ★★★★★ Japanese noise-mongers mark their 25th year with a masterpiece of heaviness
Cécile McLorin Salvant: Dreams and Daggers ★★★★★ The vocalist and songwriter delivers one of the great live jazz albums
DJ Hell: Zukunftsmusik ★★★★★ Stunning electronic masterpiece from Bavarian techno don
Jim Jones & The Righteous Mind: Super Natural ★★★★★ The Righteous Mind's debut is a punk-blues scorcher (pictured)
John Mayall: Talk About That ★★★★★ The godfather of British blues: still cutting it at 83
Lory D: Strange Days ★★★★★ From Rome via Glasgow, techno boiled down to its most potent essence
Lucky Soul: Hard Lines ★★★★★ The British pop band return with a timeless collection that's perfect for right now
Mark Kozelek with Ben Boye and Jim White ★★★★★
The cult American singer songwriter tackles the domestic and universal with equal panache
Nick Mulvey: Wake Up Now ★★★★★ Second stunning album from wide-eyed, thoughtful, spiritually-inclined singer-songwriter
Offa Rex: The Queen of Hearts ★★★★★ Olivia Chaney and Portland's Decemberists channel the golden age of English folk rock
Robert Plant: Carry Fire ★★★★★ The endlessly surprising rocker will not go quietly
Tubular Brass: Tubular Bells ★★★★★ Superb brass recreation of a 1970s classic, with added baluphonium
ALSO GREAT: THEARTSDESK'S FOUR-STAR ALBUMS FROM 2017
Ben Lukas Boysen & Sebastian Plano: Everything Underneath a tasteful surface lies profundity if you immerse yourself
Beth Ditto: Fake Sugar No longer the Gossip girl, Ditto can still cut it
Binker and Moses: Journey to the Mountain of Forever Prodigious concept album from the brilliant sax-drums duo
Brian Jonestown Massacre: Don't Get Lost Anton Newcombe's psychedelic rockers try a range of flavours and come up trumps
Camilla George Quartet: Isang Alto saxist's debut offers a striking voyage of discovery
Cat Stevens/Yusuf: The Laughing Apple The legendary songwriter gives us the album we've been waiting for
Christian Scott aTunde Adjuah: Diaspora New Orleans trumpeter goes in search of the African-American tradition
Courtney Marie Andrews: Honest Life Arizona country singer breaks through with collection of spare, poetic originals
David Crosby: Sky Trails Crosby and son jazz it up with superb results
Deerhoof: Mountain Moves Multifaceted art punks get slicker still but continue to sparkle
Denys Baptiste: The Late Trane A beautiful exploration of late period Coltrane by the outstanding British tenor player
Depeche Mode: Spirit Essex synth lords on better form than any mega-band on their 14th album should be
Dizzee Rascal: Raskit Pop is out, high-velocity lyricism is in, on a startling showcase of word play
Dreadzone: Dread Times A rousing Dionysiac journey of liberation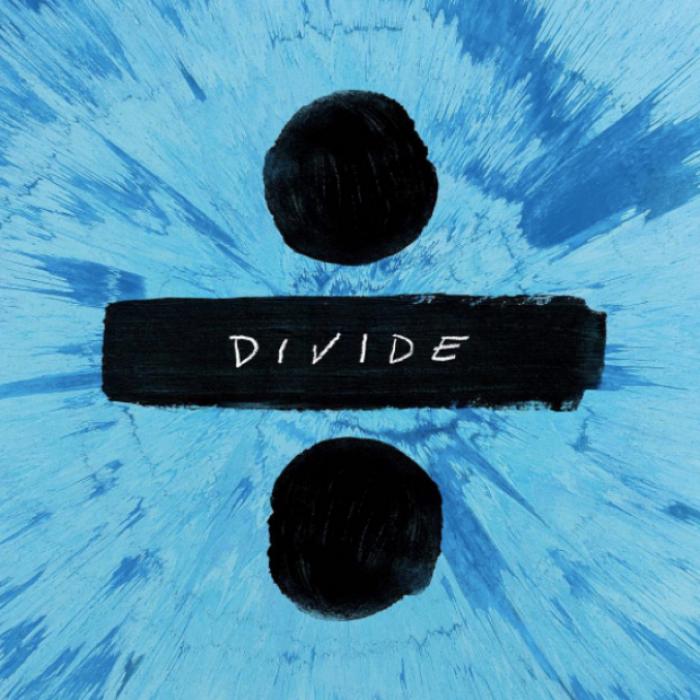 Ed Sheeran: Divide A new grown-up edge to the familiar sound
Elbow: Little Fictions Garvey and co serve up some winter warmth
Eliza Carthy & The Wayward Band: Big Machine Ballads, broadsides and brass from Brit-folk doyenne
Fujiya & Miyagi: Fujiya & Miyagi Easy to get lost in the electro-pop trio's sixth album
Godspeed You! Black Emperor: Luciferian Towers
A fine album of defiantly uncommercial psychedelia from the Canadian oddballs
Goldie: The Journey Man A fully-functioning, highly listenable album
Gorillaz: Humanz Damon Albarn's latest adventure is ripe with ear-wakening inventiveness
Hannah Peel: Mary Casio - Journey to Cassiopeia An electronica-infused trip through outer space on the wings of a brass band
Imelda May: Life. Love. Flesh. Blood A rich mix, synthesising Imelda May's multifarious influences
Jabu: Sleep Heavy Bristol's sad, broken soul keys into a new weird R&B
James Heather: Stories from Far Away on Piano Nine piano pieces that announce a new contender
Joan Osborne: Songs of Bob Dylan Covers collection that successfully goes where few dare
Jupiter & Okwess: Kin Sonic Congolese proverbs and exhortations to right living
Justin Adams featuring Anneli Drecker: Ribbons The producer and guitarist's first solo for 16 years is a journey out of darkness
Juana Molina: Halo Career highlight from Argentina's musical witch
Kasai Allstars & Orchestre Symphonique Kimbanguiste: Around Félicité A film soundtrack of extreme contrasts from the Congolese collective and company
King Ayisoba: 1000 Can Die A punchy, confrontational and insistent wake up call from the Ghanaian musician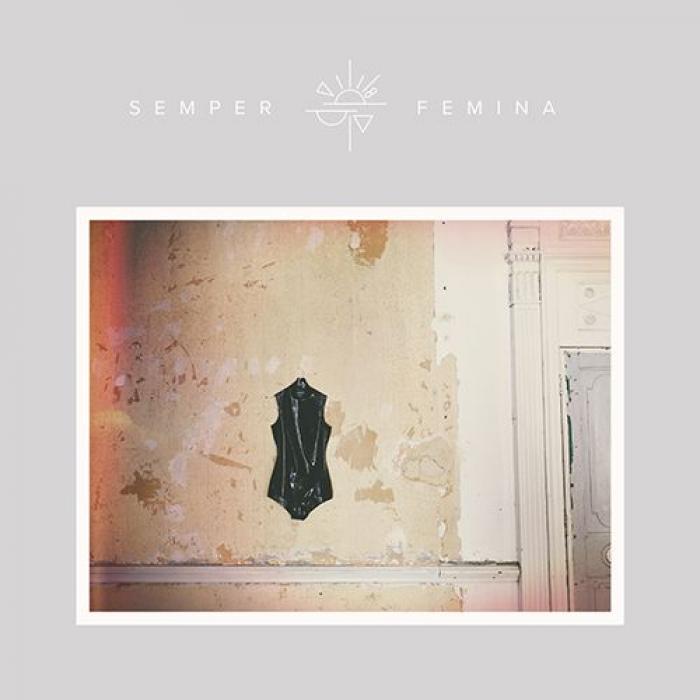 Laura Marling: Semper Femina The album of the singer's tattoo motto is designed to make you think, but also makes you feel
Lisa Knapp: Till April Is Dead A Garland of May Inventive musical settings hail the folk singer as Queen of the May
Lorde: Melodrama The Kiwi songstress's long-awaited second album ticks all the right boxes
Marc Almond: Shadows and Reflections Thrilling cover versions set from a vocal stylist with consummate taste
Mark Lanegan Band: Gargoyle Mr Bottom-of-the-boots voice's best album since 2004's Bubblegum
Mark Mulcahy: The Possum in the Driveway The Miracle Legion frontman's latest solo effort consistently surprises

Mary J Blige: Strength of a Woman Can the hip hop soul survivor settle into elder stateswoman role on album 13?
Mary Ocher: The West Against the People Berlin-based avant-pop songwriter has enough pop to balance the avant
Melvins: A Walk With Love and Death Doom, anger and grot from the still-abiding Seattle grindmasters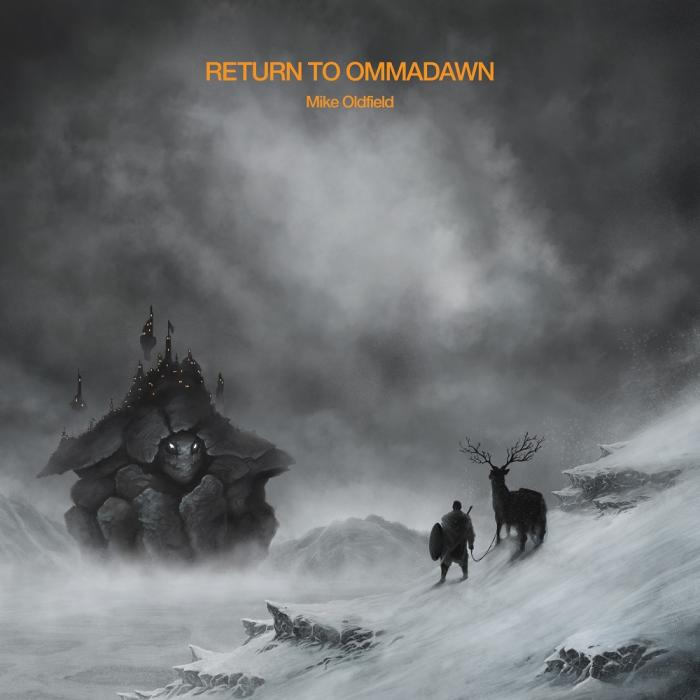 Mike Oldfield: Return to Ommadawn Uplifting retro-reboot revisits landmark 1975 album
Miles Mosley: Uprising Los Angeles bassist's solo debut draws on the most potent traditions in black American music
Mogwai: Every Country's Sun Scottish stalwarts find the post-rock/electronica sweet spot
Moon Diagrams: Lifetime of Love The Deerhunter drummer impresses with an assured and personal debut
Nick Cave and Warren Ellis: Mars The soundtrack at the root of Skeleton Tree
Oumou Sangaré: Mogoya Mali's songbird flirts with a contemporary sound
Pete Fij/Terry Bickers: We Are Millionaires Old-school indie doyens' second album proves their debut was no fluke
Peter Perrett: How The West Was Won One of Britain's greatest, least celebrated songwriters returns after two decades away
Phronesis: The Behemoth Piano trio meets big band for 10th-anniversary celebration
Portico Quartet: Art in the Age of Automation
Post-jazzers revisit their early sound for some laidback grooves


Randy Newman: Dark Matter The hangdog songsmith's latest LP swaps the political for the personal
Ray Davies: Americana A love letter to the USA by the most English of songwriter
Red Axes: The Beach Goths A masterful sketchpad of songs from the Tel Aviv producers
Richard Thompson: Acoustic Classics II A bright and uncluttered journey around the old master's back catalogue, unplugged
Saint Etienne: Home Counties The trio return with an album of shimmering melancholy and poised pop
St Vincent: Masseduction Annie has her cake while shoving great handfuls of it in her mouth
Shitkid: Fish Imaginative, punk-tinted, strange-pop from Sweden
Slowdive: Slowdive After a 22-year gap, does shoegaze even matter? Yes
Super Besse: La Nuit* Top-drawer Belarusian post-punk? You'd better believe it
The Blow Monkeys: The Wild River Eighties pop-soul crew settling into an impressively comfortable groove
The Bug Vs Earth: Concrete Desert Kevin Martin and Dylan Carlson lay down some high-grade uneasy listening
The Jesus and Mary Chain: Damage and Joy East Kilbride's finest return with their first album in almost 20 years - and it's a cracker
The xx: I See You Southwest London trio return energised - but is that what they needed?
Tom Russell: Folk Hotel Heading into his eight decade, the veteran US songwriter remains on top of his game
Trombone Shorty: Parking Lot Symphony Blue Note debut brings versatile New Orleans star to the big time
Vieux Farka Touré: Samba The fiery music of a country under threat
Share this article
Subscribe to theartsdesk.com
Thank you for continuing to read our work on theartsdesk.com. For unlimited access to every article in its entirety, including our archive of more than 10,000 pieces, we're asking for £3.95 per month or £30 per year. We feel it's a very good deal, and hope you do too.
To take an annual subscription now simply click here.
And if you're looking for that extra gift for a friend or family member, why not treat them to a theartsdesk.com gift subscription?