Oscars 2013: Daniel Day-Lewis |

Film reviews, news & interviews
Oscars 2013: Daniel Day-Lewis
Britain's exiled leading man prepares for Oscar number three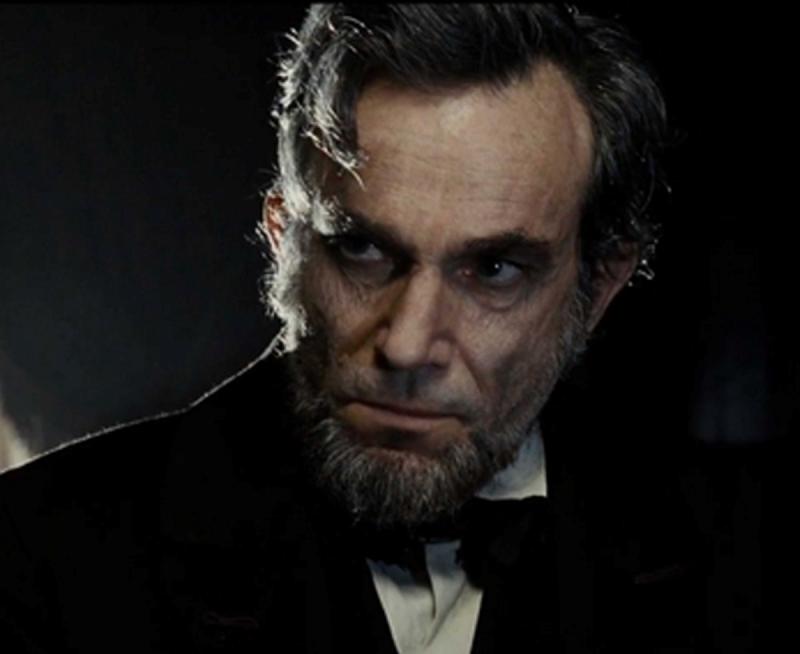 Honest Dan: Day-Lewis gives another master-class in 'Lincoln'
A week from now he could be the all-time Oscar king. If Daniel Day-Lewis's performance in Lincoln wins him a third Best Actor award, it will send him clear of a thoroughbred field of nine past double-winners, Jack Nicholson, Spencer Tracy and Dustin Hoffman among them. Those other nine were all American. Uniquely for an Englishman, Day-Lewis isn't politely respected in Hollywood for his theatrical technique, but matches the screen intensity and exhaustive Method of Brando and De Niro. Ever since his first Oscar as the cerebral palsy-afflicted Irish writer Christy Brown in My Left Foot (1989), he has vanished into roles where he's unrecognisable, not answering to his own name till they're done.
Born into a very different elite in 1957 – his parents were Anglo-Irish Poet Laureate Cecil Day-Lewis and actress Jill Balcon, daughter of Ealing Studios boss Sir Michael Balcon – Daniel Day-Lewis has become the actor of choice to play American giants, whether winning Oscar number two as malign oil magnate Daniel Plainview in There Will Be Blood (2007), or resurrecting a wearily human, benign Abraham Lincoln for Spielberg.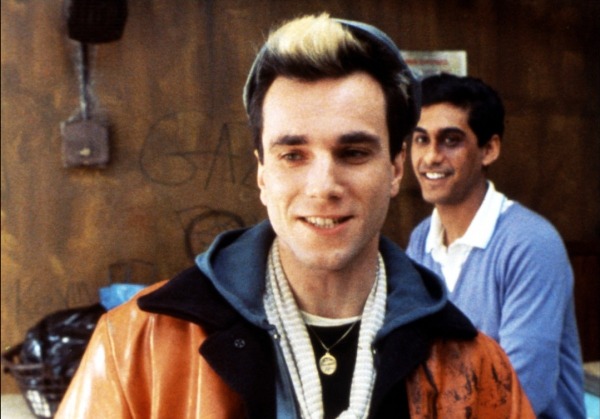 You can glimpse him on-screen as long ago as 1971, as a child hooligan in John Schlesinger's Sunday Bloody Sunday. He tried to become an apprentice cabinet-maker before settling on his mother's career, and a sturdy theatrical background preceded My Beautiful Launderette (1986). With its interracial, same-sex young lovers, exploded class and race stereotypes and vivid humanity, Hanif Kureishi's screenplay pointed to daring possibilities for British cinema. Most were dashed, among them a career in his homeland for Day-Lewis. He's said that the British "kitchen sink" films of the Sixties were "the most important film experience I had", and he develops that tradition here as Johnny (pictured above with Gordon Warnecke), a working-class misfit with bashful virility, and the deep-voiced authority of the actor's real, privileged London background. Merchant-Ivory's A Room With A View, in which he played an effete aristocrat, opened on the same day in New York, giving notice of his chameleon capacities. The New York Critics Circle named him Best Supporting Actor for both. But British cinema didn't have the room for him. In 2007, he said with regret that he couldn't remember the last time there'd been an offer from home.
American Phil Kaufman's film of Milan Kundera's The Unbearable Lightness of Being (1988) made him a leading man. My Left Foot's Oscar made him a star, and began his reputation for extremes of preparation. He stayed in palsied character (pictured right), requiring set-hands to lift him in his wheelchair. Prior to his next role, as proto-Western superhero Hawkeye in Michael Mann's The Last of the Mohicans (1992), he reputedly spent six months living and foraging in the wilderness.
One of his conditions to Spielberg for playing Lincoln was a startling full year of preparation. Tired of the rumours that he was eccentric or insane, he recently explained his methods. "I take a long time because I enjoy the work and it pleases me to take time over it," he told Time Out. "There's huge pleasure in discovery so it's a joyful thing, it's a game." He has, though, also said of acting: "I need to feel that there's a mystery there". The man who quit his last stage role as Hamlet in 1989 because he saw his own father's ghost before him has an equally unfashionable attribute for an English actor: a belief in the inexplicable, and that his job is something more than smoke and mirrors.
He has a belief in the inexplicable, and that his job is something more than smoke and mirrors
Explore topics
More Film
Share this article
We at The Arts Desk hope that you have been enjoying our coverage of the arts. If you like what you're reading, do please consider making a donation. A contribution from you will help us to continue providing the high-quality arts writing that won us the Best Specialist Journalism Website award at the 2012 Online Media Awards. To make a one-off contribution click Donate or to set up a regular standing order click Subscribe.
With thanks and best wishes from all at The Arts Desk