10 Questions for Writer David Mitchell |

reviews, news & interviews
10 Questions for Writer David Mitchell
10 Questions for Writer David Mitchell
The author of 'Cloud Atlas' has turned to modern opera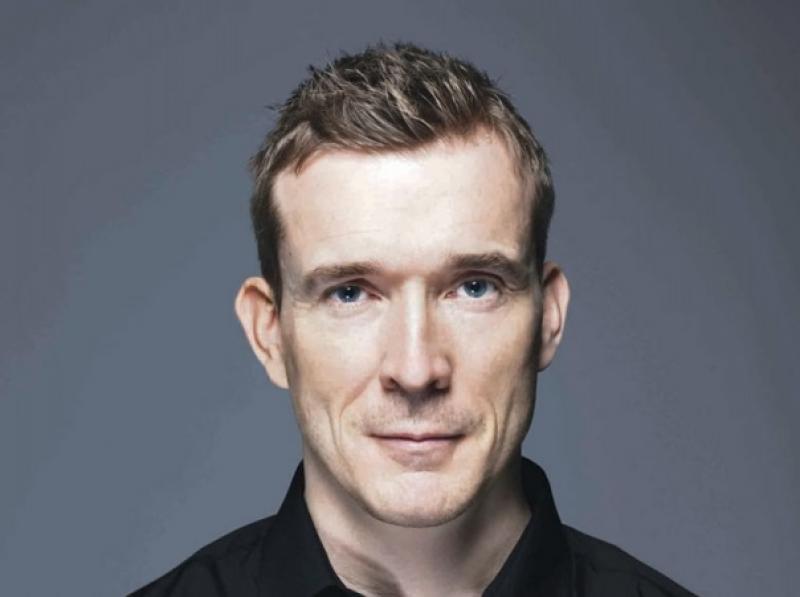 Novelist, librettist, soul snatcher: David Mitchell
"If you show someone something you've written, you give them a sharpened stake, lie down in your coffin and say, 'When you're ready.'" The words belong to Jason Taylor, the stammering 13-year-old poet protagonist of David Mitchell's novel Black Swan Green. But they will do for any artist presenting fresh work. Mitchell is going through an extracurricular phase of presenting fresh work to a different kind of audience. The most widely read of his four novels – Cloud Atlas – was released as a star-spangled film earlier this year. And this week brings the world premiere of his libretto for the ENO's Sunken Garden, a multimedia operatic collaboration with the Dutch composer Michel van der Aa.
You never know what you're going to get with Mitchell. Ghostwritten, his 1999 debut, commuted between genres and continents. He followed it up with the equally impressive but largely unrelated number9dream (2001), in which he dared to depict contemporary Japan through the eyes of a Japanese protagonist (his wife is Japanese, and he did live there before moving in 2004 to West Cork). Then came Cloud Atlas (2004), a compendious time-travelling globe-trotter of a novel which begins and ends in the Pacific of the early 19th century and between times leaps forwards via the present day towards a distant apocalyptic future. Black Swan Green (2007) is his barely disguised roman à clef set in the Worcestershire village in which the author grew up. His most recent novel, The Thousand Autumns of Jacob de Zoet (2011), returned to 18th century Japan.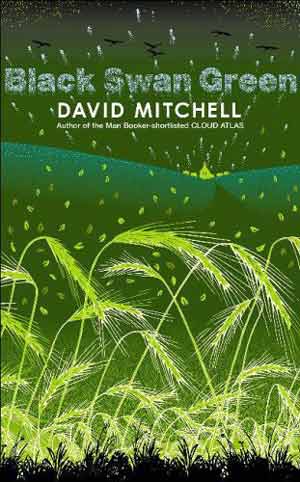 Anyone who has read or seen Cloud Atlas will know that the world of composition is not alien to Mitchell. One of the novel's segments features the relationship between a crusty old English modernist composer called Vyvyan Ayrs and his pushy young amanuensis Robert Frobisher (these sections, set in Belgium in the book, were transposed to Scotland for the film). Mitchell was fond enough of their memory to lift Ayrs's ravishing daughter Eva van Crommelynck out of Bruges and plant her half a century later in the Worcestershire of Black Swan Green, where she advises Mitchell's young alter ego, the budding poet Jason Taylor, on telling the truth in art.
As he explains to theartsdesk, it was Ayrs and Frobisher who indirectly secured him his first operatic commission, Wake, written with the composer Klaas de Vries and premiered by the Dutch National Reisopera in 2010. Sunken Garden is another Dutch collaboration, this time with van der Aa, the product of a novel he had been working on, and may yet complete.
JASPER REES: How does a successful Booker-nominated novelist get involved in writing an opera?
DAVID MITCHELL: Just from one thing leading to another. Stage one was writing Cloud Atlas and having a composer character. A real-life composer Klaas de Vries, an elder statesman of Dutch music, read it and assumed I knew my musicological stuff and came to meet me after an event and over a couple of meetings talked me into writing the libretto for a very particular commission he had received, an opera to commemorate an explosion in a firework factory in 2007, which blew up a sizeable quarter of the town of Enschede. It was a major miracle that hundreds of people weren't killed and only 10. I worked on that with Klaas and then when that was being staged Michel van der Aa saw that and a few weeks later sent an email saying, "If you fancy ever having a meet-up and a chat about a possible blank-slate collaboration where there are no preconditions from the beginning then let's do that." Such a meeting took place and I guess we both figured that we'd like to work with each other and several years later here we are.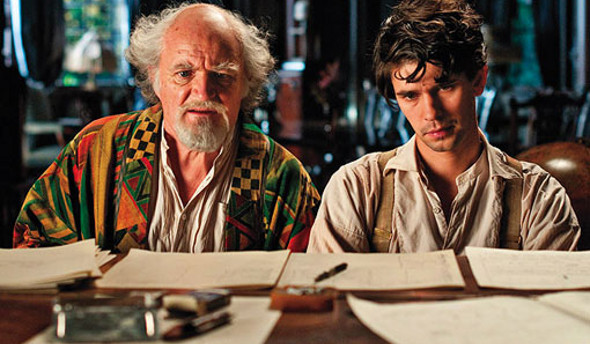 Robert Frobisher and Vyvyan Ayrs from Cloud Atlas are highly believable figures (pictured left, Jim Broadbent and Ben Whishaw in the film of Cloud Atlas), begging the question of whether you did indeed know your musicological stuff. And do you have a sense of what their music sounds like? Ayrs writes a late piece called Der Todtenvogel, while Frobisher's Cloud Atlas Sextet impresses your young protagonist Jason Taylor in Black Swan Green.
It was a conjuring trick. I cribbed most of the musicology from CD sleeve booklets and have no musical training at all. Links between Vyvyan Ayrs and Delius are quite apparent for anyone who knows a bit about Delius's life. I was putting him in the late romantic Delius/more experimental Vaughan Williams and of course some flashes of Elgar tradition. Delius and Vaughan Williams impressionism melts into something rather more modern on occasion. And I would have put Robert Frobisher as messier. Debussy is a good crossover guy. He has one foot firmly in the 19th century - there are moments when it's Chopin and Saint-Saëns - but there are other moments in the orchestral work or the preludes where it really sounds decidedly mid-20th century. So Messiaen and the more modernist Debussy. But he has a soft spot for Scarlatti as well. There seems to be this odd bridge between the mid-20th century and the mid-18th that vaults over everything in between.
How does this knowledge of music, described but not heard in your fiction, coupled with your regular job of writing unaccompanied words, go through some sort of funnel at the other end of which you have to write words to go with someone else's music?
A sentence is a kind of musical phrase anyway even when it isn't being sung
My knowledge and appreciation is there but while it's there, or what I do have is there, I kind of ignored it when I was working on the librettos. First I started with the story in much the same way as I would write a novella. I get frustrated sometimes with the way 19th century opera gives you so little to bond with in the characters. I feel that often when I watch a 19th century opera there's little in the characters that allows me to form a real bond. It's stylised. I feel that the audience has to perform the bond but it's not actually there. When I write fiction, high up on the totem pole of priorities is the principle that unless you give a damn about the character then why should you spend time reading about what he or she is doing and worrying about it? The answer is you don't and that's when the pages drag by slowly. So when I approached the libretto I did approach it with the same principles in mind. It's my responsibility to help, if I can, to make the audience care about the characters on stage in the same way that it's my responsibility, if I can, to make readers care about what happens to people on the page. So I approached the libretto from writerly principles first. And what I know and feel and respond to in music wasn't nowhere but it was at the edge of my vision rather than at the centre of my eye.
That's how I tried to build the stories and the characters that stories are made of. However, then of course you have to write the lines and dialogue or the arias and what the characters say. There is rhythm and a sentence is a kind of musical phrase anyway even when it isn't being sung. I feel every sentence has its own musicality and it may be a mellifluous phrase and it may be much more staccato but it's there. The eyeball can hear it when you read and I believe this is why when you're making those thousand and one decisions about what this sentence will be, your own inner ear is informing these decisions. I always think "maybe" or "perhaps" mean exactly the same thing but you somehow know when to use one and not the other. How could you know that? The meaning is identical, the register is identical. They are both exactly the same, but you still know. I believe it's your eyeballs are telling you the right one. So when I wrote the lines for the libretto of Sunken Garden I tried to use what I know about alliteration and rhythm and half-rhyme and the way we pitch and use intonation and stress and make sentences.
I like to think of everything I do as chapters in one bigger über-novel and the libretti are also chapters in the über-novel
Share this article
Subscribe to theartsdesk.com
Thank you for continuing to read our work on theartsdesk.com. For unlimited access to every article in its entirety, including our archive of more than 10,000 pieces, we're asking for £2.95 per month or £25 per year. We feel it's a very good deal, and hope you do too.
To take an annual subscription now simply click here.
And if you're looking for that extra gift for a friend or family member, why not treat them to a theartsdesk.com gift subscription?