Rosas, Fase, Sadler's Wells |

Dance reviews, news & interviews
Rosas, Fase, Sadler's Wells
A classic of contemporary dance: and a don't-miss event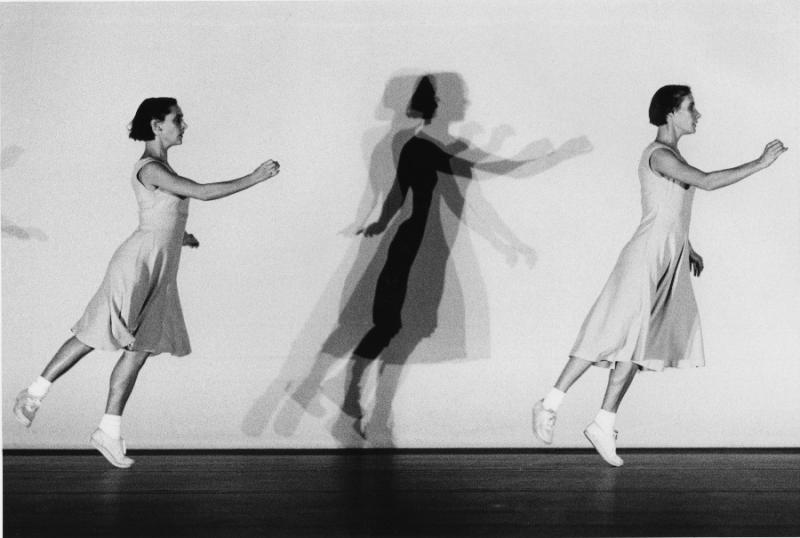 'Fase: Four Movements to the Music of Steve Reich'
How do simple things get complicated? How do they stay simple once they are complicated? These might, perhaps, be the questions from which choreographer Anne Teresa de Keersmaeker, starts. But in fact, she starts, as all great choreographers do, with the music. "Music is always my first partner," she once said. And in Fase: Four Movements to the Music of Steve Reich, three linked duets and one solo, there are indeed three people on stage: de Keersmaeker herself, the wonderful Tale Dolven, and Steve Reich, absent but ever present.
All dance is a combination of form (the steps) and emotion (the purpose behind them). Repetition intensifies form even as it challenges and interrogates emotion. If the same thing done with a different emphasis means something different, what does that say about the form? Does it mean something at all? Does it expand meaning, or does it mean nothing?
These are questions that arise in writing about de Keersmaeker's work, reliant as it is on endless repetitions, big and small. But they are not questions one wants to ask while watching: then there is just an endless rush of adrenalin, as, breath held, the audience is mesmerised by the sheer visceral thrill of the measured, swinging rush of controlled force.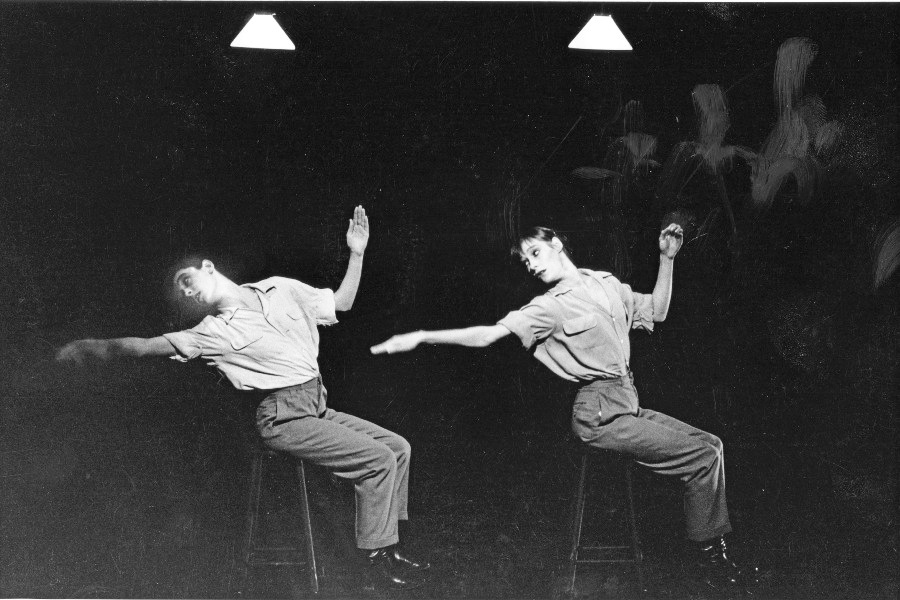 "Piano Phase", the opener (main picture, above), is by far the longest section, as de Keersmaeker and Dolven turn endlessly in perfect counterpoint to Reich's piano piece in front of a white scrim, three shadows following along behind them, merging and blending. Half-turn by half-turn, in swirly, slightly girlish dresses, white ankle socks and sneakers, they cover a straight line along the back of the stage, blank-faced. As the repeated series of steps grows familiar, small variations become visible: de Keersmaeker brushes her hand against her face; Dolven turns her head to glance quickly at the older woman.

Turn, pause, hold, repeat; it occurs again and again. When finally the pattern breaks, the shock is enormous. Yet all that has happened is that the pair have moved a third of the way down the stage, and begun the same steps all over again. But now de Keersmaeker exhales loudly, a matador sigh of exasperation, on the turn; Dolven flicks her arms back more strongly, lifts her chin. Tiny gestures that in other choreographers' works would go unnoticed, here take on the aura of drama.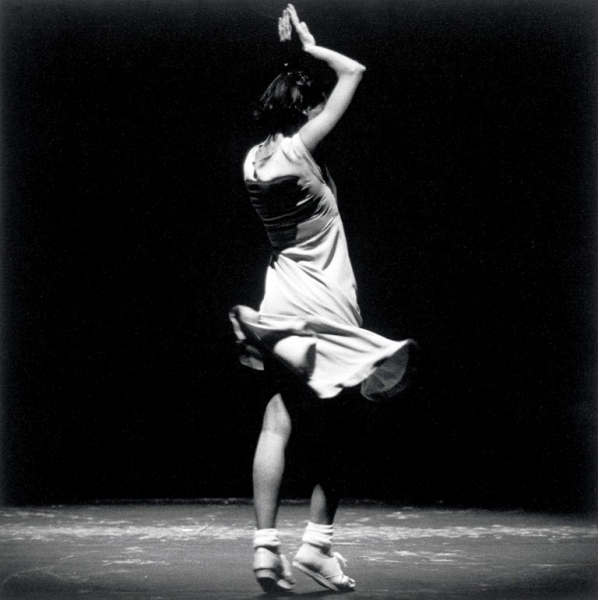 The second phase, "Come Out" (pictured above), is set to a line of spoken text which disintegrates through repetition as the pair, now severely dressed in khaki and heeled boots, sit on stools under two pendant lights, using only their upper bodies to create a stuttering semaphored language of movement. "Violin Phase" (pictured below) is a solo for de Keersmaeker, a seemingly doodled set of half-turns that in fact precisely map the four sides of a square, with a rigidly quartered centre carved out.

The final "Clapping Music" sees them both back in khakis, performing in profile against a white rectangular light, with no more chance of stepping out of that flat plane than an Egyptian frieze would have. Yet in this rigid position, the step, kick, hop on sneakered point turns into, still stoney-faced, a stuttery little bop: rigid, formal, formalised, but bopping none the less.

Formal and expressive, blank-faced and slyly funny, Anne Teresa de Keersmaeker has no interest in making life easy for her audiences. Yet give her a modicum of serious attention, and she will give her audience everything.
Rosas perform at Sadler's Wells on Tuesday (Rosas danst Rosas), Thursday (Elena's Aria) and next Saturday, 16 April (Mikrokosmos)
The audience is mesmerised by the sheer visceral thrill of the measured, swinging rush of controlled force
Explore topics
Share this article
Subscribe to theartsdesk.com
Thank you for continuing to read our work on theartsdesk.com. For unlimited access to every article in its entirety, including our archive of more than 7,000 pieces, we're asking for £2.95 per month or £25 per year. We feel it's a very good deal, and hope you do too.
To take an annual subscription now simply click here.
And if you're looking for that extra gift for a friend or family member, why not treat them to a theartsdesk.com gift subscription?