Judge of major art prize in intimate relationship with winner |

Featured Buzz reviews, news & interviews
Judge of major art prize in intimate relationship with winner
Thursday, 17 February 2011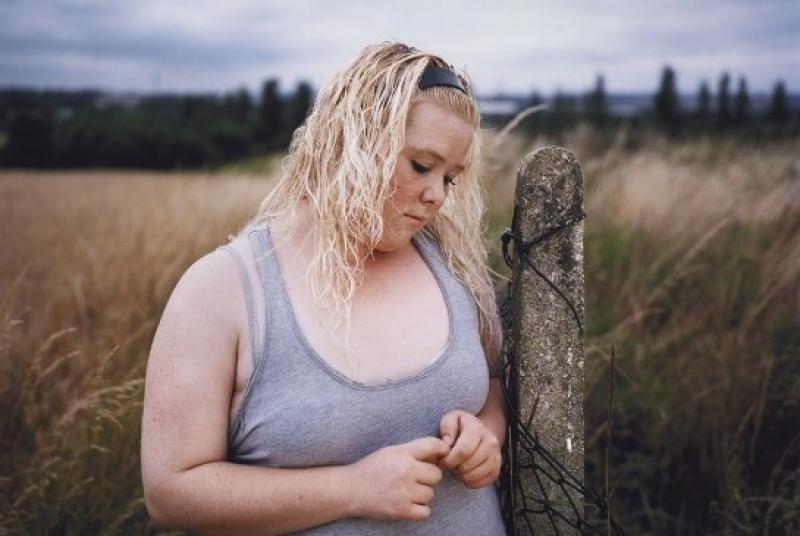 Abbie Trayler-Smith's 'Untitled', from her series 'Childhood Obesity', was not among the strongest works in the competition
We usually leave art award controversies to the Turner Prize at Tate Britain. So it's a surprise to hear that the National Portrait Gallery has stepped up to the plate with their annual Taylor Wessing Photographic Portrait Prize. And if you've already seen the exhibition, we're not talking about any eyebrows that might have been raised over second prize-winner Panayiotis Lamprou's rather revealing portrait of his young wife.
The gallery, which houses royal portraits from the earliest Tudors to Princes William and Harry, as well as photographs and paintings of more recent public figures and celebrities, managed to get itself into a sticky situation concerning one of its judges, as theartsdesk can exclusively reveal. Harry Borden, an award-winning portrait photographer himself, just happens to be the partner of one of the winning entrants, Abbie Trayler-Smith. In fact, Trayler-Smith had just given birth to Borden's child when the award ceremony was held last year.
Sandy Nairne, director of the NGP, tells theartsdesk how he became aware of the close relationship: "I didn't know anything about their relationship until the awards night in November. We do the judging in August, so quite a long time beforehand. But on the night of the award ceremony it became quite clear that Harry Borden was the father of Abbie Trayler-Smith's young baby. So it was only at that moment, on that night, that I realised that we should investigate."
An investigation was carried out by an independent audit committee and although it subsequently found no grounds for confiscating the prize, it recommended changes in order to avoid future conflicts of interest. From next year prospective judges (who number six, including Nairne) will be given an early briefing about the importance of declaring conflicts of interest as soon as they are approached for the job.
Nairne states that Borden had told him that he had been unaware that Trayler-Smith had entered the competition at the time he was appointed judge. "He was very clear about it," Nairne explains. "He felt he'd followed processes as he'd been asked to and, in effect, it was to do with the sequence in which Abbie Trayler-Smith had entered the competition before he was judge. He was appointed quite late and we'd actually had someone else who had not been able to be judge."
Obviously it's none of my business to comment on their relationship
Although the competition is judged anonymously (the work, unlike the judging for the Turner Prize, is seen without knowledge of who the artists are) it would appear that Borden neither recognised his girlfriend's work - an image of an obese teenager (main picture) from her recent project entitled Childhood Obesity - nor was told by her that she had entered the competition. "Obviously it's none of my business to comment on their relationship," Nairne added.
The hugely popular prize attracted more than 6,000 entrants this year. Sixty were selected for the exhibition, from which four cash-prize winners were selected. Trayler-Smith, a freelance photojournalist, was awarded fourth prize, which carries an award of £1,000. The £12,000 first prize was awarded to David Chancellor for his image of a teenage deer-hunter, Huntress with Buck.
When the exhibition opened in November I'd argued that although three of the four winners had presented striking images, I'd felt that the fourth, Trayler-Smith's, had not been a strong enough contender that year. Certainly I'd felt more deserving images, such as Tom Martin's immensely powerful Child Prisoners, Ruyigi District Prison, Burundi, had been overlooked.
It was only at that moment, on that night, that I realised that we should investigate
More Featured Buzz
Share this article
We at The Arts Desk hope that you have been enjoying our coverage of the arts. If you like what you're reading, do please consider making a donation. A contribution from you will help us to continue providing the high-quality arts writing that won us the Best Specialist Journalism Website award at the 2012 Online Media Awards. To make a one-off contribution click Donate or to set up a regular standing order click Subscribe.
With thanks and best wishes from all at The Arts Desk