Lost Treasures of Strawberry Hill review - a brave attempt to recreate an important collection |

reviews, news & interviews
Lost Treasures of Strawberry Hill review - a brave attempt to recreate an important collection
Lost Treasures of Strawberry Hill review - a brave attempt to recreate an important collection
150 items returned to their Gothic Revival home
Saturday, 27 October 2018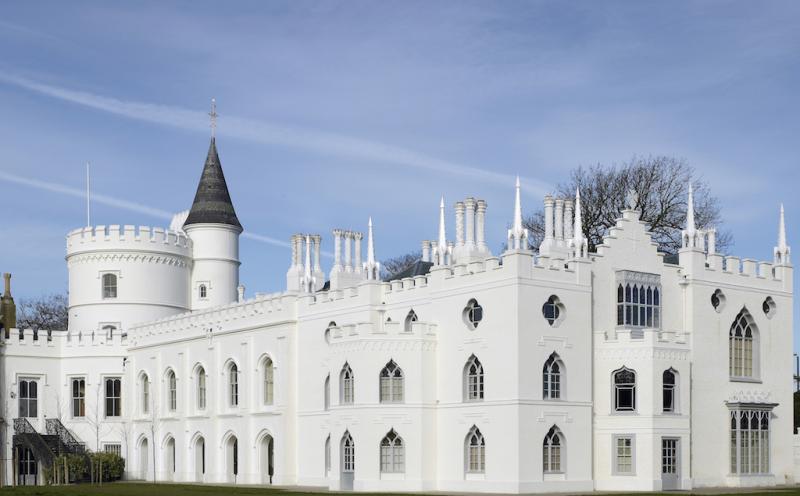 Strawberry Hill House
It took 24 days to sell off the 4,000 items which Horace Walpole had amassed during 50 years of avid collecting.
He bought a modest property beside the Thames in Twickenham in 1749 and,
by 1790
, had extended and transformed it into a fairy tale summer palace where he could throw lavish parties and show off his collection to friends and visitors.
With its towers, slender turrets and decorative chimneys, Strawberry Hill is a Gothic revival fantasy. The design was cobbled together by Walpole with the help of the artist Richard Bentley and the amateur architect John Chute. Ideas were gleaned from various sources; the canopied niches of the Gallery, for instance, were borrowed from a tomb in Canterbury Cathedral while the fan-vaulted ceiling was copied from the side aisle of Henry VII's chapel in Westminster Abbey (the Gallery pictured in final image).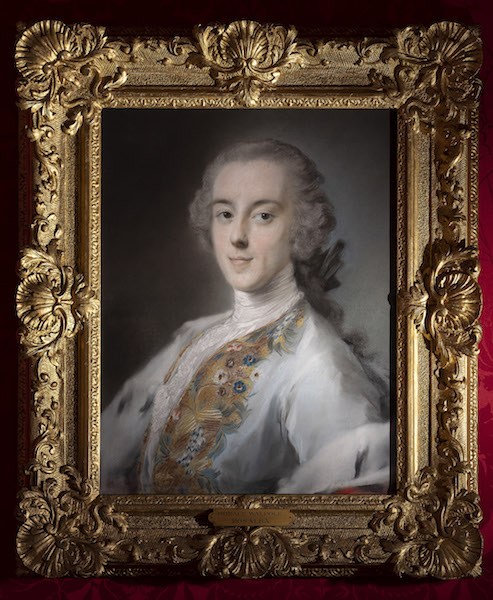 A £10 million grant has paid for the recent restoration of the house; but it was conceived largely as a theatrical backdrop for the collection so, despite the splendour of the newly gilded ceilings and silk-lined walls, it cries out to be filled with artefacts. Lost Treasures of Strawberry Hill is an ambitious attempt to recreate this former glory by reuniting as many of the artworks as possible. Knowing that his collection would probably be dispersed after his death, Walpole catalogued every item and made detailed drawings of the layout of each room. This information provided an invaluable starting point for curators Michael Snodin and Silvia Davoli, who have spent five years tracking down key works and arranging for their temporary return to Strawberry Hill.
The exhibition comprises some 150 items, many of them portraits of Walpole and his extended family. In 1741, while in Venice on the Grand Tour, Walpole sat for Rosalba Carriera; her pastel (pictured above right) shows him as a rather diffident young man with a Cupid's bow mouth set in an elongated face. Her lightness of touch is weighed down, though, by the elaborately carved and gilded frame that surrounds the picture.
In the Great Parlour there is a portrait of Walpole's father, Sir Robert, who, as Britain's first Prime Minister, looks altogether more serious and substantial than his son. Beside Robert hangs his wife, Catherine Shorter, who was considered a great beauty, and his mistress, Maria Skerret, with whom he spent more and more time and would later marry. In 1780, Walpole commissioned Joshua Reynolds to paint his great nieces, The Ladies Walgrave as the Three Graces (pictured below left). Reynolds portrays them sitting round a table sewing; but with their powdered wigs, rouged cheeks and white dresses they look rather solemn and sepulchral and have been likened to the Fates.
One of the gems of the collection is a portrait by Anthony van Dyck of the Percy sisters: Lady Dorothy, Countess of Leicester, and Lady Lucy, Countess of Carlisle. Walpole bought the picture at auction for 29 guineas and considered it one of his "Principle Curiosities". Another favourite was Portrait of a Young Man as a Shepherd, 1658-60, by Peter Lely. Walpole was fascinated by the back story to his pictures and (wrongly) thought that this languidly beautiful youth was the poet-prodigy, Abraham Cowley. There's no doubt about the identity of Sarah Malcolm, a serial killer whom William Hogarth painted in prison shortly before her execution in 1733. Rather than demonising her, he shows her sitting at a table looking remarkably composed and resilient.
The Tribune, a vaulted room with a gilded ceiling, was named after the Medici's cabinet of treasures in the Uffizi Gallery in Florence and contained many of Walpole's "Principle Curiosities". Among his many beautiful miniatures are Nicholas Hilliard's exquisite portrait of Sir Francis Drake and a delicate likeness of Katherine Howard by Hans Holbein. In a nearby cabinet is one of the oddest items on display: a lace cravat carved out of limewood by Grinling Gibbon, which Walpole actually wore to receive important guests along with some decorative gauntlets supposedly owned by James I.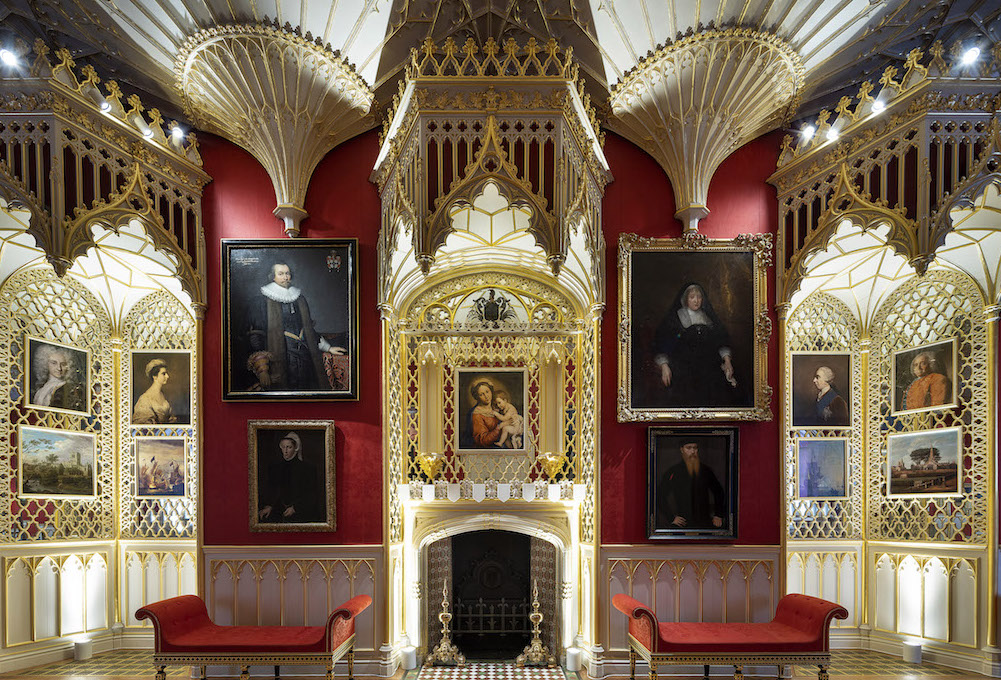 Large gaps in the cabinet remind one of how much is missing from the display, though. Walpole filled every inch of wall with paintings, drawings and prints and every nook and cranny with sculpture, carvings, furniture, porcelain, armour and an array of archaeological finds and historical curios. Despite the curators' best efforts, the majority are still at large and many of the rooms feel empty and forlorn. The lighting is especially terrible, so you need a lively imagination to conjure the excitement generated among visitors by the mysteries of candle light; and no amount of gilding and fine silk can make up for the absence of so many odd and interesting artefacts.
Knowing that his collection would probably be dispersed after his death, Walpole catalogued every item and made detailed drawings of the layout of each room
rating
Share this article