Women at War, Netflix review - contrasting stories entwine during the chaos of World War One |

reviews, news & interviews
Women at War, Netflix review - contrasting stories entwine during the chaos of World War One
Women at War, Netflix review - contrasting stories entwine during the chaos of World War One
Passion, intrigue and heartbreak behind the front lines
Thursday, 26 January 2023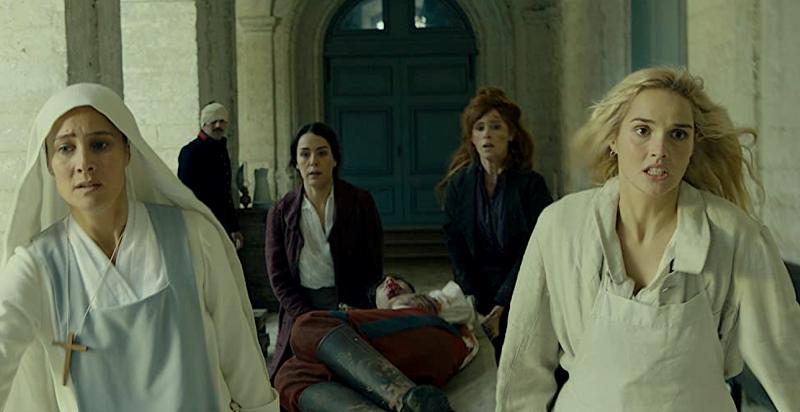 Agnès, Caroline, Marguerite and Suzanne (left to right) go to war
A sprawling French-made drama set in the early days of the First World War in 1914, Women at War tells the stories of a quartet of female protagonists as they struggle to make sense of the mayhem which suddenly engulfs them.
The series – its French title is
Les Combattantes
– was filmed in the photogenic Vosges region of eastern France and is set around the town of Saint-Paulin (also the name of a semi-soft French cheese, as it happens), which finds itself perilously close to the front line as the Germans invade.
Fans of top French cop show Spiral will be delighted to see the flame-haired Audrey Fleurot as Marguerite de Lancastel, a prostitute from Paris who now turns up in the vicinity and seems to take an inordinate interest in the whereabouts of the French troops. She's joined by Julie de Bona as Agnès, a mother superior at the local convent, Camille Lou as Suzanne Faure (pictured below), a trained nurse who illegally performs abortions, and Sofia Essaïdi as Caroline Dewitt, who has married into the Dewitt truck-manufacturing business. Essaïdi also appeared recently in the staggeringly violent crime thriller Overdose (on Amazon Prime).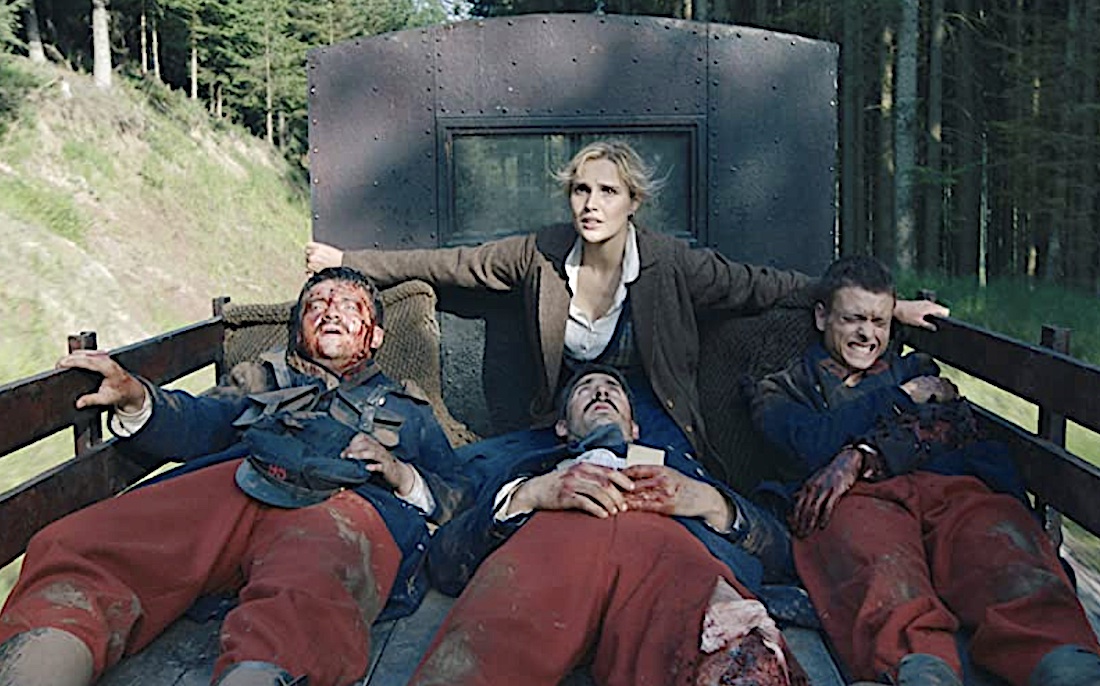 The show contains elements of romance, mystery, melodrama and even soap, but the looming menace of war acts like a blow-torch, bringing the emotional temperature to boiling point and driving the characters to ever-greater extremes. In the Dewitt household, trouble brews when Caroline's brother-in-law Charles (Grégoire Colin) tries to strike a lucrative deal with the government to manufacture shells instead of trucks, but Caroline trumps him by persuading General Duvernet (Tchéky Karyo, of Baptiste fame) that they can do far more good by converting their trucks into ambulances. In a major #MeToo boost, the women from the local brothel step up to serve as ambulance drivers. However, all of this drives the embittered Charles to seek a terrible revenge, not least because it may mean he gets drafted into the military.
Meanwhile Marguerite pursues her mission of spying on the French soldiery, but suspicions that she's an agent for the Germans prove to be unfounded. In fact, she's trying to track down her long-lost son Colin (Maxence Danet-Fauvel, pictured below), the only thing of value that remains from her disastrous past. Colin – is that really a French name? – is a graduate of the prestigious Saint-Cyr military academy, but that doesn't mean he's not capable of jumping to catastrophically wrong conclusions about Marguerite.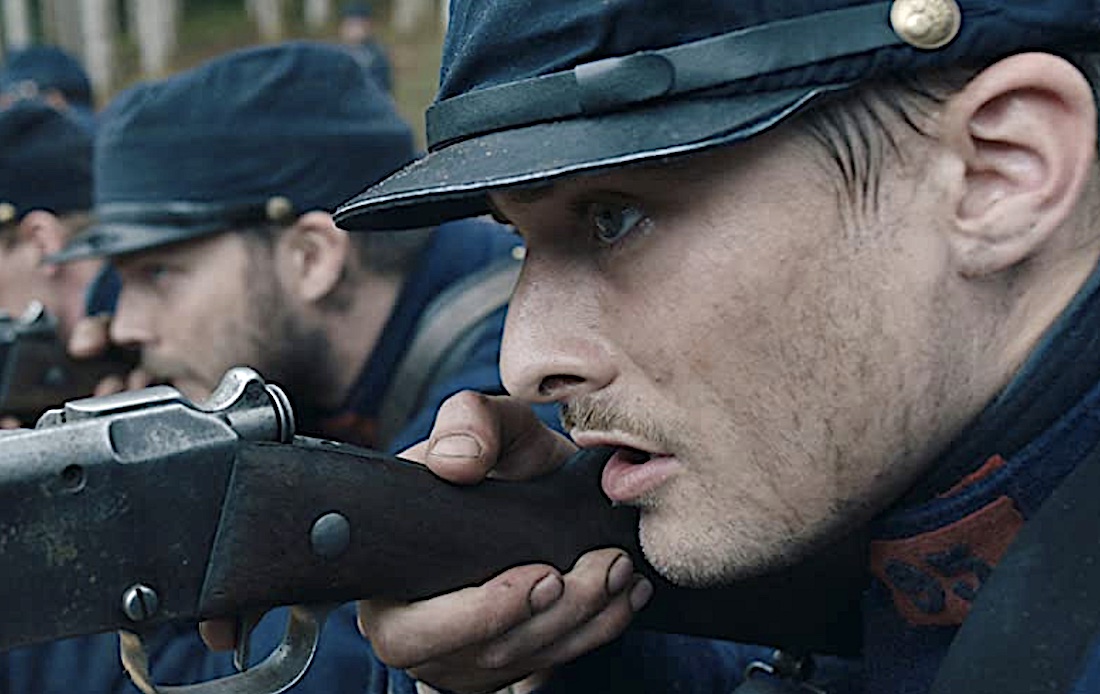 Marguerite may not be a spy, but there's at least one other character who is, luring the French military into a fiendish trap by giving them bogus information about what the Germans are up to. Women at War delivers some hectic and quite graphic battle sequences, and some ghastly scenes inside the field hospital, though the tactical nous of the French often seems to be nonsensically non-existent.
For an attack on a German chlorine gas depot, for instance, it doesn't occur to anyone to bring gas masks, though nit-picking pedants might feel inclined to point out that gas wasn't used until 1915. As for the French troops' bone-headed technique of advancing in a bunch up a path through the woods, it makes them sitting ducks for German machine guns. Also the show creates the strange feeling that the entire war is being conducted within a short truck-ride of Saint-Paulin, where everyone goes out, has a quick battle and then comes back again.
Amid all this, there's plenty of room for a tragic storyline about an abusive priest who exploits a naive young nun at the convent. This impales Mother Agnès on the horns of a brutal dilemma, since she herself has not been wholly observant of her vows of poverty, chastity and obedience.
It isn't exactly War and Peace, though it may be a bit Les Misérables, but Women at War is a comfortably bingeable watch, and has its sinews stiffened by all-round strong performances from its excellent female cast. The men, it's fair to say, pale by comparison.