The Tourist, BBC One review - gripping Outback thriller from the Williams brothers |

reviews, news & interviews
The Tourist, BBC One review - gripping Outback thriller from the Williams brothers
The Tourist, BBC One review - gripping Outback thriller from the Williams brothers
It's kill or be killed for Jamie Dornan's amnesiac protagonist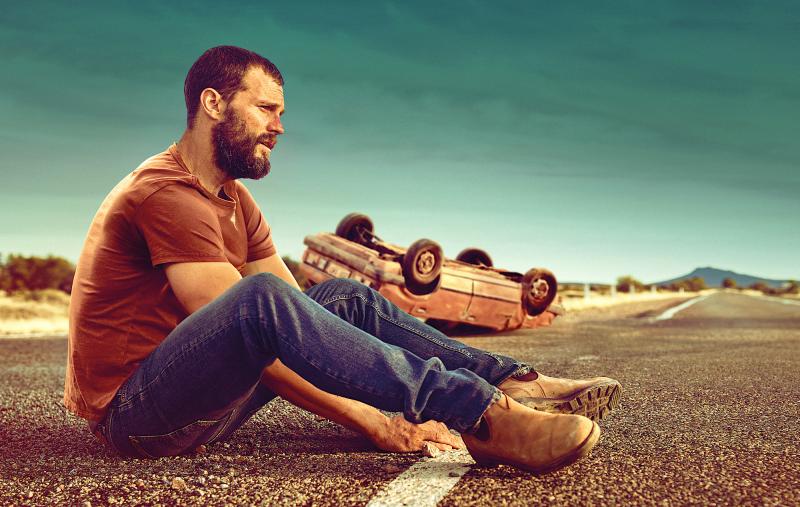 Bewildered of Oz: Jamie Dornan as The Man
This latest outing from the astonishingly prolific Jack and Harry Williams (The Missing, Baptiste, The Widow, Strangers etc) gives itself a huge leg-up by exploiting the epic lonely spaces of the Australian Outback.
The opening sequence of episode one was a blinder, a self-contained mini-drama about a motorist stopping at a decrepit service station to use the facilities, then finding himself pursued by a malevolent articulated truck, looming ever larger in his rearview mirror as he sings along to "Bette Davis Eyes" on the car radio.
The cat-and-mouse pursuit was shot with filmic grandeur, as the monster vehicle sparred with its victim's puny little hatchback, throwing up huge dust-trails as the vehicles veered off-road and into the wilderness. A few debts to Steven Spielberg's Duel here obviously, but if you're going to steal, you might as well steal from the best.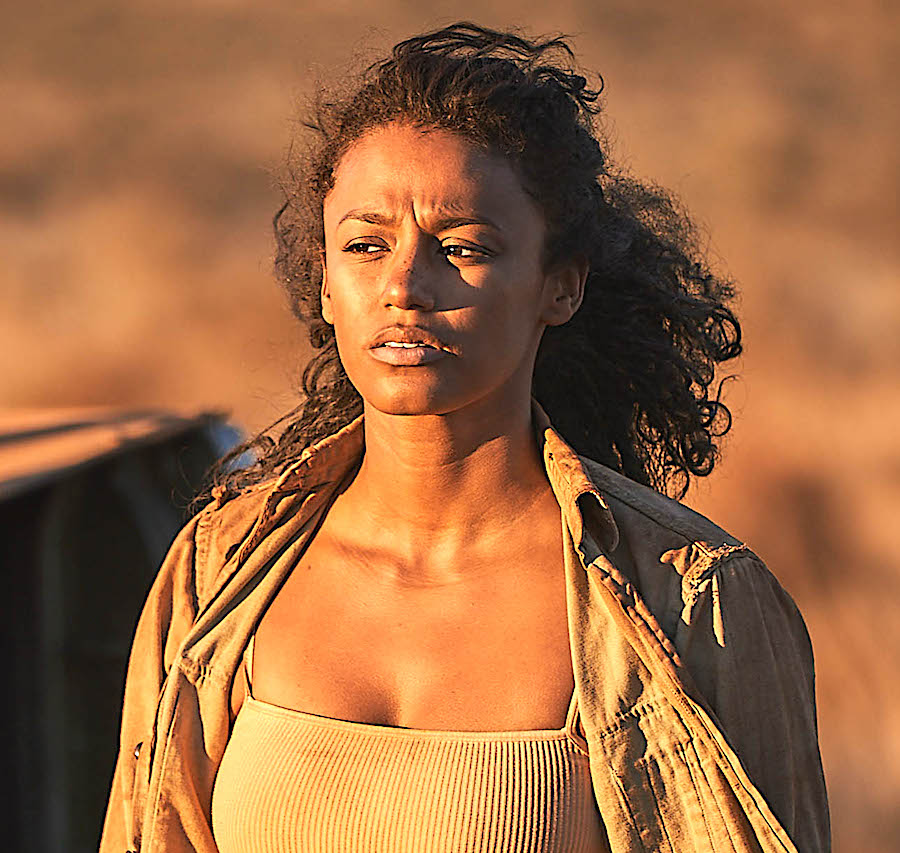 The Williams brothers stories usually involve a missing person. In The Tourist, they've turned that around by giving us a central character, billed only as The Man (a bemused and battered Jamie Dornan) who, after the truck has bulldozed his car, is suffering from total amnesia. Thus, we have our leading man, but this time it's everything in his life that's gone missing.
His quest for his identity and how he ended up in this sun-baked purgatory will lead him down many weird and quirky alleyways, and the original set-up does a persuasive job of evoking his total incomprehension and confusion. Recuperating in a quaint nowheresville hospital, he's visited by probationary officer Helen Chambers (Danielle Macdonald) from the Cook Springs police department. She knows virtually nothing about police work, and The Man isn't able to tell her anything anyway. Chambers's relationship with her bullying, self-obsessed boyfriend Ethan will lend the narrative one of its strands of black humour, but though she seems naive and unworldly, Chambers will prove to have some solid detective's instincts that will make her a significant player in the story's development.
Whether The Tourist's end will prove to be as strong as its beginning remains to be seen, but in the first couple of episodes the Williamses have had great fun setting up a string of startling and seemingly inexplicable events with which to torment the luckless Man (though we learn in due course that his name is Elliot). His visit to a deserted diner in the one-horse-town of Burnt Ridge, prompted by an anonymous note he found in his pocket, ended with a bomb explosion, from which The Man was only saved because Luci the waitress had spilled a glass of lemonade over him. But, it transpires, his encounter with Luci (Shalom Brune-Franklin, pictured above) wasn't an accident.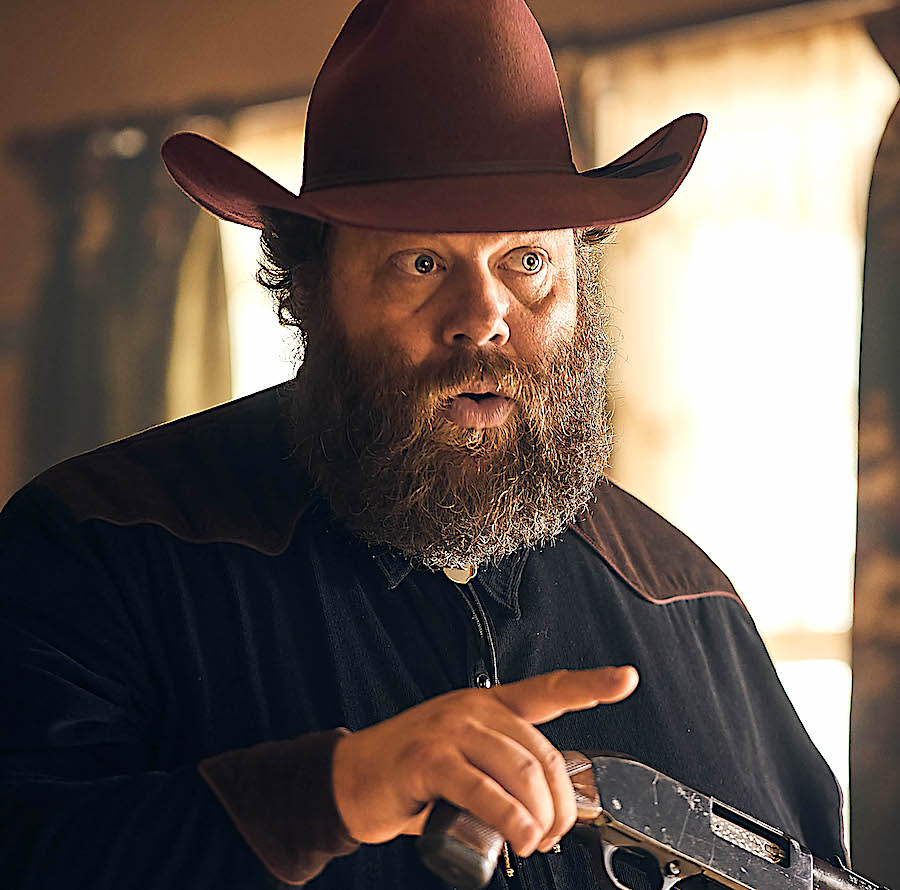 But why did he hide a mobile phone inside a toy koala, then dump it at the Saddle Back roadhouse? Who is the man who calls him on it from inside the oil drum in which he has been buried alive, his plight apparently caused by The Man's behaviour? And why is bearded, shotgun-toting American Billy (Ólafur Darri Ólafsson, pictured right) trying to kill The Man?
Dornan does a fine job of conveying confusion, fear and disorientation, but has also begun to give a few glimpses of a shrewder, harder character lurking behind them. It seems likely he will prove more than a match for DI Lachlan Rogers (Damon Herriman), the big-city detective who has made it his mission to tackle the amnesiac-stranger mystery. Like most of the characters, DI Rogers has been equipped with a private repertoire of tricks and tics, as if the Williams brothers have been taking a few tips from the Coens. But it's extremely watchable, and might even be making the earliest possible bid to become one of the TV events of the year.