Spiral, Series 8, BBC Four review - dark days in the City of Light |

reviews, news & interviews
Spiral, Series 8, BBC Four review - dark days in the City of Light
Spiral, Series 8, BBC Four review - dark days in the City of Light
Final series of the show that's more than just a 'policier'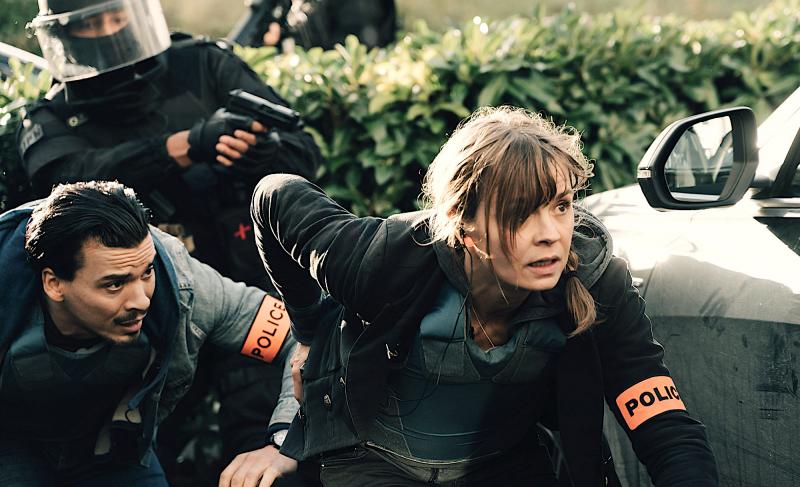 Ali Amrani (Tewfik Jallab) and Laure Berthaud (Caroline Proust)
The discovery of a grotesque murder is the traditional way to begin a new series of Spiral, and this time around the cadaver belonged to a young Moroccan boy, nicknamed Shkun. He'd been beaten to death with an iron bar and stuffed into a laundromat washing machine.
Of course, this was only the end of a piece of string leading Captain Laure Berthaud and her team into a labyrinth of organised crime and drug-smuggling.
This is Spiral's eighth and final series (on BBC Four), which is perhaps why the mood feels even more dour and downbeat than usual. This is not least because it opened with Gilou (Thierry Godard, pictured below) in prison after taking the fall for blackmail and theft (albeit in the process of cracking open an exceedingly murky case) at the end of Series 7, but also because the unrelenting procedural hurdles of police work are visibly grinding our protagonists down.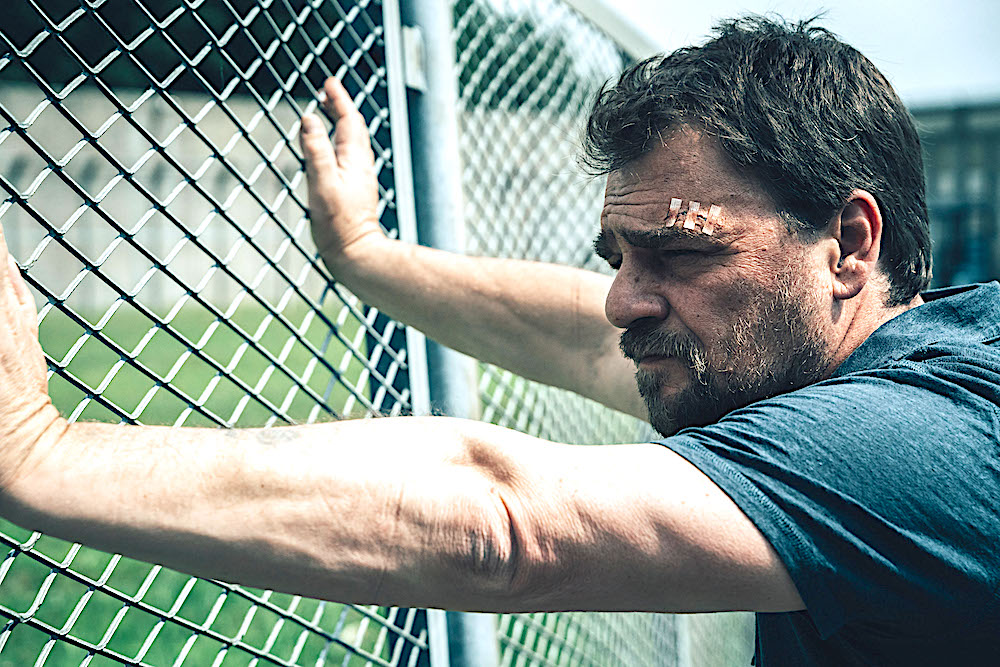 When they wanted to question Souleymane, a murder suspect and acquaintance of the dead boy, they were soon entangled in a complicated scientific debate about whether they were able to calculate his age accurately enough to determine whether or not he was still a minor. Steely defence lawyer Joséphine Karlsson (Audrey Fleurot) managed to get an interview statement thrown out because Ali Amrani, the policeman who translated Souleymane's Arabic into French, wasn't a certified interpreter. The unscrupulous Karlsson even used a photo of Souleymane's younger brother to convince the judge that he was under age.
Beneath the series-long arc kicked off by the death of Shkun (real name Amin Allawi), a mosaic of interlocking stories is playing out. The star-crossed love affair between Gilou and Berthaud (Caroline Proust) seemed to have been thrown a lifeline when Gilou was allowed out of prison in order to infiltrate the crime empire of Cisco, a fellow inmate, but his parole conditions won't allow him contact with Berthaud, intensifying the angst which permanently envelops them. By contrast, Karlsson's relationship with Lola, her former prison cellmate, is moving speedily from the professional to the intimate. However, by taking too close a personal interest in Souleymane's case Karlsson has left herself exposed to a gang importing cocaine from Cayenne. They're trying to coerce her into defending one of their drug mules (pictured below, Audrey Fleurot with Ayoube Barboucha as Souleymane).
Spiral has always excelled at depicting the frequently fraught relationships between police, judiciary and politics, and maintains its subtle touch (though fans will surely be missing Philippe Duclos's splendid Judge Roban, who bowed out at the end of the last series). Berthaud's involvement in Gilou's extra-curricular shenanigans has left her unit under a cloud and being deprived of high-profile cases, poisoning her relationship with Judge Bourdieu (Clara Bonnet) and thwarting the career ambitions of their boss Arnaud Beckriche (Valentin Merlet). Poor Beckriche also fell foul of the eagerness of politicians to jump the gun for their personal self-advancement, when the grandstanding préfet forced him to divulge details of police operations far too prematurely. At least Beckriche has gained some hard-earned wisdom – "you can't change people. It's better to make good use of their faults."
The drama is played out in a Paris that looks less than ever like the tourist-friendly City of Light, distant glimpses of the Eiffel Tower or the Sacré-Cœur only emphasising how far we are from them. The Louvre or l'Opera Garnier don't get a look in as the action homes in on the insalubrious Barbès district, and Spiral's Paris is increasingly one of crime, drugs, poverty and illegal immigration. The episodes are sprinkled with shots of rough sleepers on pavements or crowded under flyovers, and the sense of a civilisation coming apart at the seams is uneasily ever-present (and this series was shot pre-Covid). This is more than just your average policier.