Showtrial, BBC One review - drama a cut above the rest |

reviews, news & interviews
Showtrial, BBC One review - drama a cut above the rest
Showtrial, BBC One review - drama a cut above the rest
A sharp script fuels this twisty murder mystery
An ordeal by media for Cleo Roberts (Tracy Ifeachor) and Talitha Campbell (Celine Buckens)
This latest offering from the ubiquitous World Productions (creators of Line of Duty, the farcical but strangely popular Vigil, Bodyguard etc etc) is a whodunnit, a howdunnit and a whydunnit, as it explores the mysterious disappearance and death of university student Hannah Ellis.
Thanks to a smart and sometimes blackly-comic
script
by Ben Richards,
Showtrial
is a notch or two above a lot of the cut-and-paste dramas that have been clogging the schedules lately, and even goes so far as to credit the viewer with being able to discern that there may be more to somebody's personality than its mere superficial characteristics.
You may already have watched the whole series on iPlayer, though it's also being broadcast weekly on BBC One on Sunday nights. Thus you may not need me to tell you that the character you'll love to hate is Talitha Campbell (Celine Buckens), the snarky, supercilious and condescending daughter of billionaire property developer Sir Damian Campbell. The very notion of introducing a billionaire property developer is like chucking lumps of raw meat into the jaws of the social justice mob, but while you couldn't say James Frain (pictured below) makes Campbell likeable, he is at least prepared to stand his ground and suffer the ensuing brickbats. He is brazenly impervious to the glares of disapproval when he breezes off in his helicopter for a weekend of shooting helpless wildlife in Scotland.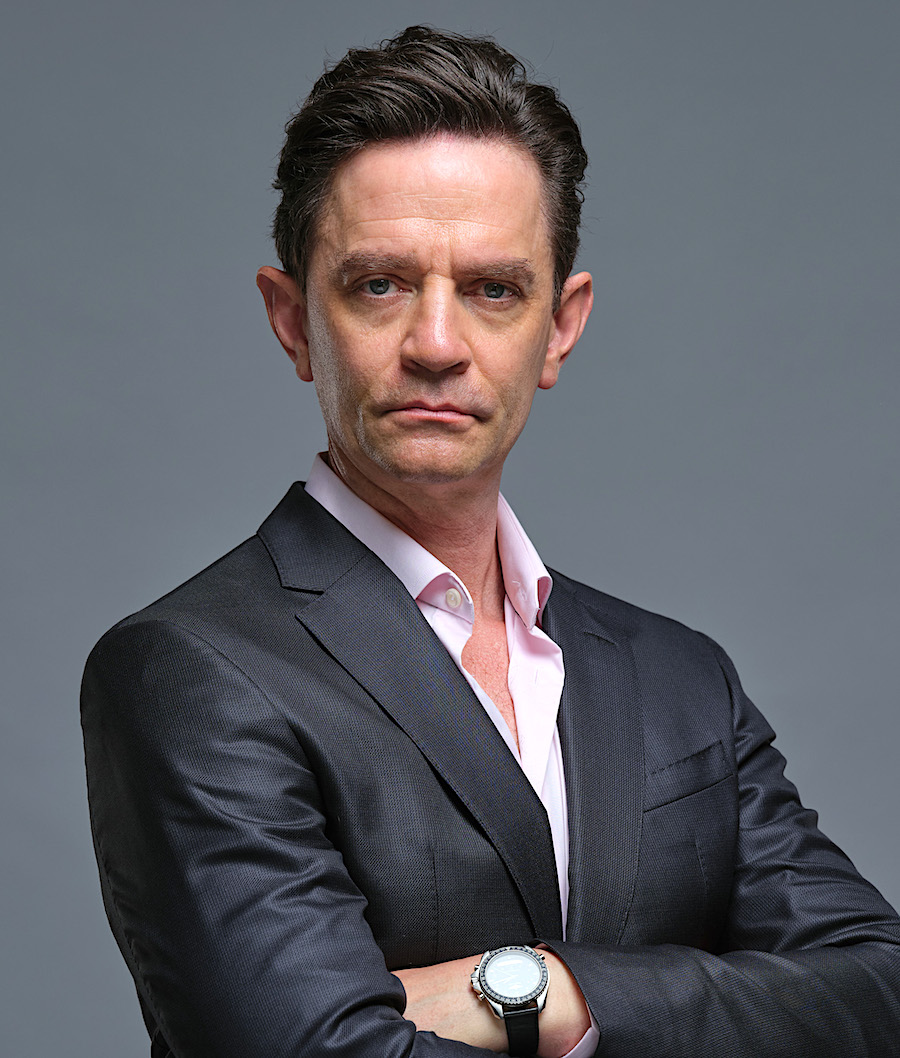 Richards's screenplay toys with notions of class and privilege. Talitha, with her ostentatious bubblegum-green fingernails, may be a Roedean drop-out and spoiled brat, and she may also be a scheming murderess (though that aspect of the plot keeps twisting and wriggling right up to the end), but she has taken a stand against her toxic family background by refusing to accept any of her parents' money to fund her stint at Bristol University. Instead, she's helped to pay the bills by becoming a part-time sex worker, a fact which doesn't play too strongly in her favour when she ends up in court, accused of having killed Hannah Ellis in a sex-game involving asphyxiation with a scarf. The fact that Hannah was a girl from a comprehensive who succeeded by talent and hard work added a competitive class-war frisson to their once-friendly relationship.
Everybody has their particular axe to grind. Leading the murder investigation is DI Paula Cassidy, played by Sinead Keenan (pictured below) with a furious edge of rampant ambition. She knows this is a career-making case, not least because Talitha was apparently abetted in her crime by Dhillon Harwood (Joseph Payne), the rather creepy son of shadow cabinet minister Meera Harwood (Lolita Chakrabarti). Cassidy is determined to get a conviction nailed down, and she's not too fussy about which corners she cuts. But standing in her way is Cleo Roberts, a mere duty solicitor assigned to defend Talitha who just happens to be a cool, resourceful legal powerhouse. It would never happen in real life, but Tracy Ifeachor plays Roberts with a commanding sense of purpose.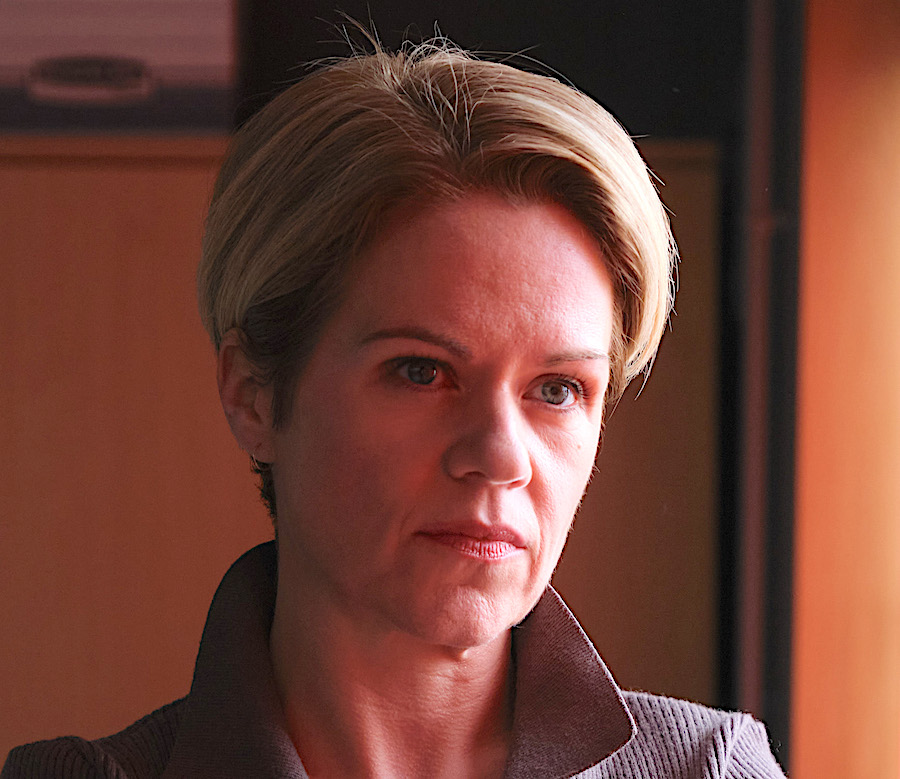 Meanwhile, Meera is steeped in leftist politics (for instance, she attends an event commemorating the 1976 Grunwick strike, a cause célèbre of the trade union movement which involved many Asian and Afro-Caribbean workers). Sir Damian, typically, scorns Meera's "social justice posturing", and she certainly has no hesitation in cynically throwing university lecturer Dr Stephen Vendler (Alec Newman), who has a fatal habit of sleeping with his students, under the wheels of a tabloid witch-hunt. Headlines like "Professor Perve and Lady Tease" quickly make his academic tenure look a trifle shaky, as if being the editor of a book of essays titled Liminal Damage: Towards a New Heuristic of Marginality hadn't done Vendler enough damage already.
"Of course, this will destroy his reputation and possibly his family as well," points out Meera's legal counsel. "I'm a mother – I protect my child first and foremost," Meera retorts.
It's a tantalising, tortuous ride, and even the seemingly definitive ending is undercut with a faint but unmistakeable note of doubt. If you've started, you'll feel compelled to finish.