Professor T, ITV review - whimsical tales of boffinly detection |

reviews, news & interviews
Professor T, ITV review - whimsical tales of boffinly detection
Professor T, ITV review - whimsical tales of boffinly detection
Ben Miller illustrates the power of mind over matter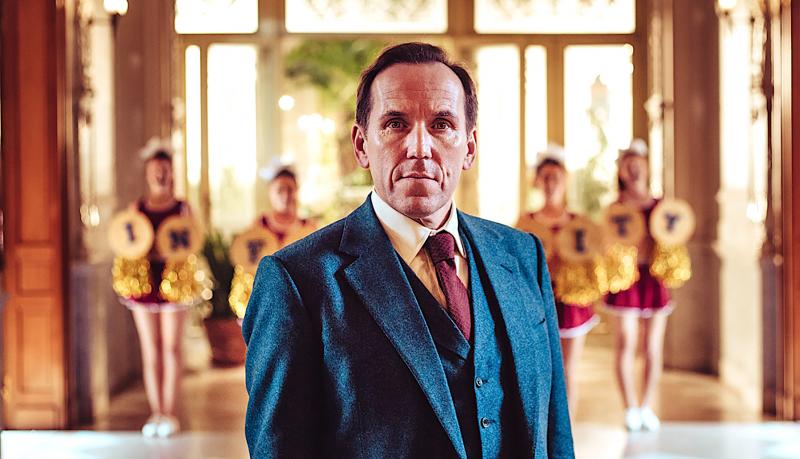 Nutty professor: Ben Miller as Jasper Tempest
ITV's new detective mystery, Professor T, is an adaptation of a Belgian series of the same name, and was filmed in Belgium and Cambridge. Which is a bit weird since all the action supposedly happens in Cambridge.
Anyway, the title role of Professor of Criminology Jasper Tempest is ably filled by Ben Miller, who underplays it so drily that at times he threatens to vanish altogether, and he gets excellent support from a squad of flavourful character actors. Sarah Woodward shines waspishly as the Prof's much put-upon assistant Ingrid Snares (pictured below), who somehow keeps his life functioning while he treats her either as a doormat or as somebody who merely isn't there.
With truly epic forbearance, Juliet Aubrey's CI Christina Brand has managed to forgive Tempest for leaving her standing at the altar back in the day, and has recruited him to assist her overworked police department. Whenever the story needs a bit of a lift, Frances de la Tour (pictured below) comes foghorning over the horizon like Nelson's flagship under full sail, as Tempest's mother Adelaide.
Professor T himself is in the grand tradition of brainy sleuths who make the police look like idiots with their erudition and brilliant intuitive leaps, although he goes out of his way to praise DS Lisa Donckers (Emma Naomi), who used to be one of his most gifted students. It's a mystery why Donckers tolerates the persistently crass advances of her colleague DS Dan Winters (Barney White), though she eventually comes up with a solution.
Tempest, meanwhile, has been kitted out with a variety pack of idiosyncracies and murky secrets. As the series goes on we're offered a trail of titbits about his family background, which includes an alcoholic father who committed suicide… or was it, perhaps, a case of foul play? This one will be left to simmer until at least series two. Tempest's quest to repossess the family home where he grew up is a kind of psychological rite de passage he feels it necessary to pass through, with the farcical side effect of reigniting his mother's urge to return to her atelier and paint interminable pictures of her chihuahua.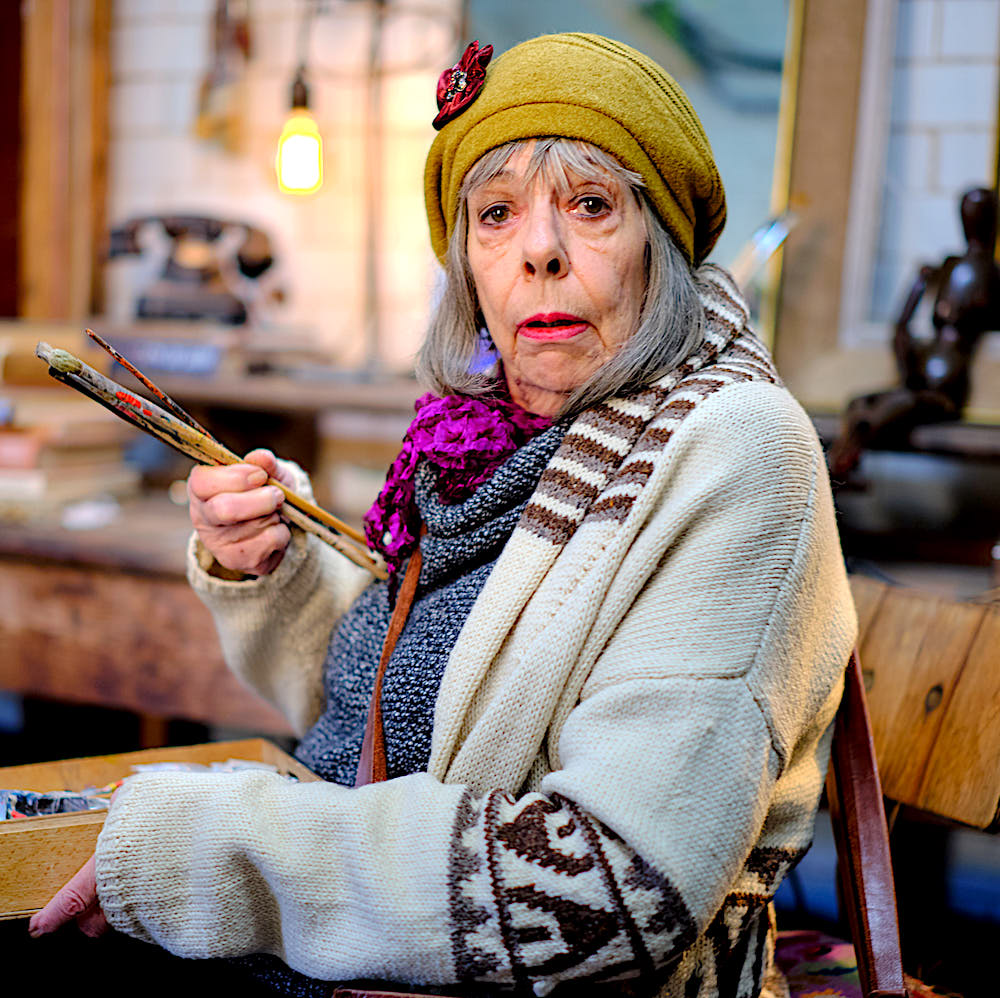 The living exemplar of mind over matter, Tempest grips his students by the sheer force of his intellect and his imperious demolition of their less-than-persuasive essays, and he can tackle cases of murder, rape and hostage-taking as if he's filling in a quick crossword. On the other hand, he's almost crippled by OCD, forever straightening items on his desk, and never venturing out without putting on rubber gloves and then spraying them with sanitizer. Any hint of physical confrontation, perhaps with the surly DI Rabbit (Andy Gathergood) who describes him as "the insufferable Professor Knowitall", renders him paralysed with indecision.
This isn't rugged, bare-knuckle drama, even though it deals with some tough subject matter. This week's episode two, for instance, combined an Agatha Christie-ish poisoning with a story of a corrupt local councillor, unscrupulous property developers and their unwitting victims. But an overarching air of whimsy is enhanced by the Prof's penchant for vintage LPs of antique pop songs in French or Italian, as if we've been transported back to 1959, and fantasy interludes which tend towards the irritating (such as Tempest holding conversations with different versions of himself or multiple copies of his mother, or a curious episode of dancing pom-pom girls).
Perhaps Professor T is too much of an eccentric curiosity. It does slip down a treat, though.