The Only Way is Essex, ITV2 |

reviews, news & interviews
The Only Way is Essex, ITV2
The Only Way is Essex, ITV2
Who needs reality when you've got reality TV this good?
Thursday, 11 November 2010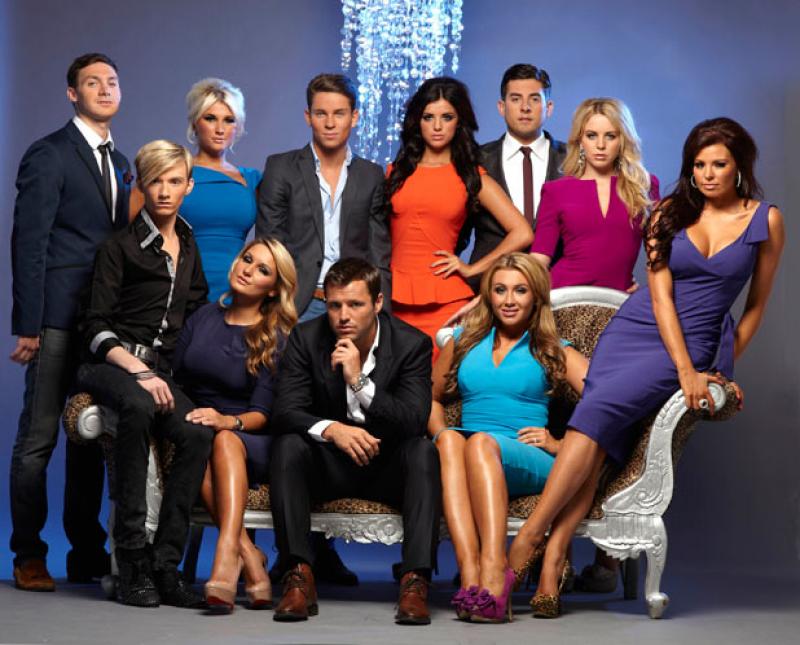 Sitting pretty: the cast perfect their posing (and pouting)
To vajazzle or not to vajazzle; it's the question on everyone's, er, lips. Thanks to ITV's unlikeliest of hits, The Only Way is Essex, tans will be brighter, teeth whiter and bodies more diamante-encrusted across the nation this winter. It's the aesthetic equivalent of missionary work, and boy are these guys devout.
Just when
Big Brother
has stopped watching and we've finally waved goodbye to
The Hills
,
reality television
has taken a new and sinister turn with a series so holes-in-your-fishnets, last-night's-cold-pizza-eaten-off-a-copy-of-
Heat
-magazine trashy as to make even Christine Hamilton blush.
Sitting at the surreal junction between car-crash and feel-good television, last night's season finale was a climax worthy of the series that put Essex Fashion Week ("We want it to be up there with Paris and London. We want people from Milton Keynes and Liverpool to come"), Brentwood and anal-bleaching on the map.
Rapidly becoming the heroine of the series, Amy is convinced that India is the capital of Pakistan, that Essex is in south London and that Persia is a made-up country
"I can't believe I made love to him last night," breathes perma-tanned Lauren to her slightly less tanned mate, watching as her ex breaks his rival's nose in a charity boxing match. Amy, beautician and wannabe model, watches her ex as well, sympathetic to his injuries but remembering to express it with a becoming pout and a periodic fluffing of her hair. No amount of tattooed musculature or prancing manhood on display in the ring could disguise the fact that the real drama (this is "reality" television, remember) all took place outside the ring, in the bitchy bust-ups and teary make-ups of the Essex birds and playboy geezers.
At the tattooed heart of the drama is Mark, the resident charmer ("Without sounding like an arrogant bastard, I could probably drive a Skoda and still nick birds") who's caught between long-term ex Lauren, glamour model Sam and new girl Lucy ("Bless her. She's so young and orange"). Best mates with Jade Goody's ABH-convicted widower Jack Tweed (who is conspicuously absent from the action), Mark's unreconstructed values and love for his Nanny Pat make him a real Rhett Butler for our time, pinstripes, smirk and all.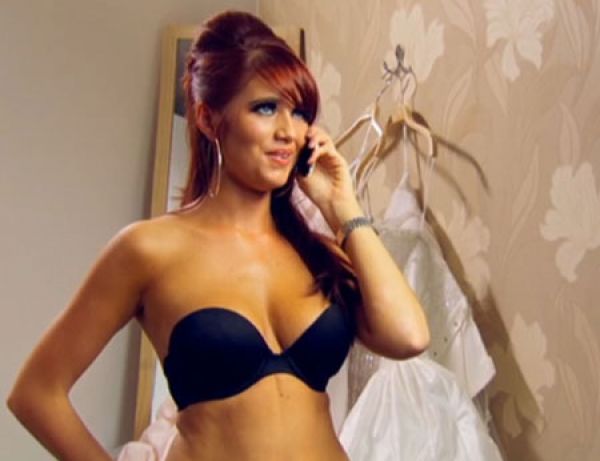 And then there's Amy (pictured right). Rapidly becoming the heroine of the series, she may be convinced that India is the capital of Pakistan, that Essex is in south London and that Persia is a made-up country, but what she lacks in geography she makes up for in vacant charm. There is real warmth in her constant cries of "Shu'up!" (used as an affirmative), and her tales of how "jel" (jealous) on-off squeeze Kirk is being, and it can only be a matter of time before she realises her glamorous ambitions. "To get on Page Three of The Sun is like playing for Chelsea – that's an achievement."
There have been the inevitable grumblings about the scripted nature of the series, an element flagged brazenly in the show's regular opening disclaimer: "The tans you see might be fake but the people are all real. Although some of what they do has been set up purely for your entertainment." Demanding truth from this show is like demanding fidelity from Hugh Hefner – it misses the point. Essex is the county of fakery; hair, nails, breasts, teeth, tans are all fair game, so it's only logical to go a step further and fake your life and relationships as well. The results may not be quite honest (and may glow under UV lights) but they make for addictive television. How could anyone really prefer magnolia reality to the hot-pink world of The Only Way is Essex where dogs gets massages, everyone owns a nightclub and each episode ends in a fancy-dress party?
It may not quite be "Who killed Laura Palmer?" but last night's finale has now abandoned viewers, bereft, with Essex's very own set of cliffhangers. Will Kirk and Amy ever kiss and make up? Will Lauren really take the job in Dubai? Can Amy's cousin Harry get any more camp? With a Christmas special in the works, I for one am hoping for answers involving novelty costumes, excessive alcohol consumption and a healthy dose of festive conflict. Reality is dead; long live reality television.