Murder, BBC Two |

reviews, news & interviews
Murder, BBC Two
Murder, BBC Two
Nordic Noir casts its shadow over Nottingham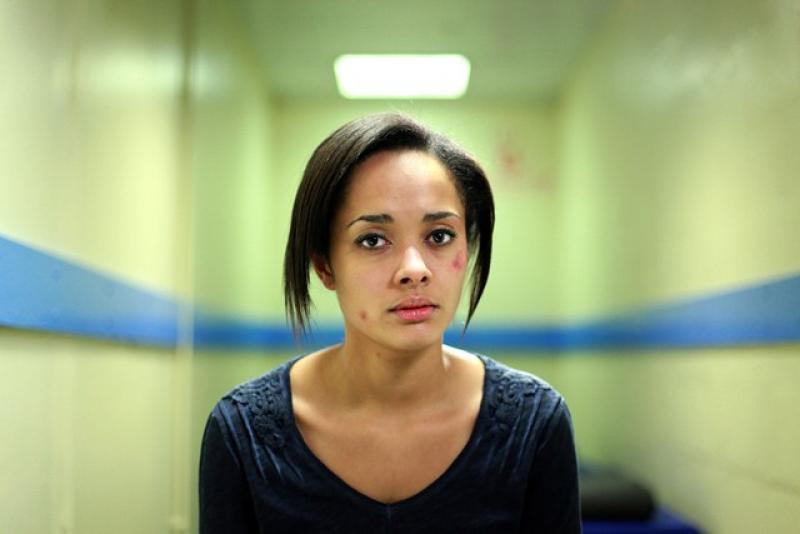 Karla Crome as Coleen, encouraged to shine like an innocent child
"I have done stuff," says Stefan. "But that doesn't mean I've done this." He has been arrested driving the car of a woman killed a short time earlier. Although an instant suspect, it's soon clear his story and that of the victim's sister don't tally. Murder wasn't a whodunit or a procedural, but a point-of-view rundown of the aftermath of murder. It was also grim, unflinching and memorable.
Directed by Denmark's Birger Larsen, who was behind a few episodes each of The Killing's first series and Those Who Kill, the Nottingham-set Murder had familiar Danish touches: a story seen from the perspectives of the characters rather than them being steered by the narrative, it unfolded deliberately, almost metronomically; the outside world hardly intruded. Atmosphere rather than pace was the draw. Despite the links between The Killing and Murder – and the clunkily similar titles – this one-off drama written by Robert Jones (Buried and The Cops) stood on its own merits.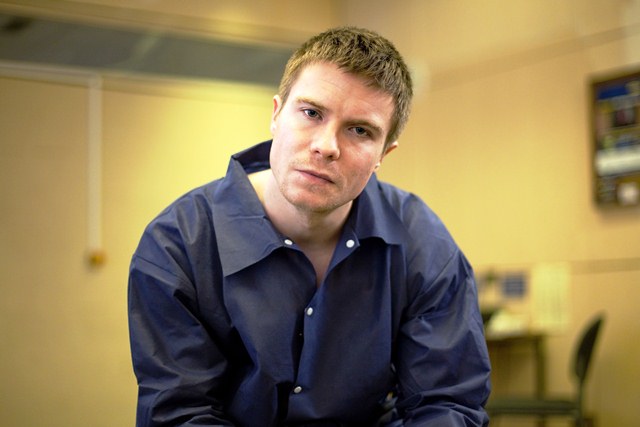 Events were reconstructed from direct-to-camera commentary. There were no pans, just the odd zoom and no interaction between any of the speakers. Only what they described, either recreated in flashback or seen via CCTV footage as they talked, had the dynamic brought by active camerawork.
Stefan (Joe Dempsie, pictured above right) was in Nottingham for the day. He visited a pub, met sisters Coleen (Karla Crome) and Erin (Lara Rossi). Whatever went on subsequently left Erin dead with a bite mark on her arm. The front of her head was impacted by a pool ball. The back was struck repeatedly by an Amaretto bottle.
With Erin on a mortuary slab and now the subject of wince-inducing photos, Stefan and Coleen recounted their versions of events. Other commentators appeared: hard-bitten police Inspector Sheehy (Robert Pugh), Coleen and Erin's long-since departed mother Ellen (Claire Rushbrook), a pathologist, a witness from the pub and a boyfriend. We also see Coleen's defence council, QC Raglin (Stephen Dilane, pictured below left).
The introduction of Ellen and her return seamlessly brought out this broken family's back story. Stefan's past as a soldier convinced, although continual references to his God-son are overplayed. In a drama so stylistically nuanced, the hammy portrayal of QC Raglin distracted, even though the courtroom tactics he revelled in would follow a case such as this. A tacked on wrap up felt unnecessary – Murder could have been left hanging for greater effect. Resolution wasn't needed.
Both Crome, displaying greater strength and depth than she does in forthcoming episodes of Misfits, and Dempsie, with greater focus than The Fades and Skins long behind him, were by turns believable and cunningly self serving. Regrets weren't in the air. Blame was. Coleen twisted and turned the most, encouraged by Raglin to shine like an innocent child for her moment in court. Crome's performance lingered in the air like an unresolved argument after Murder's hour was up.
As a one off, in general Murder proved this style of direction could work away from home. But if it's to be tried again, the grim minutiae might need to be balanced against more on the characters and their relationships. Dark needs some light, if only to show how black things really are.
Karla Crome's performance lingered in the air like an unresolved argument after the hour was up
Share this article