Marcella, Series 3, ITV review - Anna Friel returns as the defective detective |

reviews, news & interviews
Marcella, Series 3, ITV review - Anna Friel returns as the defective detective
Marcella, Series 3, ITV review - Anna Friel returns as the defective detective
Terror and trauma in a high-risk mission in Belfast
Wednesday, 27 January 2021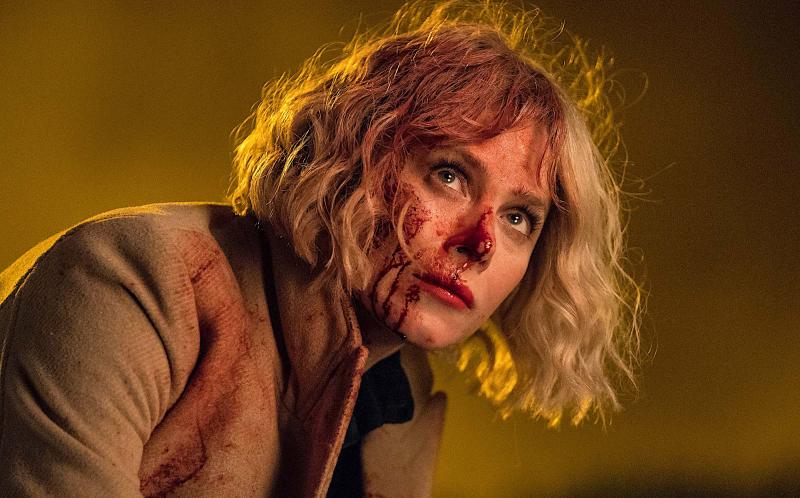 Blood feud: Anna Friel as Marcella, aka Keira Devlin
Anna Friel's unstable detective Marcella Backland has been on the brink of existential burn-out ever since her first appearance on ITV in 2016, but it seems audiences have a perverse desire to see what psychological black holes she might plummet down next.
Devised by
Hans Rosenfeldt
, the macabre maestro behind Scandiland's
The Bridge
, this third series might be the darkest and nastiest yet.
Slightly disorientatingly, the whole caboodle has now been shunted out of London and across to Belfast. That's also where Line of Duty is filmed, but whereas Jed Mercurio's labyrinthine creation carefully avoids signalling its whereabouts, Marcella makes full use of local landmarks like the Harland & Woolff shipyard cranes and local neighbourhoods offering different shades of sleaze and disrepair.
However, there's no danger of unsightly urban blight for the powerful McGuire crime family, whose networks of advanced scumbaggery are the target for Marcella's undercover operation. Crime pays, and they live in a lavish mansion coddled in the midst of sumptuous green countryside. Meanwhile, the opening sequences of the first episode were calculated to throw viewers off guard, as we were introduced to a new-look Marcella with blonde hair and the new identity of Keira Devlin. Yet she's not that different, and still suffers episodes of out-of-body weirdness and horrifyingly vivid nightmares. But can Marcella and Keira co-exist without tearing their host apart?
It seemed, initially, that she was involved in a close relationship with a chap called Lawrence, who likes Keira so much that he'd bought her a ring, though the idea of getting engaged really didn't appeal to her. The gift didn't do Lawrence much good either, since after an uncomfortable family dinner at the McGuire mansion, he ended up dead with his blood splattered all over Keira.
The notion of bullying criminal dynasties run by forbidding matriarchs is a favourite one with Rosenfeldt (shrinks could doubtless have a field day), and the terrifying den mother this time round is Katherine McGuire, played with blood-freezing ghastliness by Amanda Burton (pictured above). Her brood consists of daughter Stacey (Kelly Gough) and sons Finn (Aaron McCusker) and Rory (Michael Colgan), all of whom seem disastrously dysfunctional. Keira is already enmeshed in an affair with Finn, and bro' Rory likes watching them frolicking in bed through a small hole in the ceiling. Even worse, Keira knows this and seems to enjoy playing to his voyeuristic peccadilloes.
The McGuires are living high on the hog from their various drug, property and people-smuggling rackets, and dole out lavish bungs to make sure the local police look the other way. It might all be plain sailing, were it not for the loose cannon in the family, Stacey's husband Bobby. Martin McCann (pictured right) plays him with a wired-up ferocity which is liable to throw everything else around him into the shade, and the more he can indulge his sadistic tastes, the more smirkingly hysterical he becomes.
However, being a psychopath, he doesn't know where to draw the line. Kneecapping a low-rent drug dealer is one thing, but beating a guy to death with a champagne bottle in a London nightclub is stretching it a bit. Especially when the corpse turns out to be the son of the Foreign Secretary. Oops.
It's hard to say whether Marcella is entertainment or a sort of binge-and-purge experience where all kinds of toxic stuff gets vomited up over the scenery. It feels unhealthy, but it exerts a guilt-evoking grip.