Lilyhammer, BBC Four |

reviews, news & interviews
Lilyhammer, BBC Four
Lilyhammer, BBC Four
Culture clash fun when Steven Van Zandt's New York Mafia-man holes up in frozen Norway
Wednesday, 12 September 2012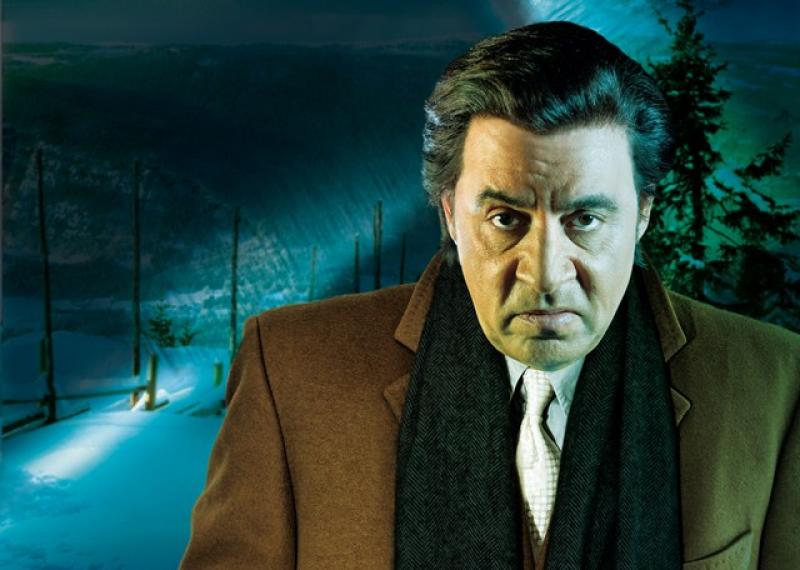 Steven Van Zandt as Frank Tagliano, alias Giovanni Henriksen, about to team that coat with a jumper
Despite Lilyhammer's sub-zero, snow white Norwegian setting, it is initially difficult to divorce Frank Tagliano from The Sopranos' Silvio Dante. They're both played by Steven Van Zandt and both are Mafia men. The suit they wear is the same. Yet Lilyhammer is not The Sopranos in Norway and, by plonking this stereotype into the most unlikely of locations, Van Zandt reveals a flair for nuance formerly obscured by the shadows of others.
In The Sopranos, as in the E Street Band, he cemented his image as a side man. Being Bruce Springsteen's long-term guitarist is probably enough to secure his place in history, but Van Zandt has also carved his own path with his band Little Steven and The Disciples of Soul, and by founding Artists Against Apartheid. His radio show, Little Steven's Underground Garage, has become a firm favourite of music fans.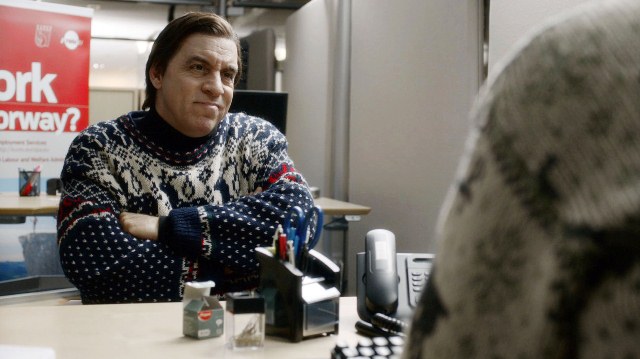 He has a particular love for Norwegian music, and in return the country has allowed him to bloom as an actor. Commissioned by national broadcaster NRK, virtually everyone working on Lilyhammer is Norwegian, although Van Zandt is listed as a co-producer and co-writer. His appearance in the show follows a cameo a couple of years ago in the Norwegian soap Hotel Cæsar, where he played himself. In Lilyhammer he has much more to do as Frank Tagliano, a New York Mafioso who has testified against another family after a death forces a shift in who is boss.
At first Tagliano seems safe, then his bar is attacked and his dog Lily killed. Asked about witness protection he suggests Norway's Lillehammer as a new home. He was captivated by the 1994 Winter Olympics held there. The programme's name pays tribute to his deceased dog and also adopts an Anglicisation to ensure a correct pronucocuation for the setting. The FBI do the necessary and he's soon wearing moonboots and a patterned jumper, dealing with the new language and an electric car. He becomes Giovanni Henriksen, the America-born son of Norwegian immigrants. "Call me Johnny," he says.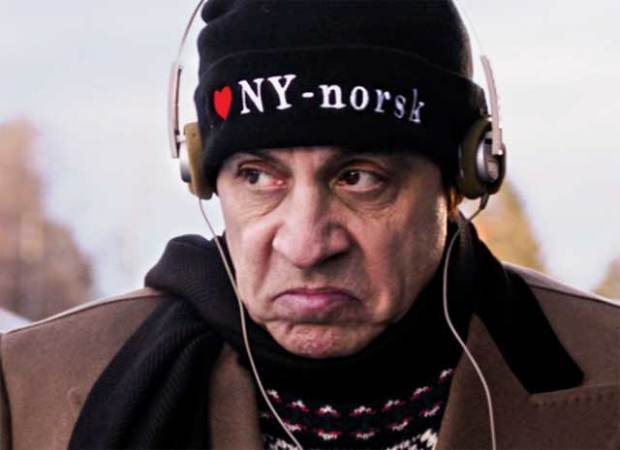 As fish-out-of-water concepts go, it is pretty off the wall. As well as being Van Zandt's first showcase as a lead actor, Lilyhammer seems to be an opportunity for Norway to examine itself gently through the eyes of an outsider. On his arrival, Tagliano/Henriksen is asked if he is heading for the asylum centre as his skin looks a bit dark. He has to attend classes for the unemployed, which allows the programme some latitude to make fun of the way the out of work are dealt with – a dig emphasised by the use of a puppet to train for job interviews. Lillehammer's police chief is a template consensus-keeps-order figure, even when she knows everyone is itching to deal with the wolf that has started killing sheep.
Soon, Tagliano/Henriksen is testing boundaries. He manoeuvres himself into taking over the local bar, gathering a motley crew of associates in the process. The set-up with a sheep's head was obvious, so was mistaking the police chief for a postal worker, while you know that romance with single-mom teacher Sigrid will soon be in the air. Not much is played for direct laughs, but Lilyhammer is damn funny and as warm hearted as the setting is cold. It will be great fun following the trail of mischief Tagliano/Henriksen is sure to leave in his wake.
Watch Steven Van Zandt discussing Lilyhammer