Fortitude, Sky Atlantic |

reviews, news & interviews
Fortitude, Sky Atlantic
Fortitude, Sky Atlantic
Love, death and monsters in the Arctic Circle
Showing fortitude: Sofie Gråbøl, Christopher Eccleston, Michael Gambon and Stanley Tucci
If you can't beat 'em, steal brazenly from 'em. Instead of importing another Scandinavian drama series and slapping on some subtitles, or recycling Fargo or Breaking Bad (or for that matter Deadwood or Twin Peaks), Sky Atlantic has pushed the boat out and created its own slab of sub-zero Nordic mystery, packed with bankable international names. If this extended pilot episode was a reliable guide, it's going to be a tortuous ride on black ice.
Fortitude is a remote town in the Arctic Circle, perched on the edge of a majestic and somewhat scary glacier. Up to now it's been renowned among the locals for being "the safest place on earth" where violent crime never happens (even though you're advised to carry a rifle to ward off hungry polar bears). But, would you believe it, all that's about to change, and the lid is about to blow off this closely-knit community to reveal any number of murky secrets and personal conflicts.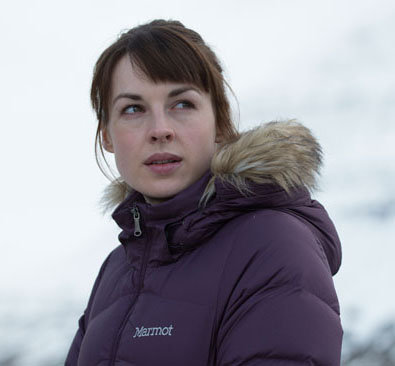 With a further 10 episodes to go, nothing is going to end up resembling what it originally seems to be. However, we know that the town governor, Hildur Odegard (Sofie Gråbøl), wants to open a boutique "glacier hotel" to boost Fortitude's economy as its traditional mining industries tail off. Planning permission for this is dependent on the environmental impact assessment being prepared by Professor Charlie Stoddart (Christopher Eccleston), who works at the local Arctic Research Centre.
Nothing can possibly go wrong, unless you count the discovery of the frozen remains of some outlandish prehistoric creature out on the glacier. We don't know what it is yet, but there have been inklings of quasi-supernatural occurrences about to unleash mayhem in the neighbourhood (John Carpenter's The Thing springs to mind). Then there was the unsettling scene where Jules Sutter (Jessica Raine, pictured above) wandered blithely into the top secret bit of the research centre to discover some ghastly experiment with something resembling a pig.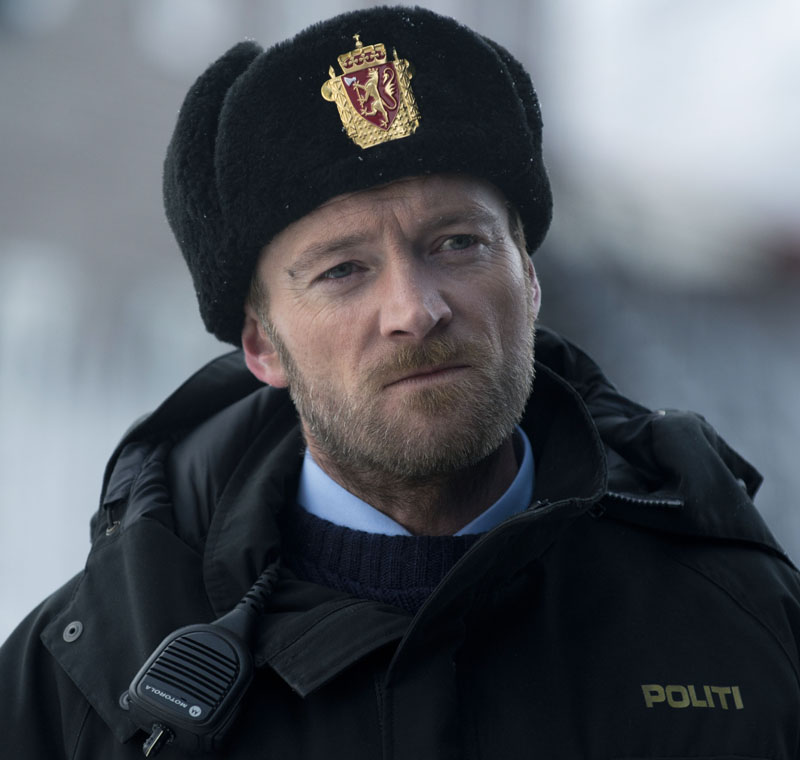 At the moment it's all unanswered questions, but they're quite good ones. Did ailing wildlife photographer Henry Tyson (Michael Gambon) mean to shoot the unfortunate Pettigrew as he was being savaged by a polar bear... or was the cool and vaguely menacing local sheriff Dan Anderssen (Richard Dormer, pictured left) somehow involved? After all, Anderssen also chanced to be on the scene of the hideous murder that suddenly upended all expectations and promptly doubled the tempo of the piece.
Bubbling away underneath is a fraught little cauldron of personal relationships. Jules's husband Frank (Nicholas Pinnock) – ex-British Army, now Fortitude's rescue helicopter pilot – is having an affair with Elena from the Midnight Sun hotel, which won't please sheriff Dan because he fancies her madly. Scientist Natalie Yelburton (Sienna Guillory) has startled newcomer Vincent Rattrey (Luke Treadaway) by stretching out naked in the sauna in front of him (Guillory and Treadaway pictured below).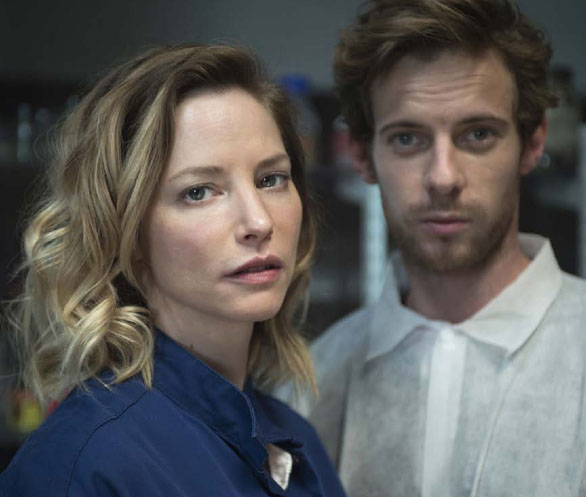 Location and cinematography are vital to Fortitude's mystique. It was shot in Iceland, so the light is authentically chilly and washed with blues and greys, while the landscapes are beautiful but forbidding. The sense of a small community huddling together for protection from unknown terrors is already palpable. At least Stanley Tucci's DCI Morton, mysteriously flown in from London almost before the blood had dried on the corpse, looks like a detective who isn't afraid to bang heads together to get the case cracked. The only slightly troubling factor is that it was written by Simon Donald, who perpetrated the ludicrous submarine drama The Deep on the BBC a few years ago. But he must have got much better at this stuff since then, surely.
Nothing can possibly go wrong, unless you count the discovery of the frozen remains of some outlandish prehistoric creature
rating
Explore topics
Share this article