Civilisations: First Contact, BBC Two review - David Olusoga goes for gold |

reviews, news & interviews
Civilisations: First Contact, BBC Two review - David Olusoga goes for gold
Civilisations: First Contact, BBC Two review - David Olusoga goes for gold
It's not all about colonialism as Europe establishes cultural contact with other continents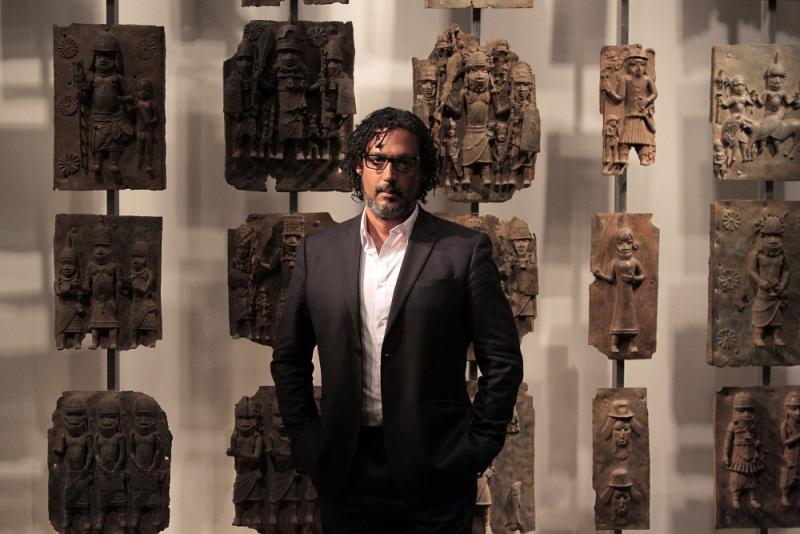 David Olusoga with the Benin Bronzes in the British Museum
After the suave theatrical persuasions of Simon Schama and the earnest professorial shtick of Mary Beard, in episode six of Civilisations (BBC Two) it was the turn of David Olusoga, the third of the documentary's triumvirate of presenters.
He began, naturally, with Africa, from which he derives the Nigerian part of his identity, but a bit of Africa transplanted to the British Museum which he was taken to see as a child making contact with his heritage.
The Benin Bronzes, violently filched and sold off in the late 19th century, are exhibited far from their original home. This is of course true of many artefacts in European museums. But for Olusoga these remarkable sculptures, which disproved the Victorian credo that other continents were not technically proficient enough to produce great art, are specifically bound up in the story of colonialism.
Where Schama talked up a storm on the art of landscapes and Beard was on solid ground among classical statuary, this is Olusoga's turf: the interaction between the civilisations of Europe and other continents. Some of the narratives in the series have had a jerky hop-scotch logic. First Contact described an elegant if sometimes sketchy full circle. It began with the British importing the culture of the conquered, and ended with them exporting their own to conquered lands, in the shape of neoclassical architecture in India.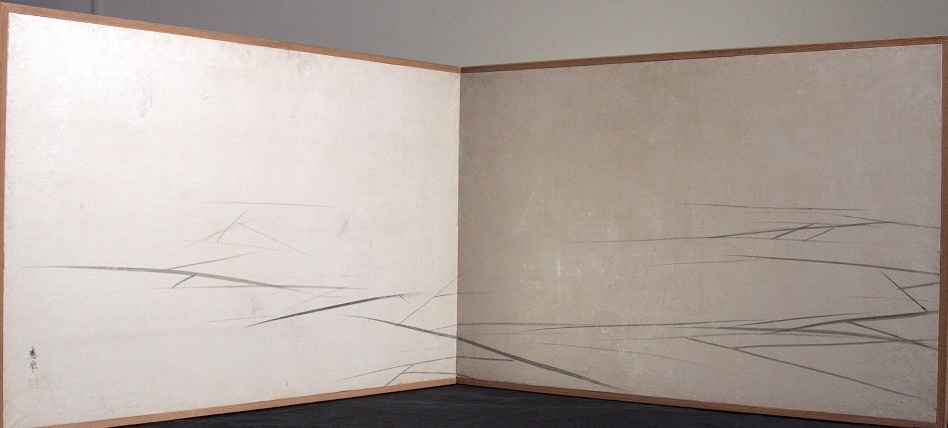 But in between he explored more complicated, less vertical relationships between Europe and the rest of the world. The British desire to dominate was discreetly set against the Portuguese and Dutch instinct to trade goods and marvel at distant cultures. Olusoga sought out the artistic products of these exchanges: multiple ethnicities mingling on a Portuguese canvas, western perspective arriving in a Japanese image of sheet ice (pictured above: Cracked Ice Namban Screen by Maruyama Ōkyo, late 18th century, British Museum).
This could have been the film in which Civilisations bent over backwards to flagellate British history. Olusoga is classier and subtler than that. And besides, the Spanish conquistadores obligingly behaved far worse with the Aztecs. His authority is quiet, his voice gravelled, his liberalism discreet. "I'm imposing my western view of death," he said at a festival of the dead in Mexico. "It's my problem not their problem that I see death as macabre and tragic."
Where in her two programmes Beard developed a nervous tic in which she saw art through a prism that rendered it problematic or controversial, Olusoga allowed the art to speak of connection, dialogue and a modicum of respect. He noticed African depictions of the Portuguese with their aquiline noses, and oriental finery on the canvases of Vermeer, while the Mughal painter Ghulam Ali Khan incorporated the newly arrived British into his work.
Like Puck putting a girdle round the earth in 40 minutes, it was a hell of a sprint through half a millennium. Olusoga stood briefly on various shores and popped up in sundry cities. Some of the links were a mite tenuous. The Spanish conquistadores' lust for Aztec blood was evoked, for Olusoga, in the red cloak of the soon-to-be-sacrificed saviour in El Greco's The Disrobing of Christ in Toledo Cathedral. Discuss. A much more direct commentary on the Aztecs was supplied by Dürer, who admired their exquisite sculptures (Aztec double-headed serpent pictured above). "All the days of my life I have seen nothing that rejoiced my heart as much as these wonderful works of art." The Spanish melted most of them down for bullion. Among all these refreshingly new perspectives, there was some age-old news.