Chernobyl, Sky Atlantic review - a glimpse of Armageddon |

reviews, news & interviews
Chernobyl, Sky Atlantic review - a glimpse of Armageddon
Chernobyl, Sky Atlantic review - a glimpse of Armageddon
A real-life disaster movie you can't tear yourself away from
Arrogant and unpleasant: Paul Ritter as deputy chief engineer Dyatlov
"I take it the safety test was a failure," remarked Viktor Bryukhanov, director of Ukraine's Chernobyl nuclear power station. You could say that again.
The catastrophic explosions at the Vladimir I Lenin plant on 26 April 1986, caused by a safety test that went wrong, produced history's worst nuclear disaster, releasing radioactivity into the air equivalent to two Hiroshima-sized nuclear bombs per hour. There were fears that human casualties could run into millions.
A five-part drama series about Chernobyl might sound like a recipe for unalloyed misery, yet thanks to a gripping screenplay from Craig Mazin and punchy direction by Johan Renck, this HBO/Sky production proved fatally addictive as it rushed us into the molten core of the story. It was like a nightmare unfolding, as (at first through the eyes of Jessie Buckley's Lyudmilla Ignatenko) we saw the flash of distant eruptions, before the full terror of the situation unravelled from a fog of chaos and ignorance. A strange, laser-like blue light shone up from the plant into the sky, luring local families out to watch like sightseers at a fireworks display, unaware that the particles floating down on them in ominous slow-motion carried lethal contamination. Lyudmilla's firefighter-husband Vasily became one of the first fatalities, condemned to a hideous death from radiation poisoning (Adam Nagaitis, pictured below).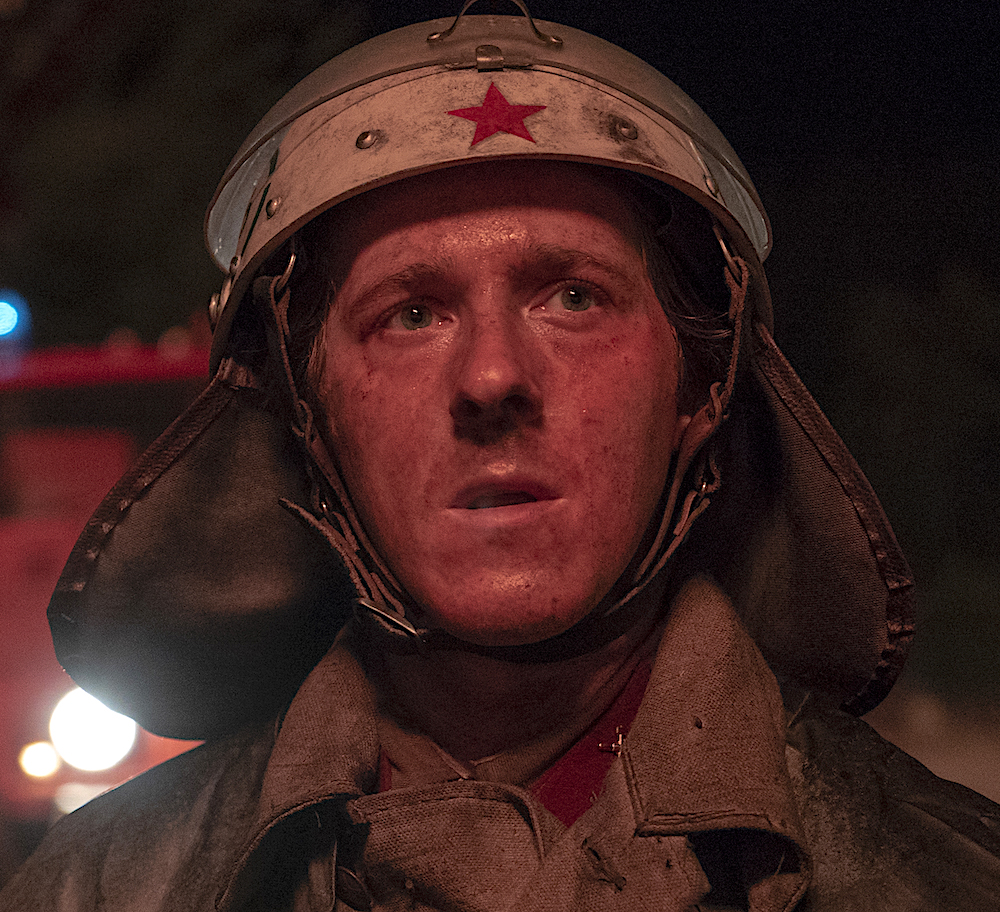 The careful accretion of detail gradually pieced together a toxic jigsaw from hell. At first, nobody could grasp the seemingly impossible fact that the reactor core had exploded, showering the area with lumps of lethal, smouldering graphite. Deputy chief engineer Anatoly Dyatlov (Paul Ritter) – "an arrogant, unpleasant man", according to scientist Valery Legasov, compellingly played by Jared Harris (pictured below) as the moral conscience of the story – coldly barked out orders to his panicking staff, who were oddly reminiscent of bakers in their white smocks and caps.
Dyatlov remained unmoved by the sight of vomiting, blood-drenched casualties, and hailed the radiation-meter readings of 3.6 roentgen as nothing to get alarmed about. However, it transpired that 3.6 was the highest figure the meters could display. The real figure was 30,000 roentgen. When the luckless Anatoly Sitnikov (Jamie Sives) was ordered to climb up on the roof and look down on the destroyed reactor, the dosage immediately began to turn his flesh a dark crimson.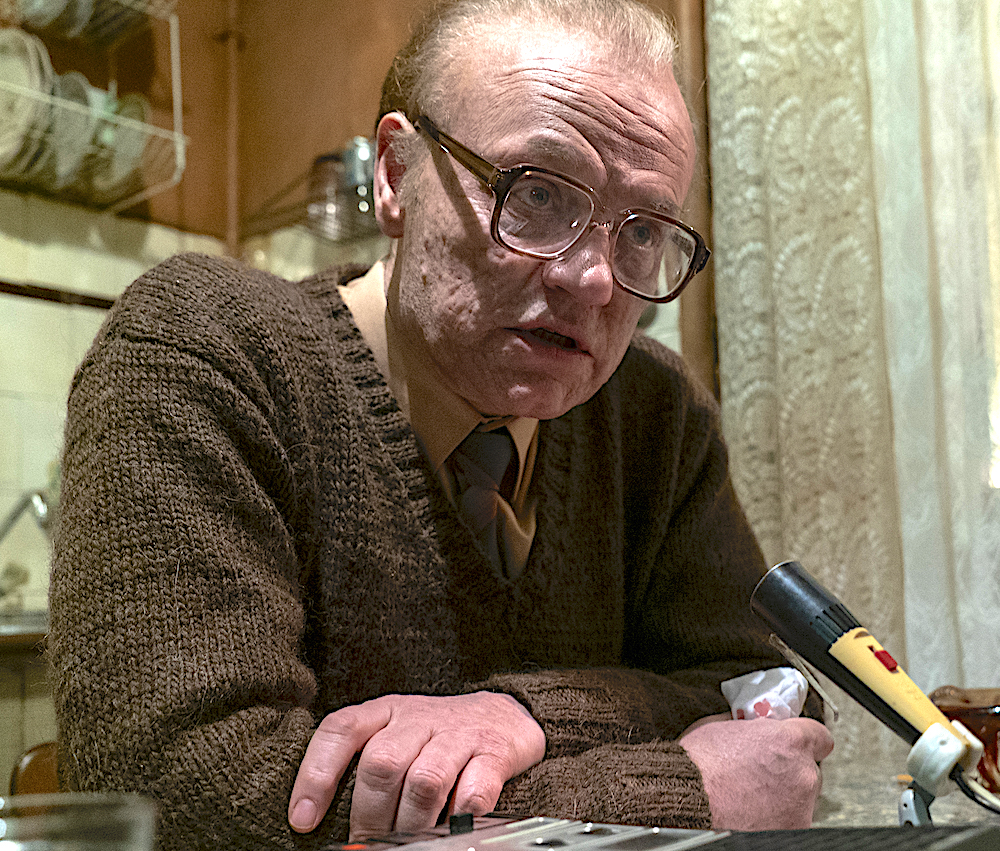 This was back in the old USSR, and the drabness of Soviet life was vividly captured in barracks-like buildings, sludge-coloured furnishings and clothes which were the antidote to fashion. The nearby town of Pripyat, now uninhabited, resembled a grim battery farm for workers and their families, a socialist-realist cul-de-sac. Adding blood-freezing authenticity is the fact that the series was shot at the disused Ignalina nuclear power station in Lithuania, of very similar design to Chernobyl. Instinctively, paranoid officialdom smothered the disaster in lies and misinformation. "The accident is well under control," insisted Byurkhanov (Con O'Neill), and phone lines from Chernobyl were cut to seal off the bad news and "to keep the people from undermining the fruits of their own labour", as the diehard old party official Zharkov (Donald Sumpter) put it.
It's a story of heroism as well as horror, as soldiers, workers and helicopter pilots make suicidal sacrifices to contain the damage. Chernobyl changes gear in episode two, as scientists Legasov and Ulana Khomyuk (Emily Watson) and government bigwig Boris Shcherbina (in a commanding turn by Stellan Skarsgård) step to the fore. It's a real-life disaster movie that you can't tear yourself away from.