Blind Date, Jermyn Street Theatre |

reviews, news & interviews
Blind Date, Jermyn Street Theatre
Blind Date, Jermyn Street Theatre
Chirpy romcom offers big-hearted courtship, but lacks contemporary bite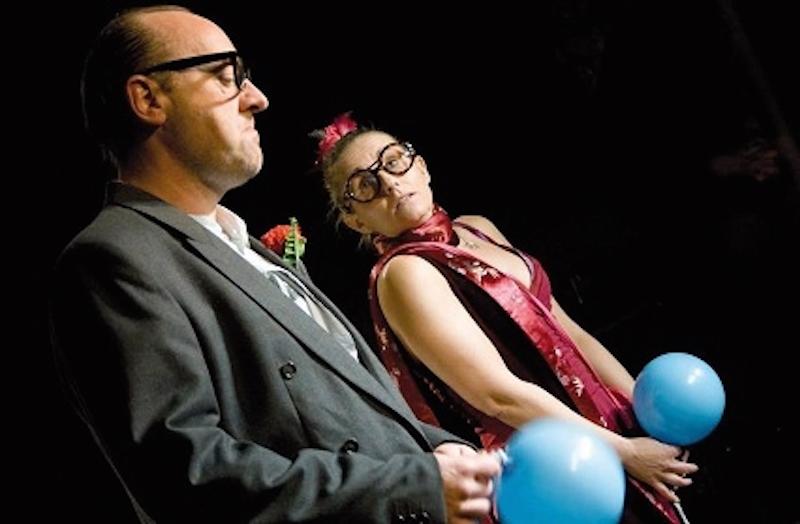 The look of love: hopeless romantics Angela (Susan Mcardle) and Andrew (Will Travis)
Dating in the internet age is rife with complications, and yet Dave Simpson's amiable romcom manages to eschew nearly all of them. Bar its online matchmaking set-up, this is a chaste, big-hearted time capsule of a play, with nary a glance at Facebook or Twitter, let alone the ephemeral intimacies of Tinder and Snapchat.
Simpson's old-fashioned piece is a perfect partner to his resolutely gauche paramours, but over its almost two-hour running time offers curiously nebulous commentary on contemporary romance.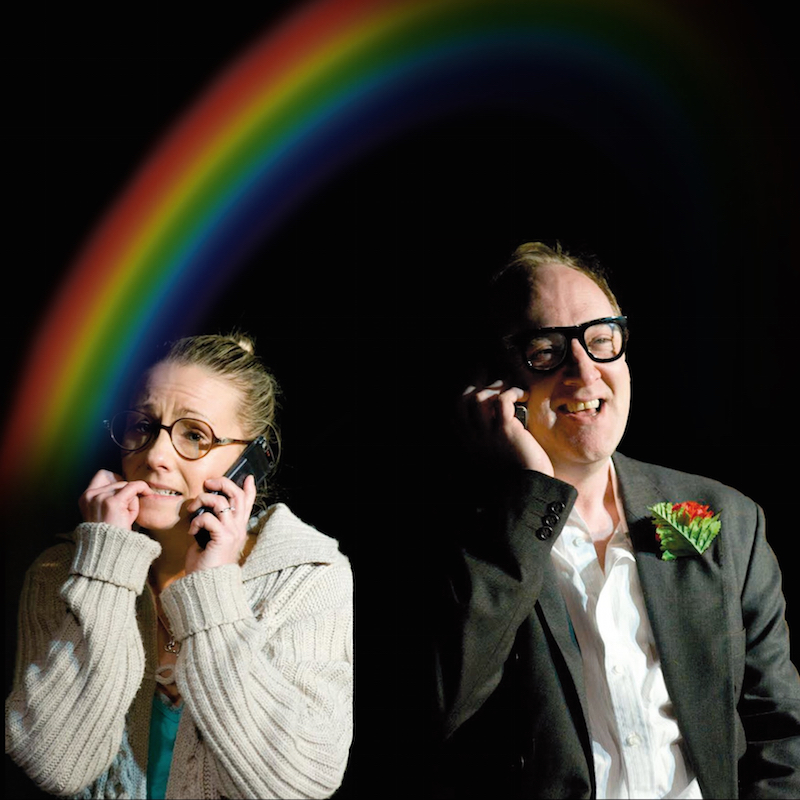 Following in the fine tradition of digital deceit, lifelong singletons Angela and Andrew (Susan Mcardle and Will Travis, pictured right) create fantastical dating profiles that lead to inevitable discovery and disappointment. Their artfully presented self-promotion, treated as a grand act of fraud, is adorably tame compared with the virtual anarchy of worlds like Jennifer Haley's The Nether – here crimes include Andrew styling barman as "alcohol consultant" and Angela claiming a different hair colour. Simpson shows little interest in the separation of online and flesh, real and created, with his two leads so in sync that mutual confessions tumble out before any damage can be done.
Once Simpson and his anxious lovers begin to be honest about their intentions, Blind Date morphs into an irresistibly sentimental portrait of awkward courtship, with Andrew and Angela gradually realising that perfection is in the eye of the beholder. The story beats will surprise no one who has sat through a Richard Curtis film, and, despite a brief flirtation with darker material, Simpson keeps returning to his cosy comfort zone of bumbling gaffes and chirpy one-liners.
Their chemistry remains genuine and unforced even in the face of eye-watering narrative contortions and sledgehammer music cues
Thankfully, Coronation Street regulars Travis and Mcardle provide strong emotional underpinning for even the most tenuous slapstick, and, although they are only given one or two notes to play, find rich variation within their chronic no-hopers. Mcardle's Angela, crippled by insecurity, buckles and bends as if trying to devour her diminutive frame, while Travis succumbs to wheezing tics during the poignant recounting of a traumatic event. When the two bond over a shared love of cats, Man City and Strictly Come Dancing, the emergence of warm, robust individuals from beneath several layers of nervous swaddling is beautifully realised. Their chemistry remains genuine and unforced even in the face of eye-watering narrative contortions and the sledgehammer music cues of Alice Bartlett's otherwise unfussy production.
Blind Date began life as a 15-minute entry in Manchester's biannual JB Shorts festival, which supports theatrical offerings from established continuing-drama television writers, and needs further development to justify its current format – the supporting characters, sketched in by Verity-May Henry and Drew Cain, currently distract rather than enrich. Viewers should look elsewhere for meaty depictions of modern romance (Channel 4's Catastrophe or Dates), but, for better and worse, Simpson's wide-eyed, kindly fable has timeless appeal.
Once Simpson and his anxious lovers begin to be honest about their intentions, 'Blind Date' morphs into an irresistibly sentimental portrait of awkward courtship
rating
Share this article