Remembering John Prine, one of the great American singer-songwriters |

reviews, news & interviews
Remembering John Prine, one of the great American singer-songwriters
Remembering John Prine, one of the great American singer-songwriters
A tribute to the blue-collar folk poet, who has died at the age of 73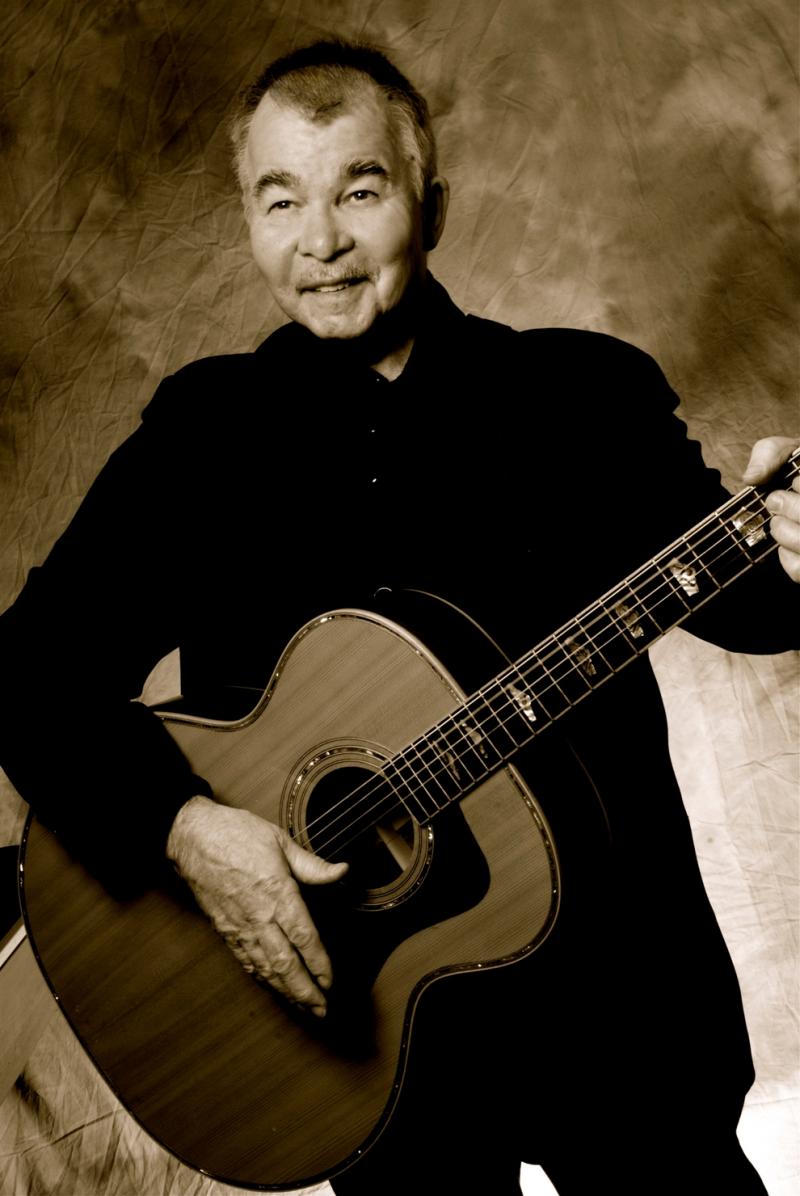 Self-taught poet: "As soon as I learned three chords I started writing my own songs because it was easier to learn"
John Prine, who has died at the age of 73 from a Covid 19-related illness, was one of the great American folk poets. Having spent his early adulthood pounding the sidewalks as a mailman in Chicago, he never quite shucked that blue-collar aura of the working man's minstrel.
His best songs - "Paradise", "Angel from Montgomery", "Speed of the Sound of Loneliness", "Souvenirs" - are gritty and unpretentious snapshots of ordinary American lives, but inflected by Prine's quirky worldview and way with words.
He was no overnight sensation. He had been making a good living in folk clubs when one night Kris Kristofferson turned up, was impressed, pulled some strings and the $25,000 recording contract tabled by Atlantic proved irresistible. With the release of John Prine in 1971 (pictured below right), the initial instinct was to locate the new croaky-voiced singer-songwriter from the Midwest next in the school of Bob Dylan. It stuck for a while, but was never quite apt. He was always his own folkie. A typical Prine song has a catchy melodic hook and lyrics that mesh an easy wit, a surreal imagination and a melancholy turn of phrase in a compact narrative.
Prine's stuff is pure Proustian existentialism. Midwestern mindtrips to the nth degree
Excellent reviews did not translate into sales, Atlantic dropped him after four albums - Diamonds in the Rough (1972), Sweet Revenge (1973) and Common Sense (1975). Asylum took him on and dropped him after three: Bruised Orange (1978), Pink Cadillac (1979) and Storm Windows (1980). The Seventies left Prine with an unabashed disdain for major labels. In 1982 he founded his own label, Oh Boy, and started putting out his own work: Aimless Love (1984), German Afternoons (1986) and The Missing Years (1991). After Lost Dogs and Mixed Blessings (1995) there was a decade's recording hiatus while Prine grappled with and survived a cancer in his neck. There have been live albums, a tribute album and an album with female recording artists. In 2011 he came full circle with an album entitled Singing Mailman Delivers.
He has fans in very high places. Dylan himself has said "Prine's stuff is pure Proustian existentialism. Midwestern mindtrips to the nth degree. And he writes beautiful songs. I remember when Kris Kristofferson first brought him on the scene. All that stuff about 'Sam Stone', the soldier junkie daddy, and 'Donald and Lydia', where people make love from 10 miles away. Nobody but Prine could write like that." Roger Waters has talked of Prine's "extraordinarily eloquent music - and he lives on that plane with Neil Young and Lennon."
There were divorces and all the usual hoops that singer-songwriters seem to throw themselves through. Along the way the voice got croakier, the face more creased and the general aura just all-round shabbier. But he remained a great American eccentric with the gentle soul of a dreamer.
A singer less seduced by fame you could not wish to meet. "I certainly don't want to do places where they have sporting events," he told me when I met him. "Who wants to do that? When you go into the dressing room you smell jocks. That's success?" There follows a record of our conversation.
The story part came easy to me; my family is full of storytellers
JASPER REES: Although it was Kris Kristofferson who gave you a leg-up at the start, at the time was there a lot of stuff about John Prine being the new Dylan? Did you resent it?
JOHN PRINE: No I thought it was a real big compliment but it carried a bit too far and it became a backlash thing. So I started getting like "Who does this kid think he is, the new Bob Dylan?" where it started out as "Hey, here's another kid from the Midwest who writes brilliant fucking songs and he can't sing, so he must be the new Bob Dylan". All Bob Dylan and I have got that's similar is that we both write great songs and were from the Midwest; that's where the similarity ends. I was never a big Woody Guthrie fan, I was into Elvis. I wasn't a big folk music fan; my brother was, and he taught me to play guitar, so he taught me how to play "Freight Train" and Carter Family songs, and it was opening a whole new world to me, not of music but a world of playing and I started writing immediately.
As soon as I learned three chords I started writing my own songs because it was easier to learn. There were songs that I really liked and when I couldn't learn 'em and the words weren't that interesting when I looked at 'em, when I bought the hit parade or the song lyrics; the word weren't as interesting as they were to listen to on the radio, when you actually sat down and sang 'em. So I wrote words that I thought were actually more interesting to me, where there were more vowel sounds, like Chuck Berry songs, like a syllable for every musical beat, and I filled it up with words; I was just full of words. I didn't especially think about the stories I was telling either. I didn't have no message, I wasn't trying to get anything across, I was trying to fill an eight-by-ten piece of paper with interesting sounds. The story part came easy to me; my family is full of storytellers. I got a lot of cousins and uncles that came that far from being preachers, just because they spoke so well and that was the only forum that they could naturally go into.
Are there Prinologists around?
No. I run into a wacko once in a while but they're usually anybody's wacko, they're not your own private one.
John Prine performs 'Angel from Montgomery'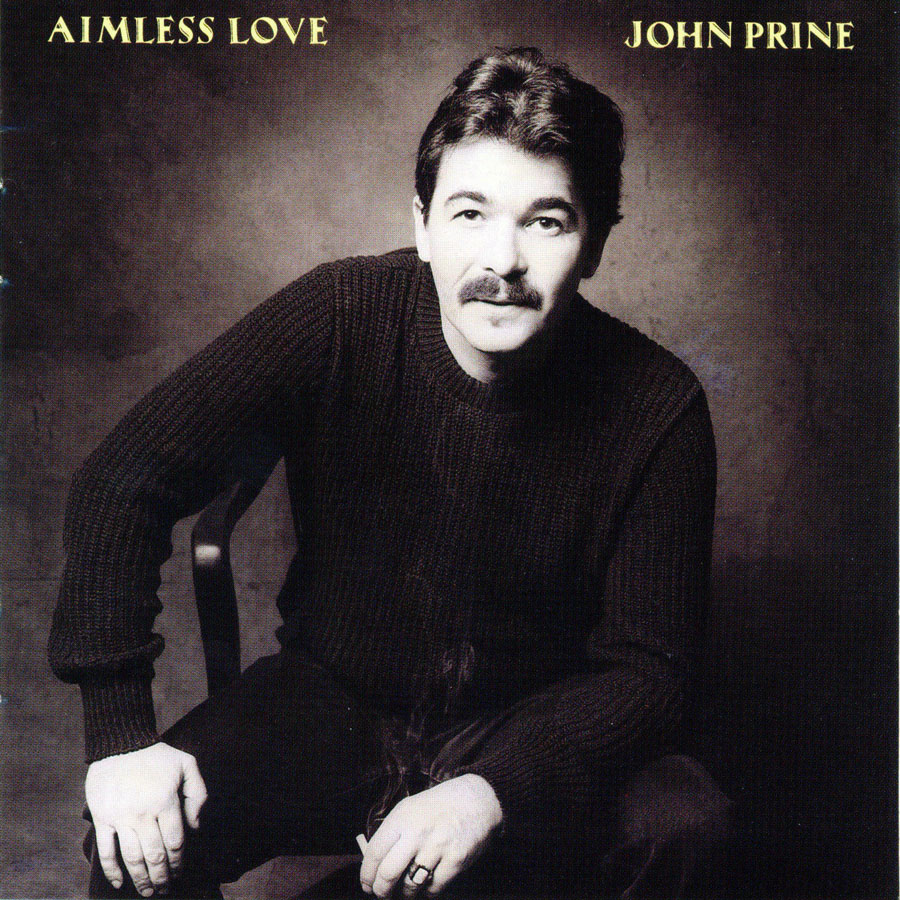 Your songs make great use of the English language. Could you share the secret of how you write lyrics?
The way I looked at writing when I first starting writing and admitting to myself that a writer... Like, here's a fucking Webster's, right: anybody can buy it; everybody's got access to the same amount of words. Being a writer is being an editor; it's learning what words to not use alongside of others, what words sometimes to never use, and doing it all within ... make sure you've got a foundation, otherwise you'd just be writing on walls from her to Africa, you know. So I'd literally fill up a piece of paper with, like "introduction" - words like that. Mick Jagger and Keith Richards used four-syllable words all the time - "I met her at the demonstration", "instruction", "satisfaction". I bet he's got a "-tion" dictionary in his back pocket and decides to use it every once in a while. But that's the whole deal. It's not so much what you're saying, it's how you say it. If you do get a pint to make then that's the hook, and it's just like that's the part where you'd just be pointing in somebody's chest to see if they're going to come after you or not. But that's basically it: I just like the talk, which is evident. I used to paint myself into a corner just to see if I could get out of the room with writing. I used to try and write a song where the last word of every line was the first word of every line, just for an exercise. I just liked to see if I could do it. Writing to me was like gymnastics. I just wanted to see if I could balance on one finger and call my girlfriend with the other. These are the reasons I started writing. I'm surprised that the songs lasted the way they have. I thought by writing about topical stuff you were putting a time on it. Not that I cared at the age of 23.
An early review suggested that your records were quite bitter and lacking a rose-tinted view of the world.
They just hadn't had enough time to come round to my way of thinking yet. I mean, my way of thinking is ... I call it optimistic pessimism. You admit everything that's wrong and you talk about it in the sharpest terms, in the keenest way you can. Like this is an ashtray, this is a lamp and you're fucked. Like that. You've got to establish that your feet are both on the ground, that you're not just rhyming things about the universe or the - what's that thing - well, what ever happened to the Apocalypse? I think it came up on about a Thursday at about four in the afternoon and it wasn't all that brilliant and people didn't talk about it any more.
But there was an album of "she done me wrong" songs.
Bruised Orange, I guess. I've always been writing about that - that's a constant theme. My first album I was still writing about the girl who broke my heart when I was 16. "Far From Me". I gave her this ring - I washed dishes in an Italian restaurant for three months, and she put these simulated diamonds in each side - they were ten bucks apiece. My birthday's in October, we'd had a summer romance and she put those in there and we went to the drive-in on my birthday with another couple cos I couldn't drive yet - I was 15. She gives this to me in a box and I went, "Wow, that's great," but I said, "What are you giving me this ring for?" and she goes, "Well, since that's your birthday present I want you to wear it for a while." Little did I know she was breaking up with me. She was trying to be real gingerly about it. It was the ring I gave her
The song of yours which has been most covered by others is "Paradise". Who's done it and why
The Everly Brothers. Jim and Jesse McReynolds, Johnny Cash, Tom T Hall, Leonard Andersen, dozens and dozens of artists that we wouldn't recognise the names of. It's become somewhat of a bluegrass standard. When bluegrass musicians gather together, whenever they're together for more than an hour, I'd say that "Paradise" is one of those songs that one of them starts to play it and they all know it. Which is pretty neat cos it's a real close personal song. It was written for my father about where all my family's from, that doesn't exist any more, and to think a song like that - I wasn't even going to record it because I didn't think anybody would be able to pronounce Muhlenberg
What is the speed of the sound of loneliness?
Well, some people get lonesome faster than others. And it's the G-force. Remember that picture of the guy in Life Magazine with his face all stretched out? He was one of the original astronauts. Well, that's how my heart felt. It felt like it was stretched, like being pushed through a lonesome barrier, like you had to go through this barrier in order to get relief. To me it seemed... I guess I figured I went to a special imaginary school. I take these things for granted. I just take this knowledge I have - I can go on for hours and tell people things until they stop me and ask, well how do I know that? And I go, "Well, I don't but it seems like it should be."
John Prine performs 'Speed of the Sound of Loneliness'

"You come straight and you come home curly." You're the only person who could put "curly" into a song and make it sound like a serious word.
I wrote that about my second wife, and she had curly hair. And I wrote that song - that's a really personal song - I wrote it just to get something out of my craw. And then I waited a while before I sang it for anybody. I didn't know or care if anybody else could relate to it. And oddly enough ... it's real odd - you write a song about something that you think might be taboo, or maybe you just care about it, and it's usually about something that people don't sit around and talk about, but you sing it for other people and they immediately recognise themselves in it, and that's one of the things that I really like about writing my songs is the communication factor I get. When I write a song like that I instantly make friends all over the world - by sharing, like, really personal stuff.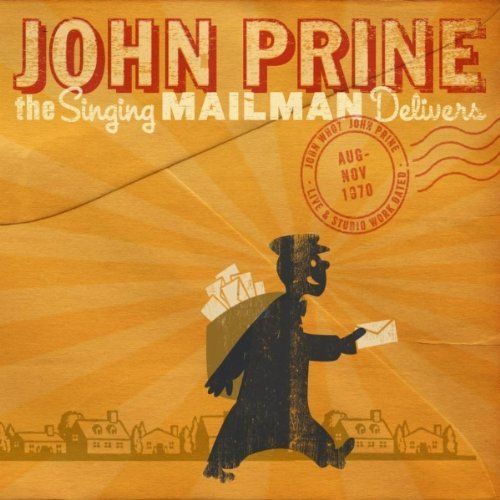 Do you see yourself as a political songwriter?
Not at all. I'm barely political. I just really can't stand when something seems so ignorant to me and people just stick up for it. I've got to point it out. It's more pointing it out than trying to get a message across. I think I'm a disgruntled former postal employee. That's why I write songs instead of killing people. You understand why those guys go off the deep end: it's delivering junk mail. It's a job you have a uniform; it's supposed to be a job where the public holds you in high regard, and they don't: they shit all over you. I had a woman ask me after I was her mailman for three-and-a-half years, one day she asked me quite casually, "When was the regular coming back?" "Madam, I am the regular guy." Three-and-a-half years, through snow, rain, sleet and hail. It's enough to make you want to blow up McDonalds. We just had one day in America - I was out in California making my record - a mailman went in, killed his supervisor, two of his fellow postal workers, went to his mother's house and killed his mother and her dog. Stabbed them to death. Imagine stabbing a dog to death. Catching the dog and then stabbing it. He stabbed his mother and he went, like "And take this: and your dog." And then killed a guy for no reason, on his way up towards LA, then stopped in and killed two women and then gave himself up. He's a former postal employee. On the same day in Detroit a guy went in and killed his supervisor and co-worker. The Postmaster the next day got on CNN actually and addressed the nation like the President would, that he's going to look into this problem. And I said, "I know what, it's junk mail. It drives you crazy."
You write a song about something that you think might be taboo, you sing it for other people and they immediately recognise themselves in it
Explore topics
Share this article