Reissue CDs Weekly: The Prodigy, Man Chest Hair, Jackie Ross, Del Shannon |

reviews, news & interviews
Reissue CDs Weekly: The Prodigy, Man Chest Hair, Jackie Ross, Del Shannon
Reissue CDs Weekly: The Prodigy, Man Chest Hair, Jackie Ross, Del Shannon
Rave-pop meatiness, forgotten Mancunian rock, classy Sixties soul and Mr Runaway attempts his own Pet Sounds
The Prodigy: a bunch of cheesy quavers from Essex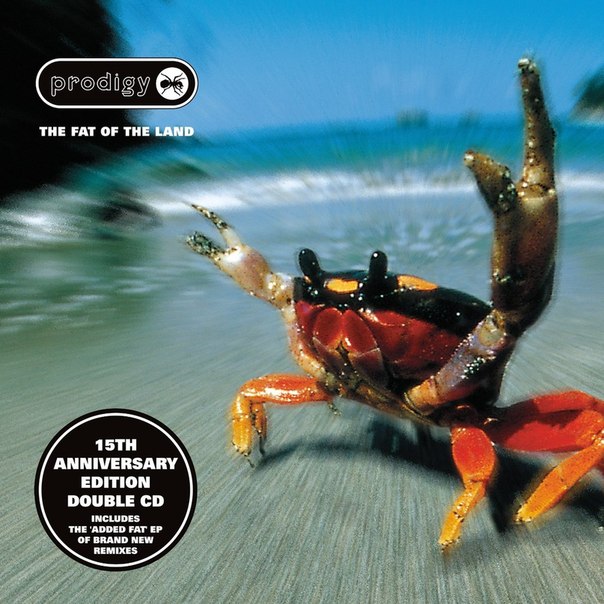 The Prodigy: The Fat of the Land 15th Anniversary Expanded Edition

Thomas H Green
Almost a decade after acid house changed the landscape of British music, it seemed rave culture was finally about to take over pop. The Chemical Brothers hit the top of the charts, assisted by Noel Gallagher, in Autumn 1996 with "Setting Sun", Goldie led a wave of drum & bass eagerly signed by major labels, 12" singles were selling by the ton and, leading the charge, The Prodigy topped the single's and album's charts in mid-1997 on both sides of the Atlantic with "Firestarter" and its parent album The Fat of the Land. This was an epic feat for a bunch of cheesy quavers from Braintree, Essex. The Prodigy had developed as a rave act: one guy making the music, three of them dancing around in Bill & Ben outfits, hyping the crowd. The musical skill of producer Liam Howlett, however, combined with the demented energy of their live show, made them much bigger than just a club act. They had hits.
This 15th-anniversary edition of The Fat of the Land, their third album, arrives with a set of six remixes by contemporary producers such as Noisia, Major Lazer and Zed's Dead but these are a wasted opportunity. Rather than reinterpret songs in any novel way, all but one attempt to amp up the madness, trying to out-Prodigy the Prodigy, an almost impossible task at which they fail.
The Fat of the Land showcased a slight change of direction. Previously, they'd been very much "owned" by ravers but Howlett now felt more aligned with punk and American rock acts such as Rage Against The Machine. At the time, the sudden arrival of riffing guitar into their sound jarred and it still doesn't impress of tracks such as "Serial Thrilla" and "Fuel my Fire" but the amped up sneering tone sits well. Dancer Keith Flint's step up to vocal duties, especially on the now-classic "Firestarter", adds a real gnarliness and caustic edge. It is however, the sheer hard-funk bounce of the music that really makes the album. The controversy-baiting "Smack my Bitch Up" is a monstrous pogo-fest, "Breathe" showcases MC Maxim Reality at his crowd-leading best, there's a real early hip hop bite to the Kool Keith-rapped "Diesel Power" and the atmospheric thrust of "Climbatize", which samples hardcore rave gem "The Horn Track", is relentless.
The late-Nineties rave takeover of global pop never happened. For that we had to wait until the more recent diluted Skrillex/David Guetta-led explosion. The best of The Fat of the Land, however, sounds meatier and more ballistic than ever, a snapshot whose power hasn't palled a jot.
Various Artists: Man Chest Hair
Kieron Tyler
Manchester's music has golden eras set in stone: the Sixties' of The Hollies and Herman's Hermits; punk and post-punk; Madchester. But, as this brave collection makes clear, there's an awful lot of music from the city that's escaped widespread attention. Man Chest Hair collects 18 tracks by 17 bands. Fifteen are previously unreleased and, of the remaining three, one was issued in Germany only. Stackwaddy (who were signed to John Peel's Dandelion label) and The Way we Live are about famous as it gets. Savoury Duck, Greasy Bear, Urbane Gorilla suggest that matching animals to adjectives for band names was a default in pre-punk, Seventies' Manchester – echoed later by punk band Slaughter & the Dogs? What's heard is (mainly) unpretentious rock of varying degrees of heaviosity. Greasy Bear have a vaguely funky, West Coast vibe, while Slipped Disc might as well be The Average White Band. "Dragons never die…man will never fly…how would you like to live alone in a cave?" sing Savoury Duck, the Poundland Yes. JC Heavy's "Is This Really Me?" is the highpoint – a swirling rocker with prog touches and a distracted -sounding female vocalist. The exhaustively annotated and lovingly compiled Man Chest Hair probably won't rewrite history, but it is an eye opener.
Jackie Ross: Jerk & Twine, the Complete Chess Recordings
Kieron Tyler
Although Chicago's Chess Records wasn't strictly a pop imprint, it charted regularly and, by 1964, couldn't fail to notice the waves created by Detroit's Motown. Jackie Ross – as the in-depth liner notes for this definitive package convincingly posit – was Chess's answer to Motown's Mary Wells. She only charted high once, with 1964's "Selfish One", but made a string of terrific records for Chess, including an album and a bunch of unreleased tracks, all gathered on this comp of her complete recordings for the label. "Selfish One" is the entry point and opening track: a heavenly mid-tempo orchestrated soul shuffler with a instantly memorable melody over which Ross's creamy, yearning voice soars. There are no dips. Every cut could stand on its own. Most of the songs come from in-house Chess writers, and it's surprising Ross didn't become a chart staple (even her album wasn't stuffed with low-grade filler). Check out the exotic "I've Got the Skill", with its unusual Arabic woodwind interjections. Now all somebody has to do is scoop up the best of Ross's post-Chess recordings for the innumerable labels she was with until her bow-out from music in the late Eighties.
Del Shannon: Home & Away
Graham Rickson
Many late Sixties albums have been likened to the Beach Boys' Pet Sounds, but few withstand the comparison. Throwing in a harpsichord and a string section doesn't automatically guarantee gravitas – what makes Brian Wilson's seminal album such a triumph is its emotional rawness. Del Shannon's 1967 Home & Away, handsomely exhumed and annotated, frequently hits Wilsonian heights. After Shannon's debut single, 1961's "Runaway", became a hit he eventually crossed paths in 1967 with Rolling Stones' manager Andrew Loog Oldham, who understood the expressive potential of his plaintive, emotive voice, signing him up for an album's worth of material. Dismissed as insufficiently commercial, the disc was never released in its intended form until 2006 and then swiftly deleted. Home & Away's influences are easy to spot, but there are some wonderful songs here. "Silently's" angular melody most obviously evokes Pet Sounds, along with Shannon's peerless solo vocal. The lyrics of the Billy Nicholls-penned "Led Along" hint at Shannon's personal unhappiness, and "He Cheated" is an immaculately produced delight, its chorus a riot of tubular bells and strings. Even a slightly cheesy, expansive retread of "Runaway" succeeds. Bonus tracks and informative new sleeve notes add to this disc's appeal.
Watch the video for The Prodigy's "Firestarter"
The best of 'The Fat of the Land' sounds meatier and more ballistic than ever
Share this article