Reissue CDs Weekly: Judy Dyble, Trader Horne |

reviews, news & interviews
Reissue CDs Weekly: Judy Dyble, Trader Horne
Reissue CDs Weekly: Judy Dyble, Trader Horne
A timely celebration of the adventures of Fairport Convention's first female singer
Together as Trader Horne: Jackie McAuley and Judy Dyble
After Judy Dyble left Fairport Convention in May 1968, it was her replacement Sandy Denny who picked up critical kudos as the ensuing years unfolded. Dyble, though, did not drop off the face of the earth and, if credits were looked at closely enough and margins examined, it was evident she had a career in music as fascinating and often as admirable as that of Denny.
Widespread consideration of her role in British folk and folk rock began after the issue of her album
Enchanted Garden
in 2004. Before that, Dyble's last commercial release had been in 1970.
The reissue of 1970's Morning Way, her sole album as part of the duo Trader Horne, and the release Anthology: Part One sets Dyble in a context she has never had before. Anthology: Part One (previously available as the first disc of the three-CD set Gathering the Threads - Fifty Years of Stuff: it was the set's only essential disc) takes the story from 1964 to 1982, while Morning Way amply illustrates where she had arrived as the Sixties ended. Anthology: Part One and Morning Way are issued on both vinyl and CD.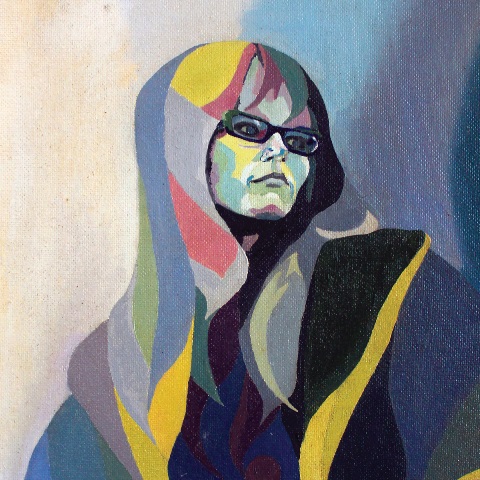 Judy and the Folkmen begin the story on Anthology: Part One. It's late 1964 and Dyble is 16. The quartet had formed in North London's Muswell Hill and were far removed from the district's other great musical offspring of the period, The Kinks. The two home-recorded tracks on Anthology: Part One (pictured right) are polite and could be by any early Sixties middle-class folk-inclined group. The sole stand-out element is Dyble's clipped, keening voice. Much more interesting is a lengthy concrête-style improvisation also from 1964, recorded with future fellow Fairport Convention member Richard Thompson. It bears no relation to folk music or, for that matter, popular music.
Fairport Convention themselves are represented by two tracks from their first recording session of 1967: a fine, rounded, rolling version of "Both Sides Now" and the fantastic, yearning, almost psychedelic folk rocker "One Sure Thing", the latter demonstrating that Dyble had found her own voice. Albeit deeper, more sonorous and less tremulous, she sounds like an Anglicised Joan Baez.
Then, in 1968, for Fairport Convention it was Dyble out and Denny in. Dyble quickly hooked up with the eccentric and jazzy pre-King Crimson trio Giles, Giles and Fripp. Of their four tracks collected for Anthology: Part One, "Passages of Time" is the stand-out. A minor-key drama, it brings a dramatic setting where Dyble easily ascends through a melody which begs a grand, Moody Blues-style arrangement.
Giles, Giles and Fripp became a stopping-off point, as King Crimson beckoned for Robert Fripp and Michael Giles. Through a flatmate, Dyble met Jackie McAuley, an ex-member of Van Morrison's former band Them. Together, they formed Trader Horne.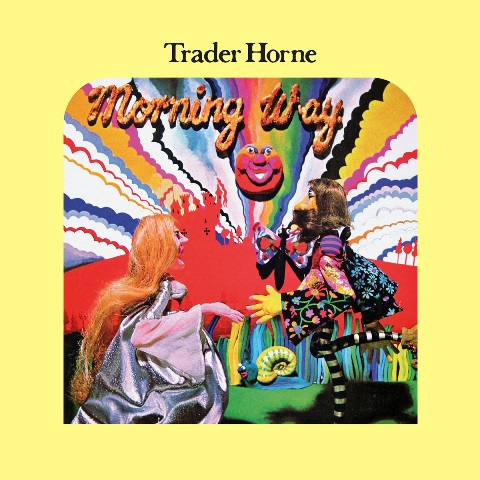 The sole Trader Horne album Morning Way is generally categorised as psychedelic or acid folk. Both imply something that it is not. Despite a preoccupation with then-voguish mythological literature, it is – the jazzy "Down and Out Blues" excepted – ambitious folk-inclined pop with baroque leanings, and closer to the slightly florid early Roy Harper than the Incredible String Band or anything solely springing from the traditional. This is a very direct album. Indeed, what brings Morning Way its edge is Dyble and McAuley's way with a melody. If they had not stalled after the album, which barely sold, it is easy to imagine them progressing to compose and record something as epic as Lindisfarne's 1970-recorded "Lady Eleanor".
But it did not happen. Trader Horne broke up in summer 1970. Dyble never recovered the momentum which had propelled her up to their album's release and, for the ensuing period, Anthology: Part One chronicles her subsequent path via a series of one-off guest appearances and demos.
Judy Dyble was, and is, blessed. How many artists have two truly great albums under their belt? She does, with the eponymous debut Fairport Convention album and Trader Horne's Morning Way. Anthology: Part One is valuable as it rounds the picture out. She is recording and performing again. Trader Horne are back in business.
After taking in these reissues, it's impossible not to wish that Judy Dyble hadn't spent three decades as an almost-undetectable musical presence. What could she have done if Trader Horne had not disbanded? Imponderables aside, it's good to have her back.
Next week: Marc Bolan's demo recordings

Judy Dyble was, and is, blessed. How many artists have two truly great albums under their belt?
Share this article