Music Reissues Weekly: Ferkat Al Ard - Oghneya |

reviews, news & interviews
Music Reissues Weekly: Ferkat Al Ard - Oghneya
Music Reissues Weekly: Ferkat Al Ard - Oghneya
Superb Lebanese album belatedly gets the recognition it deserves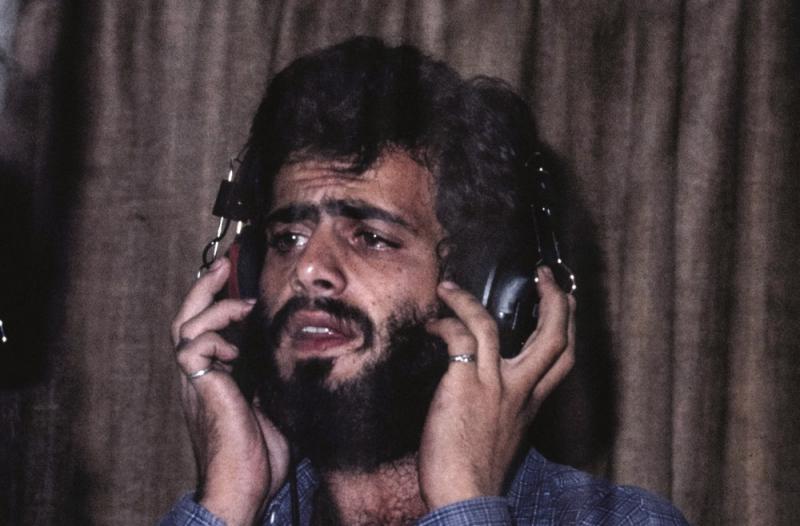 Issam Hajali during the recording of 'Oghneya' in 1977
Oghneya opens with the extraordinary "Matar Al Sabah." Jazzy, with an overt Brazilian feel it gently swings and swoons. Wordless backing vocals and pulsing but gentle strings add atmosphere. Milton Nascimento comes to mind but the intimate lead voice also feels French, a little bit Julien Clerc. It's instantly impactful.
Despite what it evokes "Matar Al Sabah" opens an album issued in 1978 by Ferkat Al Ard, a band fronted by Lebanese singer Issam Hajali (full name Issam al-Hajj Ali). Hajali had spent time in Paris in 1976 and 1977, and Oghneya was recorded Beirut in 1977. The album was first issued on cassette only and a vinyl version of 200 copies followed in 1979. Although a couple of tracks are missing from the new edition – the band did not want them reissued and one of them is replaced by another track – it's obvious Oghneya is quite something.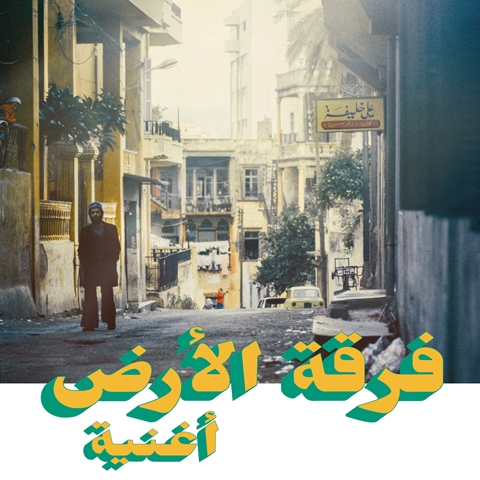 Take the title track. Sharing its dreamy feel with "Matar Al Sabah," it enfolds like a warming blanket. While exotic there's those suggestions of familiar touchstones. In an interview in the booklet with the new reissue, Hajali says of the Brazilian influence that "the emphasis was there because of the Brazilian musicians that I had met here in Beirut before I left to Paris. I fell in love with Brazilian music directly before the civil war started when we had many Brazilian musicians playing in bars and cafes in Hamra and Zeitoune, which was the general area of the night­life at the time. Beirut was booming. It was the golden era of Beirut nightlife, so musicians from all over the world came to the city."
Ferkat Al Ard were Issam Hajali (guitar, vocals), Toufic Farroukh (flute, saxophone) and Elia Saba (bouzouki, oud). Producer/arranger Ziad Rahbani (the son of famous Lebanese singer Fairouz: he was also making his own records) brought strings (cello and violins) and massed backing vocals on board. The album's lyrics are by the Palestinian writers Mahmoud Darwish, Samih Al Qasem and Tawfiq Ziad. Of these, Hajali says "this by itself was a very distinct message that everyone understood. For our political friends, it was a way of supporting the culture but they also probably considered it a way to spread their political messages that we aligned with."
Beyond Lebanon, the return of the superb Oghney has not come as the non sequitur it could have been as Mouasalat Ila Jacad El Ard, a Paris-recorded collection of material featuring Hajali from 1977, was issued in 2019. Hajali was also heard on the Fine Anyway, a Rogér Fakhr (who was on Mouasalat Ila Jacad El Ard) album issued last year. The way has been paved for Oghneya.
This first-ever easily available appearance of Oghney is very welcome. Unreservedly recommended.
Next week: Cult of Judex – bracing compilation of US garage-rock combo The Judex
Explore topics
Share this article