Music Reissues Weekly: Duffy Power - Innovations, Live at the BBC |

reviews, news & interviews
Music Reissues Weekly: Duffy Power - Innovations, Live at the BBC
Music Reissues Weekly: Duffy Power - Innovations, Live at the BBC
Essential additions to the great British blues-jazz stylist's catalogue
Duffy Power in 1966
Sometime in early October 1963 John Lennon and Paul McCartney encountered The Rolling Stones and offered them one of their songs; one which became the London blues aficionado's second single. "I Wanna be Your Man" was duly recorded on 7 October 1963 and released on 1 November. Thanks to The Beatles, the Stones charted for the first time. A Liverpool-London, north-south divide had been breached.
A supposed stylistic separation was also breached – the Londoners were purported blues purists who stood apart from the pop scene. Of course, that changed as pop can absorb anything and ambitious bands do what it takes to realise their aspirations.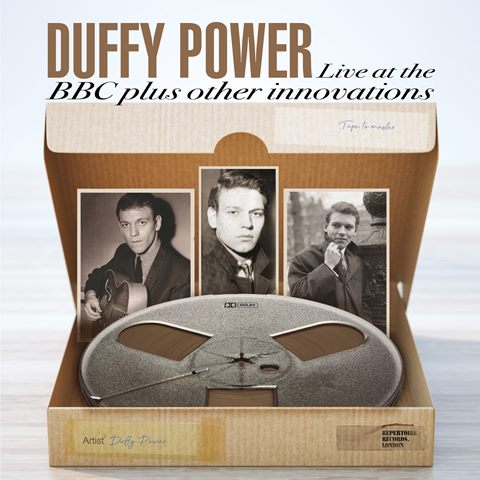 However, a connection between The Beatles and another London band with the same apparently opposing outlook had already been made – over six months earlier. On 16 July 1963 an outfit billed as Duffy Power with the Graham Bond Quartet appeared as the only guests in the fifth episode of the radio show Pop Goes The Beatles. They covered Lennon and McCartney's "I Saw Her Standing There." They had released their version as a single on 3 May 1963: it was recorded on 20 March. An earlier, jazzier, then unissued take had been taped on 20 February 1963. The Beatles released their version on their first album on 22 March 1963 (the track was recorded 1 February 1963). As to how Duffy Power and his band were recording this Beatles song before it was released – that's a story which is now lost. There are hints though. A couple of years earlier, Power was backed on tour by Liverpool's Cass and the Casanovas. Maybe this was a link to The Beatles. Power had said he encountered The Beatles before his recording of "I Saw Her Standing There." The specifics though – unknown.
But what matters here is that the London blues scene was allied with The Beatles before evidence for the Stones cropping up on Lennon and McCartney's radar. And like individual Stones, Duffy Power and his band members had previously played with British blues magus Alexis Korner. In 1963, Power was backed by Korner acolytes Graham Bond, Jack Bruce, Ginger Baker and John McLaughlin. Without Power, The Graham Bond Organisation's first single was issued in May 1964, after the Rolling Stones had put the London blues scene on the music business map. Duffy Power (1941-2015) was the forerunner of all of this.
This all gets even more remarkable after considering Power's early career. Born Raymond Howard, he had been one of prolific entrepreneur Larry Parnes's sundry British answers to the US rock 'n' roll boom. Parnes chose their preposterous names: Billy Fury, Johnny Gentle (who The Beatles backed on tour in 1960), Dickie Pride, Marty Wilde and so on. As Duffy Power, Ray Howard issued six OK singles over 1959 to 1961. They did not reflect his personal enthusiasms for Leadbelly, Muddy Waters (who he was introduced to by Billy Fury) and 1940s and 1950s blues.
Like fellow former Parnes act Georgie Fame, Power retained his stage name after he headed deep into London's club scene. He was one of the best singers and harmonica players around and his talent was recognised by Alexis Korner, who brought him into his band. Power's second post-Parnes single became the prescient reworking of "I Saw Her Standing There" (it was the second Beatles cover version issued: out a week after Kenny Lynch's "Misery" single).
Despite his positioning, the post-Parnes Power had an erratic release schedule: five singles in 1963 to 1964, a couple in 1967, four over 1970 to 1973 and just one contemporarily recorded album, issued in 1972. There was little vinyl evidence for his particular vision of a blues with the textures of jazz. When Graham Bond and Co went off on their his own adventures, there was a spell with The Fentones as his backing band after which he formed Duffy's Nucleus in 1965 (one single and a French EP, pictured below left, was all that was issued at the time). The band included John McLaughlin and the pre-Pentangle Terry Cox and Danny Thompson. In essence, with Nucleus, Power was pushing towards what Van Morrison would do (albeit with more abstraction) with Astral Weeks. But there was an addiction to amphetamines and mental health issues. Also, as the Sixties came to a close, he was not interested in chasing the amped-up aspects of the British Blues boom. He required subtlety.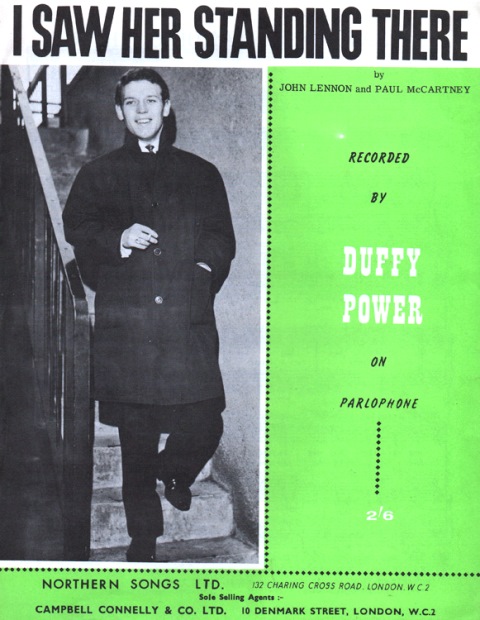 There is lot more to the story and it was methodically told – in words and aurally – by the 2002 double-CD Leapers and Sleepers, which remains the benchmark entry point into the world of Duffy Power. Now, Innovations (Expanded Edition) and Live At The BBC Plus Other Innovations have arrived, the latter a triple-disc set.
Innovations was originally issued as an album in 1971, when it apparently sold 30,000 copies despite its horrible cover image. It collected a series of full-band studio recordings made over 1965 and 1967 by Power for his music publisher Marquis Music – despite being an archive collection, it became his first album. Jack Bruce, John McLaughlin, Terry Cox and jazz drummer Phil Seaman are sprinkled throughout the album. The new CD version adds 11 cuts from the '65-'67 period to 1971 tracklist, three of which include Ginger Baker. For a dive into boundary free British music from the era just before Cream changed how British blues was presented (and solidified), this is essential. Amongst the many irresolvable questions surrounding Power is why an album was not issued in the Sixties. Surely he would have fit in with Mike Vernon's Blue Horizon label?
Live At The BBC collects four 1963 to 1965 BBC sessions (including the Pop Goes The Beatles tracks), much of which have not been released before. There are also six 1968 to 1973 sessions, and two from 1994 and 1997 for the Paul Jones Rhythm & Blues Show. A further nine tracks are from an unreleased album recorded in 2001 and 2002. Like the previously unheard material on the new Innovations, this is all major stuff and eclipses 2002's previous BBC set, Sky Blues.
The first four tracks on Live At The BBC are from a 1963 session with The Graham Bond Quartet. Instead of the groove which, say, George Fame was focusing on around the same time, the emphasis is on merging blues and jazz with little concern for the dance floor. Very tough. As is the following 1965 session with The Fentones. Further in, "The La La Song" from a 27 March 1968 session for the Korner-hosted show The Blues Roll On, is just fantastic – herewith, more hints of where Van Morrison would end up. Push on to the Mike Raven Show of 27 March 1971 (recorded as duo: Power on vocals and guitar, Rod Argent on piano) and the intense "Sally Plain."
While Innovations (Expanded Edition) and Live At The BBC Plus Other Innovations are important additions to the Duffy Power catalogue, an ever-present question remains – another of the unanswerables: why wasn't Duffy Power widely celebrated while he made these musical waves in the Sixties? At least, now, there is more evidence he should have been.
Next week: Drop Out With The Barracudas - the surf-punk-garage-psych outfit's first album becomes a three-CD set
Why wasn't Duffy Power widely celebrated while he made musical waves in the Sixties?
Share this article