Music Reissues Weekly: Broadcast - Maida Vale Sessions, Microtronics, Mother Is The Milky Way |

reviews, news & interviews
Music Reissues Weekly: Broadcast - Maida Vale Sessions, Microtronics, Mother Is The Milky Way
Music Reissues Weekly: Broadcast - Maida Vale Sessions, Microtronics, Mother Is The Milky Way
The picture is rounded-out, yet the enigma remains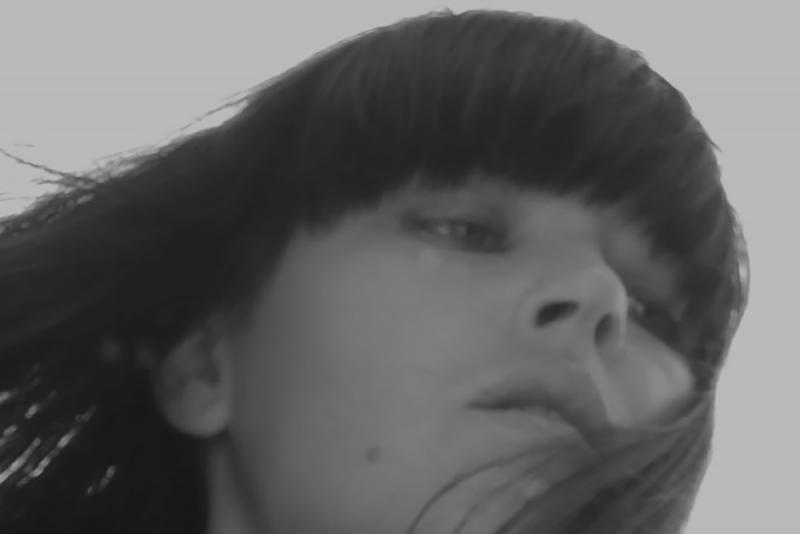 Broadcast's Trish Keenan, 2005
In 2000, Broadcast's first album The Noise Made By People entered the UK's mainstream Top 100 and claimed the top spot on the dance charts. Three years later, their second album Haha Sound was in the Top Ten of America's dance/electronic charts. It also went Top Five on the UK's dance charts.
Although this confirms Birmingham's Broadcast weren't necessarily outsiders, their third album Tender Buttons did not chart. By this point, in 2005, they had slimmed down from a five-piece to core members James Cargill and Trish Keenan. Tender Buttons was followed by the 2009 collaboration album Broadcast and The Focus Group Investigate Witch Cults of the Radio Age. Then, Keenan died in January 2011. Broadcast's final release became the soundtrack to the film Berberian Sound Studio.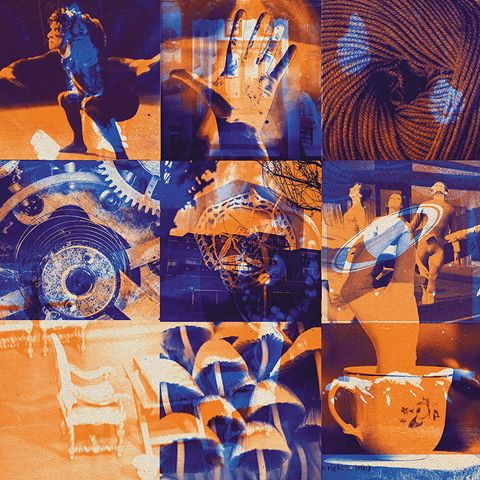 Surface-wise, Broadcast's progress can be seen as a push towards the obscure; the reversal of what initially seemed to be a standard trajectory. Of course, Broadcast were never about chasing sales but, early on, what they were doing increasingly chimed with audiences. Consciously fusing library music, Delia Derbyshire, American Sixties experimentalist oddballs The United States Of America and more was never an obvious commercial goer. Nonetheless, there's those chart statistics.
All along though, there was a shadow narrative – one more in keeping with what can be termed the post-commercial years. Like sigur rós and Stereolab, tours were often accompanied by releases which could only be bought at shows, such as the explicitly titled 3-inch CDs Microtronics Volume 01: Stereo Recorded Music for Links and Bridges (2003) and Microtronics Volume 02: Stereo Recorded Music for Links and Bridges (2005). The 2009 extended EP Mother Is The Milky Way, another tour CD, thrillingly fused field recordings, musique concrète and fragmented songs. Not many people heard it as 750 copies were made. There were also radio sessions, which offered the chance to take a different studio approach to material which would be or had been recorded for release.
Now, Mother Is The Milky Way (pictured above right) becomes easily available as a reissue. Alongside this, Microtronics Volumes 01 & 02 collects both sets of recordings on one LP. There is also Maida Vale Sessions, a double album of four BBC radio sessions recorded between October 1996 and August 2003.
The BBC album represents two line-ups of the five-piece Broadcast (despite its Keenan-only cover images) as they chose to be for radio listeners rather than record buyers – mind-blowingly brilliant aural diary entries which after broadcast could soon be in the rear view mirror. The second session, from 1 March 1997, includes "The Book Lovers" and "Come on Let's go." Both became high-profile entries in the Broadcast canon and, here, each is less cluttered than the issued counterparts. It's not that they feel live, but that they are spikier by choice. Despite its version of Nico's "Sixy Forty" the final session, from 19 August 2003, is inscrutable and the most unknowable. By this point, while not yet a duo, working out what was inside Broadcast was impossible. They were defining their own world, with rules were as unfathomable as those governing the alternate realities captured by Tarkovsky's Stalker.
A key Broadcast driver was a fondness for pre-digital electronic music from (or intended for) soundtracks. Microtronics enthusiastically gets to grips with this. The 21 tracks each last between 55 seconds and just over two minutes. None are songs, or could be developed into songs. The boings, bumps, clanks and rhythms meld to create distinct pieces which, indeed, would have worked well as links and bridges between TV programmes in the late Sixties or early Seventies. A fan's-only listening experience. Although stylistically different, completing these may have been germane to gaining the disciplines necessary for the Berberian Sound Studio album.
Equally, though from another perspective, the incredible Mother Is The Milky Way is a form of illusory soundtrack: a disjunctive chronicle of passing through a landscape signposted with snatches of voices, environmental noise and music which appears to have been recorded through ether, like Konstantin Raudive's tapes of electronic voice phenomena. Initially, there's a hint of The Beatles' "Blue Jay Way." Then, there are crackling folk-influenced snippets: Anne Briggs were she in the distance reciting what was necessary to enact a fog-shrouded ritual. The place conjured by Mother Is The Milky Way is not at ease with itself. See it as an edgier companion to ...Witch Cults of the Radio Age.
Although all three albums could be peripheral to the Broadcast narrative, they are not. Instead, they round-out the picture. Even so, it's hard to see whether Broadcast can ever cease to be an enigma.
Next week: Six CDs of Theatre Of Hate in a box – Omens: Studio Work 1980–2020

Broadcast defined their own world, with rules as unfathomable as those governing the alternate realities captured by Tarkovsky's 'Stalker'
Explore topics
Share this article