Ghostpoet, Village Underground |

reviews, news & interviews
Ghostpoet, Village Underground
Ghostpoet, Village Underground
New album sees this rap artist moving forward both lyrically and with his crossover sound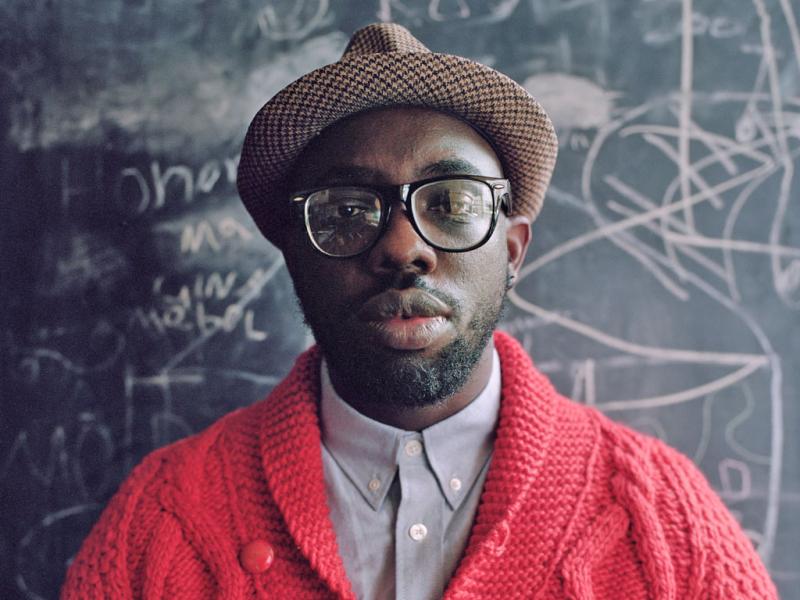 Obaro Ejimiwe, aka Ghostpoet
Ghostpoet – aka Obaro Ejimiwe – released his first album Peanut Butter Blues and Melancholy Jam in 2010. He has since been named as The Guardian's New Band of the Day, nominated for a Mercury Prize and toured the festival circuit with the likes of Metronomy. His third album Shedding Skin, due to be released on March 2nd, was the focus of Pias Nites at Shoreditch's Village Underground.
Featuring tracks like "Off Peak Dreams" (below) there's a roughness and edge to the sound, despite the soft-rock riffs and almost jazzy pockets, that goes well with his towny observations of mugs of tea and bacon sarnies, bills and bailiffs. But while there are commonplace truths here, his other songs hint more heavily at loss, getting over a break-up, striding forward and not looking back.
Songs build until you think something massive is going to happen, and then stop
Like George The Poet, Ghostpoet uses poetry in a blend of rap and MC'ing, with some serious musicality underlaying his words. Unlike the former, Ghostpoet has a much more mature edge – an almost world-weary, gritty, survival sound, his words speaking of an age of experience, set to hot rolling waves of base and sound box tricks.
At times reminiscent of the enunciation, deep soul and cyberpunk of Massive Attack circa 1998, or the rooted trip-hop of Faithless' Insomnia with the flow of Roots Manuva, Ghostpoet has his own definitive style that is round and resonant, despite touching on these other influences.
His interaction with the audience is simple – almost teasing. Songs build until you think something massive is going to happen, and then stop and we're onto the next one. His guest vocalist singer features heavily in one song but is then relegated to the keyboard – leaving the audience wanting way more.
Ghostpoet manages to articulate a sound of relaxed apathy, at the same time knowing and dismissive, but with some strong musical legitimacy behind him – not quite the driving dance beat that holds you down, but with a groove that keeps your head nodding. He's honest and authentic, with a rough, grown-up sound and feel of an aesthetic that's lived.
Watch Ghostpoet - "Off Peak Dreams"