Drake, O2 Arena |

reviews, news & interviews
Drake, O2 Arena
Drake, O2 Arena
A jubilant performance from the Canadian hip-hop artist, but he's still evolving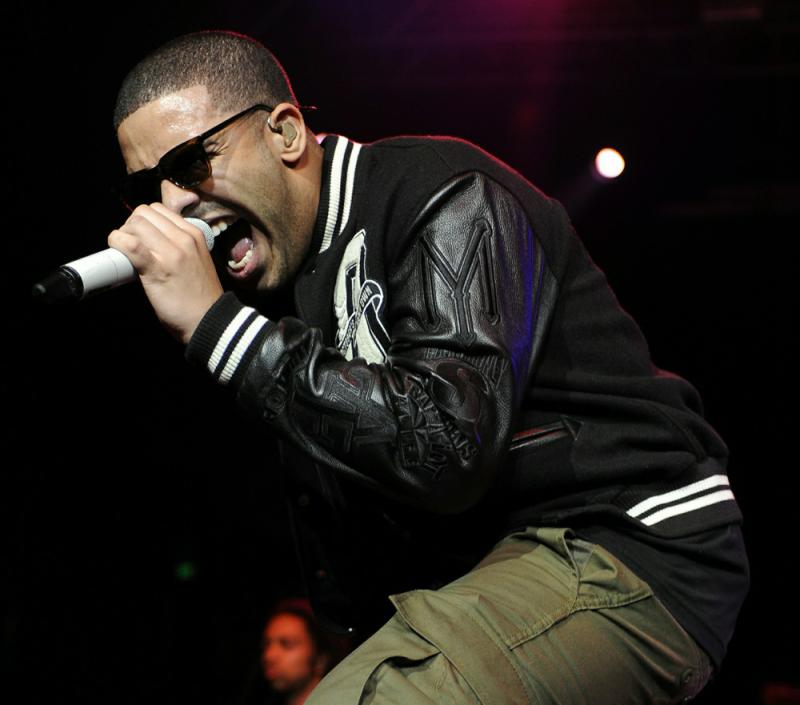 Drake: contrived, cheesy, loveable
Drake's routine is divisive; he's attracted hip-hop's most loyal following in a somewhat unconventional way. By using self-doubt as his signature complex, he's taken something traditionally uninteresting and made it his calling card. The cringe factor in his lyrics seem, from the outside, best suited to an album at the tail-end of a career, but that's without considering his charm, his astute ear for a chorus, and how unashamedly, loveably contrived and cheesy his whole shtick is.
At his second sold-out night at the O2, 25-year-old Canadian Aubrey Drake Graham proved to be a master of satisfying demand. His opus "Marvin's Room" was the turning point. This was a far more empowering experience than his extended autopsies on record could ever bring to life, and revealed a broader spectrum of emotion.
Drake found a neat balance between cocky swagger and introverted obsession; this show felt like a mix of entertainment and challenge, its dynamic narrative the unifying force. But it was also a sign that there's still plenty of room for his game to evolve - as kicking and straight-up as "Best I Ever Had" sounded, "Crew Love" allowed his torment way too much space.
It was certainly a far more jubilant performance than last year's visit to Hammersmith Apollo
His voice still feels intriguing, new and strange, even after two albums. But making the crowd scream by simply walking on stage shouldn't be enough; instead of pushing the boundaries, he pulled up his vest. The blinding force of "Over" was brought down by the way the last chords of "Take Care" rang out. He deified himself, auto-creating new Twitter backgrounds for fans around the world, kneeling down to play air guitar. "Shot For Me" - based on the notion of female fans being driven to drink by Drake not showing them attention - was similarly a step too far for the less-than-fanatic fan.
A 15-minute-long shout-out section saw the rapper addressing the whole arena: "big up my Jewish people, I see you"; "those who've come from Dubai, all two of y'all"; "all of y'all on crutches"; "everybody in here with sunglasses who can't see a motherfucking thing". This surely has to be the last tour he can use that trick on, but he was clearly having the time of his life. It was certainly a far more jubilant performance than last year's visit to Hammersmith Apollo. But although he's now got more money and more ladies, the idea of spending an afternoon with Drake and his looping thoughts remains exhausting. As an arena-size artist rather than a friend, however, he provided a highly satisfying night.

He found a neat balance between cocky swagger and introverted obsession
rating
Share this article