CD: Willie Nelson - Band Of Brothers |

reviews, news & interviews
CD: Willie Nelson - Band Of Brothers
CD: Willie Nelson - Band Of Brothers
Willie Nelson: the Cosmic Cowboy, still riding high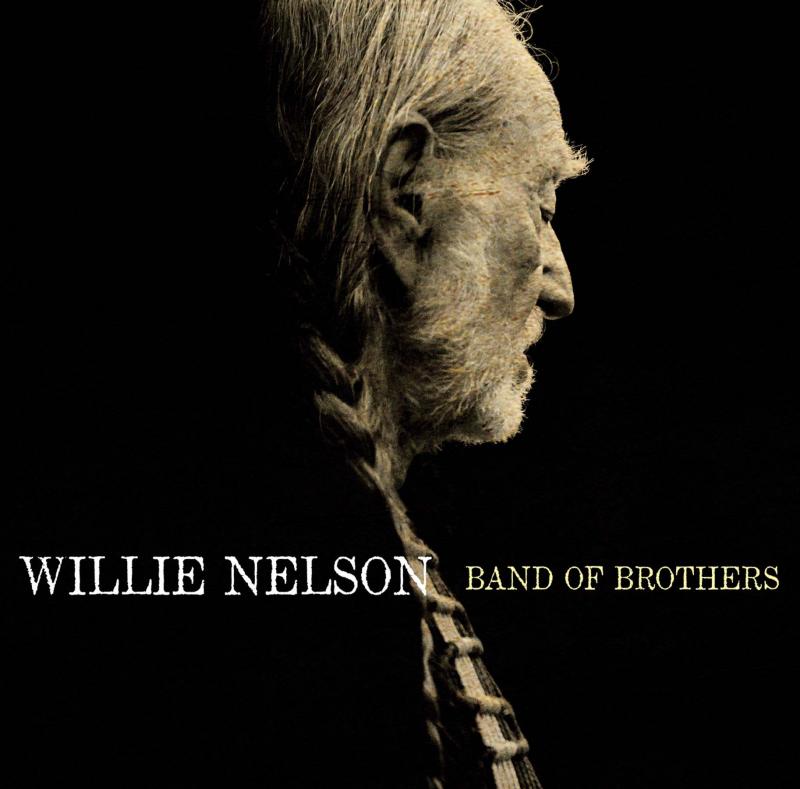 Willie Nelson: still masterly after all these years
You'd have to go back to 1996's Spirit to name a Willie Nelson album with more than one or two original new songs, so the nine for Band of Brothers is something like headline news.
Produced by Buddy Cannon – their previous collaboration,
To All the Girls
, took Willie back into the Top 10 for the first time since the 1980s – it features a deft band of guitar, steel, piano, bass and drums, with Mickey Raphael's harmonica roaming around Nelson's wandering way with a vocal and his totemic guitar, Trigger. This isn't music that goes over the top; it gets under the skin. There's no melodrama or sentiment, just humour, wisdom, wit, introspection, and lyrical precision.
The stridently confident "Bring It On" is first up, with the singer facing off the spectre of death: "Feel like I've been here before, so does that mean there is more? Bring it on..." The lyric has the folksy, complex simplicity of his best songs, a minimalist cowboy zen reminiscent of "Three Days" or "Still Is Still Moving To Me". Next up is "Guitar in the Corner", a song-player's prayer to a returning muse and departed lover, while "The Wall" is a tale of challenge and triumph, and clearly drawn from life. Anyone who's into Willie will know about the hard-scrabble early years in Nashville – plenty of walls to break through there, and he broke most of them down. "I took on more than I could handle, bit off more than I could chew, went off like a Roman candle, burning everyone I knew; I hit the wall..."
Further in, "Wives and Girlfriends" is up-tempo and upbeat, with, let's say, an old-fashioned approach to relationship dynamics ("turn 'em all out and let 'em all go...") while "Send Me A Picture" and "Used To Her" are dark, deliciously complex internal dramas of love, hurt and heartbreak. They rank with his very best.
He coins some striking similes, and is more than a match for Dylan when it comes to memorable kiss offs: "I Thought I Left You" has "You're like the measles, you're like the hooping cough, I've already had you, so why in heaven's name can't you get lost?" Time to pack your bags when that kind of sentiment greets your day.
"Band of Brothers" and the closing, "I've Got A Lot Of Travelling To Do", are in the celebratory mould of "On The Road Again", ebullient, exuberant, outlaw and out there, unremitting and non-quitting, and "making sure the musicians get paid". There are some choice covers, too. The duet with Jamey Johnson on Billy Joe Shaver's "The Git Go" is sublime in every degree, while Nelson handles a second Billie Joe cover, "Hard To Be An Outlaw", with seasoned outlaw aplomb. Vince Gill's "Whenever She Comes Around" is almost troublingly heartfelt, while the mock-heroic "Songwriters" has some of the album's funniest lines.
There's something very old and very familiar about Willie Nelson, who turned 81 in April. We're talking about someone who can get off a hefty possession charge by singing "Blues Eyes Crying In The Rain" to the judge. That doesn't happen often in history, and it only happens to natural kings. When they speak, you're wise to hang on to every word they say.
Overleaf: watch video of Willie Nelson singing "The Wall"
This isn't music that goes over the top; it gets under the skin. There's no melodrama or sentiment, just humour, wisdom, wit, introspection, and lyrical precision
rating
Share this article