CD: Tanya Tagaq - Animism |

reviews, news & interviews
CD: Tanya Tagaq - Animism
CD: Tanya Tagaq - Animism
Throat singing meets contemporary pop with compelling results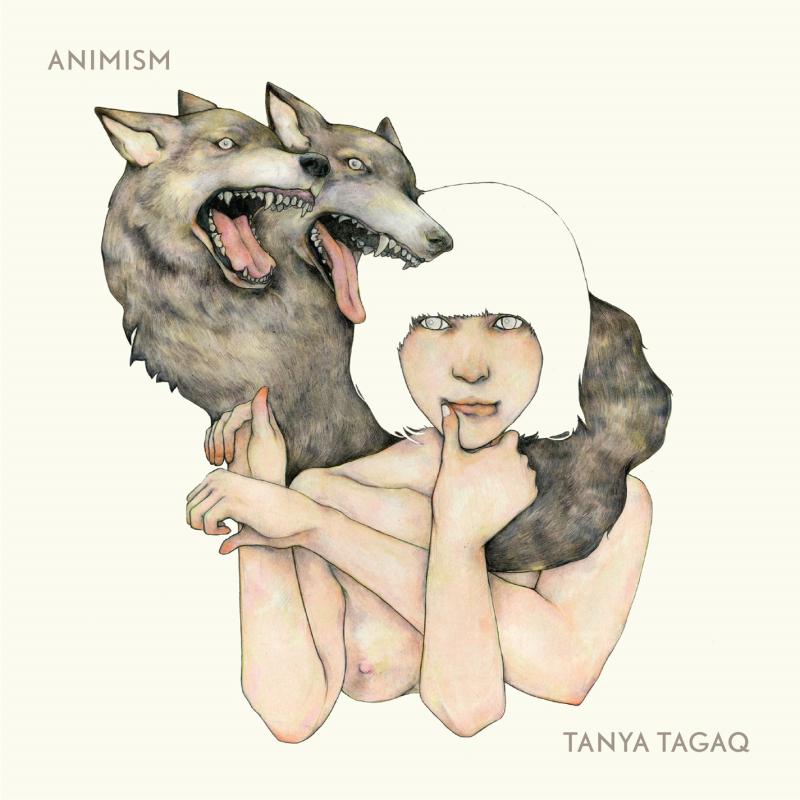 Popular culture, but not as you know it: Tanya Tagaq
It's not obvious, listening to her work, just how funny Tanya Tagaq is. Her modified version of Inuit throat-singing-for-one, introduced to a wider audience on Bjork's Medulla, has been called many things: intense, powerful, primal. But just when you're ready to put her work in a box condescendingly labelled "world music", to be trotted out at middle-class dinner parties as a way of showing off just how capital-A Alternative you are, you might figure out that the pulsing, all-encompassing opening track to her Polaris prize-winning third album Animism, is in fact a cover of Pixies' "Caribou". Yes, Tagaq chose to open her album with a cover of perhaps the best-known song about a staple part of the Inuit diet.
Of course, as with much of Tagaq's work, there are two layers to the choice of cover: an in-joke, yes, but also the calling card of a performer who has made a living out of putting her own spin on the traditional. Throat singing is traditionally performed by two Inuit women but Tagaq has trained herself to perform solo, meaning that even when her music sounds at its wildest it is a masterwork of control and restraint. Beyond the Pixies cover, few songs here have a recognisable vocal but each is challenging, immersive and compelling as Tagaq twists her inhales and exhales into animalistic growls and tender, soft yelps; into resonant whispers and death metal howls.
In fact, it's surprising just how versatile what would seem a very specialised skill can be. There is horror here, as on "Uja", where Tagaq's breathless, inhuman growls cannot escape an ominous, electronic pulse; and on the disturbing, insistent "Umingmak", itself a fusion of minimalist vocals and heady electronica. But there is beauty, too, like the gorgeous melody line that opens "Rabbit" and the otherworldly "Tulugak"; and breathtaking paired compositions called "Flight" and "Fight". Open your mind, and open your ears.
Overleaf: hear Tanya Tagaq take on "Caribou"
Even when her music sounds at its wildest it is a masterwork of control and restraint
rating
Share this article