CD: The Smashing Pumpkins - Oceania |

reviews, news & interviews
CD: The Smashing Pumpkins - Oceania
CD: The Smashing Pumpkins - Oceania
It's a new band, but it's still the Billy Corgan show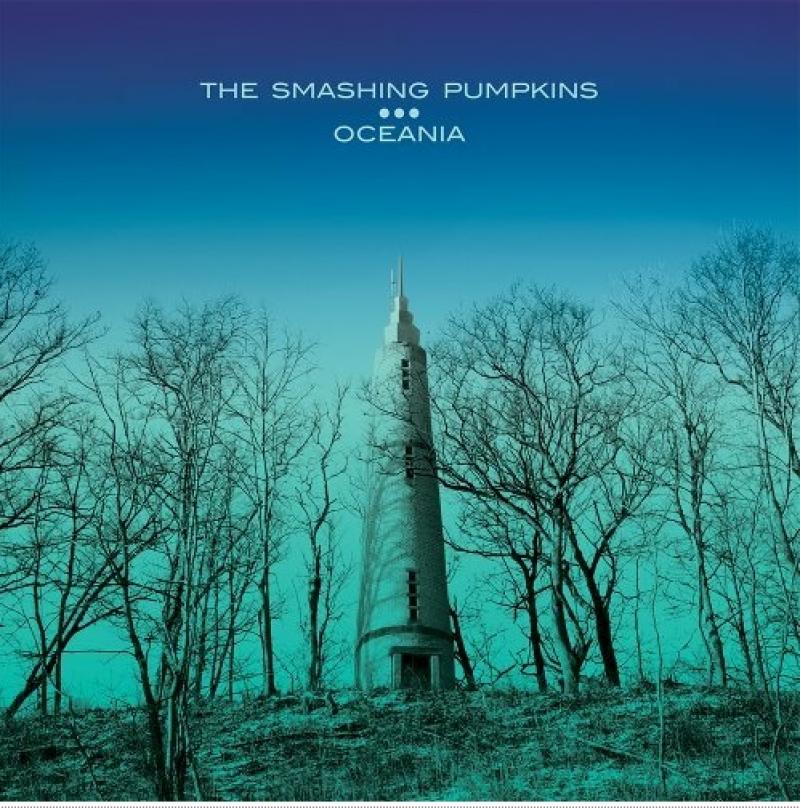 Prog, metal, Goth, psychedelia, hard rock - they're all in here somewhere
Naturally it couldn't be anything as straightforward as a mere album. Rather, Smashing Pumpkins supremo Billy Corgan would have it that Oceania is "an album within an album", and that its 13 songs form a subset of the ongoing Teargarden by Kaleidyscope project, part of which appeared in digital download format in 2009. But prune away all the baggage and Oceania stands up as a very plausible specimen of Pumpkinness.
It also marks the arrival of a brand new line-up, namely drummer Mike Byrne, guitarist Jeff Schroeder and the band's latest female bassist/vocalist Nicole Florentino, but as ever these are Billy Corgan songs performed and recorded to his very particular specifications.
A helpful way into it is to start at track three, "The Celestials", which gets you past the dense and overwrought opening pair (you can go back to those later) and greets you with some welcoming tunefulness and rapidly-shifting instrumental colours, not least a striking high-register bassline pushed to the front of the mix. The sound (produced by Corgan and Bjorn Thorsrud) has been buffed to an exquisite technical sheen throughout, though the mix of hard rock, prog, psychedelia and electropop will feel familiar to Pumpkins regulars. It's a disc you'll doubtless need to live with a few weeks, but my early favourites include "Pinwheels", with its beautifully floaty and tinkly instrumental opening, the slow motion Goth-electro of "Pale Horse" (which seems to pay more than a passing nod to Depeche Mode at their most Teutonic), and the winningly catchy "One Diamond, One Heart", a whimsical synth-pop love song with a shimmering starburst chorus. The thunderous riffage of "The Chimera" ain't bad either, though the Brian May guitar harmonies inevitably evoke helpless mirth, not necessarily in a good way.
The centrepiece is the title track, a nine-minute epic which works its way through passages of broody bluesiness, simple acoustic guitar chords behind plaintive vocal harmonies, and an uptempo finale where multiple lead guitars cut loose across hustling drums and a hovering wash of keyboards. Take that, Muse. Corgan's vocals remain regrettably whiney and his lyrics obstinately opaque, though judging from this lot he's probably a Game of Thrones enthusiast. Nonetheless, he sounds like a man recharged.
The thunderous riffage of 'The Chimera' ain't bad either, though the Brian May guitar harmonies evoke helpless mirth
rating
Explore topics
Share this article