CD: Rizzle Kicks - Roaring 20s |

reviews, news & interviews
CD: Rizzle Kicks - Roaring 20s
CD: Rizzle Kicks - Roaring 20s
Smart, catchy and ebullient second outing for British pop hip hop duo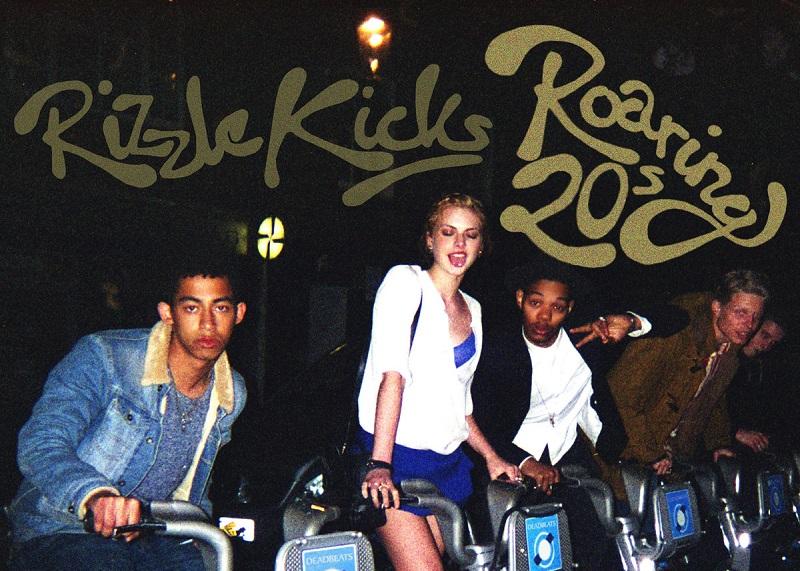 Rizzlin' and kickin' on Boris bikes
When Brighton hip-hop boys Jordan Stephens and Harley Alexander-Sule first came on-radar in 2011 with the summer smash "Down With the Trumpets" they appeared to be a good-time flash-in-the-pan, possibly even a nascent boy band. When Fatboy Slim got involved, producing the infectious "Mama Do the Hump", sneaking his old big beat sound back onto daytime radio, it pricked the interest, but it was in the live arena that Rizzle Kicks proved themselves.
They went on the road with a full band, replete with a top-range brass section, and slayed the festival circuit.
Co-written and produced by long-time collaborator Ant Whiting, their second album, Roaring 20s, is a contagious energy explosion. It draws together threads that include the duo's enthusiasm for their party-centric 20s, the odd sliver of chatty social commentary, and a loose thematic and sonic link to the hedonic 1920s, all lathered in beats, brass and old-school rap. Take the single "Lost Generation", for instance: it contains the distant ghost of ballroom dancehalls but in the foreground is rocksteady reggae brass reminiscent of Sabres of Paradise's skanking classic, "Wilmot", meanwhile the lyrics, similar in tone to Lily Allen's brilliant chart-topper "The Fear", mock the banality of "hashtag trend" culture, the whole thing topped off with a chorus The Specials would be proud of.
Almost the whole album is just as juicy. Highlights pop up everywhere, from loping Stereo MCs-style funkers such as "Jive" and the Norman Cook-produced "Put Your Twos Up" - the latter featuring actor Dominic West poshly requesting, "I want all of you to raise your glasses and shake your arses" - to super-jolly closer, "That's Classic", with its thoroughly believable claim that the pair "get up to all kinds of antics".
It's possible Roaring 20s is one of those very immediate albums whose hyperactive appeal may wear thin with time but it seems more likely that, like the output of Madness in their prime, it's a craftily intelligent, mischievous, refreshing, and defiantly positive pop classic.
Overleaf: watch the video for "Lost Generation"
Lathered in beats, brass and old school rap
rating
Share this article