CD: Nile Rodgers & Chic - It's About Time |

reviews, news & interviews
CD: Nile Rodgers & Chic - It's About Time
CD: Nile Rodgers & Chic - It's About Time
Very daytime Radio 1 but the disco kingpin's comeback album has just enough pizzazz to stand up
Thursday, 27 September 2018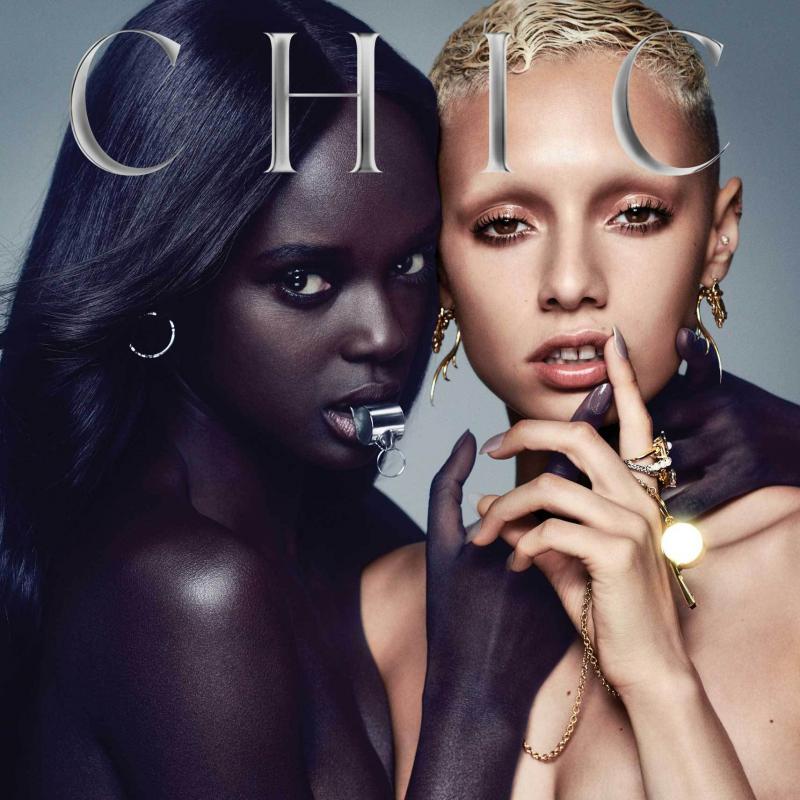 A quiet night in with Chic
Nile Rodgers is a pop juggernaut, up there with the very biggest. Aside from Chic's disco monsters "Good Times" and "Le Freak", he's also responsible for Sister Sledge's career ("We Are Family"), "Let's Dance" by Bowie, Madonna's "Like a Virgin", Daft Punk's "Get Lucky", Diana Ross's "Upside Down", and too many other hits to mention. Since 2011 he's endlessly played the festival circuit, a euphoric show reminding us of his legacy. He has not, however, resurrected Chic in the studio until now.
Apart from a 1992 comeback album, Chic has been dormant since the early Eighties (Rodgers' creative partner, bassist Bernard Edwards, died in 1996). Now, having survived cancer, he resurrects it as a salve for globally troubled times. This is made explicit on the catchy and percussively tasty opening song "Till the World Falls" with lyrics such as "The world has gone mad – we might be safer on the dancefloor".
"Get Lucky", one of the century's top pop songs, proved Rodgers still had juice in the tank. There's nothing its match here but enough decent frolics to be had. Rodgers' guitar sound, one of pop's most recognizable, crashes headfirst into 2018's stylistic tics, including the trend for relentless "collabs". These aspects are exemplified at their least pleasing on "Do You Wanna Party", featuring LunchMoney Lewis, a crappy Mark Ronson knock-off smeared in Autotune. Happily, there's also better stuff on board.
"Boogie All Night", sung by the cute-voiced NAO, has an irresistible groove, "Dance With Me", featuring actor-singer Hailee Steinfeld bounces with aplomb, "I Dance My Dance" is pure Chic, and there's a likeable if overly slick jazz-centric instrumental "State of Mine (It's About Time)" featuring French keyboard-player Philippe Saisse.
Less more-ish is the horrible empowerment ballad "Queen" with Elton John and Emeli Sandé, while Lady Gaga's strident assault on the old Chic classic "I Want Your Love" is an unnecessary add-on. It's mostly not retro, though, apart from Craig David's new jack swingin' "Sober". In fact, it sounds remarkably contemporary, albeit at the daytime Radio 1 end of things. Nile Rodgers has spiced things with enough of his pure light sparkle to carry the day. But only just.
Below: Watch the video for "Till the World Falls" by Nile Rodgers & Chic
He resurrects Chic as a salve for globally troubled times
rating
Share this article